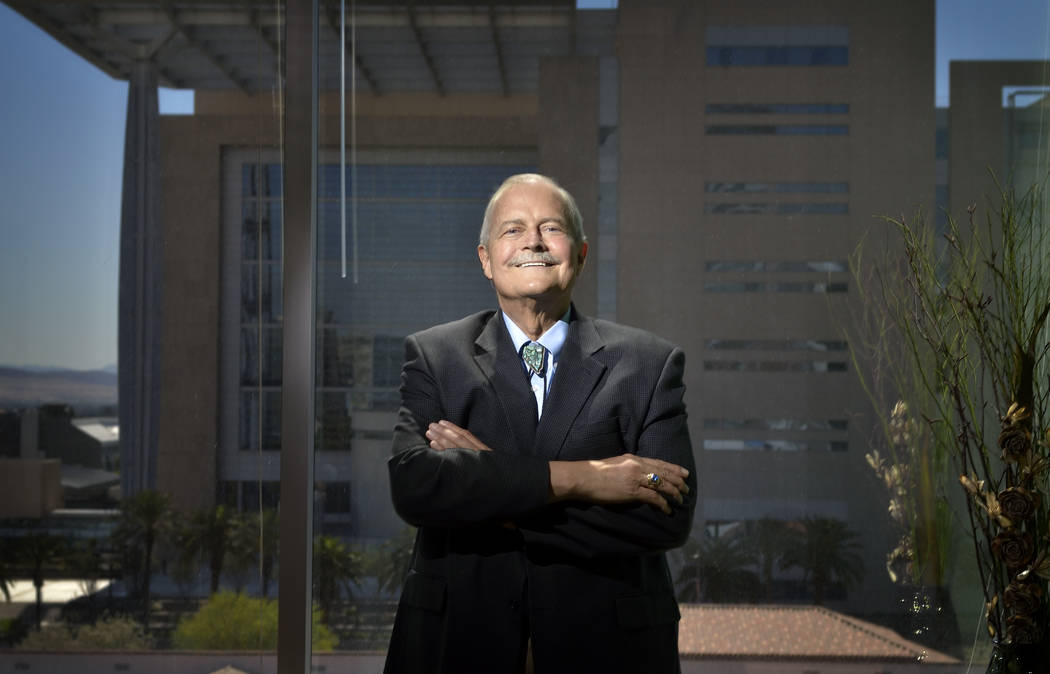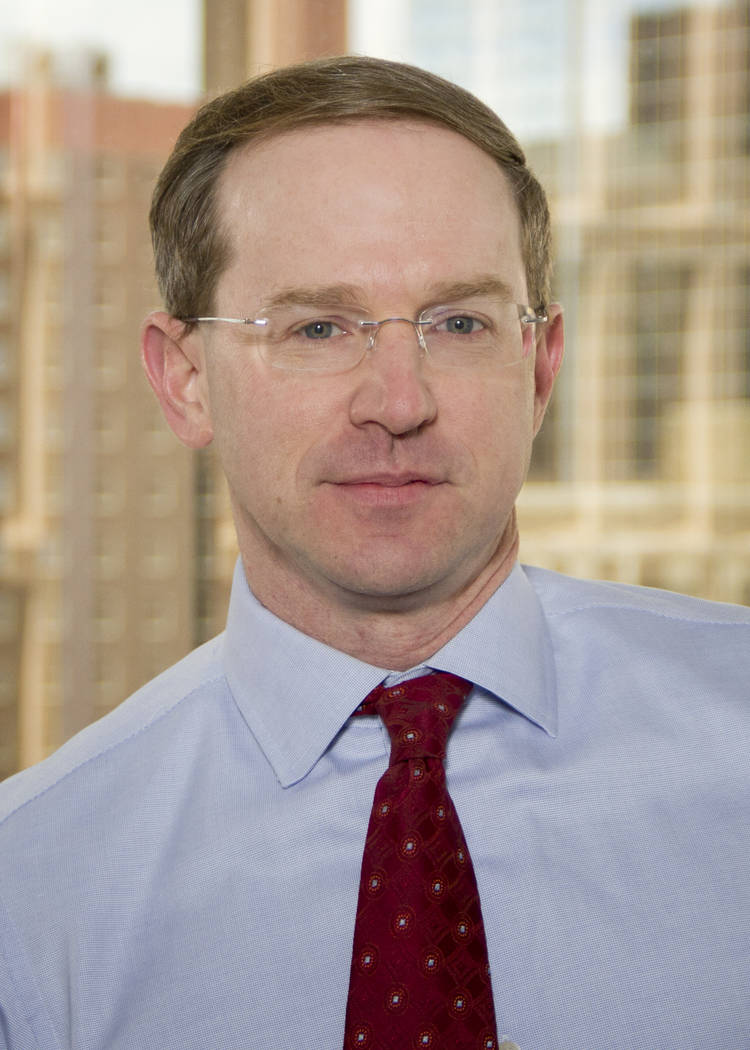 The onslaught of out-of-state firms opening offices in Nevada may be on the rise once again.
Spencer Fane, which is operating in 12 markets in the Mountain West, Midwest and Southwest, opened a Las Vegas office on May 1. It named 40-year Las Vegas attorney and Nevada native John Mowbray, who previously served as managing partner for Fennemore Craig, as its lead partner.
The office opening comes as part of the firm's growth strategy to align geographically with the needs of its clients, according to Patrick Whalen, Spencer Fane's managing partner, who lives in Kansas City and travels to all the offices.
"We have been looking at the market for several years," Whalen said. "The reason why things came together and that we were intrigued by the market is that we have a strong suit in other parts of the Las Vegas economy. We have a really robust financial services and banking group.
"We work a lot with technology companies. Probably our biggest group is real estate and development, and then we have a large environmental group that plays nicely into the Las Vegas market."
Whalen declined to name the clients but said the list includes regional and national banks, real estate developers and companies involved in waste management. The firm has some gaming experience, but it won't be a core offering of services at the initial stages, he said.
"We have clients that have a superregional and national footprint," Whalen said. "They want to deal with fewer outside firms, and if you can help a client in five, six and seven markets, that brings a lot of efficiency to the engagements. Because of that, our clients are consolidating their group of law firms that they use."
The firm has offices in Colorado Springs, Colorado, and Denver; Overland Park, Kansas; Jefferson City, Kansas City, Cape Girardeau and Springfield, Missouri, as well as St. Louis; Omaha, Nebraska; Oklahoma City; Dallas; Phoenix; and now Las Vegas. It was targeted during a strategic plan developed in the summer of 2013, Whalen said.
"We have a studied that market for a while, and we have been working the last few years to build out our platform," Whalen said. "When you see an opportunity for somebody like John Mowbray, everything came together in the last month or two. I don't know if we would be there yet if we weren't fortunate enough to get John. He's a tremendous asset and got us across the finish line."
Mowbray, the son of the late Nevada Supreme Court Justice John Code Mowbray, concentrates his practice on commercial litigation as well as real estate and ethics and professional responsibility.
Mowbray is a past president of the state bar of Nevada, where he served on its Board of Governors for seven years. He also chaired the state bar of Nevada's Multijurisdictional Practice Committee and served on the Nevada Supreme Court's Multijurisdictional Practice Committee and its Commission on the Amendment to the Nevada Code of Judicial Conduct. He is also a past president of the Clark County Bar Association and a master in the Howard D. McKibben Nevada American Inn of Court.
The 65-year-old Mowbray worked for the firm Morse and Foley before he became a partner with Bill Morse in 1984 and the firm was renamed Morse and Mowbray. After Morse died in 2004, Mowbray later accepted an offer with Fennemore Craig and opened its Las Vegas office in August 2006. He left the firm in March.
Mowbray said he was looking forward to a new challenge and likes the model of the firm, which is less heavy on associate attorneys and more focused on senior experienced attorneys like him.
"When you've been practicing for 40 years and build up a pretty good client base, your clients want to talk to you directly," Mowbray said. "I am hands-on. My letterhead has changed, but not my commitment to client services."
Whalen said Mowbray is the only attorney the firm is willing to make public at this time. One to two other attorneys will join the firm over the next couple of months, he said.
"We tend to grow incrementally, and so we don't have any predetermined numbers," Whalen said. "The market is big enough that we would like to get into double digits of attorneys, but if you look at how we have grown at other markets, it takes up a couple of years to get up to that attorney head count."
Whalen said the firm, which has 215 attorneys, has no interest in expanding to either the East Coast or West Coast but instead focus on markets like it has from Nevada to Illinois. Whalen said he expects other firms outside the market to target Las Vegas as his firm did.
"If you look at what happened in Dallas, Denver, Atlanta and Phoenix, you have seen firms in the top 100 and 200 that came into those markets," Whalen said. "You have more than a handful in Las Vegas, and as it gets bigger and the economy continues to grow at the clip it has grown, I'm pretty confident you will see several other law firms come into town in the next year because it has less saturation than in other markets. We're assuming they will come here like they have come to Denver."
Mowbray said that the decision by the firm to build a practice in Las Vegas speaks well of the city and that the trend will resume as it did a decade ago, before the recession. He said it's a reflection of the city's economic growth and bounce-back from the downturn that tested firms and saw some fail.
"There's a national interest in Las Vegas," Mowbray said. "You will see other national firms and possibly some international firms. That's all a good sign. There's opportunity here. The tourism industry continues to grow, and now we have major sports teams that will bring a new influx not just for the legal community but businesses in general."
Mowbray has received numerous awards and recognitions for his professional and civic work, including honors as a best lawyer in America (2010-2017) and a Champion of Justice through Service Award from the Clark County Law Foundation in 2016. He earned his undergraduate and law degrees from the University of Notre Dame.