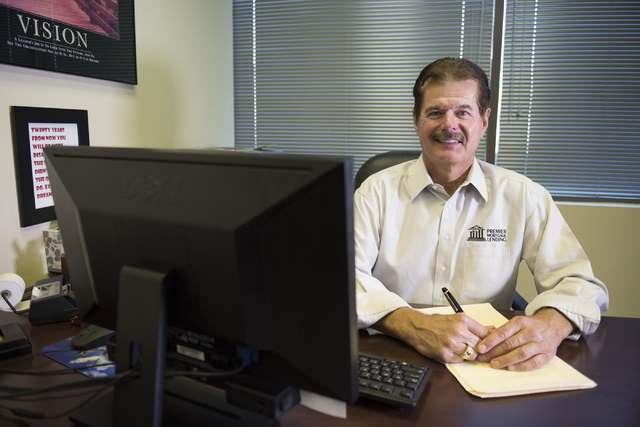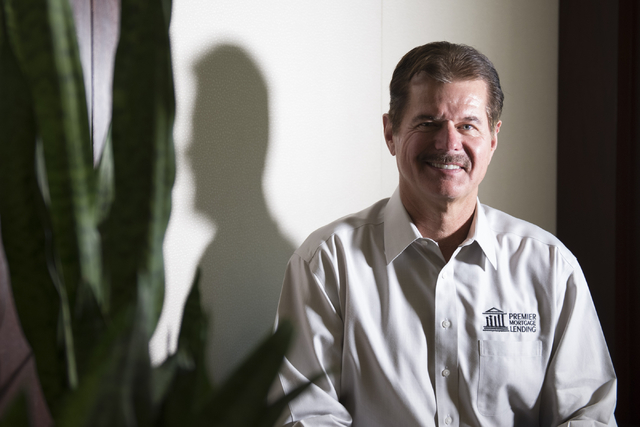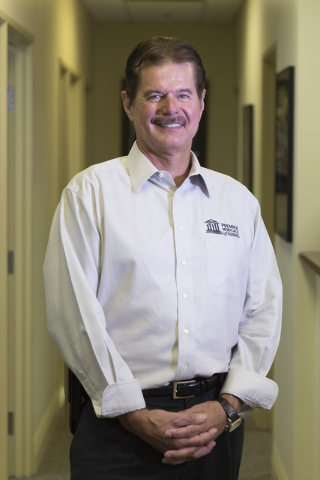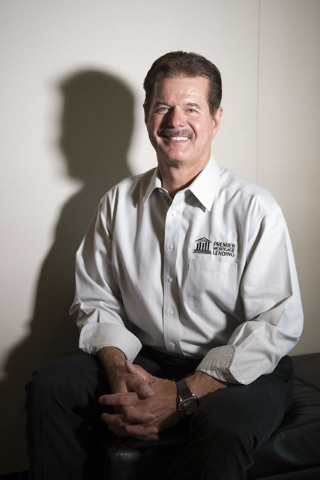 Rick Piette, manager at net retail branch loan company, Premier Mortgage Lending, has more than 30 years of experience in the mortgage lending business.
He managed the Las Vegas retail branch operations for Weyerhaeuser Inc., an international forest products company, before being promoted to vice president and senior vice president, where he oversaw the western operations for the company.
In the 1990s, Weyerhaeuser sold its mortgage origination business, so Piette launched Premier Mortgage Lending Group in 1999.
Just seven years later, he decided to leave the mortgage business and sell the company. However, in 2010 he started another company, Premier Mortgage Lending, where he oversees traditional financing and non-traditional "niche" mortgage products at the Henderson-based company.
Q: What made you want to go into the lending industry?
A: When I moved to Las Vegas in 1979 from Cedar City, Utah, I wanted to get into a career, not just a job. A friend of mine had been in the field for a while and he got me started.
Q: The Great Recession struck Las Vegas' housing market hard and your industry suffered a great deal. How did this affect your business and your decisions?
A: To be perfectly honest, I sold my prior mortgage company in August 2006 and sat on the sidelines for nearly five years. I did not see the coming collapse of the entire world's economic system. However, I did see insanity going on in my business. When I sold my company, I had approximately 1,000 loans in process and of those, probably 950 were borrowers who were doing 100 percent financing, no money down, stated income loans and I knew that was a recipe for disaster.
Q: Why did you decide to get back into the business?
A: For a couple of reasons. One was that I got bored and I guess retirement just wasn't for me. Primarily, I saw a landscape that looked inviting. Everyone was getting out of the mortgage business, so it seemed like a good time to get in. I also sat back and looked at what I call "the big picture" of Las Vegas. Although the economy had hardly started to recover in 2010, the ingredients that made us the fastest-growing city in the world were still there, so I saw a nice high-side potential if I put down the roots of a new company at that time.
Q: There have been a lot of changes in the lending industry over the past several years. What's the biggest change that has affected you doing business in Las Vegas?
A: Probably the biggest change for this town was the elimination of limited documentation or stated income qualifying. This is still a cash town, but under today's rules, regardless of how good your credit is, and regardless of how much you put down, if the debt-to-income ratio does not comply, there is no loan.
Q: How would you describe the current state of the lending industry?
A: I think it is still quite starchy and picky. I have seen almost no measurable easing of qualifying standards. We've all just learned to live with the fact that qualifying for a home loan is a tough proposition.
Q: How do you see the future for the industry?
A: I am hugely optimistic for our future and I mean that not only for the mortgage business, but for the economy in general. I feel that Las Vegas is on a "second-growth boom" and I sincerely hope it is a nice steady climb like we had in the 1980s and not a rocket-ship takeoff.
Q: How do you plan to keep your personal business growing in the future?
A: That's an easy one for me to answer. Treat people fairly, don't burn bridges, and do what you say you're going to do.