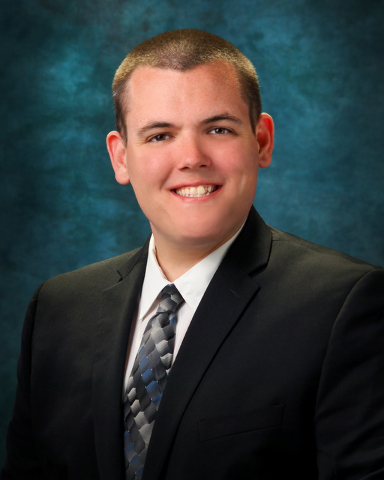 Going into business can be a lonely venture.
"Business owners can feel isolated, and there's no one there to share the burden with them," said Huston Pullen, manager at Nevada Small Business Development Center's Henderson Satellite Office. "We're a resource to help them with anything they need."
Pullen was named Small Business Champion of the Year by the Nevada District office of the U. S. Small Business Administration.
"It's humbling, and I didn't expect it," he said. "I owe it to my clients because I wouldn't be in this position had it not been for the work my clients had been doing."
The Nevada Small Business Development Center's satellite office, which operates out of the City of Henderson Economic Development Office on Water Street, is part of a larger network. It's programmed through the Small Business Administration at the state and federal level.
"I like to call us glorified resource centers," Pullen said. "We're here to assist people and guide them to resources so they're talking to the right people."
Pullen explained the services provided by the Henderson satellite office are free. He added that the office helps small business owners design a road map regarding the steps they need to take to open their business as well as help them design a business plan.
"We're the ones to hold their hands through everything and make sure they have the support they need," he said. "The only thing we ask for is if they're successful, we want to share their story to benefit or inspire others to help foster economic development and grow success."
Pullen said in Las Vegas the Nevada Small Business Development Center has offices at the University of Nevada, Las Vegas and the Urban Chamber Business Development Center as well as several satellite locations throughout the valley.
"We're part of a big team throughout the state of Nevada," he said. "We're in our 3oth year of operation, and for the first time in a long time we're pushing things to new heights. We're changing how we're branded, and it's one of the greatest things I've ever been a part of."
In the future, Pullen hopes to continue to develop more partnerships, programming and workshops.
"There's so much potential that our economy has with small businesses," he said. "The more we're supporting them, the more chance we can have a diversified economy and weather any storm."
Pullen and his fellow award winners will be honored at a luncheon May 21 at the Gold Coast.