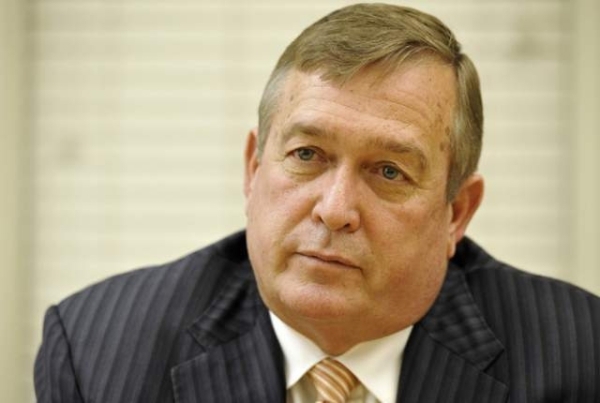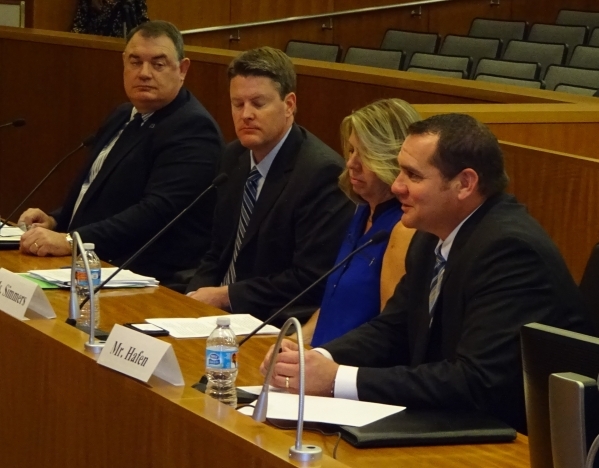 When Rep. Crescent Hardy scheduled a North Las Vegas hearing for his Small Business Committee, Subcommittee on Investigations, Oversight, and Regulations, he knew what to expect. The title said it all: "Regulatory Overload: The Effects of Federal Regulations on Small Firms."
And a series of speakers didn't disappoint.
Spencer Hafen, president and CEO of Nevada Bank & Trust Co. in Caliente, targeted the "unintended consequences" of the Dodd-Frank banking reforms for a set of rules that have added to the overhead of running a small bank. He said Nevada Bank & Trust spends more than $150,000 annually on compliance-related expenses, which does not include personnel expenses.
The result, he explained, has been that the bank has closed five of its nine rural branches and has stopped providing mortgage services to those customers. "At the end of the day it doesn't really hurt us as a bank because it was never a money-maker — we only made 12 to 18 mortgages a year — but it means that those customers may not be able to find a mortgage," said Hafen.
Robin Simmers, CEO of Pahranagat Valley Federal Credit Union, told a similar tale of rising overhead. The credit union has just one office — in Alamo — and six employees. It is the only financial institution within a 60-mile radius.
Since 2008, credit unions have been subject to more than 202 regulatory changes from more than two dozen federal agencies, totaling more than 6,000 pages in the Federal Register.
"Every time a rule is changed, the credit union must analyze the change, modify the systems, update internal controls, train staff, print new material and explain the new regulations to the members. Even simple changes cost a credit union thousands of dollars and many hours of time and resources," said Simmers.
David Jennings, representing the Southern Nevada Homebuilders Association, targeted regulations imposed by the Bureau of Land Management (BLM), which manages a significant portion of the federal government's expansive land holdings in Nevada.
BLM, at the prodding of the Inspector General of the Department of Interior, is enforcing a tight view of mineral material rights. The result, Jennings said, is that builders are being cited for mineral material trespass when they simply grade a property in preparation for building.
Jennings cites instances where homebuilders have had to pay tens of thousands of dollars to resolve trespass notices from the BLM for "unauthorized use" during normal site-grading operations. This overreach by the BLM is causing the homebuilders to raise the price of the homes to cover the cost, he said.
The National Association of Home Builders has estimated that a $1,000 increase in the price of a median-priced home — from $225,000 to $226,000 here in Clark County — will equate to a total of 1,086 households that would no longer be able to afford a home.
And Mendis Cooper, general manager of the Overton Power District 5, also cited BLM, saying the cost of right-of-way permits has risen from $500 per mile to over $25,000 and that permitting time has increased from 12 months to eight years. Cooper also cited issues with enforcing the Endangered Species Act and confusion over the treatment of washes and culverts.
The conclusion by Hardy, a Mesquite Republican, was that "Today's hearing has only reaffirmed my belief that one-size-fits-all regulations do not work. That's why I am cosponsoring legislation that demands congressional review, involves regional stakeholders and considers less costly alternatives."