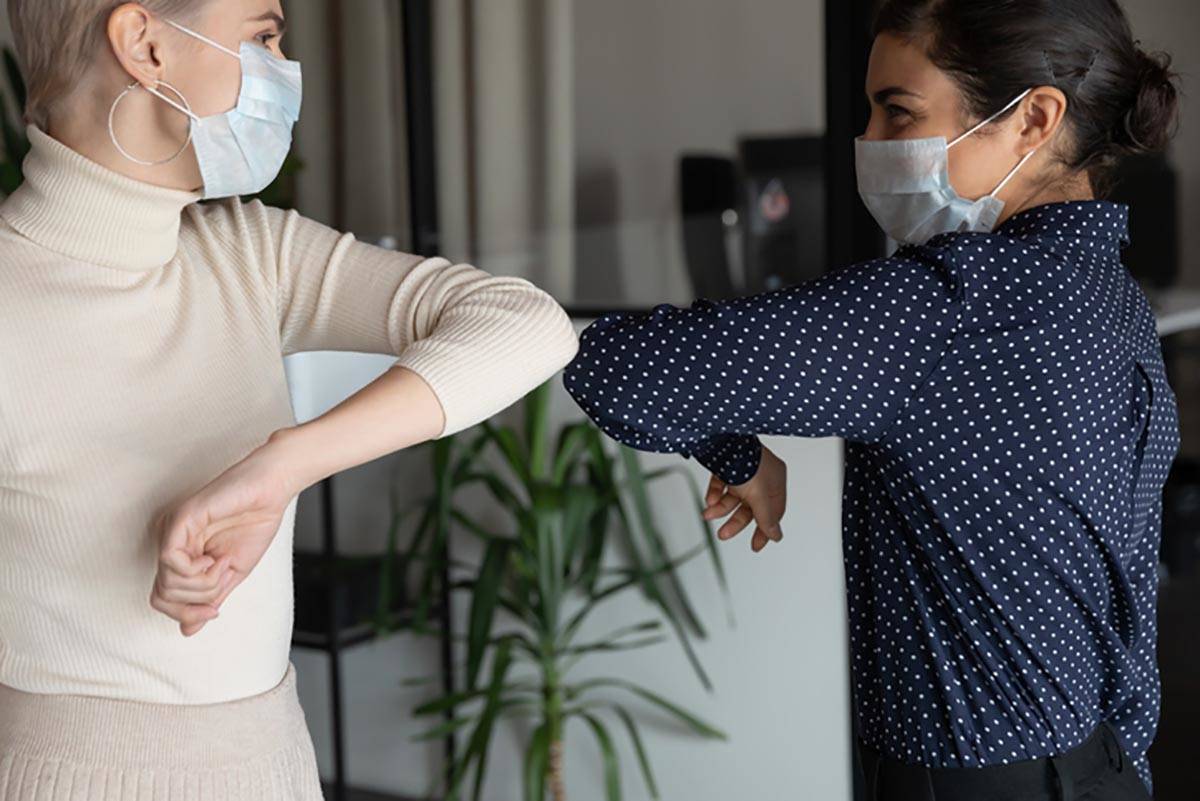 In September, Top Workplaces Nevada 2020 announced its list of winners in a virtual awards ceremony. Now, it's time to start taking nominations for 2021. Deadline is Dec. 11.
Watch the celebrities announce the winners during this virtual show.
"We are excited to build on the success of the 2020 Top Workplaces program. We've heard positive feedback from the 2020 winners, and hope to bring more companies into that elite group of Nevada companies in 2021," said Tom Heaton, senior director of advertising for the Las Vegas Review-Journal.
The Las Vegas Business Press and Review-Journal have partnered with research firm Energage to bring back and expand the Top Workplaces campaign, which had a brief run in the Las Vegas area in 2013 and 2014 with the newspaper.
For the 2020 campaign, Energage surveyed more than 16,000 employees at the Nevada companies that signed up for the program. In the end, 40 employers were chosen as Top Workplaces based on the survey feedback. The survey process was free, and each company received a free copy of the results from Energage.
"Despite the coronavirus, Top Workplaces found ways to celebrate virtually. In Nevada and in 30 other markets nationwide, leaders and employees met online in ceremonies to revel in their achievement of creating outstanding workplace cultures," said Bob Helbig, Energage's Media partnerships director. "We saw virtual events with magic shows, musicians and even mixologists, who showed how to make a great beverage at home. Top Workplaces still know how to enjoy a good time."
The program identifies public, private, nonprofit or government organizations that excel at organizational health and employee engagement that have at least 35 employees in the state.
Energage conducts a free assessment through a simple, scientifically sound and anonymous employee feedback survey. Those companies selected to participate in the program will be surveyed from November through January.
To nominate your company, go to topworkplaces.com/nominate/nevada.
"We know the definition of the workplace is changing, and going into 2021, companies are working hard to meet the needs of their employees and their customers. More than ever, those efforts deserve recognition. That's the goal of Top Workplaces: to give employees a voice to express why they love their jobs and how their organizations are making a positive difference in people's lives," Helbig said. "The pandemic did not prevent acknowledgement of what's happening in the workplace. In fact, Top Workplaces went nationwide, with a new opportunity for companies with a national footprint to earn recognition through Top Workplaces USA. So now companies can be recognized in their backyard as well as alongside other great employers across the U.S."
Organizations throughout the country with 150 or more employees can be nominated for the Top Workplaces USA 2021 awards. Results are based solely on anonymous employee feedback captured by a single, five-minute employee engagement survey, Helbig said. Nominations for Top Workplaces USA 2021 are now being at topworkplaces.com. The Lists winners will begin being announced in January 2021.
Energage, founded in 2006, is headquartered in Exton, Pennsylvania. A leader in organizational health research and SaaS-based human resource tools, Energage has reached more than 20 million employees from 60,000-plus organizations through its employee engagement platform, Top Workplaces program and workplace improvement solutions.