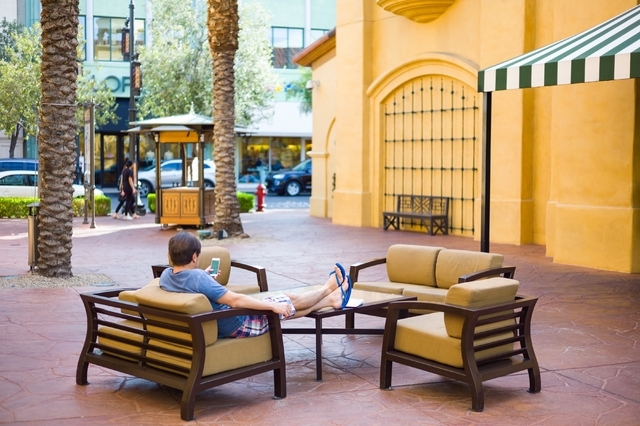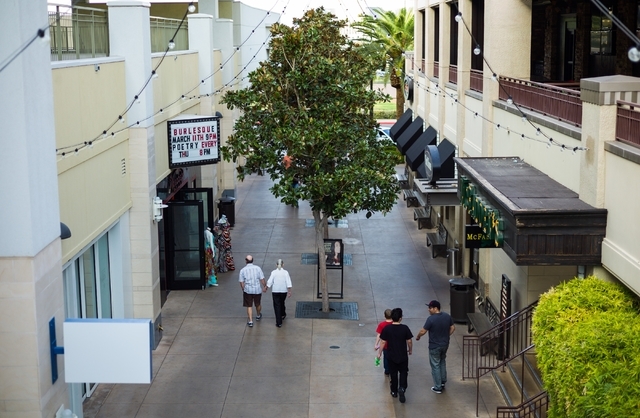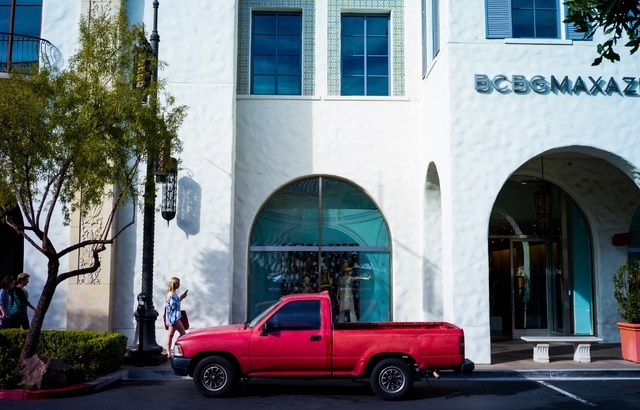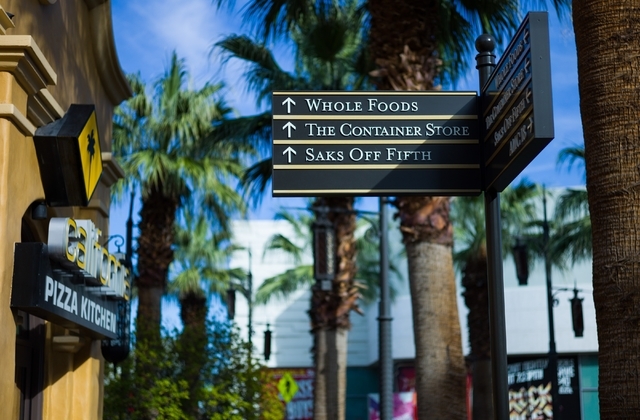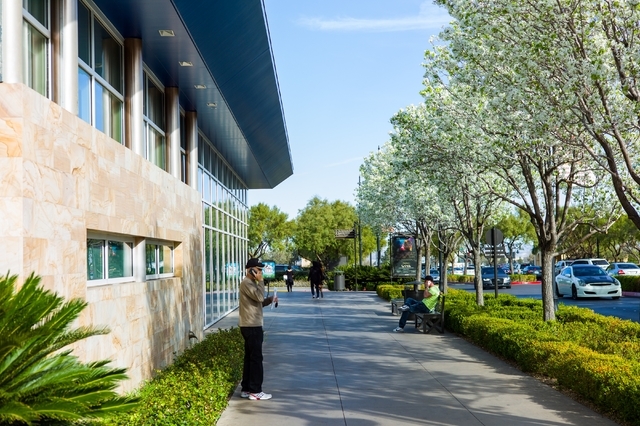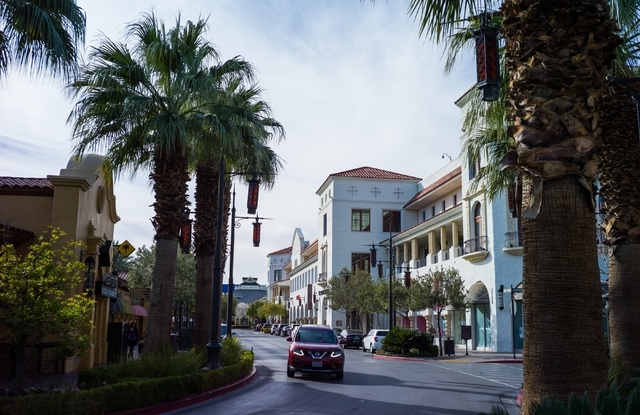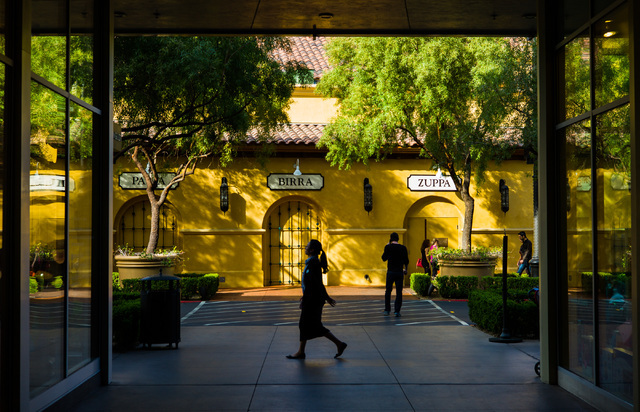 Town Square, the 100-acre shopping, dining and entertainment complex on Las Vegas Boulevard near Interstate I-15 and the 215 Beltway, has added more than 17,000 square feet of new retail and restaurant space this year and isn't done expanding.
Restaurants Killer Shrimp, La Bella Napoli Pizzeria, Loco Cantina and Nēchen have joined Town Square's restaurant roster. And Lazy Dog Restaurant & Bar, which has a location at Downtown Summerlin, is scheduled to debut at Town Square in October.
There have also been several expansions including additional patio seating at California Pizza Kitchen, a remodeled location of Guitar Center, a new LV Bar added to Whole Foods, which offers small and large plates along with wine and beer, and H&M adding 6,500 square feet of retail space.
Later this year, Sleep Number, Verizon Wireless and Ulta Beauty will open as will Look Style Society Men's Towner Club, offering men's grooming services, and men's retailer and café, Envy.
These new openings are expected to expand Town Square's footprint by nearly 50,000 square feet by year's end.
Jaimesen Mapes, Town Square's marketing director, said the 9-year-old center is constantly seeking new concepts to keep the excitement going.
"Our focus from day one has been to be a place where you can watch a movie, grab a drink, get coffee, have lunch or dinner and do your shopping," he said. "You can have 10 different reasons to come here, which makes it exciting for us because we get to work on new projects every day."
Many of Town Square's new openings and expansions involve restaurants, a trend owing largely to the success of the property's restaurants such as Bonefish Grill and Fleming's Prime Steakhouse & Wine Bar, among others, Mapes said.
"More people are paying more attention to what they're eating and Las Vegas has become a culinary mecca, making everyone more aware of the different types of food and restaurants that are out there," he said. "Las Vegas has always been a hotspot for national brands to test their concept and while now isn't any more special than any other time, it just so happens to be that there are a lot of restaurants looking to expand."
Mapes added that Town Square's location contributes to its success.
"Our location provides easy access for tourists as well as to the rest of the valley for locals," he said. "We offer familiar brands for tourists and something for locals who want to try something new."
Zack Hussain, senior associate at CBRE's Las Vegas office, agreed with Mapes.
"Town Square's location truly caters to a large trade area in Las Vegas, not just to Henderson or Summerlin," he said. "It's a central location."
Hussain added that the property is adding options for a different demographic.
"There aren't a lot of men's retailers there as it predominantly caters to women and we're seeing a shift in the way men are shopping; they're more thoughtful and are more into fashion," he said. "There are more men visiting Town Square and they're catering to the demand that exists."
Town Square's expansions and additions are just one glimmer of light in the Las Vegas retail market.
"At the end of the day, while the consumers dictates what works and what doesn't, there's always constant remerchandising and experimenting going on with tenants and what the consumer's needs are," Hussain said. "Overall, retail is looking good and that shows with all the retailers coming to the market that there's confidence in the Las Vegas market and it's only going to strengthen going forward."