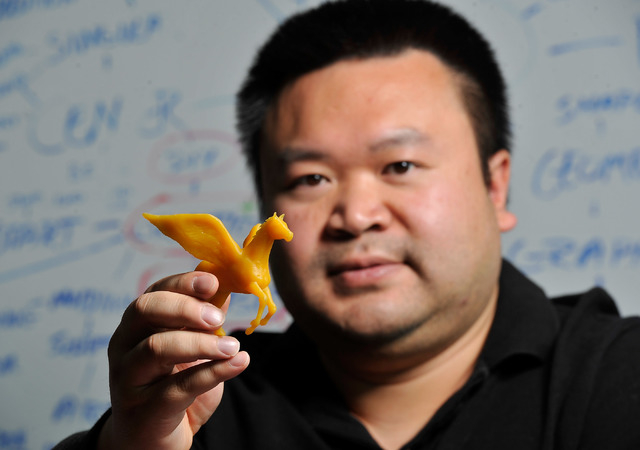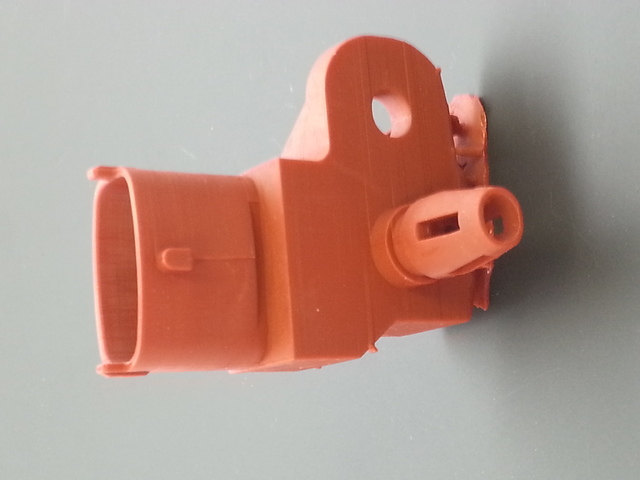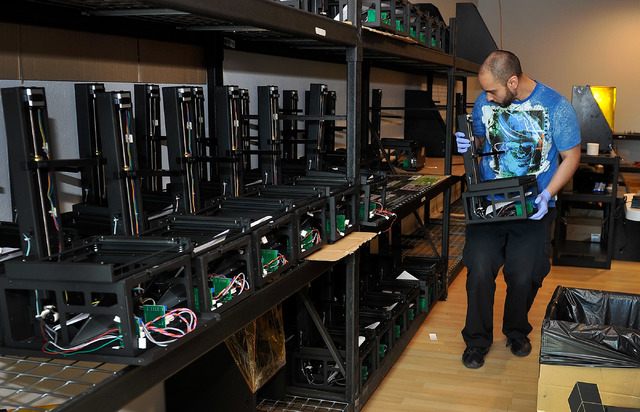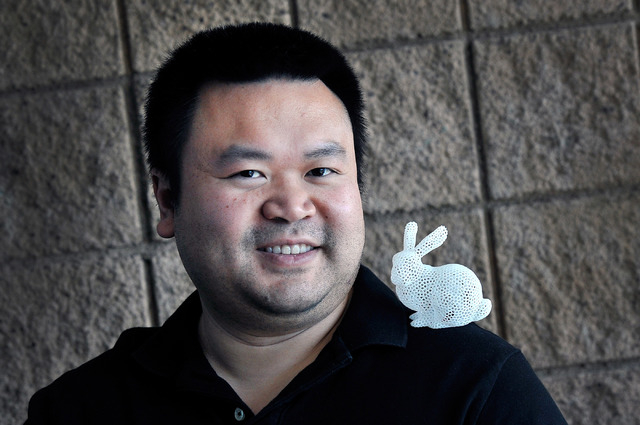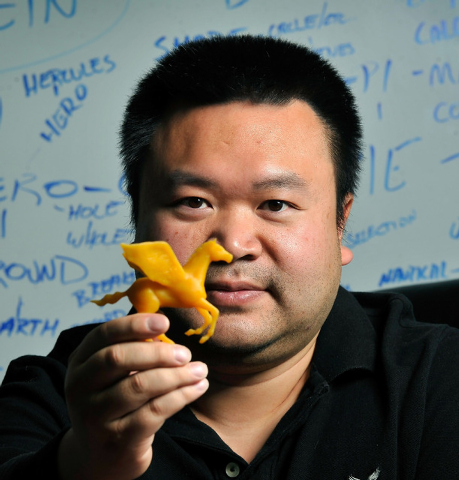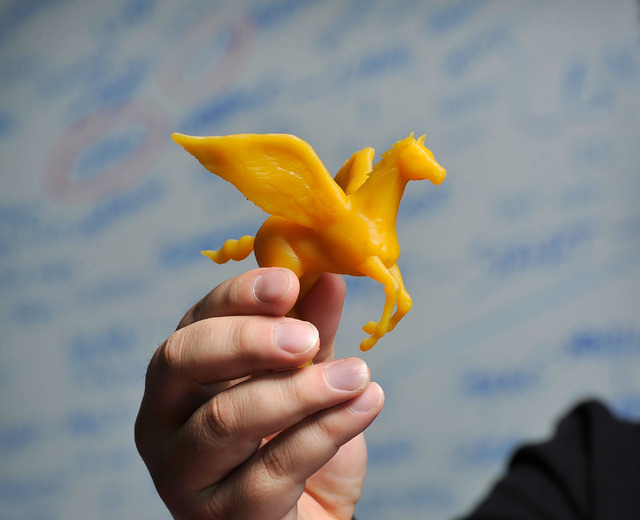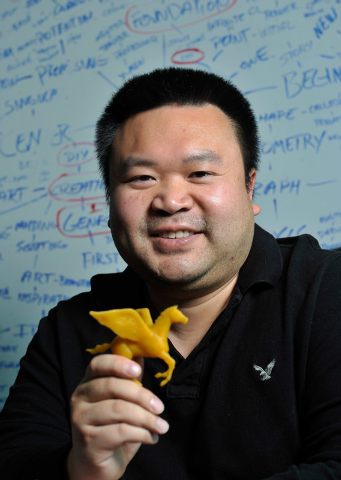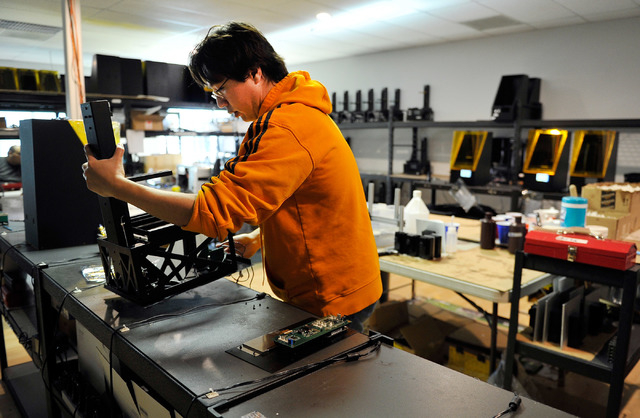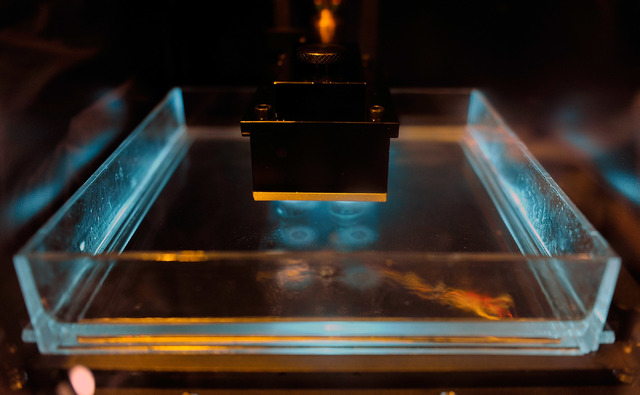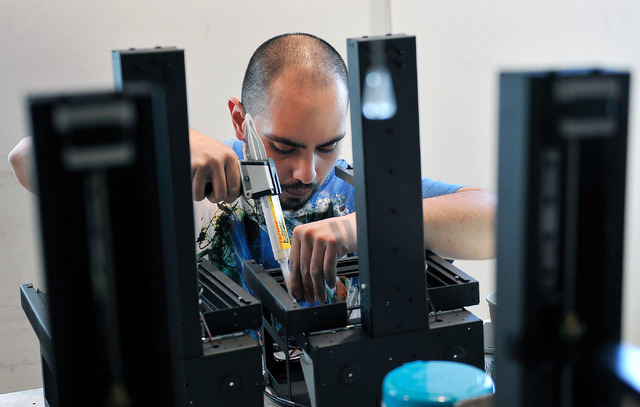 An entrepreneur who started an engineering business in a Las Vegas garage with seed money from Kickstarter, has landed a $10 million investment from Summer Street Capital, a Buffalo, N.Y.-based private equity fund, that will let him ramp up his production of 3-D printers.
That's the success story of Henry Liu, who graduated from Stanford University in 2007 with a doctorate in mechanical engineering and applied physics. He returned home to convert his garage into a laboratory and his ideas into reality.
His plan was to change the way laser cutting tools are used, and in 2010 Full Spectrum Laser Corp. was born.
"This partnership with Summer Street represents a significant milestone in our strategic growth plan," Liu said. "We plan on using the financing to expand our engineering and R&D teams, as well as develop sales, marketing and customer support initiatives. It's our mission to create affordable digital fabrication tools for the emerging micromanufacturing movement."
Andrew Boggeri, mechanical engineer and product designer at Full Spectrum, said this new investment will mean adding 10 employees in 2015 and will let the company explore building a 3-D laser capable of producing specialty parts for the medical and aircraft industries.
The laser-cutting technology upon which 3-D printing is based has been around since the '60s, and has evolved from simply drilling holes to cutting complicated patterns in materials such as plastics, textiles and metals. However, the software programs and laser- cutting machines were clunky and expensive.
Liu envisioned a moderately priced machine that was operated with off-the-shelf Windows-based software such as Microsoft Word and Adobe's Corel Draw. The key was the development of the FSL RetinEngrave Ethernet, a patented microprocessor and software package that Liu spent more than two years designing.
Although ideas are cheap, developing them is not. In 2012, Liu placed an offering on the Kickstarter website that raised $259,000. With this investment, the company was able to grow from six employees to 30 and to build a facility that processes and mass produces the fifth generation carbon dioxide-driven hobby laser-cutting machine. The company is selling more than 2,000 machines a year.
With the machine's success, Liu went back to the drawing board and in February announced the development of the Pegasus Touch, the first affordable 3-D laser printer. Again he turned to Kickstarter and in less than a month the company raised an additional $819,000 from 383 backers.
This new type of 3-D printer uses the type of laser found in a Blu-ray player. Combined with Full Spectrum's proprietary real-time laser processor, the Pegasus Touch can produce a 7-inch by 7-inch object up to 9 inches in height — nearly twice the size of any competing products on the market. The Blu-ray laser is used to cure a Full Spectrum proprietary custom resin that hardens into a desired shape.
Each Pegasus Touch 3-D printer is assembled and tested for quality in Las Vegas, and Full Spectrum sells an average of 200 units a month.
By bringing the cost of laser cutters and 3-D laser printers below $4,000, many businesses are finding creative ways to use these new tools.
In the past, jewelers would design a custom ring for a client and illustrate the design with a two-dimensional drawing. With the affordability of the Pegasus Touch, a jeweler can develop a plastic prototype ring using laser-hardened resin for about 5 cents. This allows the clients to place the prototype on their finger to see exactly how the finished product will look in its full dimension. If changes are made, a new plastic prototype can be printed in a short period of time. Once the final design is approved, the prototype is used to create a mold from which the precious liquid metal is cast into a final product.
Industrial parts manufactures are also using the Pegasus Touch to develop prototypes for new products. In about two hours and using less than $20 in resin, a small part can be printed to exact specifications and physically installed to see if it has been properly designed. This 3-D printing can save a manufacturing company thousands of dollars and weeks of time over the old trial and error process of machine-milling multiple parts until the design is perfected for mass production.
Dentists are using 3-D printers to create molds for bridges and drilling guides for dental implants. And 3-D architectural models that used to be painstakingly crafted by hand can be printed directly from computer drawings and assembled in sections for a quarter of the cost.
But, business and industry is not the only beneficiary of the technology. Many hobbyists are using these tools to create 3-D and intricate laser- cut mosaic art pieces. And the technology has found its way into the classroom.
Casey Shea, a high school teacher in Sonoma County, Calif., purchased three Full Spectrum machines and has turned STEM (science, technology, engineering and mathematics), into a student learning enterprise with a program called Project Make. Part 21st century shop class, part STEM sandbox and part entrepreneurial incubator, the goal of Project Make is to encourage active learning and help develop the maker mindset in students.
Although 3-D printing is still in its infancy, sales of all brands worldwide reached 107,000 units in 2014, and industry projections indicate that sales will more than double in 2015. The recent International Consumer Electronics Show displayed numerous products.
In just four years, Liu has grown his business from a one-man operation to 30 employees working in a 20,000-square-foot facility. And the new investment signals more to come.
During CES, Full Spectrum Laser introduced the Phoenix Professional 3-D printer. Unlike the Pegasus hobby printer, the Phoenix Professional uses digital light processing computer technology with thousands of mirrors that reflect and equalize tiny pixels of the image being printed. While the printing area is much smaller, this technology generates a much finer detailed 3-D image. The primary users of this new product are expected to be jewelers, dentists and other professionals seeking exceptional detail in their 3-D prints. The Phoenix Professional should be shipping by early spring.