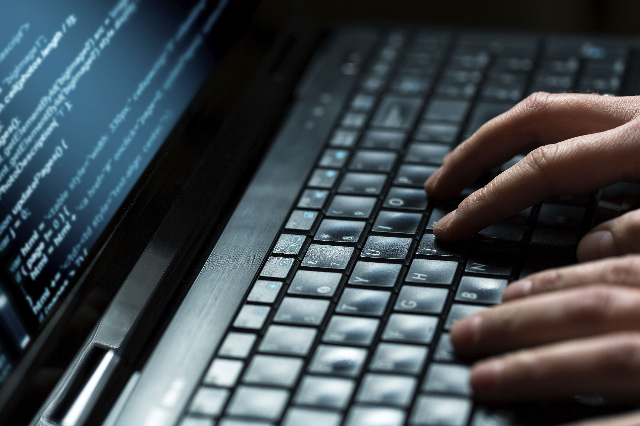 Technology jobs are growing at a fast clip in Nevada, but employers are facing a difficult time filling their openings as the jobless rate continues its recovery from the Great Recession.
The Nevada Department of Employment, Training and Rehabilitation reported Aug. 16 that July marked the 60th consecutive month of job growth.
The 5,300 jobs created in July sets a record of more than 1.34 million jobs statewide. Nevada employment has grown 2.7 percent over the past year compared to the nationwide average of 1.5 percent. Since January alone, it has added nearly 10,000 business and professional services jobs.
The recovery of the economy, addition of jobs and unemployment rate below 5 percent are putting workers in a position they haven't seen since before the recession. That's especially true when it comes to information technology, according to Daniel Cho, branch manager and assistant vice president for Robert Half Technology, which recruits and helps staff full-time and part-time technology job in Las Vegas.
"It's good to be a candidate and tough to be an employer looking to find talent," Cho said. "If you have a skill that's marketable, this is a good time for you. That's not only technology but finance, accounting, human resources and other positions. The lower the unemployment, the more you're in the driver's seat."
The state projects information technology as a growing sector in Nevada over the next decade. There were 56,412 positions that fell in that category in 2015. It grew 8.6 percent to 61,284 in 2016. It's projected to grow to 78,298 in 2027, a growth of nearly 39 percent between 2015 and 2027.
"My team has 75 open positions from clients who've come to us," Cho said. "It's a struggle to make sure to have exactly what they're looking for. Everyone has a computer these days. Even a small grocery store chain had a point of sales system linked by a data base."
Companies have needs for such positions as technicians who fix computers to developers, network engineers and systems administrators, Cho said. Call centers have become a bigger part of the Southern Nevada economy and many of those positions are for support and that requires people to have a knowledge of technology, Cho said.
Because it's difficult to find talent to fill all of the positions, the temporary staffing business has increased 70 percent in the last year, he said.
"It's been steady," Cho said. "Even three years ago, the market was still feeling the repercussions of the recession. It tells me there's not enough talent to meet those openings."
Companies who don't move quickly enough to hire the available talent out there are losing out on employees, Cho said.
What's happening in Las Vegas with attracting talent is taking place across the country, Cho said. Robert Half released a study that shows the nationwide jobless rate for computer programmers is 0.7 percent, it's 1.3 percent for software developers and 1.9 percent for database administrators. It's 1 percent for chief information officers.
Some 63 percent of CIOs report hiring challenges with the 1.1 million technology jobs that have been created this year. The study said 60 percent of small businesses plan to expand their workforce in the coming months.
"The demand for technology talent in the Las Vegas market is high," Cho said. "It's a good time to hire with budgets freeing up, however, the supply of tech talent is quite low. We've seen an increase in the number of professionals relocating here, but for companies looking to hire, we advise them to move quickly. The longer you wait to hire, the more candidates you'll lose out on. Technology professionals have their pick of offers, and companies are beginning to increase salaries, so it's critical to come to the table with a competitive offer and to not ignore the retention efforts of your current staff."
Robert Half works with casinos on the Strip and their suppliers along with retailers, nonprofits, government and other industries, Cho said. Many are turning to short-term contracts of three to six months with temporary workers to determine if they're a fit for their culture.
Christopher Robison, supervising economist with the Nevada Department of Employment, Training and Rehabilitation, said the growth in technology jobs is across many business sectors. Not only has Nevada attracted technology companies, such as Apple and Switch, advances in manufacturing require more computer expertise of employees.
"My guess is part of the problem in filling jobs is the unemployment rate has dropped quite a bit," Robison said. "There's a lack of incentives to draw people into the field. The higher pay will bring in more people."
The state report showed the median pay with information technology is $58,027.
Cho said some technology positions start at minimum wage, but the bulk fall between $50,000 and $90,000 for systems administrators, network engineers and developers. The most expensive position he's filled this year is $200,000 for information technology management, he said.
John Restrepo, principal of RCG Economics, said what's happening "speaks to the quality of the workforce and workforce training." Las Vegas' workforce lacks the expertise of Denver, Salt Lake, Phoenix and other cities in the region. It's not all about getting four-year degrees either, but it would help if more people received degrees from community colleges, he said.
"We don't need PhDs in sociology and history or even economics," Restrepo said. "What we need are more two-year degrees for technical jobs that are being produced for mid-skilled workers. That's what we're missing right now. There's a skills gap all over the country, but Nevada has one of the worst skills' gap. Part of it is we're still in our infancy in terms of diversifying the economy."
Cho said 22 percent of the region's labor force has a bachelor's degree, and that's well below the competition.
Companies that have relocated here understand they have to import employees for technology roles or do the work remotely outside of Nevada, Restrepo said.
Because of the difficulty of finding the workers they need, companies are willing to search nationwide well ahead of time, Cho said. Some are now willing to take people who don't meet all of their requirements and "train them and groom them from the ground up." Others with the skills and years of experience have become consultants instead, he said.
"If you have the skill set, you can write your own ticket," Cho said.