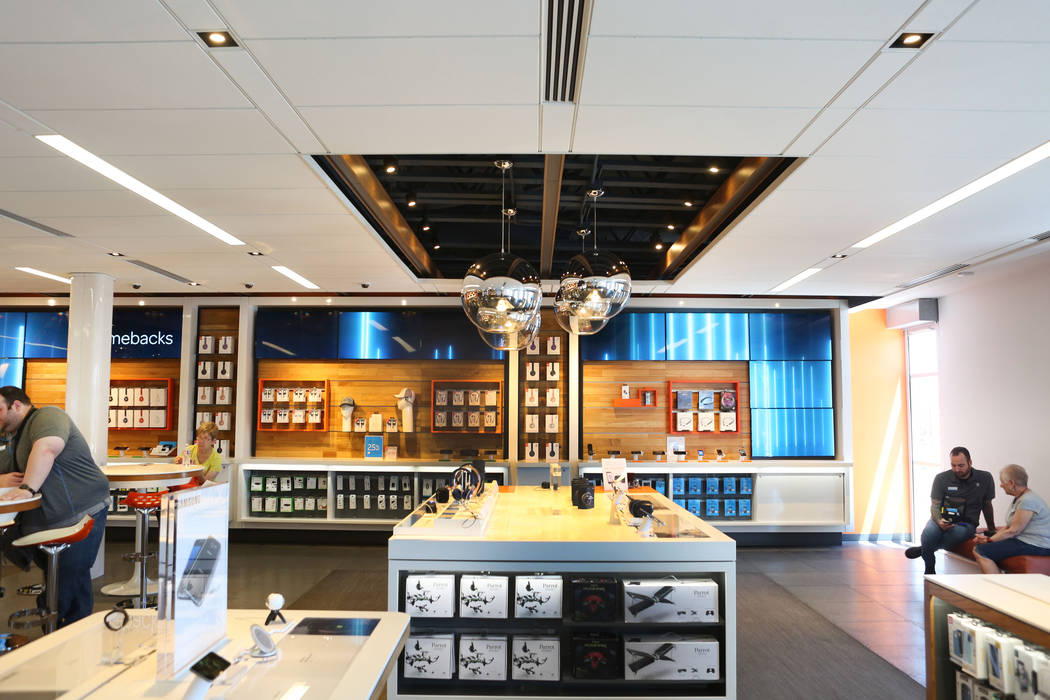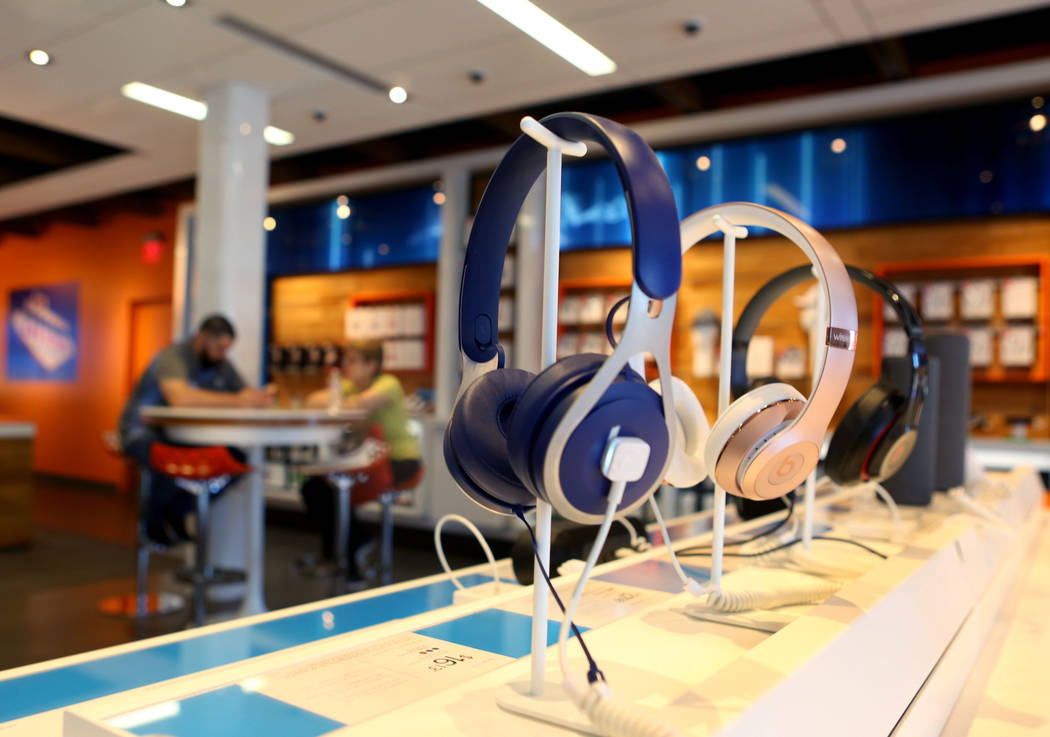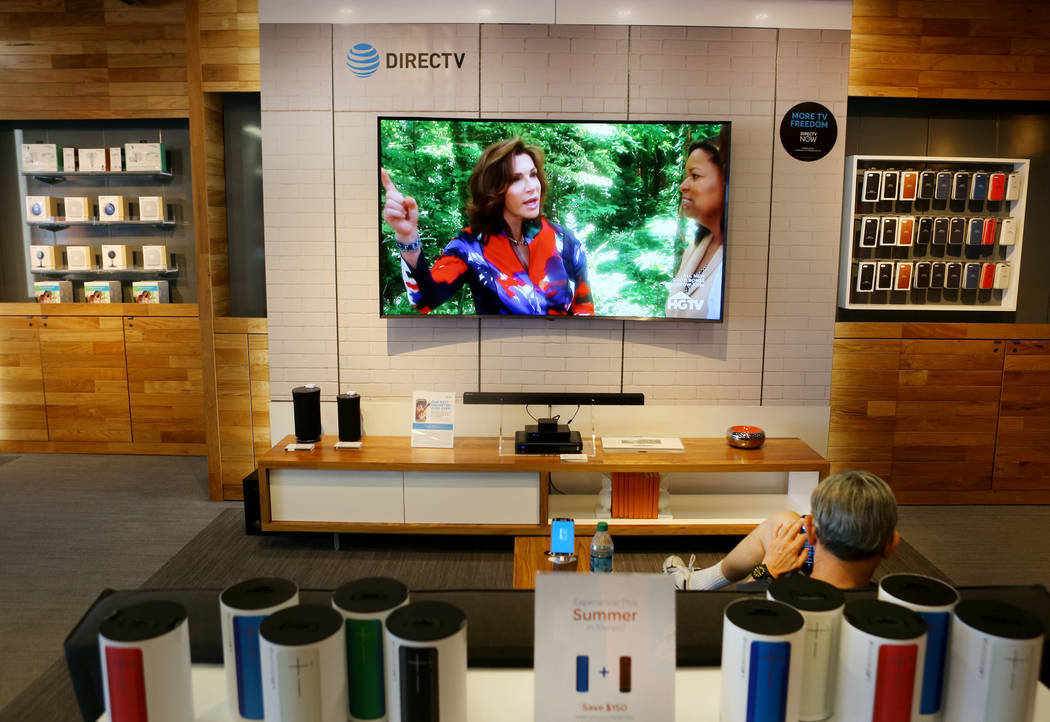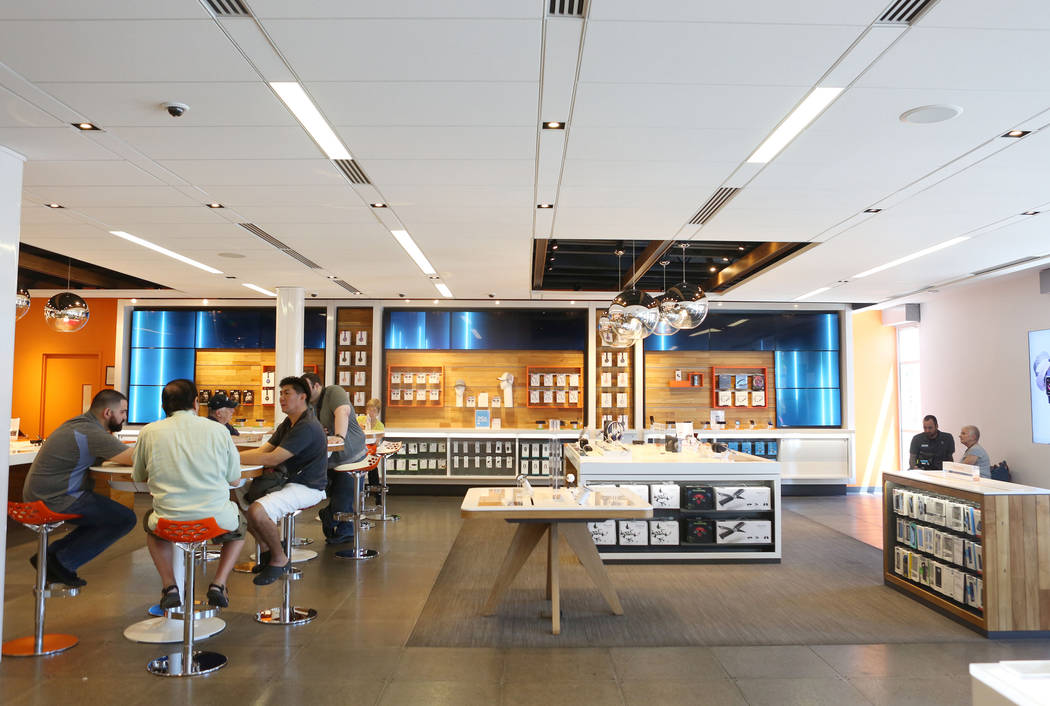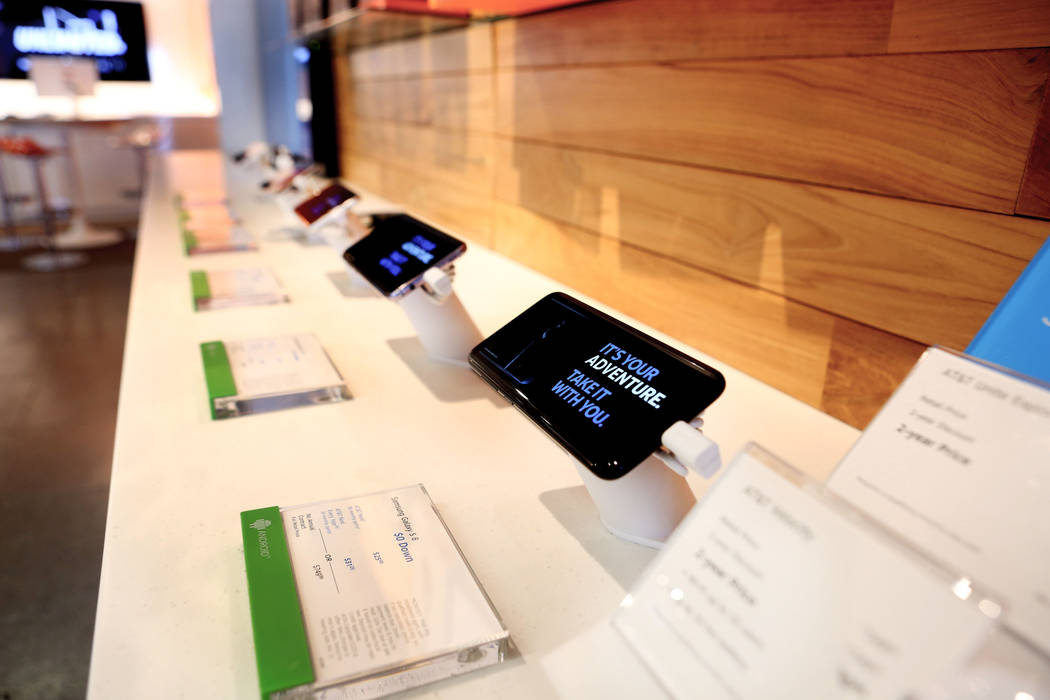 While Las Vegas' motto for visitors is "What happens here, stays here," cellphone companies are investing millions to help tourists and business travelers get the word out of their escapades.
AT&T announced it has invested more than $200 million in its Las Vegas networks over the past three years. These investments enhance reliability, coverage, speed and overall performance for residents and businesses, and they improve critical services that support public safety and first responders, according to AT&T spokesman Scott Huscher.
In 2016, AT&T made more than 775 wireless network upgrades in the Las Vegas area, Huscher said. These upgrades included adding new cell sites, boosting network capacity and expanding LTE coverage, he added.
Sandra Douglass Morgan, director of external affairs for Nevada, said the investment includes adding antennas to "densify the coverage'' because of the concentration of people on the Strip and downtown.
"There's new technology such as small cells that are going all over the country and definitely in Nevada in the highly populated areas to allow people to not only get better coverage but to stream videos and upload and download them," Douglass Morgan said.
"We want customers to have internet access at any moment, from almost any device, anywhere. These continued investments also bring Las Vegas residents and businesses a host of new opportunities."
That's required because mobile data traffic on AT&T's wireless networks has increased more than 250,000 percent in the last 10 years because of the growing data usage. Some 75 percent of AT&T's data traffic is video traffic, Douglass Morgan said.
Huscher said AT&T has installed distributive antenna systems inside buildings and has a public Wi-Fi across the Strip with 465 hot spots across the state, he said.
"Those buildings are very large and made with steel, and there are small systems that go inside and outside buildings and help boost cell service," Douglass Morgan said. "The population on the Strip and tourist corridor — we want to make sure they can access the video and uploads on Instagram or Snapchat when they are in front of the Bellagio fountains or in front of any tourist destination. Because of that, we're investing in small-cell technology."
AT&T has 39 retail locations in Las Vegas, including the resort corridor, where people, especially international customers, can get upgrades while they're visiting Las Vegas, Douglass Morgan said. That's something more common to Las Vegas, where there are a lot of foreign visitors, she said.
The retail stores not only help with service upgrades but sell phones, iPads, security services and DirecTV. AT&T, which provides landline service in Northern Nevada, has 1,100 employees throughout the state. It covers 98 percent of the state's population, officials said.
The First Responder Network Authority (FirstNet) recently chose AT&T to build a nationwide public safety broadband network. The network will be dedicated to America's police, firefighters, EMS personnel and other first responders when they need it. Should Nevada opt in to the FirstNet network, AT&T will build upon its current and planned investments, Douglass Morgan said.
"For Las Vegas to continue to thrive and serve the people who live and work in Southern Nevada, it's crucial companies invest through thoughtful innovation," said Kristin McMillan, president and CEO of the Las Vegas Metro Chamber of Commerce. "By enhancing the network and critical public safety services, AT&T is helping our businesses grow, while giving residents and visitors a greater opportunity to stay connected, entertained and safe."