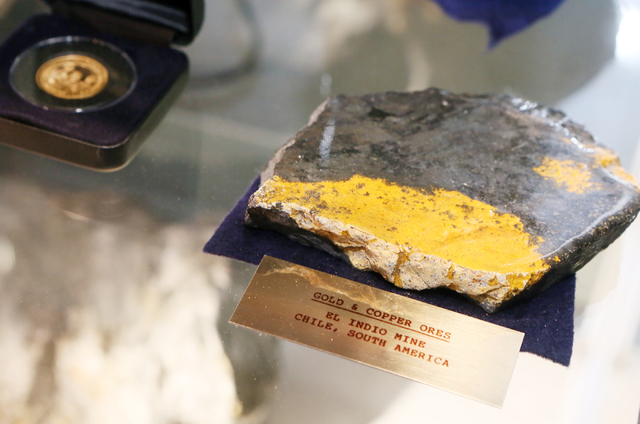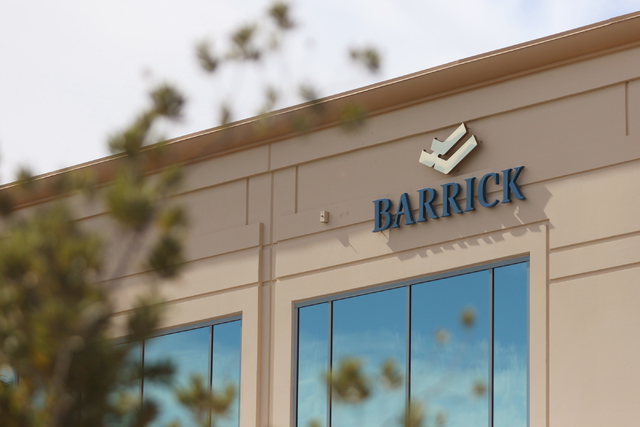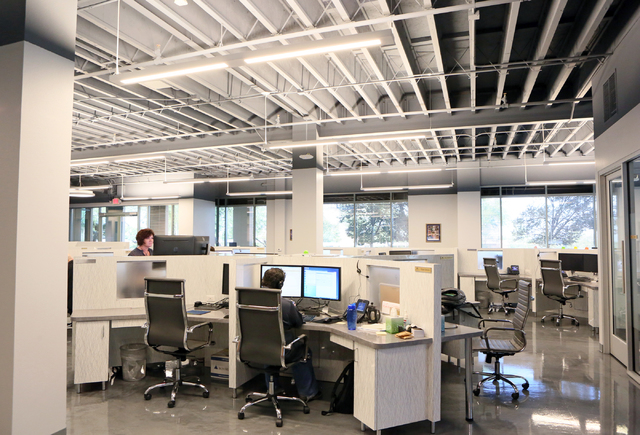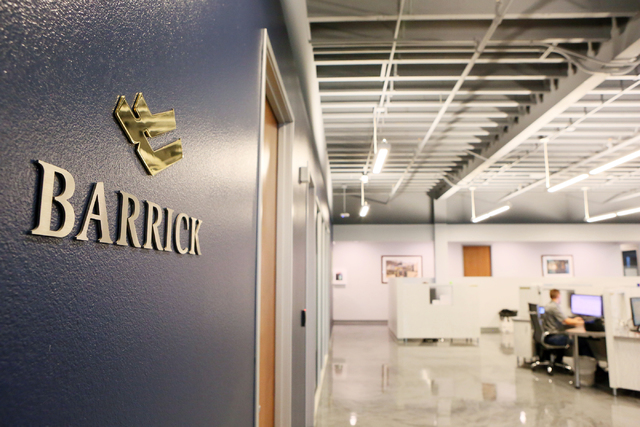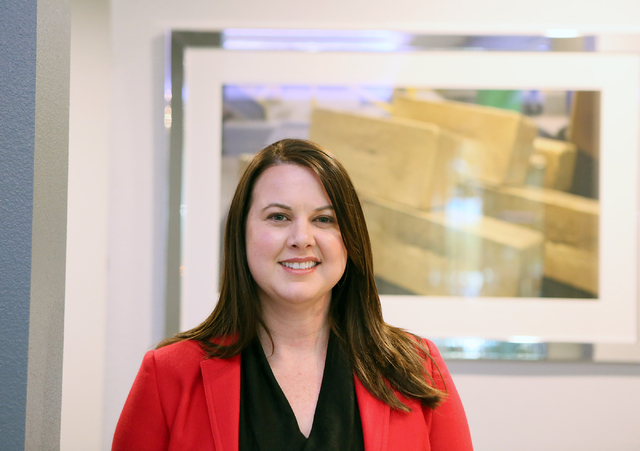 When it comes to gold, Northern Nevada has the deposits but Henderson has its own mine that serves the world's largest gold mining company.
Barrick Gold in September celebrated its one-year anniversary of opening an office on Corporate Circle Drive in Green Valley where it has 75 of the company's 14,000 employees worldwide and 4,000 in Nevada.
Henderson serves as the office hub for Barrick's supply chain, finance functions and even serves as a safety training center.
A vital function is the Henderson Information Technology group supports all Barrick's operations around the world with more than 200 applications. That's everything from the help desk and people calling in about connecting to the internet and programs on their computers to the programs that run data for their mining operations.
That data is the key for the Toronto-headquartered Barrick, which not only has mining operations in Nevada but in Argentina, Australia, Canada, Chile, Dominican Republic, Papua New Guinea, Peru, Saudi Arabia and Zambia.
"What we describe is this is where the data lives," said Leslie Maple, the manager of corporate affairs for Barrick. "If I'm using this application to model gold deposits and I'm having issues, our IT team can interface to help with the software application."
Maple said the Henderson office will become a consolidated data platform where all of their operations would have access to real-time data that they're able to analyze and evaluate, making it easier for employees to make decisions. That includes managing the tools geotechnical engineers use to locate or build ore models at the mines, she said.
"A lot of people still associate mining with the miner with the pickax," Maple said. "In mining, there's a great need for technical precision and so I think what the company is looking at is how we can increase our efficiency when it comes to that precision. If the mine comes and says we have a need for 'X,' the project managers and analysts are able to help determine what the best solution for that might be."
Barrick has three gold mine operations in Nevada. The Goldstrike mine in Eureka County in northeast Nevada is Barrick's first in the state. In 1987, three years after Barrick was founded by Peter Munk, he essentially gambled on gold in Nevada.
Munk started with a small mining operation in Canada but set his sights on a property in the Carlin Trend, one of the most prolific gold deposits in northeastern Nevada.
"He invested $62 million into that property that other companies had passed on because of the type of ore that was there," Maple said. "A lot of people didn't think it would be profitable and 27 years later Barrick is still operating there. Over the life of the mine they have produced more than 14 million ounces."
Barrick since has added the Cortez Gold Mine, about 60 miles southwest of Elko in Eureka County. It also has the Turquoise Ridge operation northeast of Winnemucca in which it has a 75 percent ownership.
In 2015, Barrick produced 6.12 million ounces of gold, which recently has been trading at more than $1,200 an ounce. The gold is sold at market prices to refineries and about half of the world's gold is used in jewelry, Maple said.
Barrick chose Southern Nevada to house its IT and other operations because of its strong presence in the state and need to have a location that operations around the world could access easily by jet.
"We wanted to be thought of as an all-Nevada company, and this was the missing piece," Maple said. "We were looking at making it easier for executives to commute to Nevada as well and it made sense for this office. It's easy for our executives from around the world to get to this location because this office also was developed to allow for training and development."
The relocation of some of the operations from Toronto to Nevada came about when Michael Brown, president of Barrick USA, had a chance meeting with Switch founder Rob Roy who talked about his data center facilities company was doing with technology and innovation in Southern Nevada, Maple said. Executives toured Switch's facility in Las Vegas and that served as the impetus for relocation of the IT group to Southern Nevada, Maple said.
The majority of the IT people were hired locally, but a handful of people transferred from Toronto, Maple said. Another 20 jobs are expected to be added in the next two years because of growth in digitization, she said. Barrick and Cisco recently announced a partnership that will start with a pilot program at the Cortez Mine.
Barrick and Cisco will develop a flagship digital operation at the Cortez mine by embedding digital technology in every dimension of the mine to deliver better, faster and safer mining, officials said.
For example, advanced sensing technology and real-time operational data will be used to inform decision-making. Equipment will be automated for increased productivity, while predictive algorithms will enhance the precision and speed of maintenance and metallurgy, officials said.
Henderson has worked out well because of its close proximity to McCarran International Airport, but it's also a good location for employees to live as well, Maple said.
"We liked the community aspect and when we offered transfers to some of our people, they only know the Strip reputation of Las Vegas," Maple said. "When we brought them out and had them tour the community, a lot of people were really surprised and we got a lot of great feedback about Henderson and Southern Nevada in general about being a welcoming community."