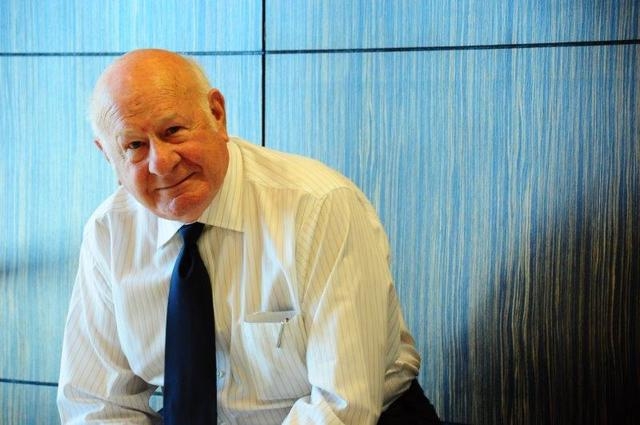 After Disney announced plans to lay off 250 employees and hire immigrant H-1B workers to replace them, the visa program designed to allow highly trained foreign nationals to take jobs in the United States has been getting a bad reputation.
However, the characterization that H-1Bs are taking jobs from Americans is just not accurate, said M. Edwin Prud'homme, a Las Vegas based attorney and former immigration judge. Prud'homme has been involved in immigration issues for 56 years.
The world has caught and in some cases passed the U.S. in the STEM disciplines (science, technology, engineering and math). Finding qualified workers has been a challenge, which was the impetus for the H-1B program.
"There has always been a shortage of those workers here," Prud'homme said. "If you went to the top IT companies in Seattle or in the Silicon Valley, you would see they cannot get enough qualified Americans competent enough to do the high-end technical work they need done. There are always threats from the other side that they are taking jobs from Americans, but I don't generally think that is the case."
Many of the H-1B visas are granted to workers in fields that lack trained American workers, such as information technology and health care.
In Southern Nevada, the demand for H-1B workers is concentrated in the gaming technology area.
According to the website myvisajobs.com, the top 100 users of H-1B visas have requested only 737 H-1B visas for jobs Nevada. Vertisystem (61), International Gaming Technology (59) and Bally Gaming (43) have sought the most H-1B workers in Las Vegas. No numbers are available on the number of employees using H-1B visas.
Attempts to reach representatives of those companies were unsuccessful.
MGM Resorts International Operations employs 12 H-1B visa workers, according to myvisajobs.com.
Alessandra Jones is the immigration and compliance manager for MGM Resorts International. She has worked with MGM for more than three years and has been working with immigration and employment issues since 1999. She said the hospitality industry is not a big employer of H-1Bs.
"For a large organization, we have very few company-sponsored visa employees," Jones said. "We don't have many H-1Bs because they are not well-suited to the hospitality industry. They need to have at least a bachelor's degree, and a lot of our jobs do not require a bachelor's degree. We do have a couple in IT; we have a couple in analytical types of positions like database marketing, number analysis and data mining for marketing purposes. Those positions require a bachelor's degree with a heavy emphasis on math."
Jones added that many of MGM's H-1B visa hires are for positions that have been open for up to three years.
"A lot of the times, our H-1B visa employees are former students at UNLV. They are hired while students, and end up being well suited for permanent positions," she said.
Jones said MGM hires its H-1Bs directly. The prospective employees apply through MGM's careers website and go through the same process as other employees.
The H-1B visa process is set up to take care of American workers.
According to The American Immigration Council, employers must attest on a labor condition application certified by the Department of Labor, that employment of H-1Bs will not adversely affect the wages and working condition of similarly employed U.S. workers. Before filing the labor condition application, the employer must provide notice that an application is being filed to the appropriate bargaining representative, if any, or through electronic or physical postings for 10 days at the intended worksite.
This gives U.S. workers notice that the employer intends to hire an H-1B worker and serves as an additional measure to protect current employees.
The H-1B visa is for temporary, non-immigrant employment for highly educated foreign professionals in specialty occupations that require at least a bachelor's degree or equivalent.
The H-1B visa is initially for three years, but a foreign worker may be admitted for a maximum of six years under a H-1B visa, according to the American Immigration Council.
Since 1990, Congress has limited the number of H-1B visas to 65,000 a year, with 20,000 additional visas for foreign professionals who graduate with a master's or doctorate degree from a U.S. university.