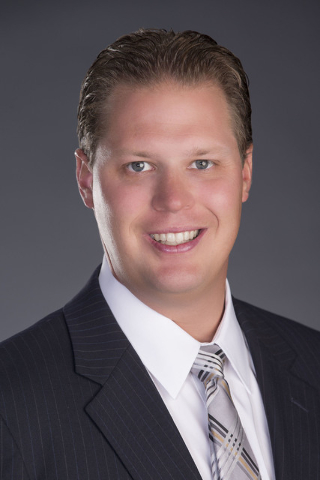 In Nevada, under the general rule, if you want electric service, there is only one utility provider for you. Electric utilities here enjoy a monopolistic service territory, where one electric company exclusively provides all of the electric service to all customers within a certificated service territory.
There are, however, exceptions to that rule.
NRS Chapter 704B generally authorizes qualified electric utility customers the ability to make an application with the Public Utilities Commission of Nevada to buy their energy from a third-party provider, instead of the local utility. The statute gives the commission authority in approving the application.
Historically, before 2015, the commission had approved three "exit" applications. Recently, however, four large Southern Nevada customers applied with the commission to "exit" the monopoly utility and procure their energy from a new provider of electric resources. Switch, Ltd., Wynn Resorts, Las Vegas Sands, and MGM Resorts International all filed "exit" applications with the commission in 2014 and 2015. The Switch application was the first to be heard by the commission. The Wynn, Sands, and MGM applications followed, and were all filed within days of each other.
The laws that allow a customer to "exit" were developed in 2001, during a time when California was experiencing what is now called the "California Energy Crisis." Nevada's utilities, as large importers of energy from California, were significantly impacted by the dramatic price fluctuations within that market. The primary purpose of the 2001 legislative initiative was to bring new energy resources into the state.
Since then, Nevada's utilities have invested billions in generation resources and related infrastructure, and now the state is rich in energy.
However, though the landscape has changed since 2001, this law continues to offer customers a choice. 704B gives customers the ability to choose to keep their arrangement with the local utility or go out on their own and procure their power from a new electric resource. Mostly because of declining wholesale energy prices, there is often an opportunity for potential savings. So, what once was a mechanism for a utility to reduce its load now provides an opportunity for customers to reduce their costs.
To be eligible to file an application to "exit" you must be an "eligible customer." Essentially, "eligible customers" are commercial or industrial customers — residential customers cannot apply — or government entities, with an annual average load of 1 megawatt or more. Using national averages, 1 megawatt can power approximately 800 homes, so eligibility really applies to the state's larger users.
Next, to "exit," the customer is required to pay an "impact fee." The "impact fee," which is sometimes referred to as an "exit fee," is designed to mitigate against reliability and/or rate impacts that other customers of the utility may realize as a result of the applicant's departure. The determination of the impact fee itself is the most contentious part of any exit application and was contested in all of four of the "exit" dockets noted above.
Finally, as the local utility still owns the wires, the customer must enter into a distribution-only arrangement with the utility so that the newly-acquired power resource can be delivered.
The applications for Wynn, Sands and MGM were all approved by the commission. Although Wynn filed a complaint seeking judicial review of the commission's action, Wynn has delivered certain compliance filings with the commission as late as May 18, and it appears, at least for now, that Wynn intends to pursue its exit. Similarly, MGM provided compliance filings in May, but it appears that Sands filed in early June.
Because wholesale pricing for energy is historically low and there is a liquid market for energy resources in Nevada, other eligible customers could explore the viability of directly-procured wholesale arrangements. Customers can go to the market and determine the "savings delta" that could be realized should that customer elect to exit.
The statute does not restrict any certain industry or commercial business type, making the opportunity available to most any large energy user, including data and technology centers, manufacturing facilities, mining operations, medical-marijuana cultivation facilities, health care facilities, and the like. If a customer has a 1 megawatt of average load, it would probably be eligible under the law. The opportunity is even available to municipalities and local governments that otherwise qualify.
It remains to be seen how many other businesses and organizations will use this 15-year-old law to capture currently low wholesale energy pricing, potentially reducing overall energy costs. But, we can probably expect that as prices continue to decline, it is more likely that others will consider whether to explore a similar "exit strategy."
Curt Ledford is a partner in the Las Vegas office of McDonald Carano, where he is a member of the energy and natural resources practice group. Ledford has more than 10 years of experience practicing primarily in utility, regulatory, administrative, cooperative and corporate law. Before joining McDonald Carano, he served as general counsel for Valley Electric Association.