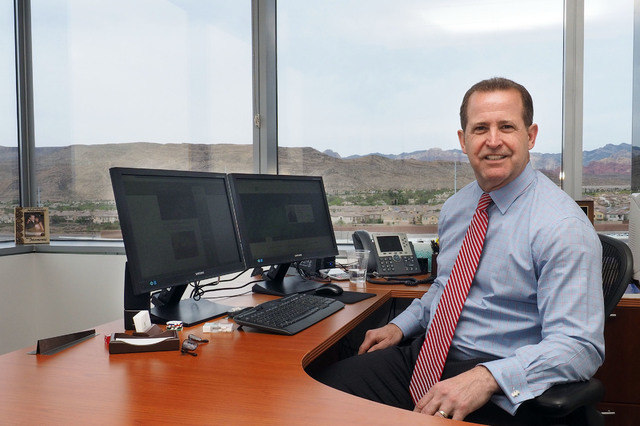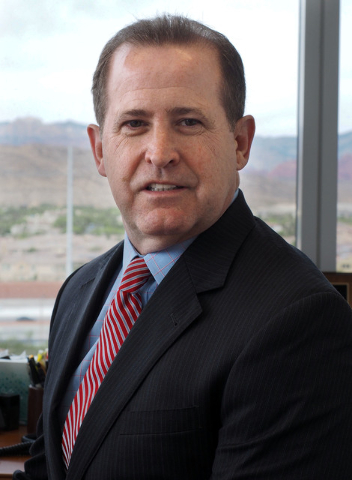 When it comes to the changing legal landscape concerning the use of drone technology, a month can seem like a year to those with a stake in the game. Yet finding a rational solution to the interplay of federal and state laws that govern everything from privacy to noise takes time.
That's the view of Mark J. Connot, who was recently named office managing partner at Fox Rothschild LLP's local office. He is one of the leading experts when it comes to local, state and federal laws concerning the use of drones.
"He's one of the good guys who knows what he's talking about when it comes to drone law," said Steve Hogan, a Tallahassee, Florida-based attorney who hosts the "Drone Law Today" podcast. Connot was a guest on the March 28 edition of the podcast. "Trust me, there are a lot of guys out there who don't know what they are talking about. … He knows as much as anybody, and there are lot of people who pretend to know what they are talking about."
Connot has a broad-based litigation practice in federal and state courts focusing on complex commercial litigation and business disputes, including shareholder-derivative actions, partnership and shareholder disputes and business torts, commercial transactions, complex real estate issues, banking and lender issues, and labor and employment. He has a lengthy background dealing with all manner of technological issues and has a keen interest in the evolving drone industry, according to his biography.
His strong business background comes from earning his master's degree in business administration from the University of South Dakota while earning his law degree at the same time.
"I always wanted to be a lawyer, but when I first attended law school I was not going to practice law," Connot said. "I was going to get my law degree but not take the bar. My plan was to get my MBA at the same time and then go into business. During law school, I became involved in a mock trial, and I really, really liked litigation and the rest is history. I got my law degree and MBA, and I've been able to utilize that a lot in the business/commercial litigation aspect. I think it helps just having an understanding of businesses, financial records, accounting issues and understanding those concepts and have that business background."
Connot's business and technology background helps him in dealing with all the issues involving drones, their use and the technology behind them.
One of the biggest issues concerning the use of drones is the Federal Aviation Association's rule concerning line-of-sight flying, which requires unmanned aircraft users to fly below 400 feet and remain clear of surrounding obstacles and keep the aircraft within a visual line of sight at all times.
Connot sees the FAA eventually changing those rules.
"They'll have to, but the point is at what point will they be able to do it?" he asked. "They've actually permitted it in a couple of limited circumstances through their Pathfinder Program so that the companies that are doing that can give feedback to the FAA on what they are going to do. You will not be able to have drone deliveries and some of the other things drones are capable of until they change the line-of-sight operation."
Drone deliveries are perhaps the biggest potential commercial use of unmanned aircrafts. Amazon hopes to use drones as a quick package delivery system. Domino's Pizza even has a pizza delivery drone.
Of course, for those dreams to become reality, there are numerous laws to overcome, not including the FAA's line-of-sight requirement.
"The privacy issue is a big concern, but there are already laws on the books in every state and a lot of that is based on common law that address privacy issues," Connot said. "There is no need to make drone-specific laws or regulations about those. You wouldn't want technology-specific laws as technology is always evolving.
"You set up parameters and guidelines of what it is and what is not invasion of privacy. You'll likely have dedicated height zones, likely under 500 or 400 feet where their operations will be occurring. They have the ability and it will only get better to do geofencing and other mechanisms to keep drones out of places where they shouldn't be."
Connot added that many detractors are concerned about their packages or pizzas being delivered to their next-door neighbor and flying over their backyards at 30 feet. He said the delivery drone would most likely come in between 200-400 feet until it arrives at its intended destination, then come down, make the delivery and take off.
"Most people's view of the world of drones is: A) I don't like them. They are going to invade my privacy. They will spy on me in my backyard, and B) When is Amazon and Domino's going to be able to deliver to me," Connot said.
"They are not recognizing all the multitude of applications out there, which is limited only by someone's imagination as to what drones are capable of. There are a multitude of applications out there and once the FAA finalizes the commercial regulations for commercial operations, that industry will explode. That is when the public perceptions will change when people realize this is how it will impact their lives."
Privacy laws may be the biggest obstacles as many states and municipalities each have their own set of laws concerning the use of drones, which of course can cause headaches for businesses hoping to use drones for deliveries.
Connot said one issue with all these laws is it could affect insurance coverage as many policies have an illegal act provision. If a drone takes off from Jurisdiction A and the operator is complying with everything it imposes. However, if it inadvertently flies into Jurisdiction B and violates a law or regulation in that jurisdiction and something untoward happens, the operator could lose insurance coverage and be subjected to further liability.
Connot said the U.S. Senate is considering a bill to expressly pre-empt a lot of those state laws. The concept that federal law pre-empts state law is rooted in Article VI, clause 2 of the U.S. Constitution.
"One section would establish federal pre-emption to state and local laws that regulate the design, manufacture, testing, licensing, registration, certification, operation or maintenance — the whole litany of things that would go into operation of anything in the airspace," Connot said. "It would allow state or local laws relating to nuisance, voyeurism, harassment reckless endangerment, death, personal injury, property damage or other illegal acts relating to drones.
"My perspective is that only in incredibly rare circumstances do you need targeted legislation for a particular group or industry," he added. "If there is a concern about privacy, then change privacy laws to apply to everyone. A law was proposed last year to impose that a registered sex offender could not possess a drone with video technology.
"I understand the concept and it's a great concept, but why are we limiting it to drones? Why don't you say they cannot have anything that is capable of recording or giving them a visual aid — binoculars, telescope or a telephoto lens on a camera?"