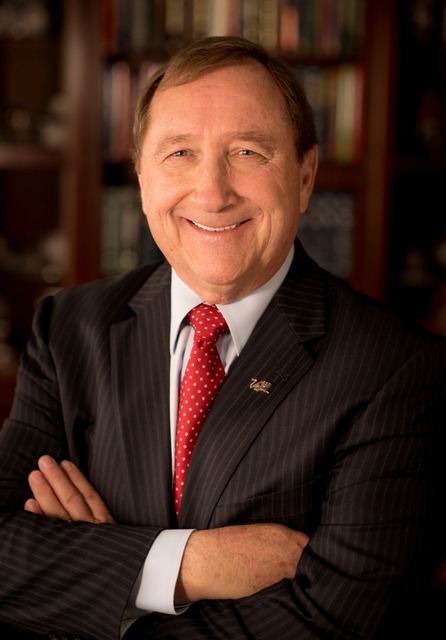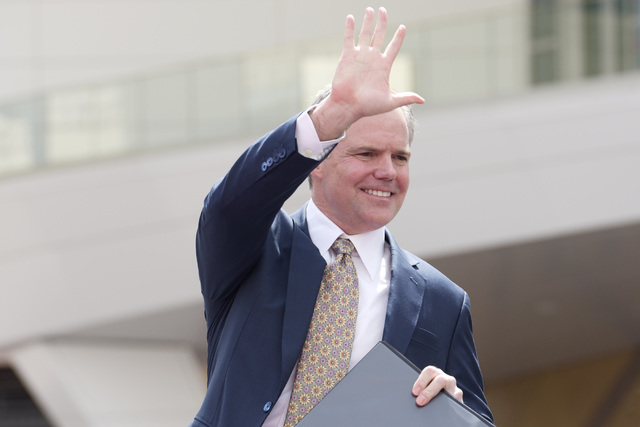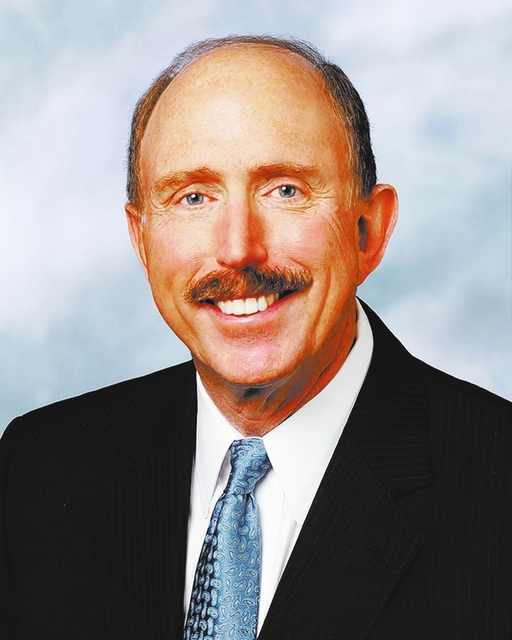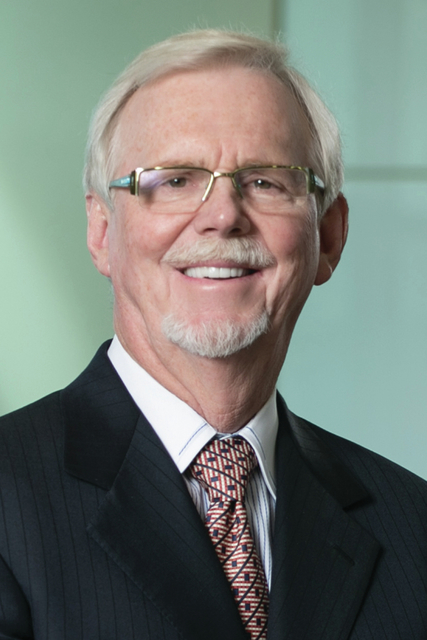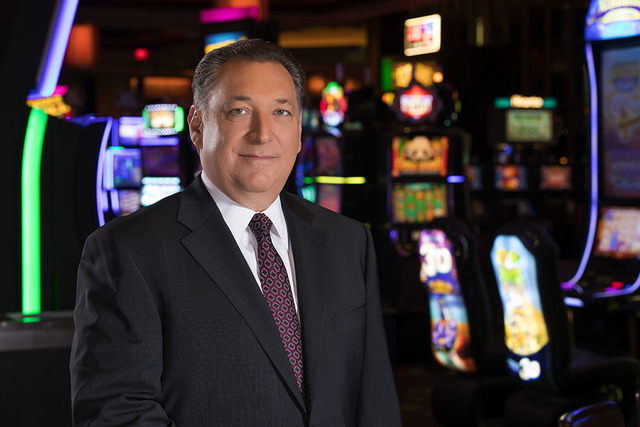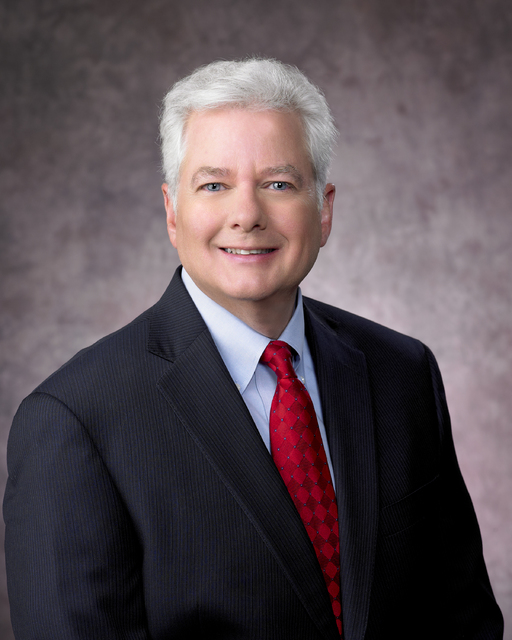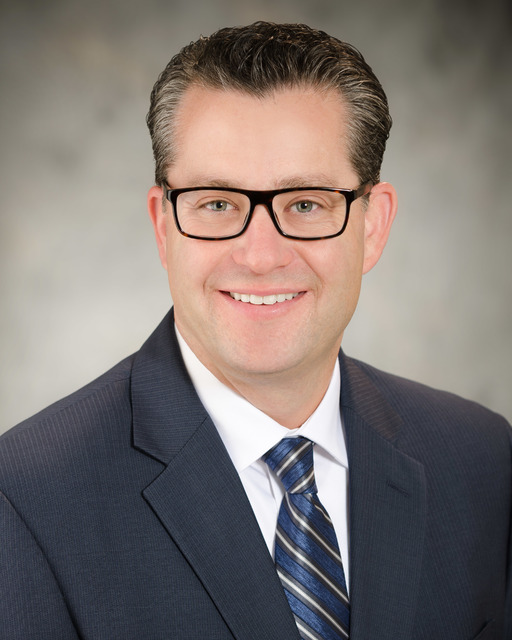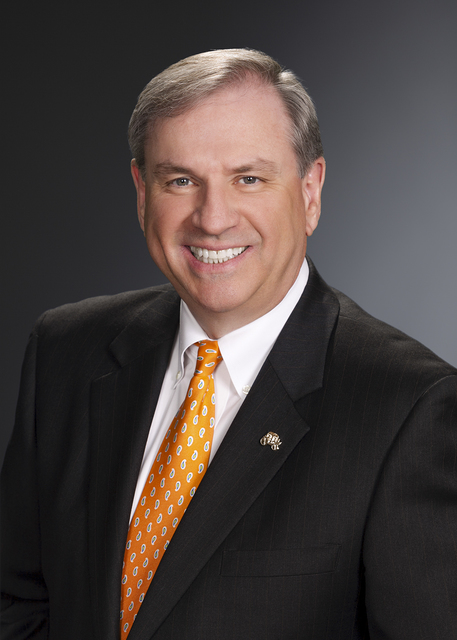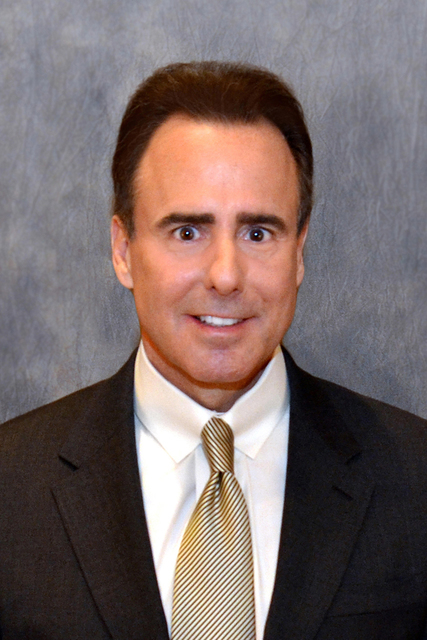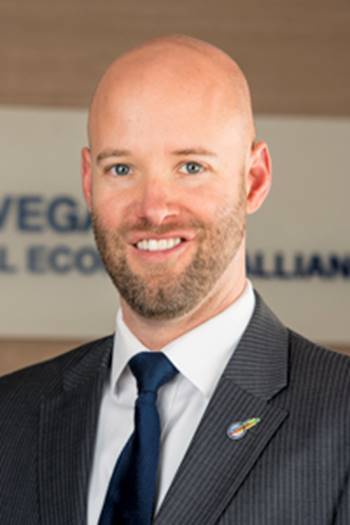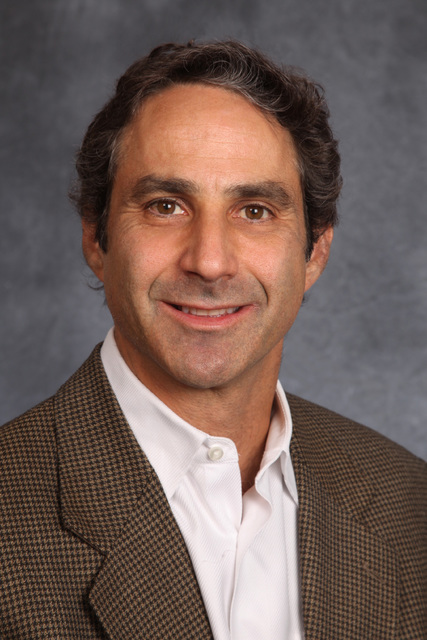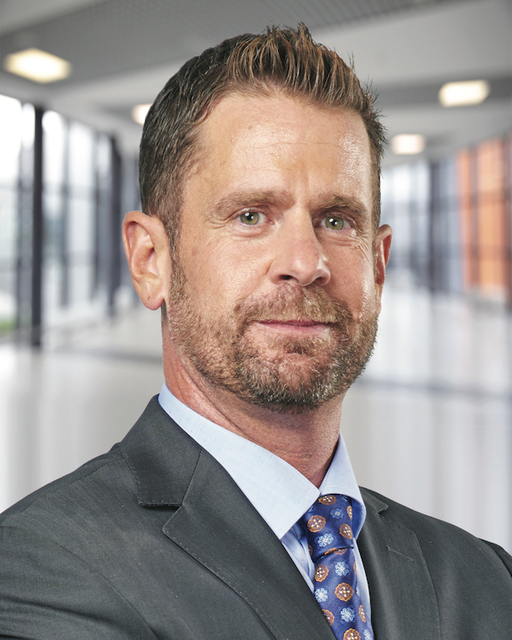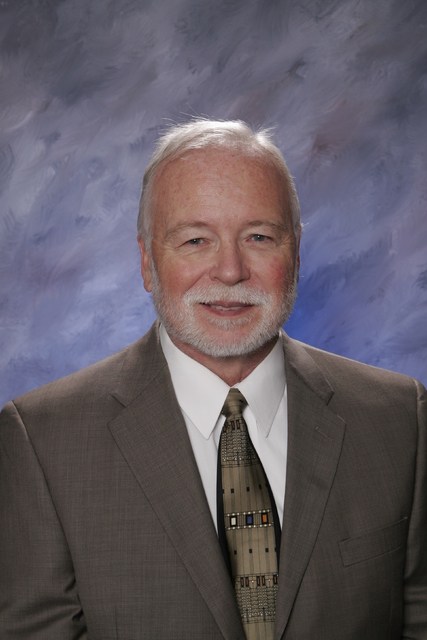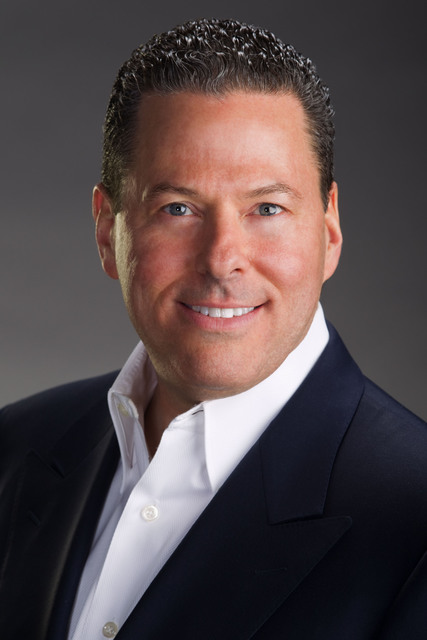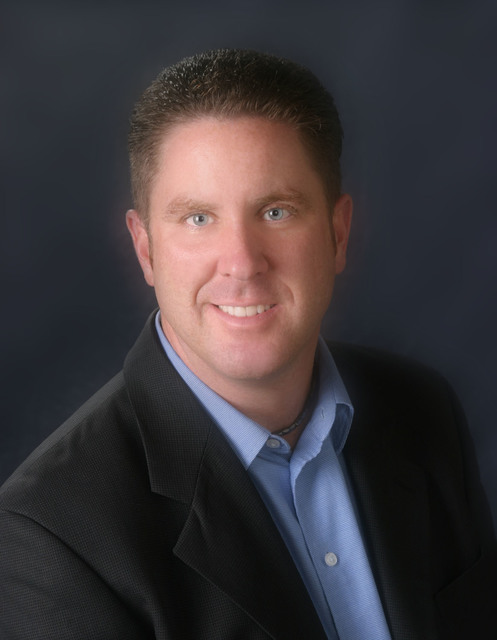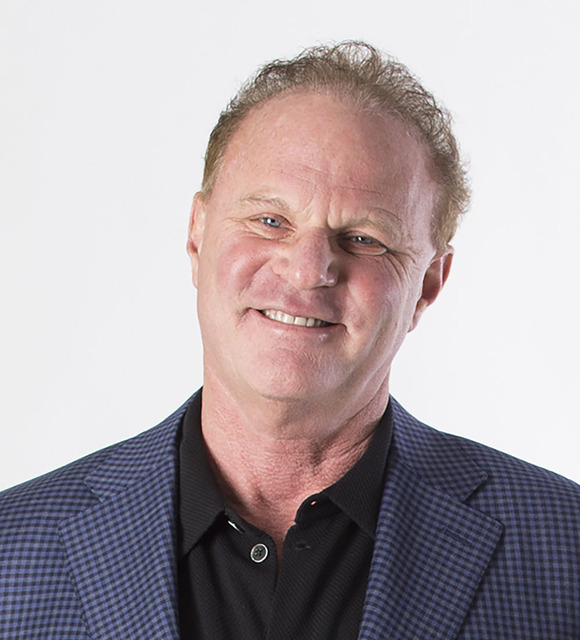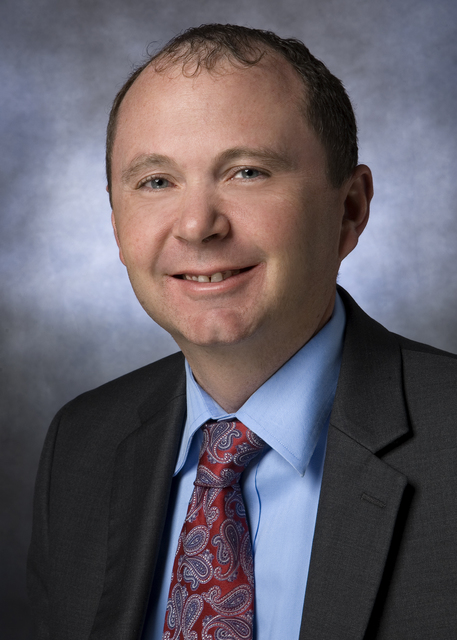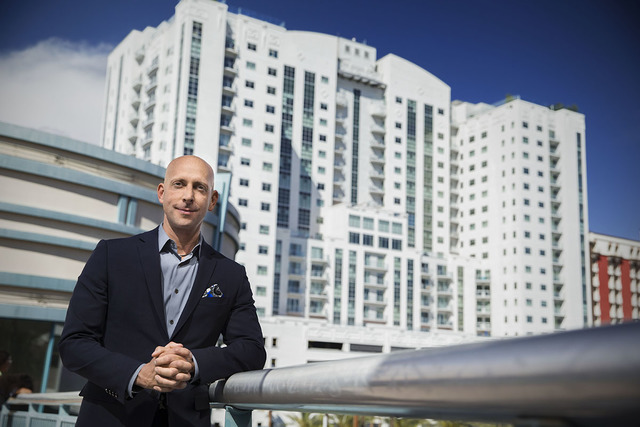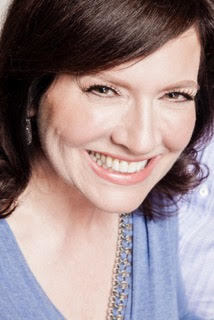 This year, the Las Vegas Business Press looks to the New Year by asking the valley's industry leaders to give us their take on 2017 and identifying its greatest challenges. We heard from experts in various fields — banking and finance, the legal community, gaming, communications, retail and real estate.
All are positive on the upcoming year and see a lot of growth potential and new projects. The most common challenges they saw for 2017 were: the local and national political climate, new home affordability, rising interest rates, changes in health care programs, workforce shortage, educational system and rising land and construction costs.
Let's start our Movers &Shakers 2017 Outlook Roundtable with a few thoughts by Jim Murren, chairman and CEO of MGM Resorts International.
2016 was an incredible year for MGM Resorts International thanks, in no small part, to the contributions of our 71,000 employees — 50,000 in Southern Nevada — and the support of the communities in which we operate. We opened our newest resort, MGM National Harbor, in Maryland less than two weeks ago. In Las Vegas, we opened The Park, T-Mobile Arena and Park Theater, and announced the rebrand of Monte Carlo to Park MGM. We added Borgata in New Jersey to our family of luxury destinations. We launched MGM Growth Properties as a premier real estate investment trust, and debuted new restaurants and attractions too numerous to mention. It was one of the most transformational years for our company. But I expect 2017 to be just as transformative, maybe more so.
In 2017, I think the gaming industry will continue to change and shift, as it has been doing over the past decade. Here at MGM, instead of offering the typical customer transaction, we will continue to design experiences that create lifetime memories for our guests. We'll offer world-class entertainment at our new venues, and highlight the finest culinary experiences in our restaurants; we will continue our journey to establish our reputation as the place for world-class entertainment and experiences.
MGM Resorts pioneered corporate responsibility as a moral and business imperative in our industry, and I expect us to continue leading through 2017 and beyond. Being responsible in what we do has become the anchor of our culture.
In 2017, we'll continue to work with our community partners to strengthen our communities and thereby strengthen the company, because when the communities around us are healthy and vibrant and economically stable, that's fundamentally good for our business. Healthy and vibrant communities allow us to grow and to provide more career opportunities for all of us. Galvanized by our commitment to operate with integrity and goodwill, we seek to be a catalyst for good.
— Jim Murren, Chairman and CEO of MGM Resorts International
Travel and tourism continued to improve in 2016, and we expect to break our visitation record once again. For the coming year, we are optimistic that we will continue to see the industry grow both nationally and here in Las Vegas. As an organization, the LVCVA will move forward with our Las Vegas Convention Center District project, including the expansion and renovation of the convention center. In our efforts to continue expanding international visitation, we look forward to continuing our partnership with McCarran International Airport to attract more new service from new markets in the coming year.
As the newly appointed chairman of the Department of Transportation's National Advisory Committee on Travel and Tourism Infrastructure, I am excited to bring a tourism perspective to the infrastructure needs in our country in the coming year as well.
As always, we are going to work closely with the U.S. Travel Association, other destinations and the federal government to advocate for policies that benefit the industry and address any policies that may cause harm.
We are excited about 2017, and we look forward to continuing to aggressively market Las Vegas as the greatest travel destination in the world.
— Rossi Ralenkotter, president/CEO of the Las Vegas Convention and Visitors Authority
As everyone knows, Las Vegas got hit the hardest during the Great Recession and we were the last to recover. I feel we're at the tail end of that financial crisis and very close to pre-recession levels.
Real estate both commercial and residential are coming back strong and interest rates still remain low; a great combination for steady growth. Las Vegas tourism is on the upbeat and we're seeing an increase in population growth and new construction.
There's a lot of optimism and excitement with the entrance of the new administration. I for one am forever hopeful. I am, however, concerned about the new trade deals on the horizon. There must be a delicate balance between getting our best deals and not alienating foreign countries. The Las Vegas economy for one is strongly dependent upon Asian tourism.
Also, a lot of the great buys we see in furniture are manufactured in China and I wouldn't want to see them go away.
— Larry Alterwitz, CEO Walker Furniture
The biggest challenge facing the local business community and the (Las Vegas) Chamber is the upcoming legislative session in Carson City.
Nevada's businesses have made great progress over the last several years recovering from the Great Recession, and we are once again creating good, sustainable jobs at a healthy pace.
Our objective at the chamber is to protect the business community from harmful legislation that would inhibit our ability to keep creating good jobs for Southern Nevada residents. We are in a good place as a state. Assuming lawmakers continue to adopt a pro-business approach in 2017, there is no reason our promising growth story will not continue.
— Bill Noonan, 2017 chairman of the Las Vegas Metro Chamber of Commerce and senior vice president of industry and governmental affairs at Boyd Gaming
My biggest concern is loss of funding for vital health and public health programs. Whether it might be de-authorizing the Affordable Care Act or the cancellation of public health programs (or redirection) such as family planning, tuberculosis, sexually transmitted diseases, HIV funds. There are significant challenges to us.
— Dr. Joseph P. Iser, chief health officer, Southern Nevada Health District
The last quarter of 2016 has been strong for our company and we have seen an increase in businesses looking for PR representation in 2017. I'm hopeful this is an indication of a strengthening local and national economy.
I see 2017 being a more competitive year for our travel and tourism industry, consumers wanting more authenticity and humanity from companies and businesses being smarter about their marketing efforts.
Southern Nevada's greatest challenges continues to be our quality of education, water situation, health care and attracting the right mix of companies to do business here.
There is a lot of uncertainty about what the future will bring with the new administration on the national level and as a business owner, the rising costs of employee health insurance, the overall cost of doing business in Nevada and finding high-quality employees is always a concern.
— Solveig Raftery, president and CEO, The Firm Public Relations &Marketing
As the leader of a technology company my eyes are particularly focused on the developments surrounding the Internet of Things and its world of connected devices. Today, the average home has about eight connected devices but that number is expected to jump to 50 devices in just five years. And because Cox is already in the home with our four core products, we're paying particular attention to the transition of our customers' homes to Smart Homes and how we can best meet those needs.
— Mike Bolognini, vice president and market leader, Cox Communications-Las Vegas
During the past 12 months the number of new home permits issued at local jurisdictions totaled approximately 8,500 units in the for-sale market, which represented a nearly 15 percent increase from the prior year. We are anticipating permitting activity to continue to rise as population and employment growth continue to trend in a positive direction. Affordability in the new-home sector remains a concern as the cost of land and overall development continues to rise. That said, another 8 percent to 10 percent gain in permitting volumes is expected in the new year.
— Brian Gordon, CPA, principal at Applied Analysis
The economic development industry had a record-setting year in 2016. In 2017, we expect steady growth supported by major projects around the Las Vegas Strip and accelerated investment in logistics, automated systems, manufacturing and technology companies. Improving our workforce and educational system continues to be our greatest challenge and opportunity. If we can continue to make significant progress in this area, I believe our economic development industry will continue to outpace almost all other Western metropolitan areas.
— Jonas Peterson president and CEO, Las Vegas Global Economic Alliance
The Nevada gaming industry has been slowly, but consistently, improving since the five- to six-year recession that hit, not only the Nevada gaming industry, but the gaming industry throughout the United States beginning in 2009. Around 2014, tourists started returning to Las Vegas and have continued to do so in numbers similar to those that existed prior to 2008. Unfortunately, the amount of money spent by those tourists, although increasing in the past few years, has not reached the level of 2007. Therefore, although the industry has recovered to a substantial extent, it has not fully recovered. 2017 most likely will continue the gradual improvement that the industry has seen over the past three years.
— Frank A. Schreck, Brownstein Hyatt Farber Schreck
The Las Vegas Valley's industrial market closed the third quarter of 2016 with an inventory of 112.3 million square feet. The sector's vacancy rate was 5.1 percent at the end of the third quarter. All the major market indicators point to an industrial market that will continue to prosper in 2017, While we've had concerns about a tightening market that could lead to space shortages, rising rents and land prices, the market has responded with 4.8 million square feet currently under construction and 7.4 million in the planning stages going into 2017 and beyond.
The Las Vegas Valley's multitenant, speculative office market comprised approximately 43.1 million of the third quarter of 2016, with a vacancy rate of approximately 20 percent. Going into 2017, there are about 260,000 square feet under construction and another 340,000 square feet in planning.
While there are pockets of well-performing projects in certain locations (e.g., the southwest valley), the local office market continues to struggle because of the overbuilding that occurred during the most recent boom and because the office-using job market is still trying to find its footing.
The Las Vegas Valley-anchored retail market (we do not track unanchored centers) contained 44.3 million square feet at the close of the third quarter. The market had a vacancy rate of 11.1 percent at the end of the third quarter.
Moving forward, there is 130,000 square feet in anchored centers being constructed with another 692,000 square feet of planned space. We anticipate the anchored market will see growth and more intense competition from online retailers, and we are concerned with the long-term performance of these centers as warehouses and fulfillment centers become the shopping centers of the future.
— John Restrepo, principal at RCG Economics
I think we'll continue to have good population growth, which is fueled by good job growth. I still see a lot of quality jobs coming to the Las Vegas community. This in turn drives strong population growth. And in Southern Nevada, we don't have to deal with weather issues that other major markets deal with … it's also a great place to retire and job growth fuels the economy. Everything I read is positive in terms of population and job growth.
In terms of concerns and challenges: No. 1 in my world is interest rates. When interest rates start to change and move up you will start to see different lending programs that focus on down payment and monthly payments. Those are the two things people worry about. What is my monthly payment going to be and what will my down payment be? Keep in mind there are restrictions now.
There are measures put in place to protect the system. But those programs not only are more effective to purchase a home as interest rates rise, they are also less expensive for the consumer.
They are even less expensive than a 30-year fixed rate mortgage. So the consumer is not only getting a more favorable rate because the programs are different, but it's less expensive. I think you'll see more of this and it will continue to fuel the real estate market.
Interest rates have risen between three-quarters percent and a full percent since the election. I've seen interest rates rise to that extent, but never so quickly. That was a drastic increase in a very short window. The rates are moving in the upward direction.
Overall, everything I'm reading shows a stronger economy and shows us moving in the right direction. This includes people having stable jobs. Their pay is moving up. It's never as fast as you want, but certainly moving in the right direction. People are making more money overall.
— Mark Stark, CEO, Berkshire Hathaway HomeServices Nevada Properties
Our company renovated nearly 5,000 Las Vegas hotel rooms in 2016, part of $1.3 billion invested since 2013 to enhance our hospitality assets and increase entertainment offerings.
In 2017, we will continue to deploy capital to upgrade another 5,700 rooms and further energize our resorts with new amenities.
These projects create significant financial returns but also greatly enhance the guest experience. We are also investing substantially in bringing new innovative technology and highly engaging gaming spaces to our properties.
— Mark Frissora, president and CEO, Caesars Entertainment
2017 will be a year of continued recovery and growth for Wells Fargo and the banking industry in Las Vegas. The biggest challenge will be the interest rate environment and finding qualified borrowers for our business and consumer loan products.
— Kirk V. Clausen, president, Wells Fargo Nevada Region
We are excited to begin 2017 after taking some very significant steps in our business in the previous year. Not only did we complete two major acquisitions and add three more properties to our portfolio in Southern Nevada, but we also undertook an ambitious campaign to elevate amenities at our properties across the valley. We are looking forward to continuing to provide award-winning experiences at all of our properties in Southern Nevada, as well as enhance and refine our operations to meet and exceed our customers' demands. The biggest challenge we face in the year ahead will be continuing to anticipate our customers' needs and expectations, but with a track record of more than 40 years of success, we're excited to approach this challenge head-on with focus and intensity.
— Keith Smith, president and CEO of Boyd Gaming
Some of the big changes and challenges I see for 2017 are the professional sports teams coming to Las Vegas. With these changes comes the influx of jobs but a lot of other challenges, such as infrastructure concerns and costs.
— Jennifer Braster, managing partner of Maupin Naylor Braster
The sustained trend of lower vacancy rates, higher rental rates and prudent use of acquisition/refinance leverage has created a strong foundation to the fundamentals of the Las Vegas commercial real estate market. In 2017 we will monitor how these fundamentals will respond to the increasingly higher interest rate environment. We expect this change to exert upward pressure on cap rates and increase the number of loan defaults as refinancing will be more challenging. We see another strong year of transaction volume in the market with the multifamily and industrial markets continuing to lead the way followed by well-located retail centers.
— Roy Fritz, senior vice president, investment services group, Sun Commercial Real Estate
In the foreseeable future and the upcoming year Las Vegas should see positive growth for the commercial real estate industry, mainly in retail and industrial developments. The office market will not see much speculative development other than build-to-suits. Net absorption should remain positive among all sectors of commercial real estate over the coming year. This is certainly not without challenges facing the industry. A few (will be) the increasing price of land and construction costs.
Another challenge, legislatively, is the focus on raising commercial property taxes and removal of the secondary cap to a minimum floor that potentially is not sustainable. Another big challenge and concern in 2017 for the commercial real estate industry will be maintaining an adequate supply of developable commercial land. The Bureau of Land Management issued a resource management plan that will severely restrict large parcels of developable commercial land. NAIOP commissioned a study by the Theodore Roosevelt Institute under the direction of Dr. Alan Schlottmann to analyze potential land constraints and the effects on economic growth and development. It concluded the proposed BLM resource management plan, if approved as proposed, will create a shortage of developable land that will negatively impact the Southern Nevada economy for many years to come.
All these challenges mentioned have greater impact extending to more than just the commercial real estate industry. Increasing commercial real estate costs decreases Southern Nevada's competitiveness when trying to attract companies to locate here over other markets. It is very important we continue to make Southern Nevada attractive to do business; this is a key component in providing economic diversification, employment opportunities with higher wages and incomes, all to improve the quality of life for Southern Nevada residents.
— Jay Heller, principal, Heller Cos., 2017 NAIOP Southern Nevada president
I expect the legal market to continue being competitive in 2017. Every year, I see more attorneys enter our market and strive to seize their part of the market share. Competition is good and it results in more choices for those in need of an attorney. It also compels all attorneys to strive to provide exceptional representation and customer service. For those who don't, they will have a hard time growing their firm and being successful.
As for De Castroverde Law Group's biggest challenge in 2017, I believe it is our continued attempt to surround ourselves with top-tier attorneys and legal assistants who speak Spanish. The Hispanic population in Nevada and throughout the country continues to grow at a rapid pace.
To serve that growing community, we need to continue to find exceptional employees who speak fluent Spanish.
Thus far, we have been extremely lucky finding the best of the best — which is absolutely a big part of what has made our growth possible. However as we continue to grow, it is becoming a challenge to keep our same high standards when bringing in new team members.
— Alex De Castroverde, managing partner of De Castroverde Law Group
Next year will be another exciting year for health care in Southern Nevada as UNLV takes in its first class of medical students and medical facilities throughout the valley are expanding their practice and scope to provided high-quality health care.
One of the biggest challenges that the health care community continues to face is receiving adequate payment (reimbursement) for services. This important issue affects all who live and do business in our state as we struggle to continue to attract new physicians while retaining the quality physicians that currently serve our community.
Las Vegas HEALS will continue to lead the payment conversation in 2017 to improve reimbursement rates for physicians and health care access for all Nevadans.
— Douglas T. Geinzer, CEO, Las Vegas HEALS
Overall, I am feeling optimistic about 2017. We see continuing improvements within our small business client base and in the Las Vegas economy for the coming year. How higher interest rates will impact the local housing market and businesses' borrowing costs is something we are keeping a close eye on. While this may create some headwinds, the continued diversification of our economy and strength of the metrics on the Strip corridor should allow the positive economic momentum we've been experiencing to continue.
— Terry Shirey, president and chief operating officer, Nevada State Bank
I see the rise of interest rates as the biggest challenge to the residential real estate industry in 2017. For the past decade we had historically and somewhat artificially low mortgage interest rates. Homebuyers were spoiled with rates below 4 percent. While in some markets around the country, the higher interest rates may have an initial impact on sales prices and sales absorption, Las Vegas should be immune to this — particularly the Las Vegas condo market.
The No. 1 catalyst for home buying has always been job growth. The United States is enjoying the lowest unemployment in almost a decade. Las Vegas continues to add more jobs.
— Uri Vaknin, partner, KRE Capital LLC; CEO, DK Las Vegas