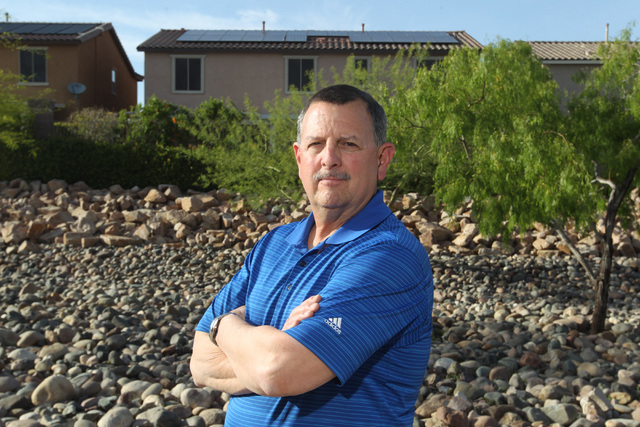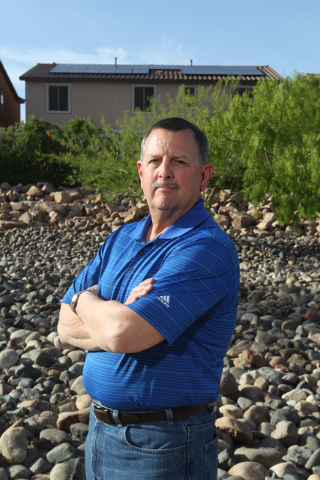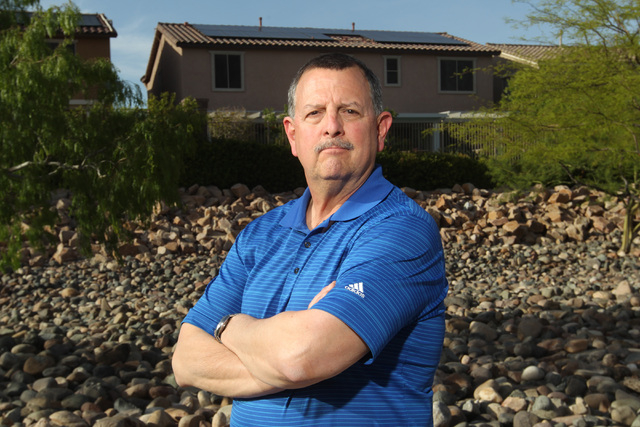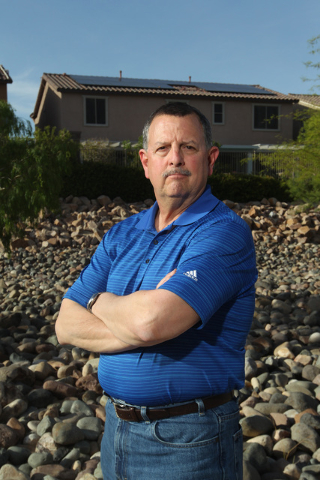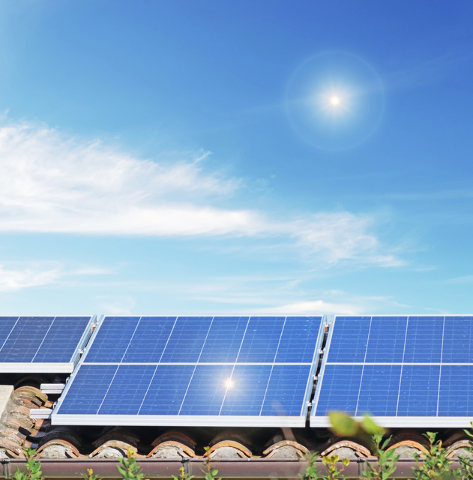 Two years ago, Steve and Debbie Luce decided that they had to do something about their increasing energy bill.
They took the usual first steps by replacing their incandescent light bulbs with compact fluorescent and LED bulbs and changing out the pool pump to a more efficient variable speed model. These changes shaved a few dollars off their monthly bill, but the big change came in September 2013 when they installed a photovoltaic solar system on their roof.
The savings were large and immediate. But the Luces may be among the last to enjoy the benefits of rooftop solar if the state Legislature doesn't lift a limit on the number of customers who can sell excess power back to the grid.
Solar panels only generate electricity during daylight hours. However, the Luces, like the majority of people, are at work or school during those daylight hours and therefore the power generated is sold to the electrical grid in the form of credits on their power bill under a program called "Net Metering."
Between September 2013 and June 2014, the Luces solar system generated more energy than they used. However, during the summer months, the solar system could not keep up with the homes energy demand because of the extended use of the air conditioning system, and the Net Metering credits that were built up during the winter were used to offset those monthly power bills.
At the end of the first year, the Luces discovered that their average power bill went from $250 per month down to $2.33 per month. The solar system they had chosen produced 98 percent of their annual power usage, and the payback on the $20,000 investment, at current power rates, would be less than seven years.
But there is a dark cloud building over Nevada that may block the sun from shining on future residential solar installations.
NV Energy has a 3 percent cap on the number of homes that can participate in the Net Metering program in Nevada. That cap is calculated using a formula that divides the cumulative installed capacity of all residential solar systems by NV Energy's highest peak load for their total system. Projections by NV Energy are that the cap will be reached in the first quarter of 2016, after which no additional homes will be able to participate.
That is not good news for residents like the Luces who want to cut their energy bill. "Net metering is what made our decision viable; without it, the system simply does not pay off," Steve Luce said.
NV Energy has more than 3,300 systems enrolled in its Net Metering program with a total of more than 60 megawatts of residential and commercial installed capacity, most of which came from distributed photovoltaics. Many states such as Arizona and Colorado have eliminated the Net Metering cap, and California is considering legislation to increase its cap.
Meanwhile, as the Nevada desert begins to heat up under the glow of the spring sun, so too is the battle between NV Energy and the solar community.
Two advocacy groups, The Alliance for Solar Choice (TASC), funded by the largest rooftop solar installation companies in the nation, and Tell Utilities Solar won't be Killed (TUSK), founded by retired Congressman Barry Goldwater Jr., are working to increase solar energy installations across the country. Together they have been lobbying Gov. Brian Sandoval and the Legislature to increase the Nevada cap to 10 percent, a first step in their fight. At one point, the groups had the support of Sen. Patricia Farley, R-Las Vegas, who introduced Senate Bill 374, which included language that would have raised the current 3 percent cap to 10 percent. But she confirmed on April 15 that she had removed the cap language from her bill, sparking speculation that Sandoval had influenced the removal.
That speculation is not without cause. Sandoval was at one time the attorney for the advocacy group Utility Shareholders of Nevada, viewed by some as a proxy for the management of NV Energy. In that capacity, he joined a lawsuit challenging the Public Utilities Commission's decision to block a $110 million rate hike proposed by NV Energy.
Trying to determine Sandoval's position and involvement is The Energy &Policy Institute, a Washington D.C.-based think tank, which submitted a public records request April 16 asking for correspondence regarding solar energy by Sandoval, NV Energy, the lobbying firm R&R Partners and Edison Electric Institute, the utility industry's trade association.
"The concern is that Sandoval's campaign adviser and utility industry lobbyist Pete Ernaut is influencing the governor regarding solar energy policy in Nevada," said Gabe Elsner, executive director of Energy &Policy Institute. "The public has a right to know if Governor Sandoval is meeting with utility staff, consultants, or lobbyists as these special interests attempt to limit the growth of their competitors in the electricity market."
In addition to having clients in the utility industry and being a campaign adviser for Sandoval, R&R Partners' Ernaut is a friend of the governor's. The pair became friends in college and were in the Legislature together before Ernaut served as his campaign director when Sandoval ran for attorney general and then as an adviser in Sandoval's gubernatorial campaign.
Through all of this, Sandoval has stated that he is neutral on the issue and on April 16 met with the CEO of Solar City to discuss the issue. While details of the discussion have not been disclosed, a representative of Solar City said that the meeting was positive. If the two sides can come to an agreement, it is possible that new language can be added to Farley's bill, and it could be brought to a vote on the Senate floor.
Senate Majority Leader Michael Roberson, R-Henderson, has said: "The most effective way to produce an agreement on net metering is get all stakeholders in the same room." He has indicated a compromise plan could be handled as as an emergency measure, bypassing legislative protocol.
Berkshire Hathaway Energy, the holding company owned by famed investor Warren Buffett, recently purchased NV Energy. The company would like to see the cap remain and is asking for additional fixed charges to the bills of customers getting credited for their solar power.
NV Energy CEO Michael Yackira previously commented that, "Photovoltaics (PV), gets a 'free ride' through Net Metering policies that don't charge solar customers for using the grid as a backup." Solar advocates dispute those claims, saying solar provides a net benefit to the grid by reducing the need to invest in expensive peaking plants.
At the heart of the issue is the large fortune that power companies have spent pioneering the power plants and utility line infrastructure to bring reliable electric service to each door. In addition, they must continue spending money on new technology and continued maintenance of the system.
In Nevada, from 2006 to 2011, NV Energy spent $4.3 billion to build, expand or buy eight power plants, more than doubling its generating capacity to 5,862 megawatts. The idea was for the company to own most of its power production so it wouldn't be vulnerable to unpredictable wholesale power prices. In 2014, NV Energy also started the process of decommissioning its only coal-fired power plant, eliminating 1.5 million tons of carbon emissions per year. But this investment has also meant incremental rate increases on the monthly bill. And the demand for more energy has been increasing exponentially.
In 2013, SolarCity, one of the largest installers of residential solar panels in the country, moved into offices in Henderson and Town Square on Las Vegas Boulevard. Today the company employs more than 1,000 employees in its nationwide call center and installation office. In March, SolarCity announced the opening of its second installation office in North Las Vegas. According to Nathan Jarrell, regional vice president of operations, "SolarCity is installing between 12 and 20 solar systems per day in Southern Nevada. The average system is 7.5 kilowatts in size and provides between 60 percent and 80 percent of the average household power." SolarCity also has $750 million in backing from Google to finance its residential program with a zero dollar down lease back option that makes going green affordable.
According to a National Solar Jobs Census 2014 report, released by The Solar Foundation in February, "Nevada's solar industry employed 5,900 Nevadans in 2014 and added 3,500 solar jobs over the previous year. Nevada's 146 percent solar industry employment growth allowed it to rise back to seventh in the rankings of the highest number of solar jobs by state— and #1 in solar jobs per capita. Solar employment in Nevada grew more than 53 times faster than the state's average employment growth rate of 2.7 percent in the same period."
During a visit to Utah's Hill Air Force Base on April 3, President Barack Obama announced the expansion of a previous Solar Workforce Training Program that would increase the number of workers from 50,000 to 75,000 by the year 2020.
The new goal is part of the U.S. Department of Energy's SunShot Initiative, which helps fund research, manufacturing and market creation. The SunShot Initiative's Solar Instructor Training Network works with 400 community colleges across the country for training and claims to have certified 1,000 solar instructors and nearly 30,000 students in the past five years.
On April 9, Sunrun, the largest residential solar company in the United States, announced the expansion of its Las Vegas office and warehouse, which opened in 2014, expecting to add more than 45 new jobs this spring, nearly doubling the company's local workforce.
Without a change in the Net Metering cap in Nevada, all of those local job opportunities would evaporate like water on a hot summer day. And while the Luces and other residents currently enrolled in the Net Metering are grandfathered into the program, they may face an increase in other fees owed if NV Energy has its way.
As for future solar installations, without Net Metering, residents will be not be able to take full advantage of the daytime energy savings offered through solar and find that being green does not pencil out.