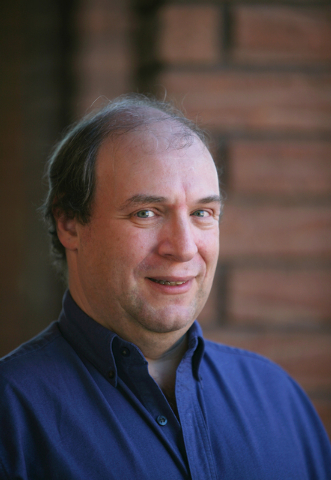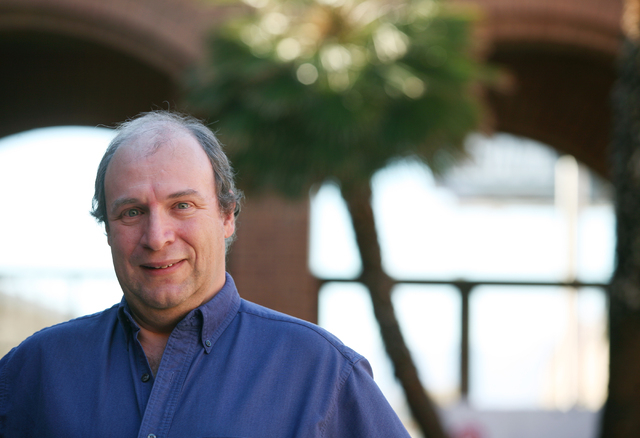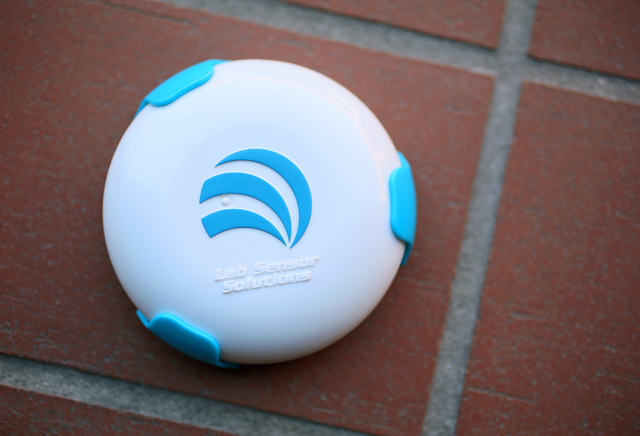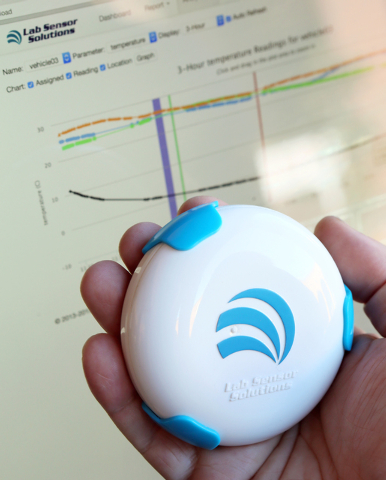 Las Vegas is putting its mark on technology that could shave millions in healthcare costs by monitoring the condition of specimens in transit to a lab.
Marvin Raab, a journalism major who found his way into the technology field, is the Las Vegas-based IT manager and one of the founders of Lab Sensor Solutions.
"In a very special way, LSS represents a natural next step in the 'Internet of Things,' the use of mobile Internet technology located within products and items," says Raab. "As the Internet of Things develops, it becomes increasingly possible to track items which need to be monitored to ensure safety and advance the course of human development."
Lab Sensor Solutions was founded in 2013 and is focusing on real-time mobile tracking for the healthcare cold chain logistics market. The T-Tracks monitor, which fits in the palm of the hand, allows the tracking of location and temperature in real time and maintains maximal efficiency without a connection to the hospital or laboratory infrastructure.
It allows clinical laboratories to monitor the temperature conditions of their clinical samples while being stored at the main laboratory, collection sites and while in transit between the collection site and the main laboratory. T-Tracks warns laboratory management and carriers when the containers deviate from a specified temperature profile.
"Lab Sensor Solutions' products will save the medical industry millions of dollars," Raab says, by avoiding misplaced medical samples en route to laboratories and ensuring those samples remain at safe temperatures during transport.
The majority of transported blood, urine and tissue samples are carried in temperature-regulated totes that contain either ice or dry ice. While totes for transporting clinical samples vary widely in shape and composition, the most common types are similar to picnic coolers. These coolers or totes are typically carried in a car or van from remote sites where samples have been collected to the laboratory for processing.
The Lab Sensor system is made up of a sensor-enabled tote, a mobile device (like a cell phone) with the Lab Sensor Solutions' mobile application and a Cloud-based Analytics Engine. It also provides a detailed log showing whether proper conditions have been maintained for each collected sample fulfilling regulatory and compliance requirements.
"Regulators are requiring more information for audits," said Geoff Zawolkaw, chief executive officer of Lab Sensor Solutions. "Errors cost laboratories money, so they are motivated to find efficient solutions."
The Silicon Valley-based company introduced T-Track to the market in 2014 and has been adding clients across the West Coast ever since. Among those on the client list are a premier hospital on the San Francisco Peninsula, a top Northern California HMO laboratory and an esoteric laboratory based in Salt Lake City.
"We are just now about to enter the Nevada market," says Zawolkaw. "The Las Vegas market looks very promising, and we will be conducting thorough outreach in 2015."
In two years, Lab Sensor Solutions has gone from a motivated startup company to being on the forefront of a true technology breakthrough in the medical specimen transportation industry. The senior management team says this is because their camaraderie goes past the board room.
"All of us have previously worked together for other companies and not only do we work well together, but we are also friends, which led to building our productive and cohesive team," says Raab. "Working on exciting technology with a great bunch of professionals is very inspiring."
The group of senior management has worked for years to harness the capabilities of the 'Internet of Things' to help hospital laboratories and save lives. With the Lab Sensor system and T–Tracks completely rolled out in 2015, the addition of more laboratories is the top priority, along with lowering error and loss rates in order to provide better medical care.
The Affordable Care Act has led to increased access to the healthcare system, meaning hundreds of thousands of more medical specimens that need transportation. That is coupled with the still-exploding demand for medical testing from the baby-boomer generation, which has a medical specimen test rate four times as high as the general population. The projected growth of their need for these tests is between 7 and 9 percent on an annual basis.
"Labs cannot keep up with the pace of these demographic changes unless there is more innovation," said Zawolkaw. "We are very excited that we are seeing a lot of good response from laboratories who have never had a proven automated system to measure temperature during transportation. Our timing is just right because there is a real need for our solution."
Back in Las Vegas, Rabb is excited at the anticipation that his own technology could be adopted and used in his own backyard by the end of 2015.
"It is great that I can enjoy life by living in Las Vegas, while utilizing my professional skills to work on a project that may one day change society for the better," says Raab. "We will continue innovating in order to reduce errors through automation of manual processes. Of course, we will also continue to keep abreast of new and evolving technology to see how it can be used to better our own products. In achieving these goals, we will continually work on nurturing a cohesive corporate culture for the greater good of society."