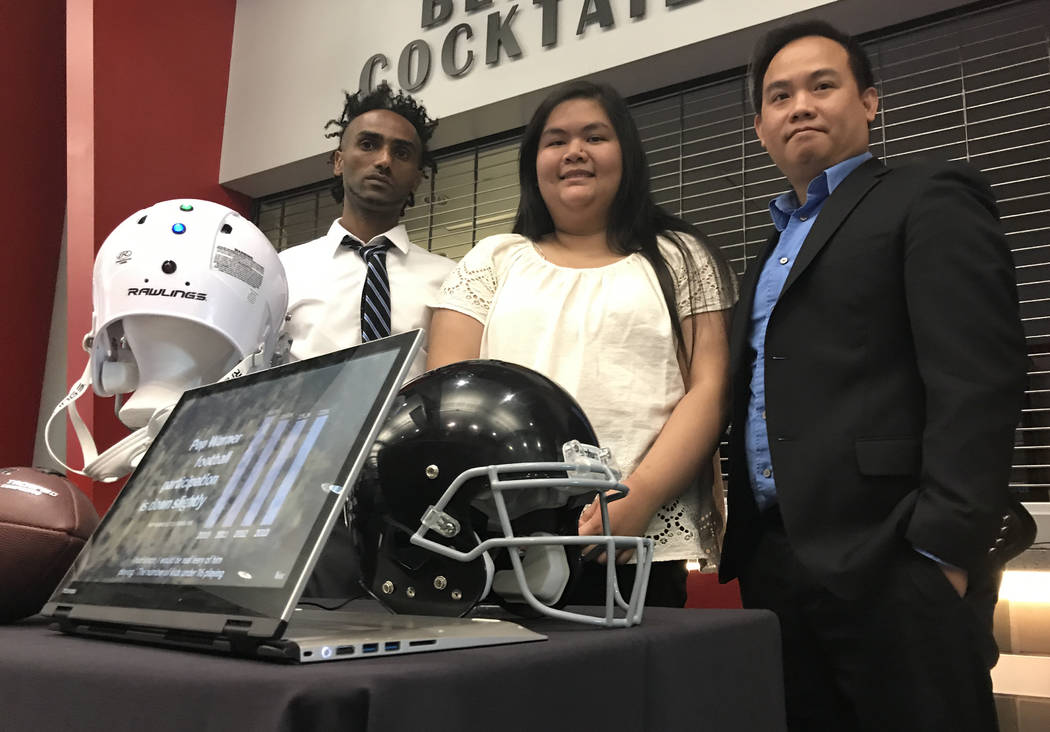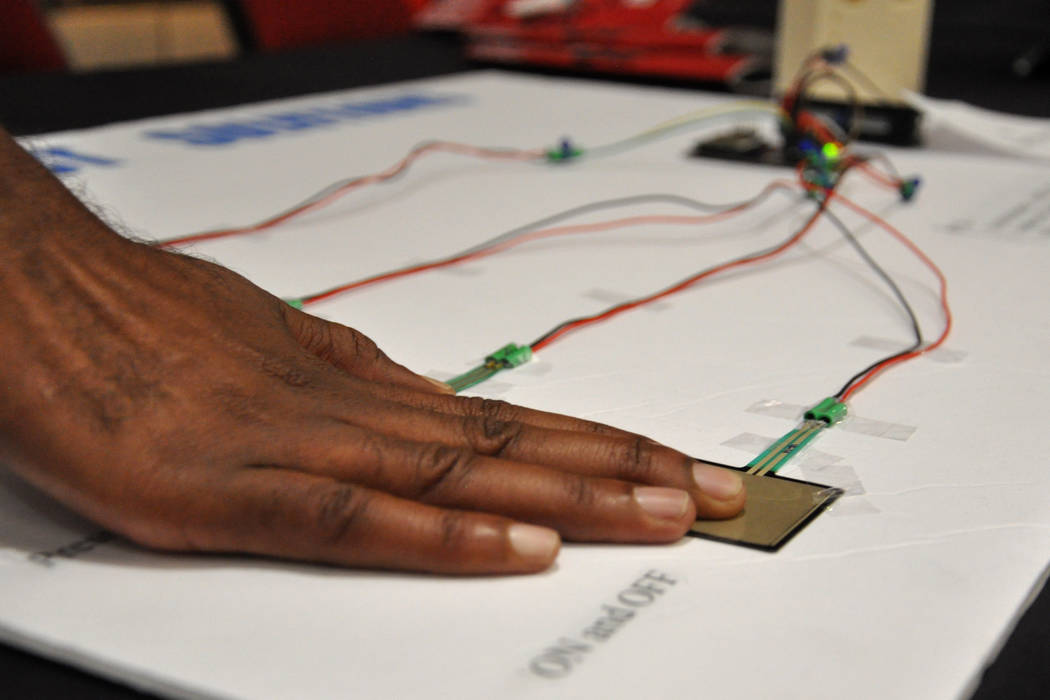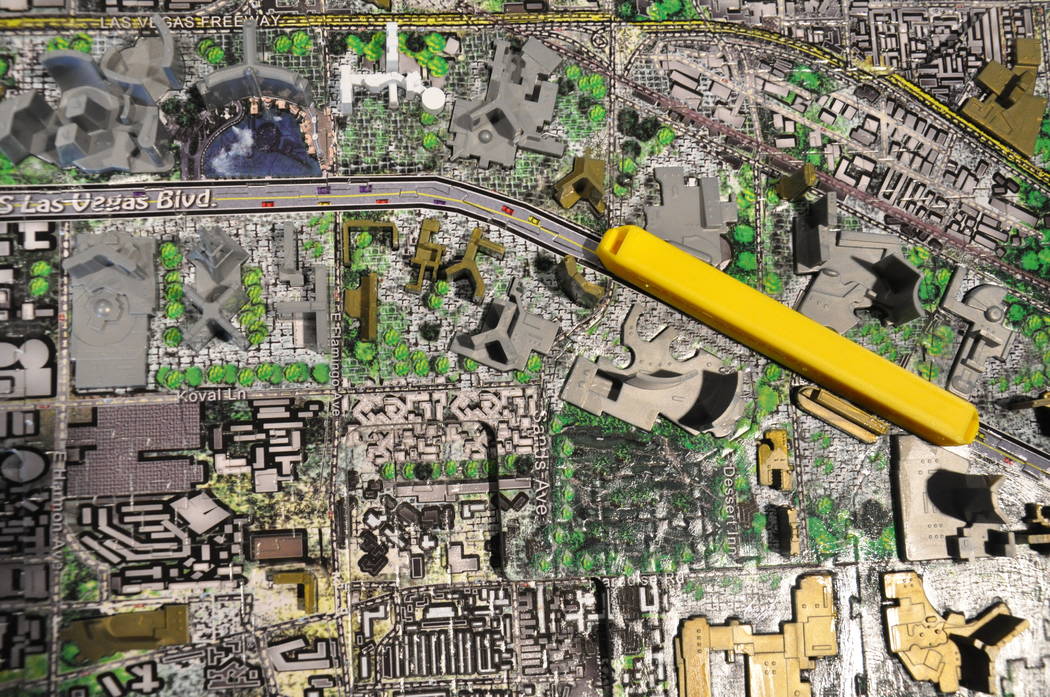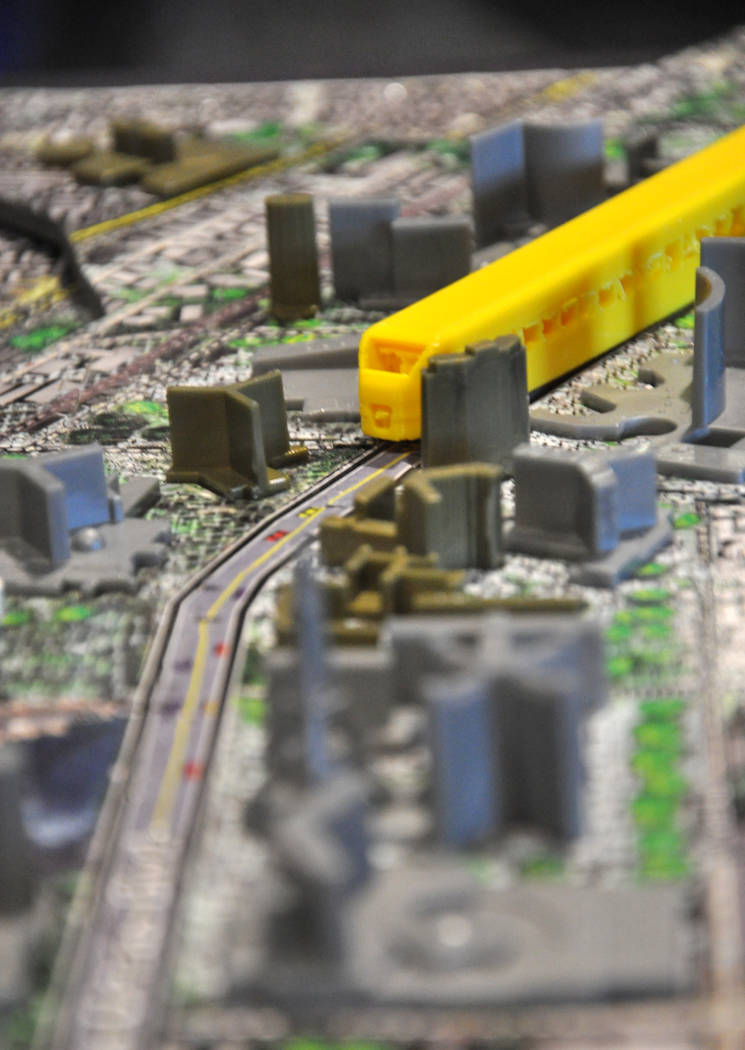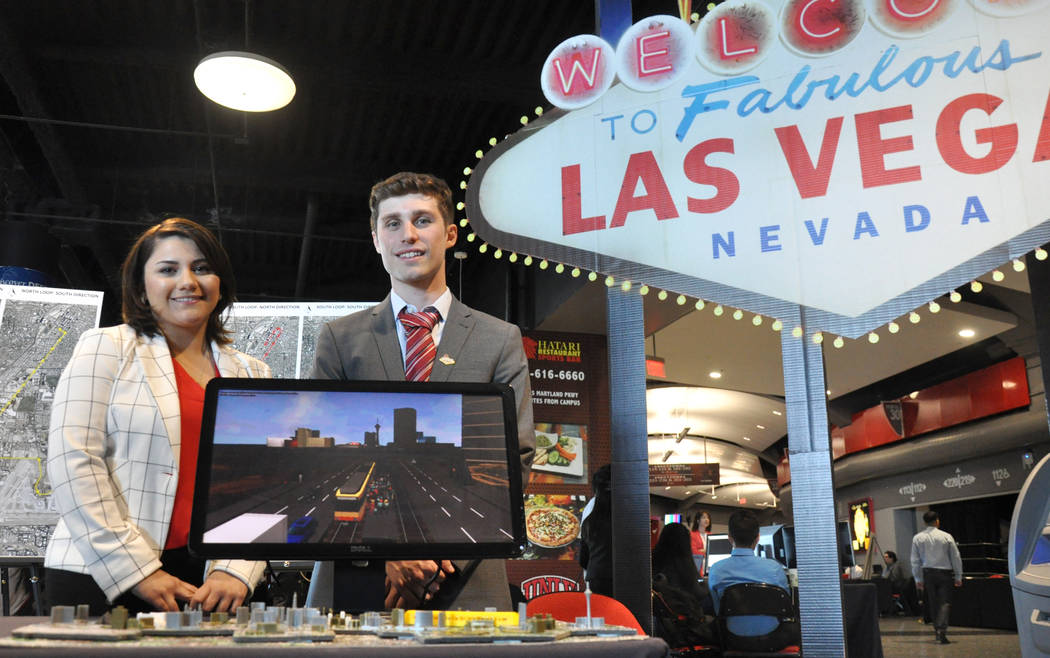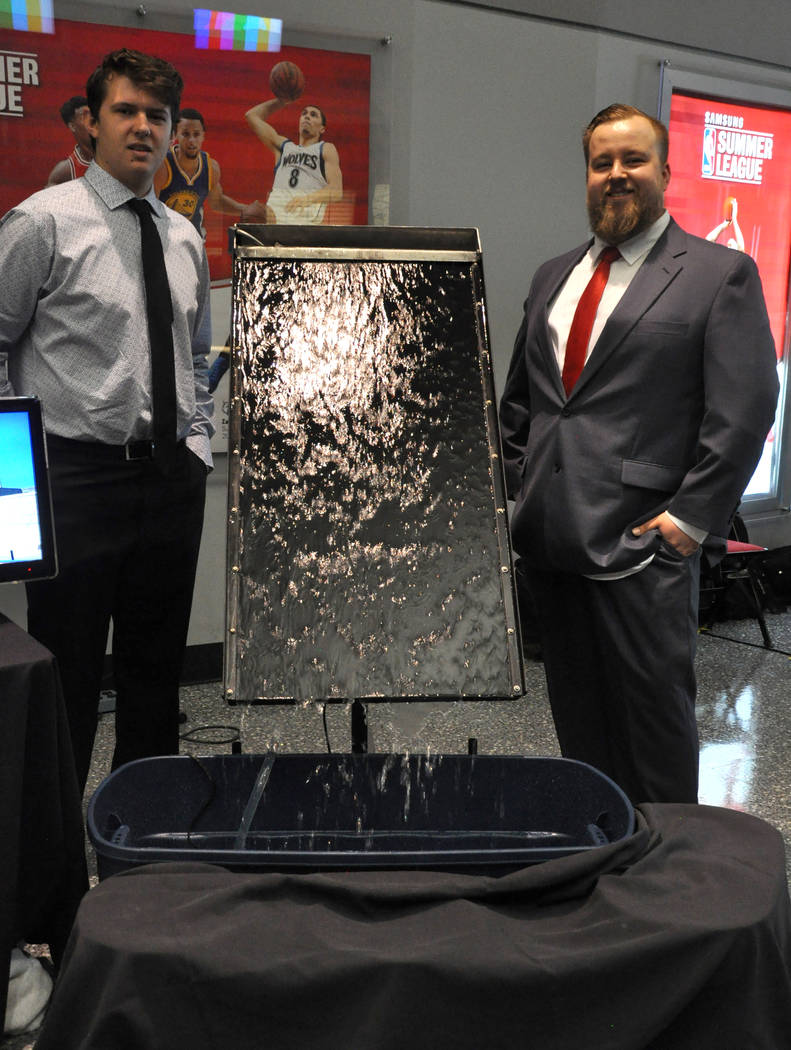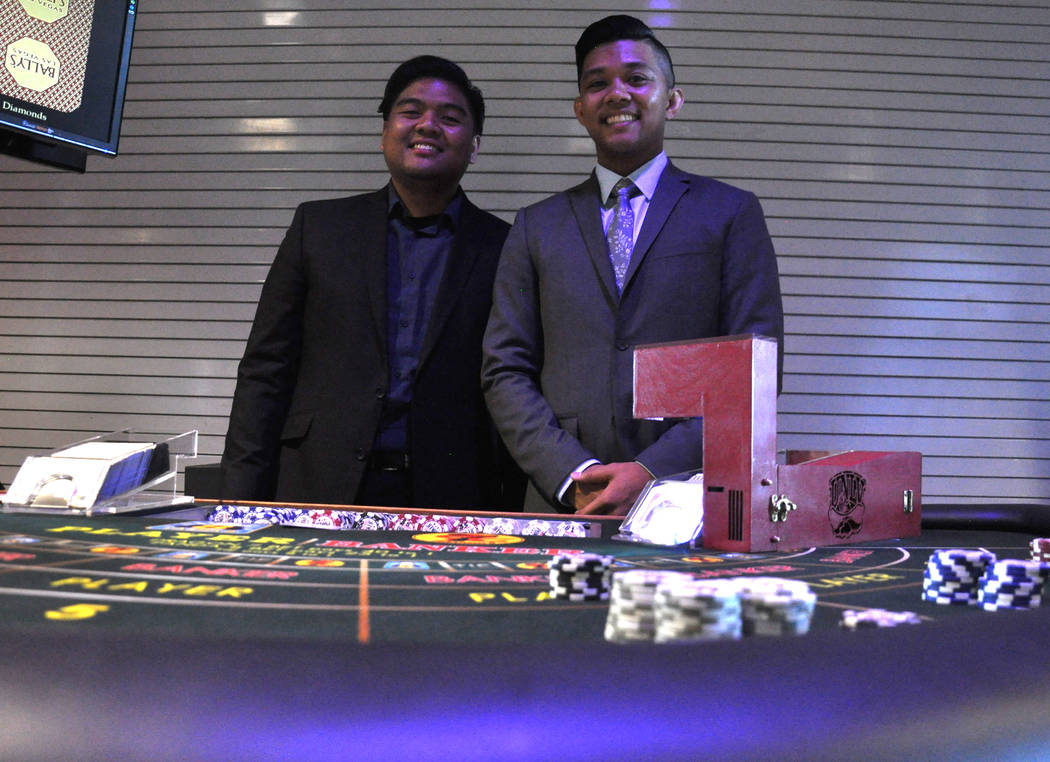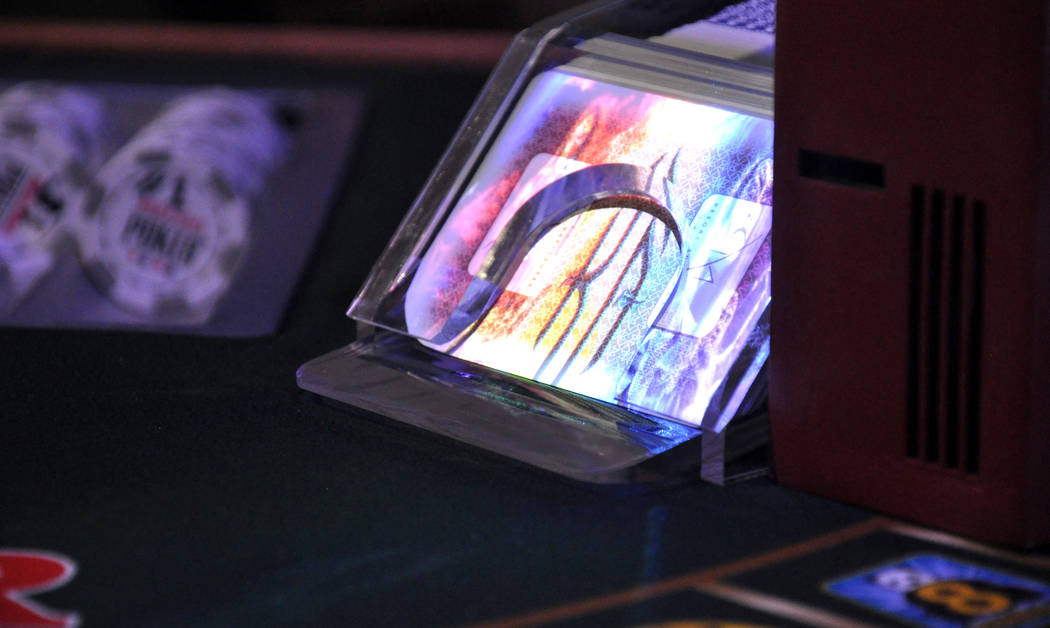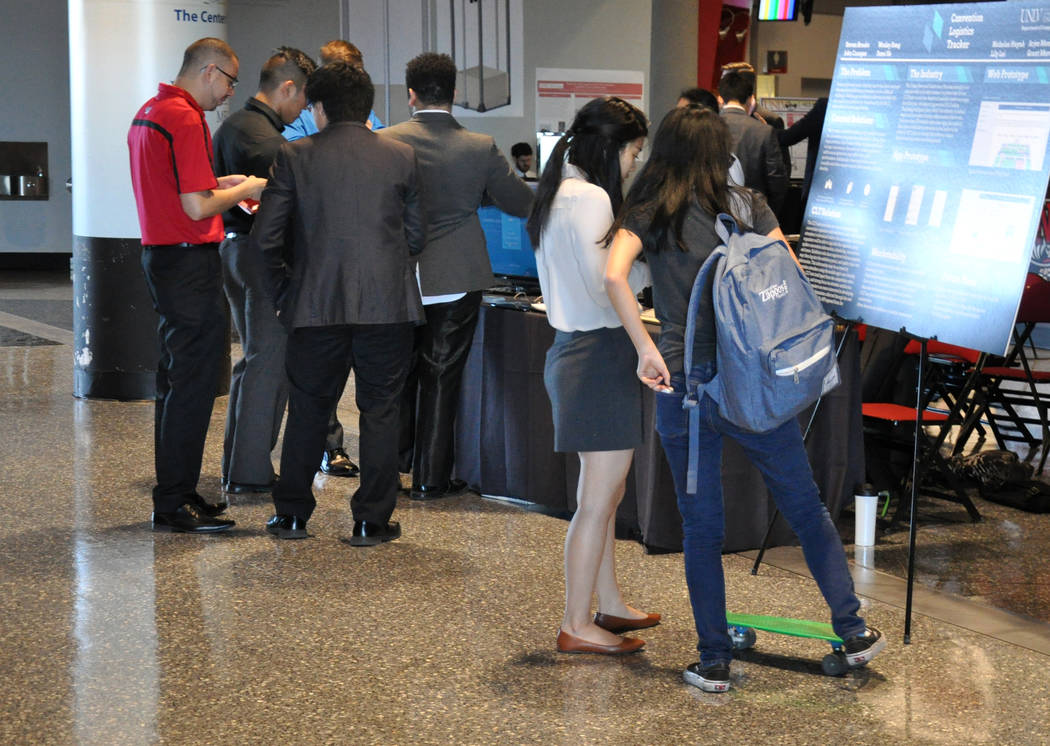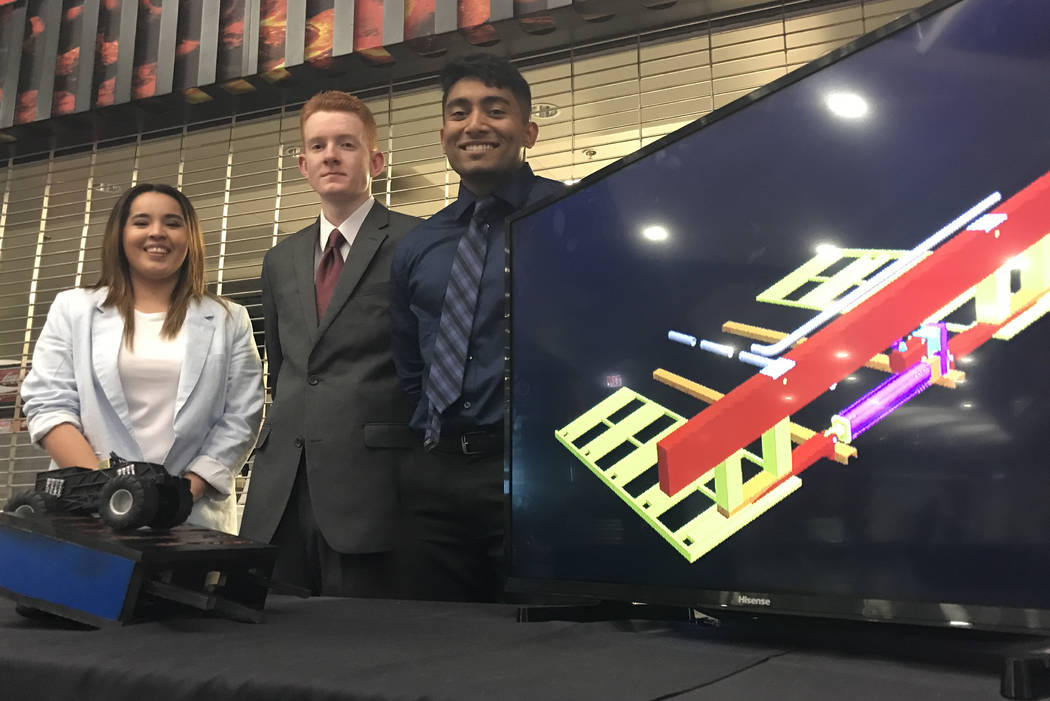 The Fred and Harriet Cox Senior Design Competition is the showcase event for undergraduates from the Howard R. Hughes School of Engineering at the University of Nevada, Las Vegas.
The biannual competition began in 1992 and encompasses all engineering disciplines, including electrical, mechanical and civil engineering.
Among the 31 teams at the May 4 showcase inside UNLV's Cox Pavilion was a card shoe protection system that hinders the practice of edge sorting.
"By identifying the patterns on cards' edges, you can bet properly on the player or the banker," said competing student Manuel Degracia. "You can make millions. For casinos, it is a big problem."
Degracia and his teammates created a system to disguise cards coming from the shoe using light manipulation displaying an image onto the card.
Other projects include a light rail plan, created by Maria Evans and Steven Andra, to link McCarran International Airport and Las Vegas Boulevard properties.
"What we really want to do is create a system that tailors and caters personally to the casinos," Evans said. "Each casino will have their own transit stop right in front of their property, so no one feels left out. We are really trying to do something where they say, 'OK, this is acceptable,' because they do have a lot of power in determining whether this passes or not."
A pedestrian safety device using rumble strips embedded in the road was designed by civil engineering team Notorious C.I.V. When pedestrians hit the crosswalk button, the strips would emerge across the road, between 150 to 200 feet away, alerting drivers that someone is about to cross.
"It really interested us, because pedestrian safety is often overlooked," said team member Preetish Raj. "There have been a lot of pedestrian fatalities in Nevada. There are no innovations that take pedestrians into account."
Raj said that the projected cost of each unit is about $280,000 and that they could be installed quickly and with minimal invasiveness to road traffic.
"It's tremendously motivating, as this reflects the college's successful efforts in encouraging students to learn across disciplines and practice transferable skills," Rama Venkat, dean of the Howard R. Hughes College of Engineering, said in a press release. "Through the act of exchanging field expertise, students can gain knowledge and diverse perspective in a short amount of time."
A panel of industry experts judge the undergraduate contestants each semester, and $21,000 in prizes is distributed to the first and second place entrants in 10 categories, funded by the Fred and Harriet Cox Endowed Senior Design Fund, established in 2015.
The Grand prize was the Electrical Tester, designed by James Mellott, Eric Monahan and Isaac Robinson. The project created a system to detect the presence of a live circuit that could produce a shock or electrocution, and alert individuals working in the vicinity.