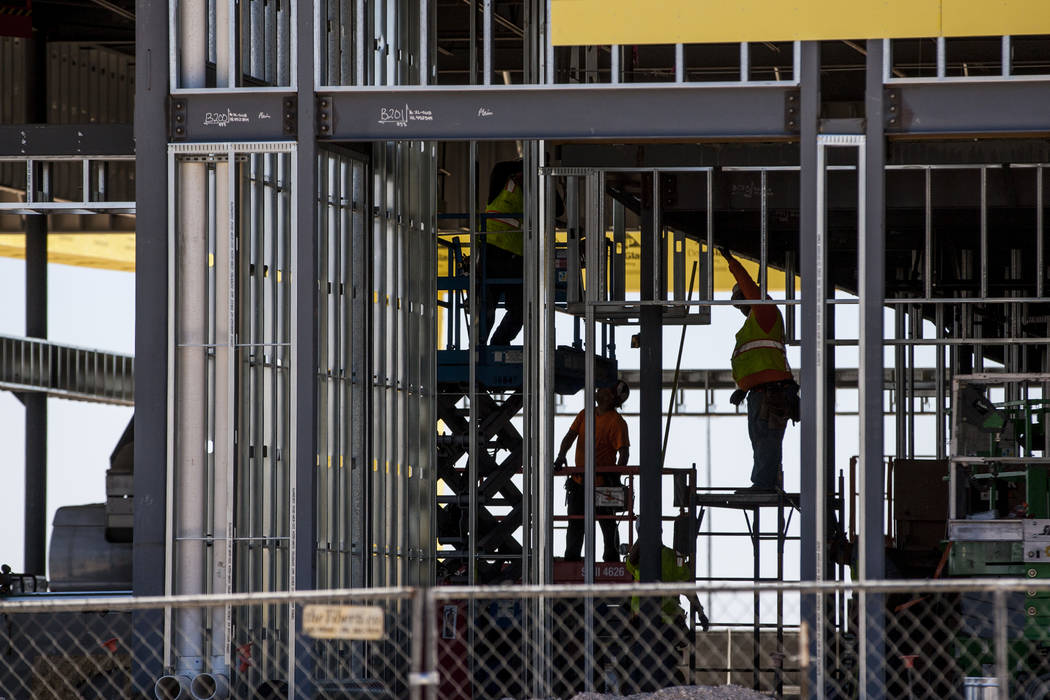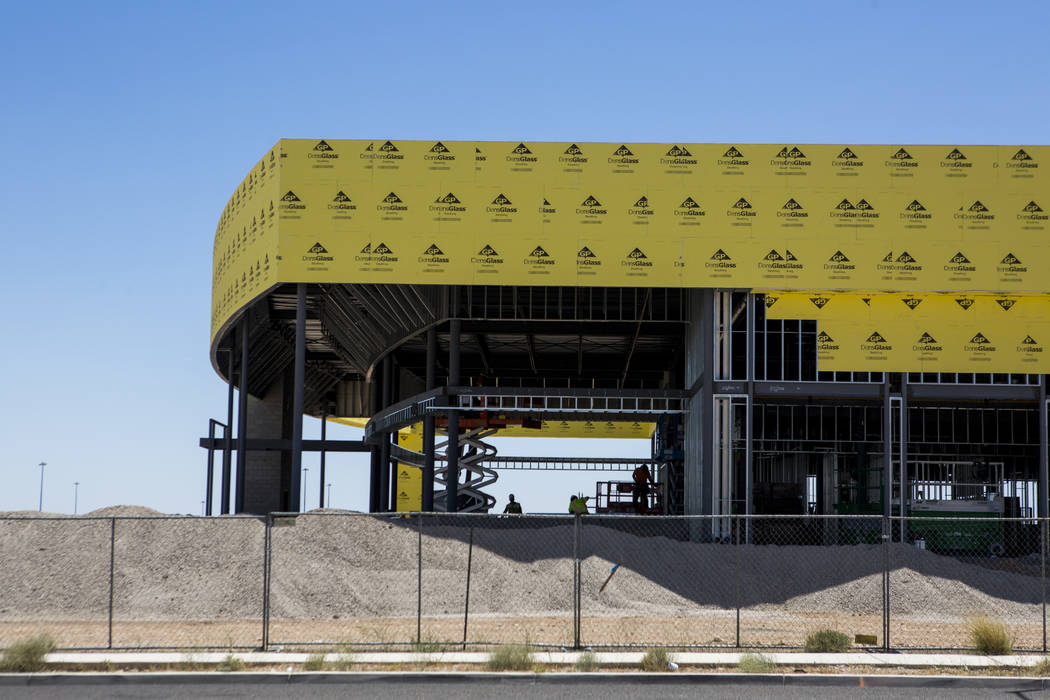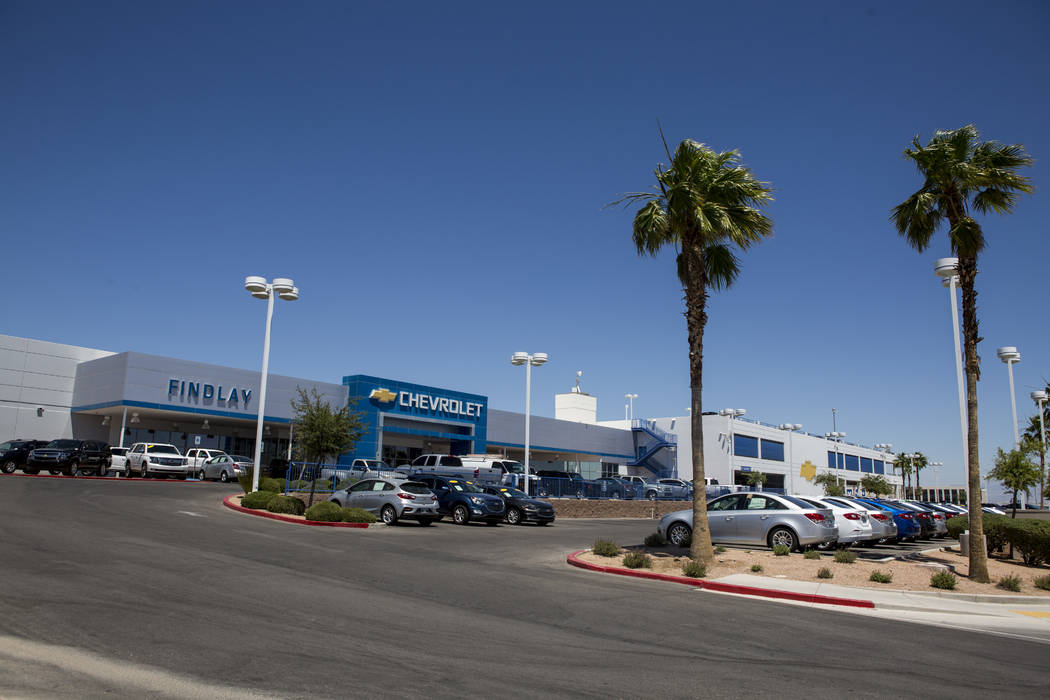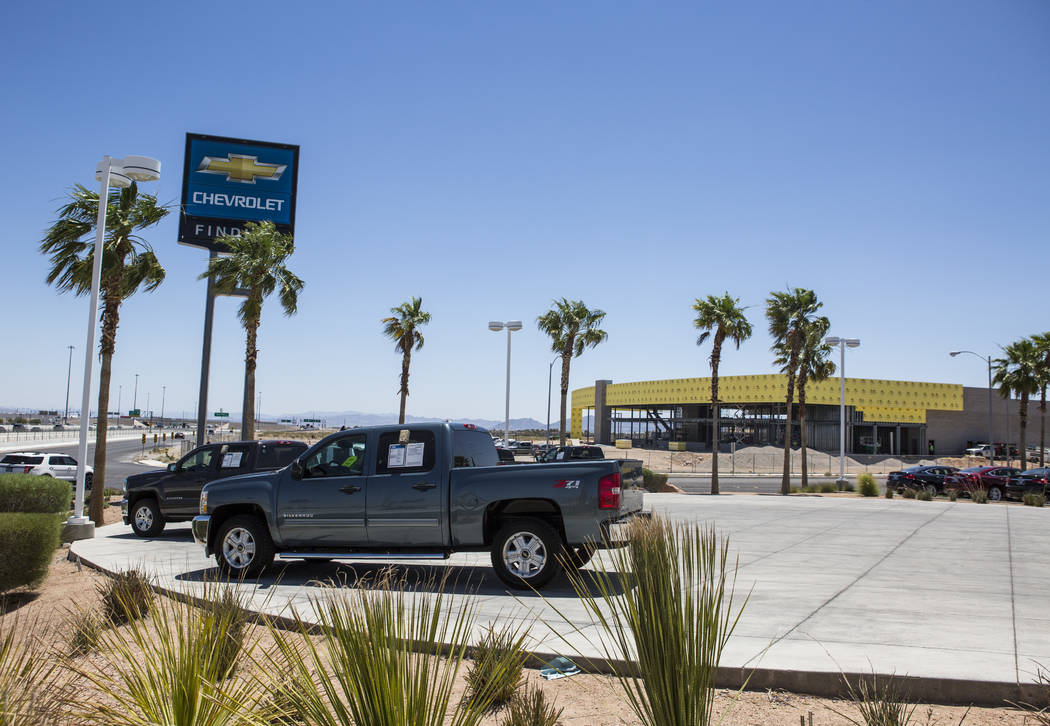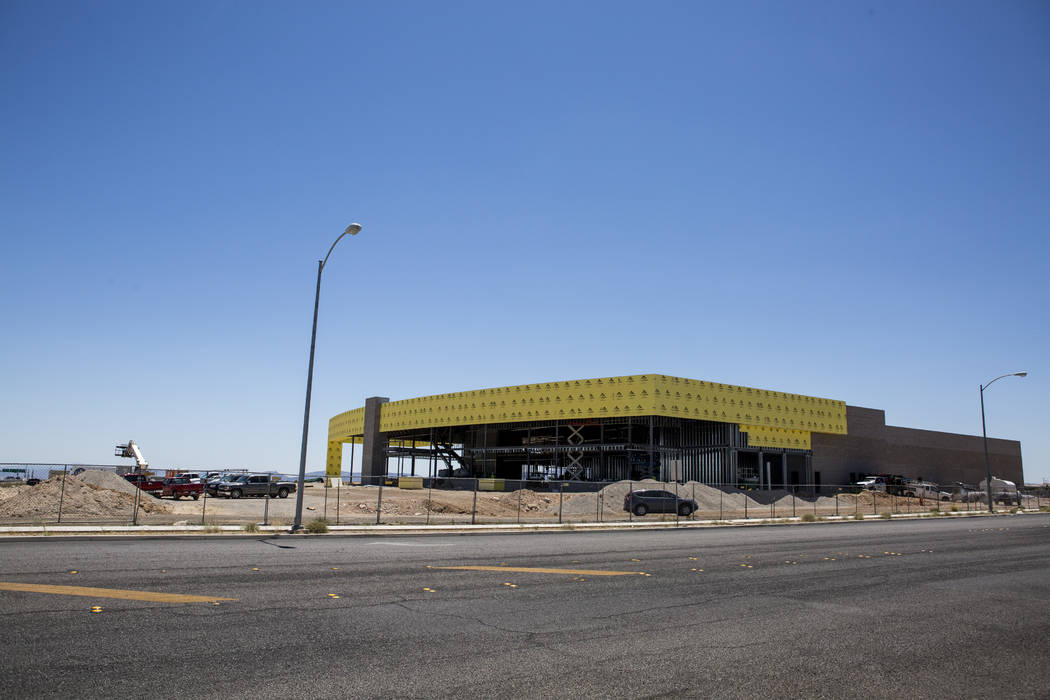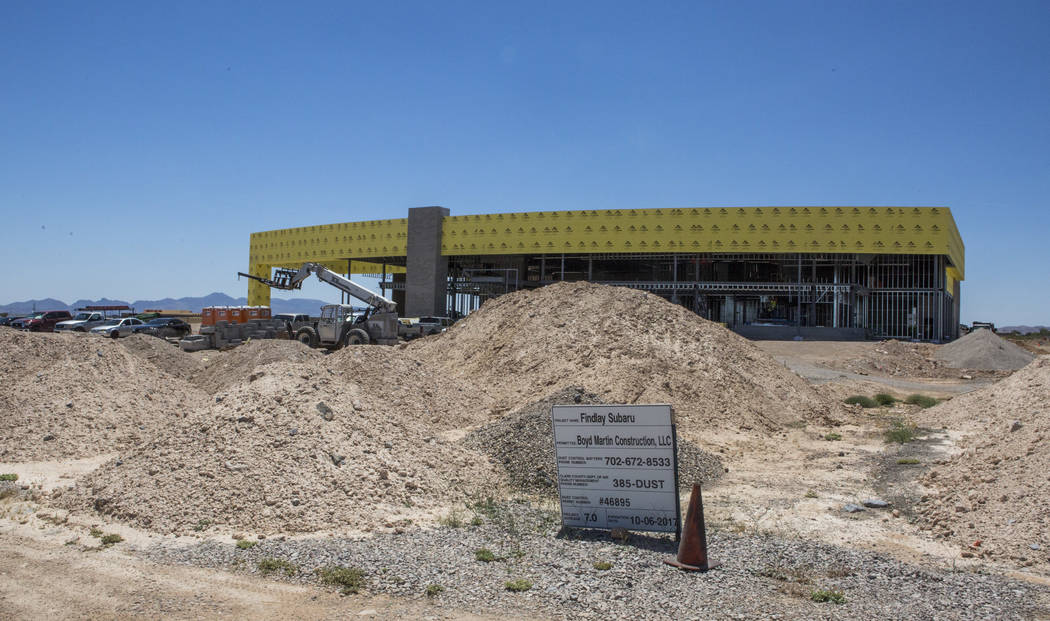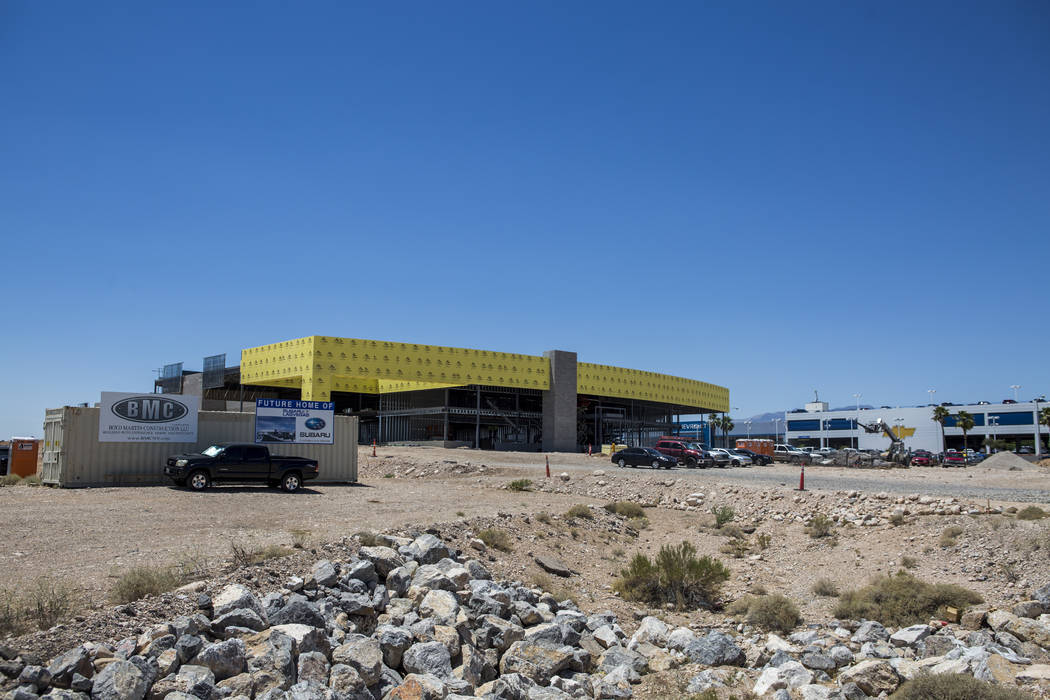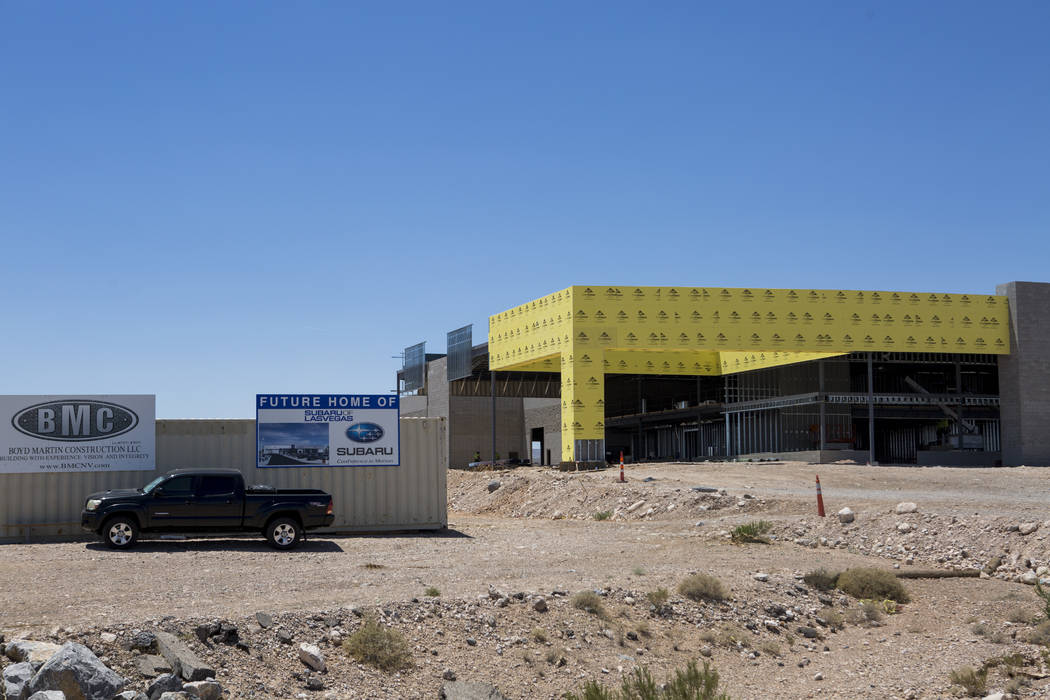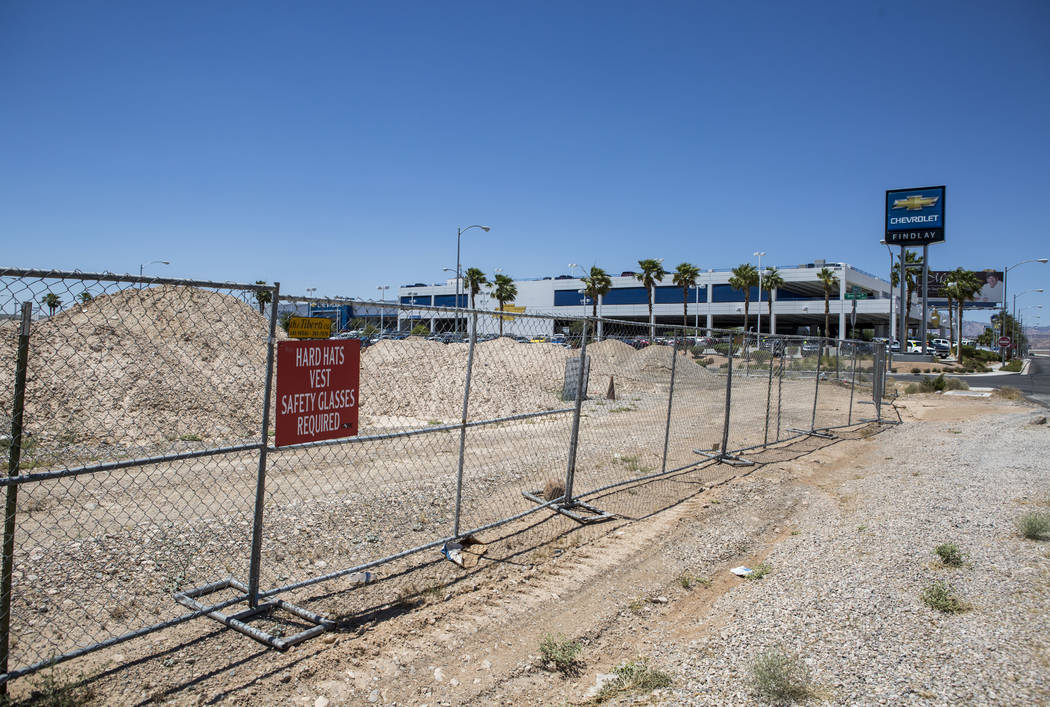 Sales at Southern Nevada car dealers since the recession have plateaued and, in some cases, are on the downswing.
Dealerships, however, aren't fretting the changes in the car and truck market, and no one has canceled plans to spend tens of millions of dollars to expand their operations and relocate to better sites with bigger showrooms.
National numbers show sales have fallen for the first five months of the year, setting the stage for the first decline since 2009.
Locally, vehicle sales are down slightly from a year ago, when estimated 97,000 new vehicle sales were about 1,200 below 2015 levels, according to Andy MacKay, executive director of the Nevada Franchised Auto Dealers Association.
"In various conversations, I have had with various dealers, it's down compared to last year, and April, in particular, was a really slow month," MacKay said. "We predicted that quite honestly that we were going to see roughly a 1.5 to 2.5 percent decline in value. That's consistent with what you are seeing across the country."
The peak number of sales in the Las Vegas market was in 2006 — prior to the recession — with 104,981. The numbers fell sharply to 67,869 in 2008 and bottomed out at 43,713 in 2009. That was a decline of 58 percent from the peak.
Since 2009, new vehicle sales numbers increased every year until 2016. They were 45,982 in 2010, 53,761 in 2011, 68,503 in 2012, 78,335 in 2013, 90,432 in 2014, and 98,218 in 2012, according to Nevada Franchised Dealers Association. There was 113 percent growth between 2010 and 2015.
"A big factor of what's happening now is you had so many people who held onto their cars for so long that you had a glut of folks trading in their used cars and going new," MacKay said. "They had kept their cars for 10 to 11 years, three years longer than they would have, and that demand was taken."
Sales at Jim Marsh Kia are off about 8 to 9 percent so far in 2017, according to Marsh, who also reopened a Chrysler Jeep dealership in January.
The average car is on the road for 11 years because they're built to last longer, and people can't afford to replace them as often as they did in the past, Marsh said.
"The market has plateaued for the last year," Marsh said. "There was pent-up demand during the recession, and now that market has been filled. It's not where it was a year-and-a-half to two years ago."
Another reason for the decline is the Federal Reserve has increased interest rates by a half-point in recent months, and that has increased the cost of borrowing. When the average cost of a vehicle is $33,000, that higher interest rate can add to the monthly payment, MacKay said. Some might be waiting to see what happens to proposed tax cuts in Congress before going ahead with a purchase, he said.
Tyler Corder, chief financial officer for Findlay Automotive Group, which has 15 dealerships in Las Vegas, said while the Southern Nevada market has plateaued over the past year, it's a good number at which to plateau, given where the market was in 2009.
"It's been pretty stable and not like it was in 2007 and 2008 when the bottom dropped out," Corder said. "It's more of a normalization where it seems like it's down because we're so used to growth over the last six or seven years."
For his group, some brands are up so far in 2017 and others are down, Corder said. It hasn't been consistent over the past year; some might be up one month compared to the previous year and down the next, he said.
Nationally, General Motors, Fiat Chrysler, Hyundai and Toyota reported decreases in May compared with a year ago. Ford, Honda, Nissan and Volkswagen said their sales were up. SUVs and truck sales were doing better than cars.
Corder said while the numbers show the automotive market is saturated, there will be opportunities in the future because the unemployment rate is low and gas prices are down. Only rising interest rates and a drop in consumer confidence could be big hurdles in the future, he said.
"There's nothing that shows it will be like it was in the past when it was growing 3, 4 and 5 percent over the last year," Corder said. "The best we can hope for is to keep it plateaued at the current level, which is a good level. It will be hard for it to grow until the saturation is down a little bit."
There are some modest incentives available with rebates and reduced interest rates, but Corder said none of that appears to have had an impact.
None of what's happening in the auto marketplace has prompted Findlay to back down on any of its future plans, Corder said. It recently acquired four dealerships in Arizona to bring its out-of-state total to 17.
Findlay is in the process of constructing a facility for its Subaru brand at Rainbow Boulevard and the 215 Beltway next to Findlay Chevrolet, set to open in the fall.
"We will continue to expand where it makes sense," Corder said. "We're looking long-term at these things. We won't go crazy, but where we have outgrown a facility, we won't hesitate to build something new to take care of that need. But I certainly think dealers will be cautious about expansion going forward."
Last July, Findlay acquired a Jaguar dealership and will relocate it along with Land Rover to the same Rainbow Boulevard site from West Sahara Avenue. That project remains in the permitting process, and construction has yet to begin.
MacKay agreed dealers look long-term and won't be deterred by making $50 million to $60 million in investments on new dealerships.
"Subaru is really growing rapidly, and we're the only one in town and needed a bigger facility," said Jeff Giles, the e-commerce director for Findlay Automotive Group. "It will be three to four times bigger than it is now. The southwest area is a good location and is growing. I think you will see more dealerships out there."
Even though new car dealers report sales are flat or down, sales tax numbers for Clark County show an increase of 4.8 percent for the first three months of 2017, but that number includes new vehicle sales, used vehicle sales and parts. It was up 5.8 percent in 2016 compared to 2015.
That means some owners are turning to repairing their vehicles or buying used vehicles rather than buying new.
"There's been an incredible run for the past seven years," said Jeremy Aguero, principal at research firm Applied Analysis. "We're seeing some slowing of the pace of growth, and that's worth keeping an eye on. But I don't think it's worth being overly concerned about. The fact that we're seeing economic recovery and population growth bodes pretty well for auto dealers overall."
One key attraction that will help sales going forward is the introduction of new technology, Corder said. If someone doesn't have a back-up camera, the ability to connect to their iPad or Bluetooth, they are more likely to buy, he said.
"There's a lot of young people that will come into the market over the next few years," Corder said. "That's why I'm cautiously optimistic the car market will stay where it is or grow slightly."
Aguero acknowledged that newer technology in vehicles, the introduction of more hybrids and more semi-autonomous vehicles will be attractive to consumers because people love their cars. There's demand for automatic emergency braking, lane-departure warning systems and collision avoidance technology.
"There's this whole idea that millennials wouldn't drive," Aguero said. "There's something to that, but we haven't seen in Southern Nevada a mass migration toward mass transit. I continue to believe the auto market will continue to thrive."
In the short term, however, Marsh, said some dealers could trim employee overtime and curtail advertising to cut expenses. Long-term, however, the market looks good, he said.
"I think the way it will come back will be a natural progression," Marsh said. "I don't think there's anything we can do to make it come back. With new people in town and new construction, we will get back on track."