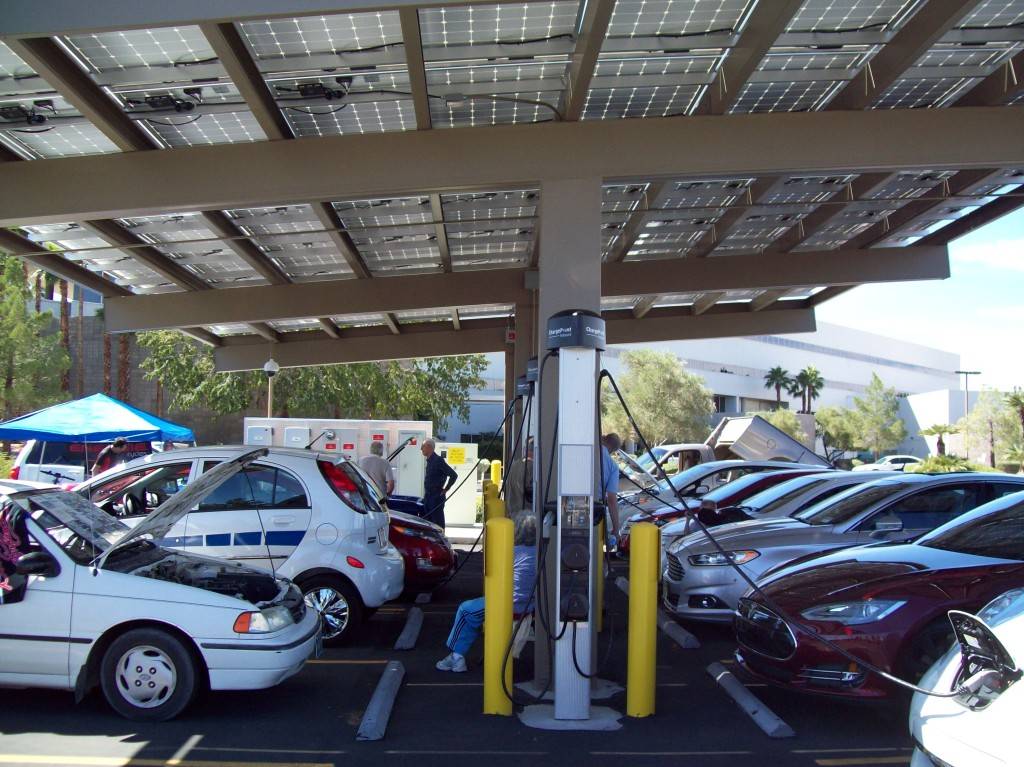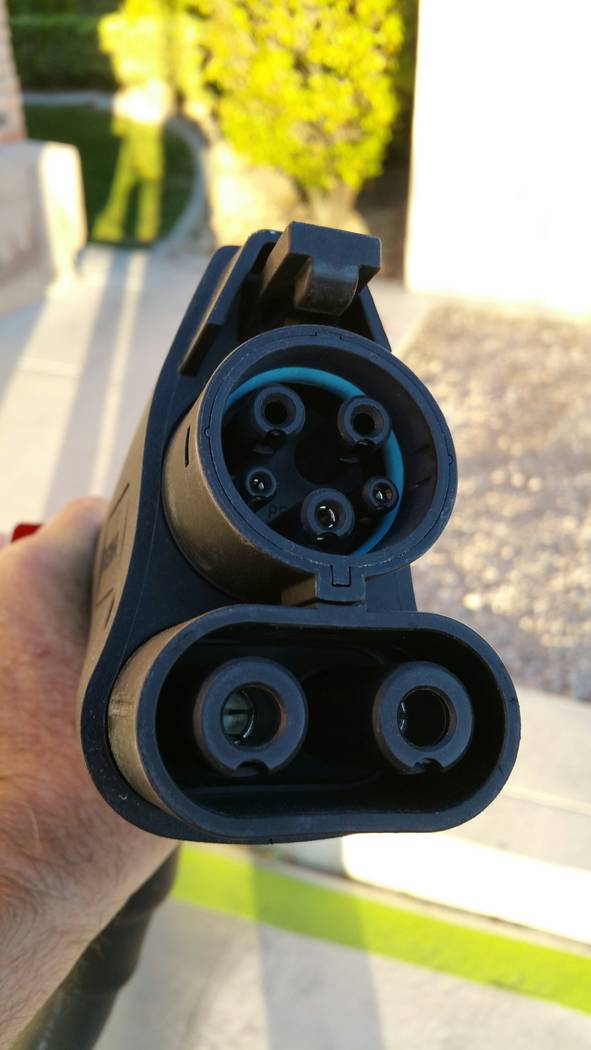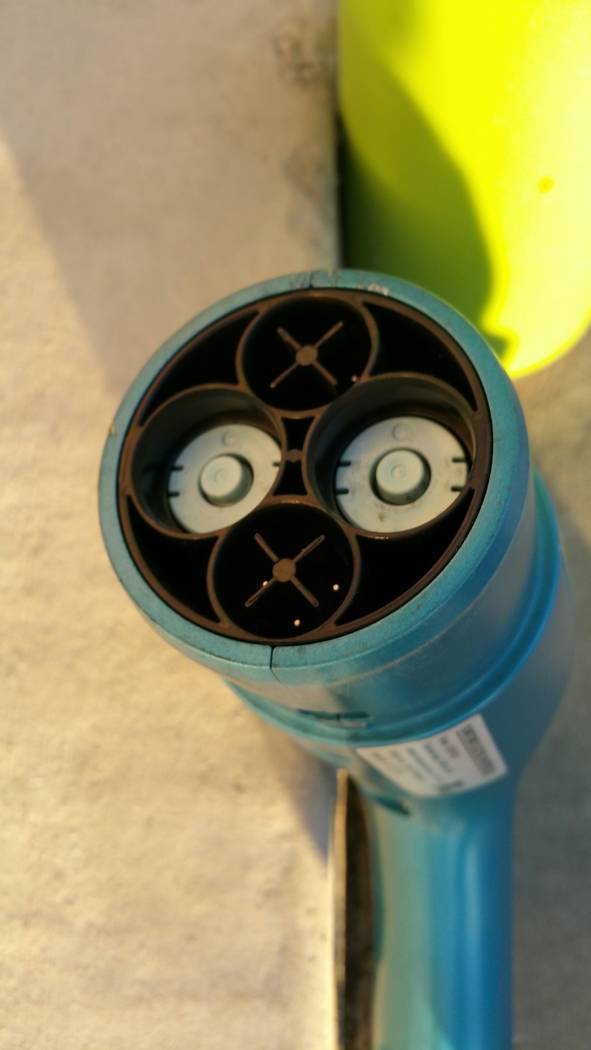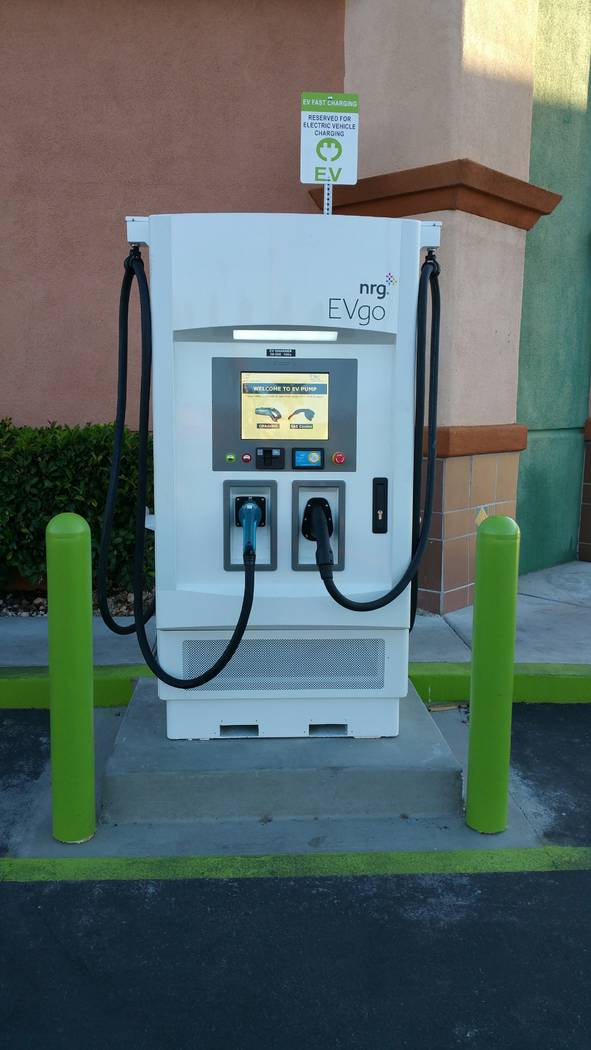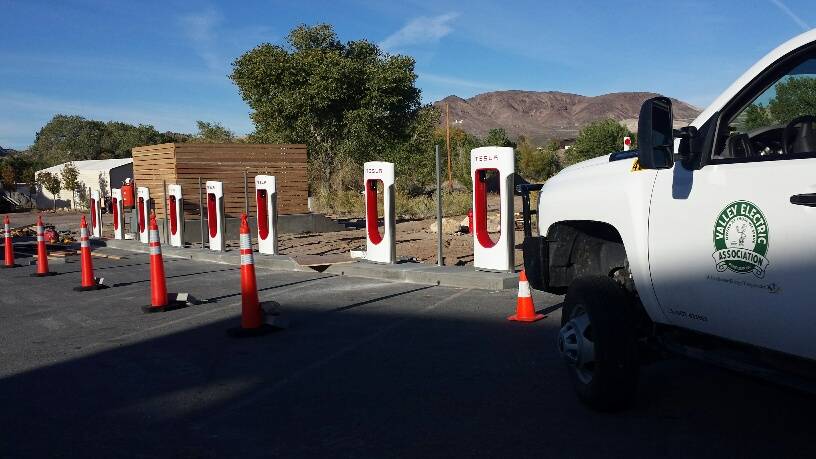 Nevada Gov. Brian Sandoval recently signed into law Senate Bill 145 during the 2017 legislative session. The act created the Electric Vehicle Infrastructure Demonstration Program with objectives to enable policies that expand the use of electric vehicles and support the growth of EV infrastructure throughout the state.
During the Great Recession, a worldwide financial crash devastated the U.S. automotive industry and forced the federal government to intervene to save American jobs. U.S. taxpayers temporarily acquired General Motors during bankruptcy restructuring, guaranteed private-sector loans to Ford Motor Co. and backed the acquisition of Chrysler by Fiat, after Chrysler had split from a merger agreement with Daimler.
The Obama administration also negotiated Corporate Average Fuel Economy standards that were accepted by the automotive industry. The CAFE program set target thresholds for fuel efficiency over the following decade and drove the development of innovative automotive technologies.
In response, automotive manufacturers delivered more fuel-efficient power train technologies that included two categories of plug-in electric cars.
Plug-in hybrid electric vehicles like the Chevrolet Volt, Ford Fusion Energi and Prius Prime can be driven by an electric motor but also employ a gasoline engine for extended range.
Battery-powered electric cars, such as the Nissan Leaf, Ford Focus EV, BMW i3, Tesla Model S and Tesla Model X rely solely on the availability of electricity for fuel and an onboard storage battery to determine traveling distance for its electric motor.
During February 2011, an Electric Vehicle Infrastructure Readiness Task Force was first formed in Nevada as a partnership of the NV Energy electric utility, the Nevada Department of Transportation, the Nevada State Office of Energy and REA250.org, a nonprofit organization that was tasked with administering the task force goals.
Participants were recruited from state, county and municipal governments, as well as from the business community, academic institutions and nonprofit organizations, to focus on four objectives that would prepare the state for electric car technologies: educational outreach, infrastructure development, legal code standardization and fleet development.
During 2012, the task force was renamed the Nevada Electric Vehicle Accelerator program, and an informational website was developed at nevadaeva.org.
While gasoline and diesel fuel have been imported into Nevada from other states, electricity has the potential to be generated locally to provide storable power for electric cars. Photovoltaic solar panels, solar thermal generators, geothermal turbines, wind power turbines, hydroelectric dams and other sustainable electric power resources can be harnessed throughout the state.
Electric cars are normally refueled by plugging a charging cable into any electric outlet overnight in order to draw electrons from the utility grid. However, when traveling away from a home base during the day, "range anxiety" was perceived as a deterrent for potential electric car buyers.
Most early battery-powered electric car models, introduced just five years ago, only had a range of 60 to 100 miles initially. Tesla Motors vehicles were an exception, with battery pack ranges exceeding 200 miles of travel, but Tesla electric cars, such as the Model S and Model X, also cost at least twice as much for potential buyers.
During 2012 and 2013, NV Energy formed partnerships with strategic host sites to place public recharging stations for electric cars in strategic areas around urban metropolitan areas in the state, especially the Las Vegas valley in the south and the Reno-Sparks-Carson City region in the north.
Each of the stations in the network employed a standard universal plug connector adopted by the worldwide automotive industry and SAE International, known as SAE J1772. The mating plug and socket connectors had five pins arranged in a star configuration, including three big pins for transferring electric power and two small pins for transferring data signals between the recharging station and the electric car's onboard battery management system.
Each ChargePoint station included a wireless modem that could communicate its operating status to an internet network that was constantly monitored by ChargePoint service technicians, as well as a supervising manager at NV Energy. The NV Energy manager could then contact local host sites to perform maintenance and repairs, if needed.
A foundational network of electric vehicle supply equipment was established throughout the state by NV Energy and its partners, while other supporting organizations also installed EVSE charging stations independently.
"Through our shared investment program, we've partnered with more than 50 companies in Reno and Las Vegas to install EV charging stations at airports, casinos, shopping centers, universities and more. Since 2013, these systems have recorded nearly 106,000 charging sessions, saved over 98,000 gallons of gas and reduced greenhouse gas emissions in Nevada by 364 tons," said Pat Egan, senior vice president of renewable energy and smart infrastructure for NV Energy.
There are now more than 200 public charging station sites throughout Nevada, and the infrastructure continues to grow. To find the location of a local electric car recharging site, visit PlugShare.com.
Tesla has also maintained its own proprietary network of Supercharger stations throughout the country to enable long-distance travel for its electric car models at intervals of 200 miles. The Supercharger systems provide high-voltage DC power that can recharge the larger Tesla model electric car battery packs within about one hour at each stop.
A Supercharger site on Bridger Street in downtown Las Vegas became the first installation outside of California and drew electric car drivers from Los Angeles to the Las Vegas Strip. There are now 11 Tesla Supercharger sites in Nevada at Primm, Las Vegas, Beatty, Tonopah, Hawthorne, Gardnerville, Reno, Winnemucca, Elko, Lovelock and West Wendover.
However, the plug connectors and electronic circuitry inside Tesla Superchargers can only recharge Tesla model vehicles at this fast rate of speed, because of the company's proprietary battery technology and electronic management system.
Other worldwide automotive manufacturers have not adopted the Tesla standard for DC fast charging systems, but have split into two competing standards camps.
Tokyo Power Co. developed the early CHAdeMO connector standard accepted by automotive manufacturers in Japan and South Korea for DC fast charge systems. CHAdeMO-equipped connectors were upgrade options for production models of the Nissan Leaf, Mitsubishi i-MiEV and Kia Soul EV. However, the option required two charging ports and separate circuitry for each car, one for the universal SAE J1772 standard and a second for the CHAdeMO connector standard.
SAE International developed a follow-up standard that combined three different levels of AC and DC charging protocols into one connector standard known as the SAE Combo.
European and US automotive manufacturers have begun employing the SAE Combo standard for the BMW i3 and Chevrolet Bolt EV.
During 2015, NRG EVgo partnered with Terrible Herbst Oil Co. in Las Vegas to provide a dozen DC fast charge stations that utilized both CHAdeMO and SAE Combo plugs. The companies installed them at strategic host sites within Terrible Herbst gasoline service stations around the Las Vegas Valley.
Although there is a connection fee and consumption fee that totals about $10 for each charging session for a range of 100 miles, each DC fast charge station can recharge a Nissan Leaf or BMW i3 battery pack in less than 30 minutes. Nissan also offers a "No Charge to Charge" program that provides free access to the NRG EVgo charging stations along US highways for two years when purchasing a new Nissan Leaf.
Most 2017 and 2018 models of battery-powered electric cars have a range of at least 120 miles. Many automotive manufacturers are planning to upgrade existing models to at least a 200-mile range within the next three years as lithium-ion battery costs decline.
The Chevrolet Bolt EV has a battery pack range of 238 miles and should be available in local Nevada dealerships by the fourth quarter of this year.
Tesla will also begin manufacturing its lower-cost Model 3 electric car this year with an estimated range of at least 215 miles but with optional battery pack upgrades to 259, 294 and 315 miles, accompanied by incremental price increases.
Battery pack modules and power train components for the Model 3 will be manufactured at the Tesla Gigafactory, located east of Reno in Storey County.
Stan Hanel is an outreach coordinator for the Nevada Electric Vehicle Accelerator program administered by REA250.org, a nonprofit organization, and serves on the board of directors for the Las Vegas Electric Vehicle Association.