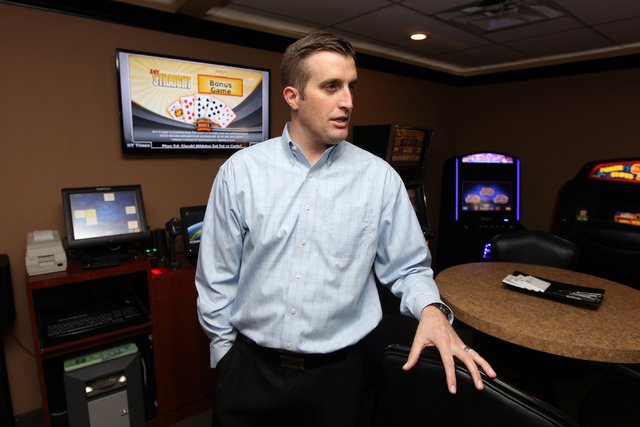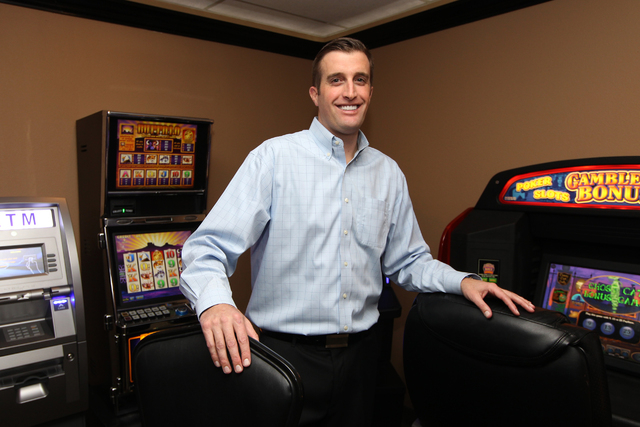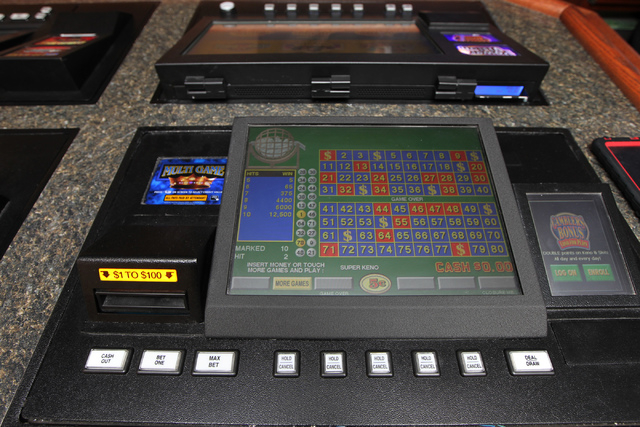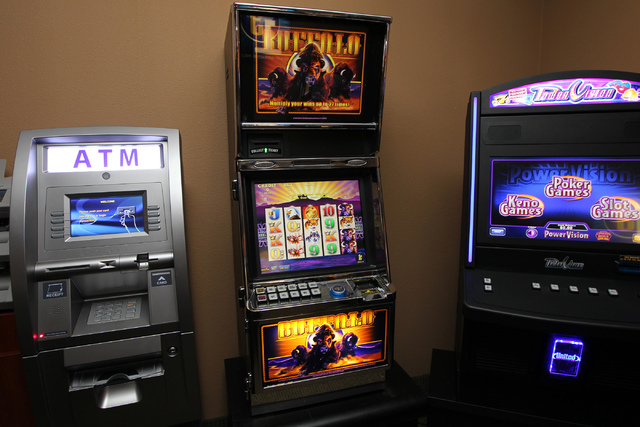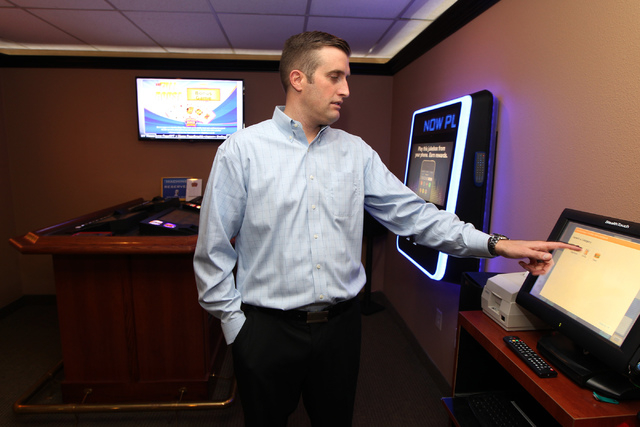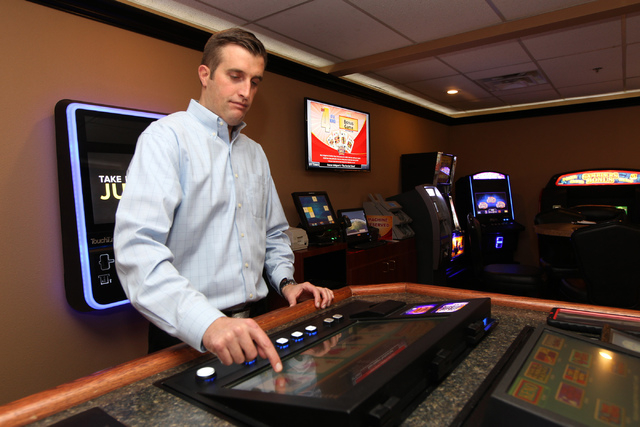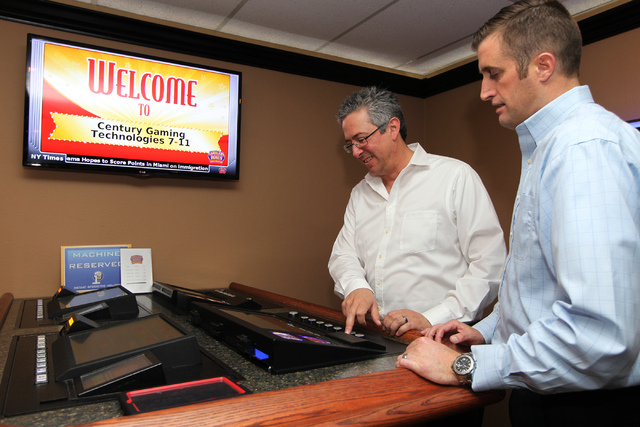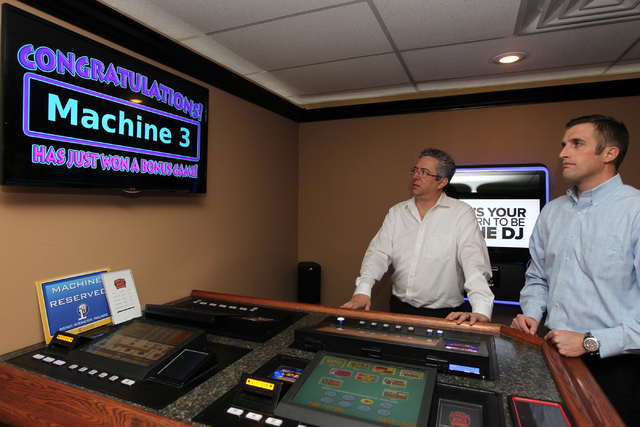 One game could change the landscape of Nevada's slot machine route business.
At least, that's the hope of Century Gaming Technologies.
The company struck a deal with Australian slot machine manufacturer Aristocrat Technologies to place three of its popular game titles within Century's multigame bar-top slot machines.
One of the games is Buffalo, which has been ranked as the best-earning slot machine game in the U.S. casino market for the past three years by Goldman Sachs in the Wall Street investment firm's annual survey.
"Walk the slot floor at any Station Casinos property or Boyd Gaming casino, and you'll find the Buffalo game," Century Gaming CEO Steve Arntzen said. "It's got the perfect math model that everyone has tried to duplicate and couldn't pull off. We're giving this game to our bar customers for the first time."
Century unveiled the bar-top version of Buffalo during a private trade show the company hosted this month. The Buffalo game was the highlight of the event for Century's customers. The show included additional slot machine products and systems for managing customer play and game usage.
Arntzen said getting Aristocrat's approval to license Buffalo for Nevada tavern use was not a simple sell.
"They had some reservations," Arntzen said. "They have a lot of existing casino customers and of course, Nevada is their biggest market in the U.S. They wanted to make sure they didn't ruffle any feathers with existing customers."
Arntzen already had seen what the Buffalo game could do in a route operation. Three years ago, he brought Buffalo to Century's Montana slot-route business and placed the title on a widely distributed multigame machine. Buffalo accounted for 30 percent of the machine's revenue, with 39 other games dividing the remaining 70 percent of the business.
"It's a game that has tremendous appeal," Arntzen said.
Century worked a deal with Aristocrat to make bar-top Buffalo a one-year experiment in Nevada. Also, it will be distributed only to Century's current roster of tavern operators, which makes up almost half of the company's 300 Southern Nevada locations. After a year, Century and Aristocrat will evaluate expanding the rollout.
Meanwhile, Aristocrat is licensing Century to use two other popular game titles — Miss Kitty and Five Dragons — for the multigame bar-top machines and a traditional upright Buffalo slot machine for convenience stores.
"I think this could be the single biggest change to the slot machine route market," Arntzen said.
Century, which operates 3,000 slot machines in Nevada, is considered the No. 2 route operator behind Golden Gaming, which has more than 8,000 slot machines statewide.
Arntzen is half-owner of PowerVision, Century's slot machine game cabinet and system designed for the route-operation market. PowerVision includes both stand-up and bar-top multigame, multidenomination slot machines with a variety of video poker titles, slot machine games, video bingo and video keno.
The games, which the company manufactures between its plants in Las Vegas and Billings, Mont., have several bonus rounds and high-tech graphics.
Century acquired United Coin in 2004. The United Coin name was dropped last year.
During its event at The Orleans, Century displayed new video poker and keno games, system enhancements and new applications for Gamblers Bonus, the company's player loyalty program for bar and tavern customers.
Century also displayed TouchTunes, a digital jukebox system licensed to the company. The wall-mounted device, which attaches to a location's sound system, resembles a giant MP3 music player and can store hundreds of titles and artists. Century is licensed to distribute the system to its customers.
"It's just another product that we offer taverns that allows them to compete in a competitive marketplace," said Tim Cogswell, general manager of Century's Nevada operations.
The star of the show, however, was the Buffalo game.
Arntzen said attendance at the event was limited to Century's current bar and tavern customers because of the slot machine game.
"Simply, we think the demand would exceed supply for the game," Arntzen said. "We don't have unlimited hardware so for the time being, the game is just going to our existing customers."
Contact reporter Howard Stutz at hstutz@reviewjournal.com or 702-477-3871. Follow @howardstutz on Twitter.