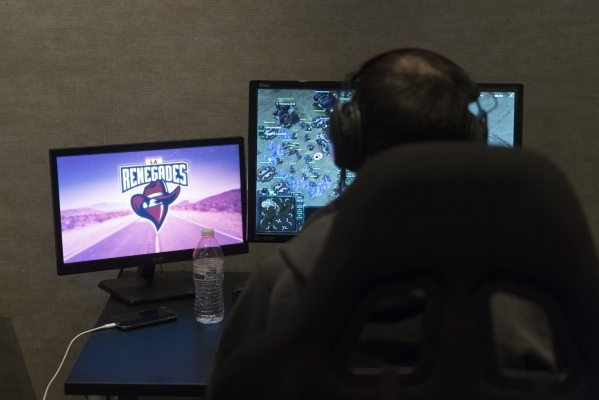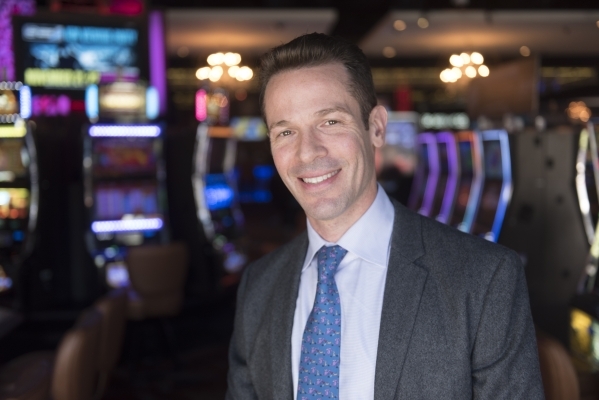 Amid the slot machines and blackjack tables at the Downtown Grand, a group of video gamers represents the property's latest attempt to be on the forefront of a sport you've probably never heard of.
In November, the property announced it's hosting the LA Renegades, an Australian eSports team and players of the first-person shooter game "Counter-Strike: Global Offensive," for a two-month residency.
The group of five plays in a private practice room to train for eSports league competitions and hosts meet-and-greets and exhibition tournament events. The Downtown Grand's Commissary Market and Café has been converted into an eSports viewing room.
eSports, established in Asia, is a term for professional video game competitions, which includes everything from first-person shooters to high-level team strategy games.
Since expanding into the United States and western Europe, more than 47 million people have watched or participated in eSports, according to an April 2014 report by Newzoo.
"It's a very serious sport, and the players train for eight hours a day to hone in on their skills," Downtown Grand Chairman Seth Schorr said. "We wanted to create a professional training facility that they can use as a home base as they travel throughout the world to play in eSports tournaments."
According to Schorr, the Renegades residency came about after meeting the team's owner.
"We decided to work together to create this experience that's never been done before," he said. "I wanted to plant a flag so we're known as a company that embraces the eSports community and having the team live with us is the best way to do that in my opinion."
Renegades Manager Chris Orfanellis said the Downtown Grand is the perfect place to practice and explore Las Vegas at the same time.
"The facilities here at the Downtown Grand are second to none; the rooms, the food, the entertainment and of course our practice room," he said. "We're grateful to the Downtown Grand for providing us with such a great facility. Now we can practice and compete against America's best on a frequent basis."
"Being able to go for a swim in the heated pool was a great way to wind down after practice," team member Aaron Ward said.
The Downtown Grand, which boasts 634 rooms and 35,000-square-feet of casino space, is always looking to widen its customer base and cater to the millennial audience, Schorr said.
"Our primary focus is on our customer today, and slot machines aren't as relevant as they once were," he said. "We're not taking our eyes off of what the hospitality gaming customer wants, but we also want to introduce our property to the younger demographic."
Though Schorr said the economic impact of the Renegades residency has yet to be seen, he's hopeful that it's a step in the right direction.
"This is going to be another addition that will have a positive impact on the bottom line while differentiating ourselves and catering to growing demographic," he said. "It's a huge industry, and we're optimistic."