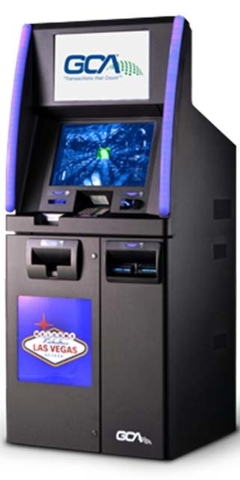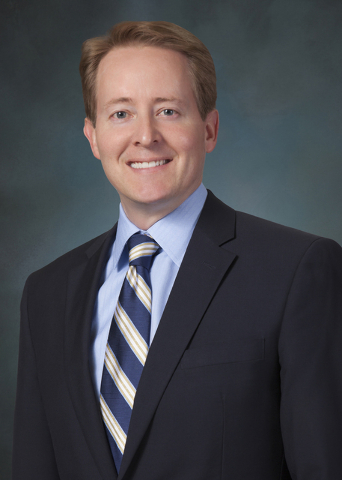 When a pair of Las Vegas technology companies collide over patent law, something has to give.
And a pair of rulings in favor of NRT Technology, a Canadian company with local offices in Las Vegas, could bring seismic change to the way casinos – and their customers – access cash.
Rulings in the U.S. District Court in Nevada and the International Trade Commission threw out Global Cash Access' claim that it held a patent-driven monopoly on a technique for providing customers extra cash at ATMs.
Global Cash Access sued NRT Technology claiming patent infringement and other unfair trade practices. The Las Vegas-based company, now known as Everi Holdings Inc., alleged NRT's technology that allows ATM users to access their cash even after exceeding their daily withdrawal limit was a breach of GCA's patent.
However, in its ruling, the U.S. District Court found that GCA's patent is directed to an abstract idea and lacks an inventive concept. So, GCA's concept is not patentable under the Supreme Court's ruling in Alice Corp. Pty. Ltd. v. CLS Bank Int'l. and under Section 101 of the Patent Act.
GCA's patent described a way to convert an ATM withdrawal request into a point-of-sale transaction when the first transaction is denied because the account has hit its daily withdrawal limit. The method is possible because ATM withdrawals and point-of-sale transactions typically have separate daily limits.
NRT Technology also provides payment processing, cash handling and cash management products and services in the casino industry. NRT's cash access solutions connect to all financial institutions, giving casino guests access to ATM, credit card cash advance, point-of-sale debit, currency conversion and check cashing services at the cage and at kiosks throughout a property.
"The Alice decision was basically the rule the court set forth and explained that to be patentable something cannot be an abstract idea," said W. West Allen, a lawyer with Howard & Howard Attorneys in Las Vegas. Allen served as outside counsel for NRT Technologies during the lawsuit.
"Something cannot be patent-eligible if it is directed to an abstract idea and lacks an inventible concept. So, what the court agreed with was the argument that we put forward. That in the case of this longstanding patent, which was the crown jewel of GCA's business model, the court decided that it was directed toward an abstract idea of a consumer attempting to get cash from their account, is denied that request and must go to an alternate method to receive cash.
"The court reasoned that the essence of this patent is nothing more than what happens in the course of business every day, which is we try to do something, it doesn't work, so we try to do something else. That idea is not something unique that should be the subject of a patent."
Allen said GCA is "in the marketplace; they have the software that allows these transactions to occur. They asserted against NRT saying they alone had this right to do these transactions. NRT looked at their patent, and said we disagree; we think it is invalid based on the Alice decision, and you ought to reconsider. They did not. So we filed a motion to dismiss. The judge agreed with us and dismissed their claims.
"Presumably that patent is not valid unless there is a reversal of the court's decision, which means that patent is not enforceable as of right now."
When asked if an appeal is planned, a spokesman for Everi declined because of "ongoing litigation."
Under the court order, local casinos will now have an option on vendors supplying these kiosks that allow point-of-sale purchases so casino patrons can continue to have access to cash even after reaching their daily ATM limit.
Allen said over the years GCA's sales staff has sold its product claiming it alone had this technology and could essentially charge a higher rate because they had a monopoly on the technology.
"Obviously, if there are casinos or others that have an agreement that is premised on the license of a patented technology and now that patent is unenforceable, a company might want to reconsider the terms of that contract," he said.
"This ruling could have a significant impact on the casino and gaming industry because for many years GCA marketed itself as the only entity that could engage in these particular types of transactions. The courts made clear that is an unpatentable ambiguous concept and anyone could do that. Therefore to the extent that casinos were paying more money because GCA thought it had a monopoly, those days are over."
Michael Dominelli, vice president of marketing at NRT, said he is pleased with the outcome of the court cases, but said it will not have much of an effect on NRT, explaining that NRT had continued to conduct its business even after the lawsuit was filed.
"It had no impact," Dominelli said. "We were moving forward as if it was business as usual until we were served with this suit. We had to defend our positions and continue with business. We didn't have to change anything.
"We are not new to this business. We've been in it since 1998. We are competitors with Global Cash, and they just used this patent to try to scare us to protect the patent they thought was valid. Nothing really changes from our point of view."
Attempts to reach representatives from Boyd Gaming, Golden Entertainment, Las Vegas Sands and Stations Casinos were unsuccessful.
MGM Resorts International spokesperson Yvette Monet said MGM leases or buys the machines, and the dispensing services are operated by outside companies. She added that MGM is "not thought leaders/experts on this topic," and could not comment.