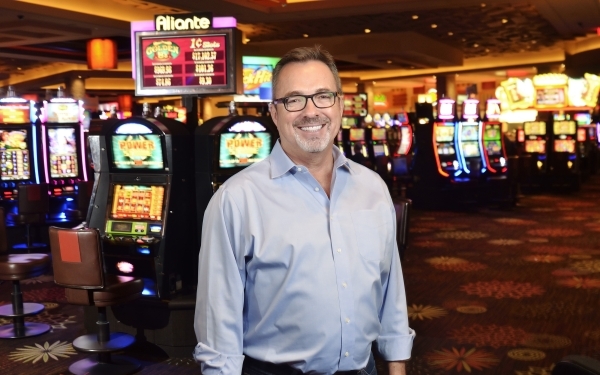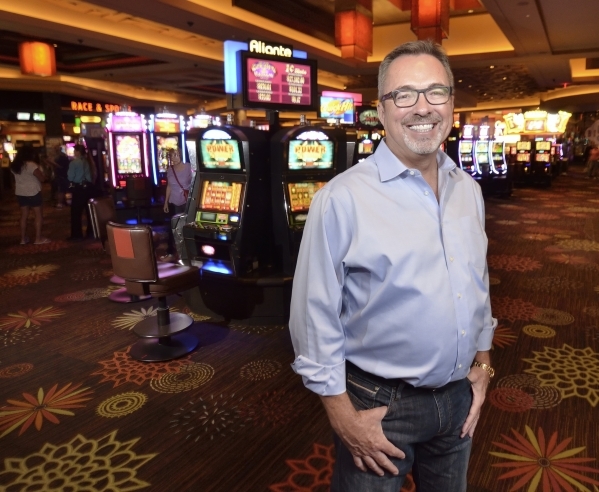 Terry Downey retired after 16 years with Station Casinos and was looking forward to a life of golf, spending time with his grandchildren and the beach.
"You hear others say that you can only do so much of that, but it's really true," he said.
Instead of retiring, Downey joined the Aliante in North Las Vegas as the general manager and president in November 2012 when the property broke away from its ownership by Station Casinos.
Aliante, which opened in 2008, was sold to a collection of debt holders after Station Casinos Inc. filed for bankruptcy protection in July 2009. The company continued to manage the property until November 2011.
Downey said that when Aliante reopened in November 2011, $12 million was spent to rebuild infrastructure, computer systems, add lighting and implement preventative maintenance programs.
"We're all about the long-term success of the property," Downey said. "We don't want to sit and wait for people to come. We want to keep growing in order to attract people from farther and farther away."
Downey, a University of Nevada, Las Vegas graduate, grew up around casinos as his father was in gaming and his mother worked at the front desk of the Sands.
"I love the action and adrenaline part of it," he said.
Aliante, which spans 1,091,798 square feet and boasts 202 rooms, inherited 600 existing team members when the property became independently owned. They became Downey's go-to people for suggestions on how to revamp the property.
"There aren't many people to draw from out here and we didn't have that many amenities out here," Downey said. "We didn't have a 24-hour restaurant and our employees said we'd be busier with one, so we listened to them and they were right."
Michelle Huntzinger, vice president of hotel operations for Aliante, has worked at the property for nearly three years and said being independently owned has its advantages.
"The folks running the property with boots on the ground here are the decision-makers, and our ownership has allowed us the autonomy to run the business without a lot of layers," she said. "We have all the bells and whistles that other casinos provide but there is a calmness in the approach to our leadership and a sense that every team member really matters."
In addition to adding a 24-hour restaurant, FARM, Aliante also built a spa and opened a Starbucks and Nathan's Famous.
The property also launched the Aliante mobile app in 2013 in an effort to provide users with special offers, promotions, restaurant and entertainment information and upcoming events. Nearly two years later, the Aliante Sports Betting app launched in partnership with Miomni Gaming to give players direct access to place bets and check their account balances.
"There aren't many independent racing sports books so that gives us a niche," Downey said. "For someone who lives in Green Valley, they don't have to drive all the way out here. They can still bet with us and it gives us the opportunity to extend our reach."
Downey said Aliante's food and beverage sales are up 20 percent this year and the hotel is at 92 percent occupancy.
"Our average daily rate has increased with occupancy, which is the dream," he said. "When you're increasing both the rate and occupancy it makes you feel like you're going down the right path."
In December, Downey will travel to New York to meet with the property's board of directors to present a "huge project" he's working on.
Though he can't say exactly what the project entails, Downey said it will be an entertainment complex.
"It will be a total game changer," he said. "We've gotten to the point where we feel we're successful but we need to keep enticing people."
Downey said though he has no plans of retiring any time soon, he hopes that whenever he does decide to step down, his legacy at the Aliante will stand with the property's more than 900 team members.
"Your legacy stands in the relationships you've made with the team," he said. "I've gotten such a warm reception from them and they've made the transition really easy. We're one big family here."