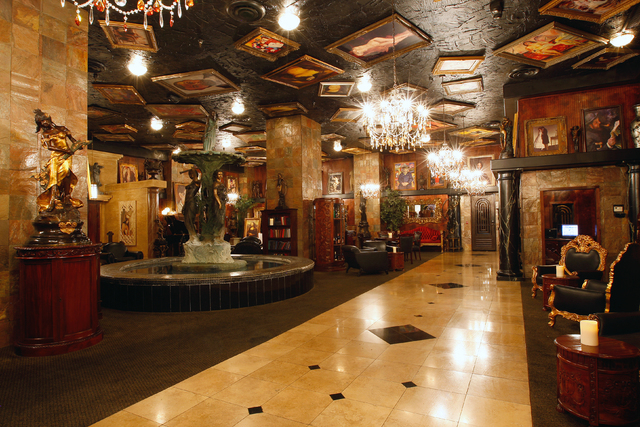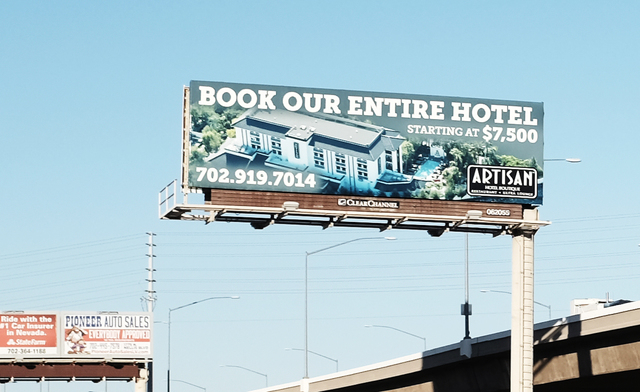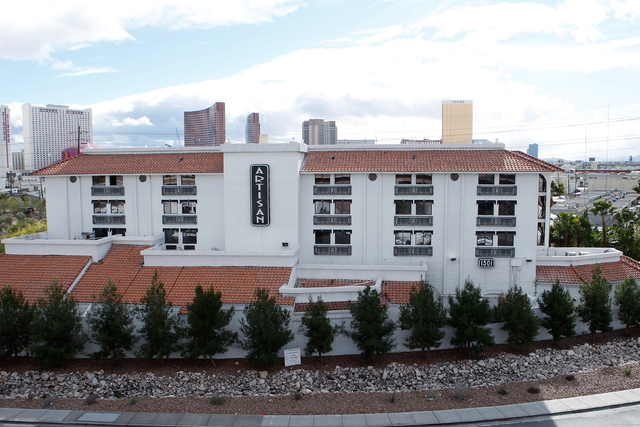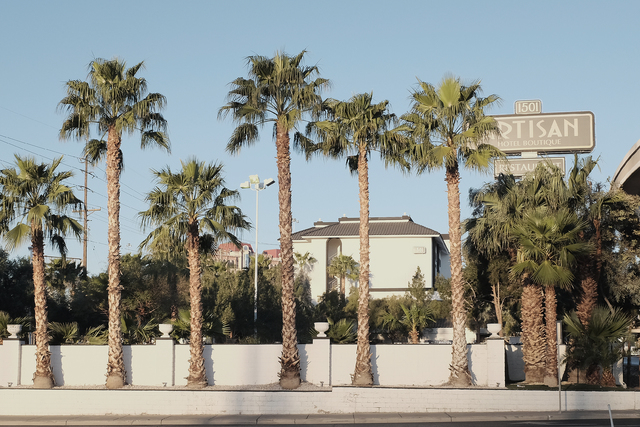 A decade ago in Las Vegas, the term 'buyout' as it pertained to a hotel, restaurant or venue was virtually unknown outside of the random large buyouts by corporations during conferences, conventions and trade shows.
Now, as Las Vegas is officially eight years into dealing with the post-recession economy, hotel, restaurant and venue buyouts have become an emerging trend and revenue producer for large group transactions.
A 'buyout' is a type of transaction where one purchaser buys the use of the entire hotel, restaurant or venue at a set price, often discounted, for a specific time period. Restaurant and venue buyouts often occur in two-hour or four-hour time blocks, while hotel buyouts are usually no more than three consecutive nights, often on weekends.
Along with hotels, nightclubs, restaurants and venues, popular shows on the Strip are also seeing an increase in buyout requests.
"We have definitely seen an increase in buyout requests over the past year," says Courtney Bryan, executive director of sales and marketing for SPI Entertainment, which produces popular shows on the Strip including Australian Bee Gees, Human Nature and Thunder from Down Under.
"There are a lot of factors that go into a buyout decision and price," he explained. "We have already had a couple of buyouts this year and they varied drastically in price, depending on the show. We also receive a lot of requests for private corporate performances, which is another competitive business, and with our shows is typically more expensive than a buyout."
Hotel buyouts
For hotels, buyouts are only available at the 'independent' or smaller boutique chain hotel resorts and not at the major casino resort properties on the Strip. This segment of Las Vegas' hotel industry views the ability to offer the entire property for a buyout as a distinct competitive advantage.
These hotel buyouts include all rooms, access to hotel staff, food and beverage employees and utilizing all areas of the property for marketing, internal communications and social media purposes.
In Las Vegas, one hotel management company identifies itself as the entity that established the hotel buyout trend.
"We started the buyout trend for Las Vegas hotels in 2010," says Michael Crandall, senior vice president for The Siegel Group, which operates Artisan Hotel Boutique, Rumor Boutique Hotel and Mount Charleston Resort.
"It took us a few years to build our buyout base, but now we are glad we put in the hard work. A lot of people only thought that buyouts were available to businesses and corporate groups, so we started being more aggressive with our marketing of buyouts at all three properties."
With only 64 rooms at Artisan, it is a popular destination for buyouts because the purchaser also receives access to the pool, Mood Restaurant, several lounge areas and an area that can be used for a nightclub. At Rumor, which has a total of 149 rooms, the purchaser receives access to a large courtyard, outdoor lounge, a restaurant and the popular Gossip pool, in additional to the hotel.
The popularity of multiple venues coming with a hotel buyout is connecting to a much larger audience — corporate event planners. Whether they are consultants or company employees, they want to host an entire weekend or corporate stay at one venue to minimize costs and maximize efficiency.
Crandall and The Siegel Group recently emphasized their low price point by advertising Artisan's $7,500 buyout price on select dates on billboards near the Strip. The billboard did its job as it created a buzz on the Strip from tourists and locals alike.
"When I saw the billboard with that price, it opened up a world of opportunities and ideas for my clients," says Michael Rodriguez, a Las Vegas-based manager for recording artists, whose clients include the Grammy Award-winning duo Play-N-Skillz.
"I have been to the Artisan at least 30 times and never knew buyouts were even possible. That is good for entrepreneurs like myself, and I hope more of our independent hotels in Las Vegas follow the trend."
A large part of successfully closing a hotel buyout transaction is focusing on the unique ambiance and environment a specific property may provide. This is important at Tahiti Village, a popular family resort a half-mile south of the Strip with a distinct Hawaiian design and décor.
"Buyouts allow us to think out of the box and use spaces in smart new ways to further increase customer satisfaction," says Jennifer Baker, director of sales and catering for ASNY Hospitality Group, which operates several properties in Las Vegas. "You always have to think of new and innovative ways to catch the eye of not only the client, but all of their guests, too."
"Venue buyouts give our property more life because everyone staying at the property wants to know what is going on, so it generates a real buzz," says Baker. "Now our demand for venue buyouts is so steady that we create special packages as well as offer our standard options. We now even see a higher demand from corporate clients who use our venue to showcase items they cannot on the trade-show floor. Being able to offer a buyout is a big advantage in our competitive market."
Competition to close
From a dormant, seldom-used term a decade ago, to an emerging trend in the Las Vegas hospitality market, the competition to land 'buyout' business is as fierce as ever.
"It is a competitive business, so when a potential client makes a request to us, we know they are making requests from five other shows, too," says Bryan. "Although the number of requests has increased, the number of buyouts that we closed is not equal. Even more than buyouts, we are seeing more requests for large groups or a corporate discount that allows the individual conventioneers to purchase tickets at a discounted rate for a show of their choice."
Crandall sees nothing but upside in the hotel buyout trend, especially with the heavy marketing of the Artisan price.
"A lot of larger hotels are following the trend and now are trying to position themselves as offering more personalized service and a more private experience," he says. "Buyouts are now a year-round option and it works for everyone because instead of working for 80 different customers, you have all 45 employees working toward one successful customer experience."