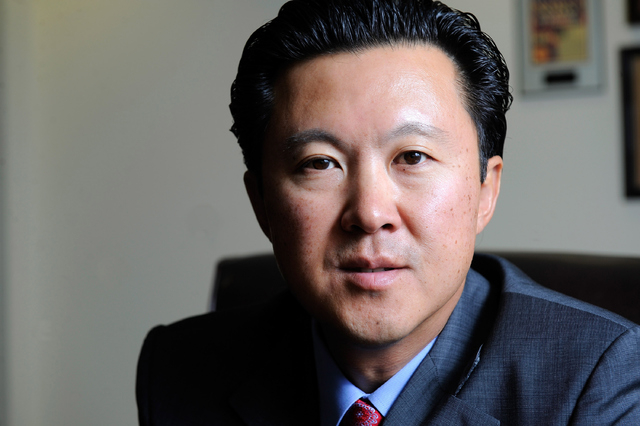 The new year presents a great time to think about new opportunities for financial success.
We Las Vegans witnessed the real estate market's collapse firsthand during the Great Recession that started in 2008 and the comeback in the following years. Las Vegas is known for its entrepreneurial spirit, and again the city is shining.
Here are some financial resolutions business owners and investors can think about in 2015:
▶ Ask yourself: Am I crystal clear about my financial goals and objectives? Many people don't have clear written goals for their financial objectives. Many people cannot articulate what they are trying to accomplish in their financial planning. Also surprising is that the more wealth people have, the tougher it may be for them figure what's most important when it comes to money. When financial planning's biggest challenge has been accomplished — meaning that you have accumulated enough wealth to be financially independent — what's next? A great question to ask yourself is, "What would need to happen in 2015 to make me feel that I have made good progress toward my financial goals?" Put your well-thought-out goals into writing and create a plan to go in the right direction.
▶ Don't wait until December to do your tax planning. If you own a business and are looking for tax savings by installing a retirement plan or changing the one you have so you can make bigger tax deductible contributions, don't wait until the end of the year, as it may be too late. Tax planning should be just that — planned and not reactionary. Consult your tax and financial advisers so you can put more money into your accounts and not Uncle Sam's in 2015.
▶ Don't fall victim to market volatility. It's normal for the stock market to go down as much as 10 percent or more every few years. Studies show that many investors panic during these corrections and bail out of their stocks or funds at the bottom resulting in poor long-term performance. The stock market has not had an official correction of 10 percent plus since fall 2011, so it is well overdue. If your investment strategy is to stay invested during a correction then stick to your plan by managing your expectations. Talk to your investment adviser about what to expect from your portfolio when a correction occurs so it doesn't surprise you and scare you into making bad investment decisions. Successful investing has as much to do with managing your investment behavior as the investments you own. If you can't stand the heat (so to speak) with big swings in your portfolio, talk to your adviser about alternative strategies that can help manage the volatility.
▶ Know your numbers. There are two important numbers everyone concerned about retirement needs to know. First: What is the amount of capital someone needs in his nest egg to last their lifetime? Many financial calculators can determine this amount, but the tricky part are the variables necessary for inputs. This is where a good financial adviser can help. Second: What is their family index? Instead of focusing on index returns, investors should know the target rate of return they need to earn to achieve their financial objectives. A common mistake I see investors make is to compare their returns with an index such as the Dow 30 or Standard &Poor's 500. Their portfolio might consist of other asset classes such as bonds, real estate, etc. but they compare their returns to the wrong benchmarks. It is not so important that one is beating the market, but rather are they achieving competitive returns for the risk taken.
▶ Don't forget about playing defense. Make sure that your financial plans are holistic when it comes to advice. A prudent risk management strategy will protect you and your family for uncertainties such as an accidents, long-term illnesses or premature deaths. Someone can insure against many of these risks. Also, having good, updated estate plans is a must. If you have been procrastinating about getting or updating your estate planning documents, stop. As some shoe company says, "just do it!"
Jimmy Lee, CEO of the Wealth Consulting Group, a Las Vegas wealth management firm with approximately $400 million in assets under management. He is a certified fund specialist and offers a holistic wealth management approach specializing in areas such as retirement planning, tax and estate planning, risk management, insurance planning and asset management. In addition, he organizes employee benefit plans for large corporations and company executives.