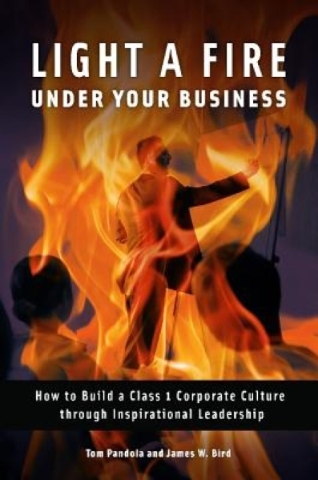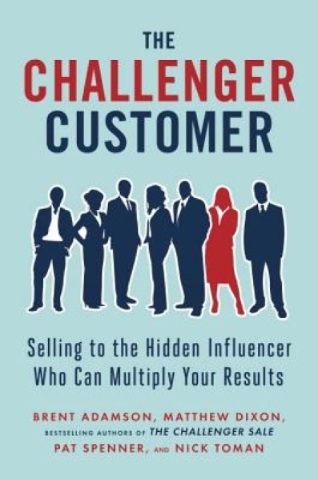 "The Challenger Customer — Selling to the Hidden Influencer Who Can Multiply Your Results" by Brent Adamson, Matthew Dixon, Pat Spenner and Nick Toman (Portfolio/Penguin, $28.95).
Today's B2B sales process doesn't just involve dealing with the purchasing department, nor one decision maker. The views of multiple stakeholders affect every decision. Consensus among them speeds decisions. Disagreement among them stalls decisions.
To be effective in this sales environment, sales and marketing departments must do their homework to find the Challenger Customer (CC,) a decision maker who can mobilize organizational consensus on buying decisions. In many ways, these champions of change act as a supplier's link to the various users of the product/service. CCs can be those who have much to gain or much to lose; don't let titles fool you — an IT analyst's input can sway organizational decisions.
While each buyer presents a unique selling situation, the process of buying follows the same path: "Learn, Define Needs, Assess Options, Make Decisions."
Engage people along that path with "collective learning." While initial contact usually involves one stakeholder, work toward group interaction throughout the process. Why? The authors' research shows that groups are apt to explore concerns and surface disconnects. As they share knowledge and perspective, they look for "getting things right" alternatives, which "uncover the more subtle or unexpected implications of their decision on various parts of the organization.
In the group-input environment, the salesperson facilitates and listens more than talks. Listening ensures a grasp of not only the customer's bigger picture but also a sense of its power structure and who can mobilize group action (i.e. a CC). Post-group, the salesperson coaches the CC through obstacle resolution by showing how the solution "de-risks" aspects of the group's concerns. Once obstacles are mitigated or removed, the CC can mobilize consensus.
The ROI of group engagement: 1. "Bringing customer stakeholders together to learn before they buy boosts their willingness to pay a premium." 2. "Fostering dialogue increases customers' willingness to buy future offerings."
"Light a Fire Under Your Business: How to Build a Class1 Corporate Culture through Inspirational Leadership" by Tom Pandola and James W. Bird (Praeger, $37).
As two former firefighters, the authors have firsthand experience with the need for teamwork, split-second decisions and direction in times of crisis. Their 10 Success Orders for "business firefighting" are derived from the firefighter's manual; they create a pre-planned checklist for preventing fires and handling them when prevention comes too late. Here are a few of the key ones:
"Recognize current business 'weather conditions' and obtain forecasts." There are patterns to problems. Be on the lookout for situations that created problems in the past. Create "what IF" scenarios based upon potential changes in economic, market, governmental, regulatory and competitive situations. While "what IF" may not come to pass, such thinking creates a business-as-unusual routine — which keeps you alert.
"Ensure instructions are given and understood." Develop a communications protocol based upon "position, progress and needs." To avoid misunderstanding, communication must be concise, clear, cross-functional and two-way.
Pay attention to information that filters up from below. Why? Those in the trenches are "spark detectors." Use their feedback to feed-forward.
Document the history of communications (including Q&A) organized around agreed-upon metrics and noticeable themes. This knowledge base can be used to:
1. Identify potential fires.
2. Respond to today's and tomorrow's situations and issues.
3. Create talent development experiences and mentoring moments.
Hot tip: Sharing best practices throughout the organization douses problems before they become raging infernos.
Jim Pawlak is a nationally syndicated reviewer of business books.