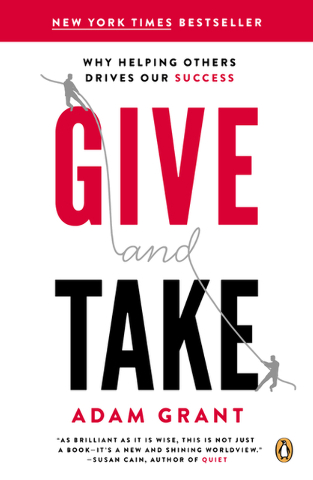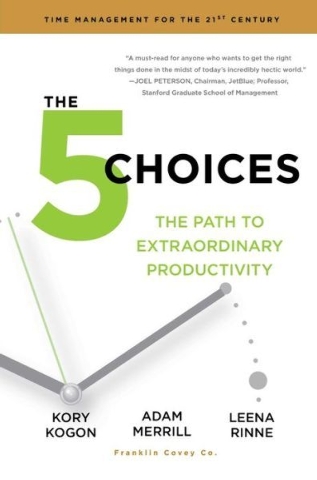 "The 5 Choices – The Path to Extraordinary Productivity" by Kory Kogon, Adam Merrill and Leena Rinne (Simon &Schuster, $28).
Over 350,000 respondents to a Franklin Covey Co. study indicated they spent about 40 percent of their time on things that weren't important to their jobs. The authors turned to brain science to figure out why so much time was being wasted. They found that we're addicted to urgency; we assume that what's in front of us in the moment is really important.
To overcome the addiction, you need to use a "Return on the Moment (ROM)" approach that holds at bay your instinctive, emotionally-reactive brain while engaging your evaluative, thinking brain. This involves effectively managing a four-quadrant ROM model:
Q1 – Necessity (e.g. angry customers, quality problems, deadline changes, etc.). In Q1, there's both importance and a sense of urgency. If you find that you're spending lots of time in high-stress, get-it-done Q1, chances are that you didn't pay attention to the root causes of the problems – because you're spending too much time in Q3 and Q4. "ROM = Breakeven."
Q3 – Distraction (e.g. interruptions, irrelevant meetings and reports, other people's issues, etc.). Because these become part of the daily routine, the urgency addiction kicks in; you respond as though you're in Q1. Think: If you postponed addressing them, would there be any serious consequences? If you questioned their relevance to your priorities and organizational goals, how could things change? "ROM = negative."
Q4 – Waste (e.g. Web surfing, gossip, Solitaire, etc.). In an attempt to escape from the stress of urgency in Q1 and Q3, you put your brain in neutral and relax. You know that there are far more important things to do; you lack the energy to tackle them. "ROM = Zero."
Q2 – Extraordinary productivity (e.g. creative thinking, problem prevention, execution, relationship-building, etc.). "Unlike the other quadrants, where things come at you, you have to consciously choose to be in Q2." Think: What's the highest value work in front of you? What stands in your way? Your choices to spend time in Q1, Q3 and Q4. If you act, "ROM = Exponentially positive."
The message: Never get caught up in the thick of thin things.
"Give and Take – Why Helping Others Drives Our Success" by Adam Grant (Penguin, $16).
When it comes to reciprocity (or lack thereof) in the business world, there are givers, takers and matchers. When it comes to success and productivity, Grant's research shows that while givers occupy the bottom, they also rank the highest. Clearly, there are two types of givers – those that go out of their way to help others at the expense of their own time and productivity, and those who know when, how and what to give.
Productive givers listen and ask questions. They develop a personal brand based upon "generously sharing their knowledge, teaching us their skills, and helping us find jobs without worrying about what's in it for them." They add value to relationships.
Adding value becomes contagious. In group situations where there's a giver present, the other group members contribute more. Givers "amplify the smarts and capabilities of other people." The amplification has a multiplier effect because other involved in the group take the giving lesson to other groups.
When it comes to crediting others, givers are at the forefront. They realize that all the pieces of the puzzle are of equal importance.
Before diving into the book's content, read the Acknowledgement section. There, Grant credits the hundreds of givers who helped shape the idea for the book.
Jim Pawlak is a nationally syndicated reviewer of business books.