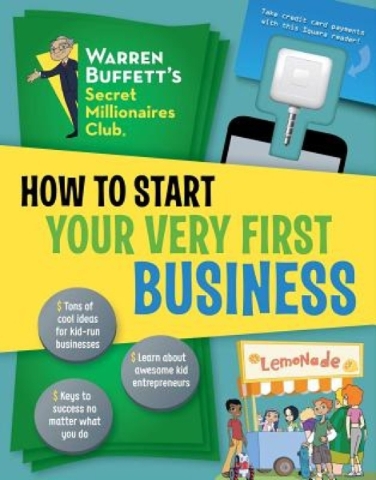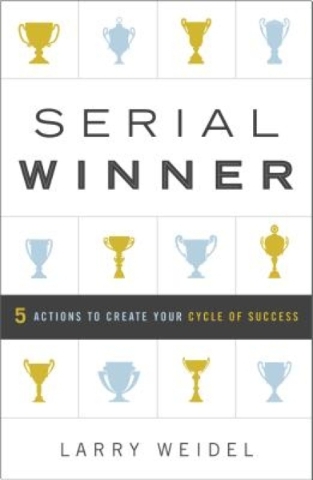 "Serial Winner – 5 Actions to Create Your Cycle of Success" by Larry Weidel (Greenleaf Book Group Press, $21.95).
As I turned the pages, I thought of Mitch Albom, an award-winning journalist, author of numerous best sellers, creator of musical scores and radio show host who also established charities in Haiti and Detroit. We all know people with similar track records of success.
How do they get it all done? They have the same 24 hours a day that we do; they just use them better than most. Their drive and ability to managing priorities sets them apart as "Serial Winners."
Weidel, an accomplished performance coach, identified five, drive- and priority-related common threads, which create success:
"Don't Hesitate, Decide." Don't let uncertainty deter action. Figure out what you want. See your "glass" as half full and decide what you must to do to fill it. Gather facts and create an action plan and timeline.
"Don't Just Do It, Overdo It." Convince yourself you can do it. Stay convinced by surrounding yourself with people who do more than encourage you; they point out how to improve your plan and actions. When things don't go as planned, increase your capacity to excel by doubling down on actions you take. Keep pushing yourself.
"Don't Quit, Adjust." When actions don't yield progress, you have two choices: give up or keep going. Moving forward with a mindset of "improvise and adapt" makes you think about what else you can do when confronted with obstacles.
"Don't Just Start, Finish." Since you don't control many of the elements that impact your plan and actions, you never really know where the finish line is. It's out there. If you think about your plan's action as a marathon not a sprint, you'll have the staying power to finish.
"Don't Settle, Keep Improving." Don't settle for being a one-hit wonder. See life as a path of continuous improvement. Take what you've learned (especially from mistakes) and develop a to-do agenda.
Takeaway: "The only questions that matter to winners are 'Do I really want it?' 'Does it really excite me?'"
"How to Start Your Very First Business" by Warren Buffett's Secret Millionaires Club (Downtown Bookworks, $14.99).
Warren Buffet started his first business when he was 6; he bought candy, gum and soda in bulk and sold the products individually. Capitalizing on Buffett's "You're never too young to start a business" theme, this book teaches kids the principles of entrepreneurship and financial responsibility. (There's plenty adults can learn, too.) Here are some key pieces of advice:
Turn something you love into a business. Nine-year old Cameron Johnson loved to draw. In 1994, he created one-of-a-kind stationery and greeting cards for family celebrations. Family, friends and his parent's co-workers wanted to buy the cards. Word spread and his Cheers and Tears business prospered. Johnson became a tween-age entrepreneur. Through Web-based ventures (the first was selling Beanie Babies on eBay), he became a millionaire by the time he finished high school.
Find new customers for a popular product. When he was 13, Hart Main and his younger sister sold candles for a fundraiser. He saw an opportunity to develop candles that would appeal to men — with fragrances like gunpowder, hot cocoa, fresh-cut grass, bacon and campfire. He chose soup cans, not glass jars, for packaging. Check out man-cans.com.
Main saw a societal side to his business, too. The candles are produced in community kitchens staffed by the developmentally disabled. A portion of the proceeds goes to the kitchens so they can provide meals to those less fortunate — more than 100,000 meals so far.
The stories of kid entrepreneurs are seeded throughout advice and how-to templates. There's even a Square Reader included; plug it into a smartphone or tablet and kids can accept credit card payments. (Adults would find it useful for garage sales.)
Jim Pawlak is a nationally syndicated reviewer of business books.