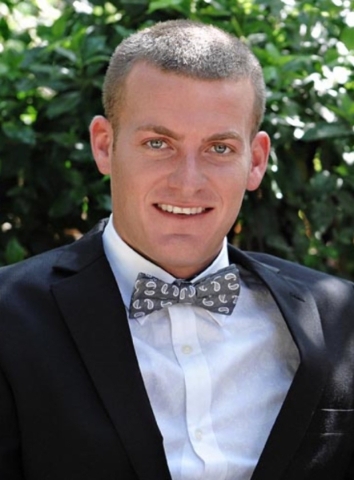 Business brokers help business owners sell their companies. This transfer of ownership is complex. Executed correctly, the sale of the company can lead to major financial rewards for the owner and the continued success of the company. Poor execution can lead to serious money being left on the table.
To help a business owner sell, a business broker must wear many hats, including: determining value, marketing the business for sale, maintaining strict confidentiality, qualifying buyers, drafting various agreements, securing financing, coordinating attorneys and accountants, facilitating due-diligence and helping the buyer and seller reach the closing table.
Business brokers not only manage these steps but also manage many sub-sets of these duties. This multifaceted, multitalented, multi-hatted individual is a business broker.
In the same way the client of an attorney would rely on the lawyer pre-trial and during trial, a business broker advises and prepares the client before listing the company, and coaches the client during ever-important "trial-like" buyer-seller meetings.
Let's be honest: Some business owners don't show well. Sometimes, they can throw up red flags, when red flags don't need to be present. To a broker, it may seem obvious, but pre-trial coaching can really be the key to having a productive and informative buyer-seller introduction.
Aside from the desire to get professional help with a complicated transaction, companies hire business brokers to increase the likelihood that the business will sell at all.
As a business broker, it is important to have relationships with not only buyers seeking out a business and business owners who recently sold, but it is important to hold relationships with various property owners, landlords, banks, appraisers, attorneys, accountants and due-diligence firms. Business brokers not only add value through experience, knowledge and relationships, but they give the seller the ability to continue running the business while the broker focuses on selling it.
Business owners know how to negotiate and may even have a buyer in mind for their company. This can often lead to the owner reacting to just one buyer versus finding out if the market will pay more. A good business broker should be able to help the company reach multiple buyers and navigate all the complexities of a deal while not leaving money on the table.
Selecting your broker
Because selling your business may be one of the most important things you ever do, it is important to interview brokers, learn their qualifications and really get to know who is representing you. Are they friendly, detailed, and meticulous — or do you simply smell a commission across the table?
It's important to put them through the wringer a little — they should be able to handle it.
Here are some questions to ask:
* How long have you served as a business broker? Ideally, you want to work with a broker with a track history that goes back several years. Have they sold companies the same size as yours or in the same industry as yours? If so, how long did the sale take? Did they receive full asking price?
* Do they work as part of a team or individually? Many large offices have access to in-house counsel for questions. Many have support staff for listing on various websites, developing mailers, making cold calls and reaching out to potential purchasers. Some large business brokerage firms have multiple offices giving them additional reach.
* Do you work full-time or part-time as a business broker? This could be an issue when an important phone call needs to be made.
* Do you have a real estate license? All business brokers in the state of Nevada must be a licensed real estate agent holding both a real estate license and a business broker permit. Not only is it illegal to operate without both of these, but real estate experience is important to the client if their deal includes the sale of a building or other real property.
* Does the broker have good Web presence? Most business buyers search on the Web. There is no MLS for business sales, so it's important your business broker has a strong Web presence.
And ask the broker for information on some of these important topics:
Will you prepare a business profile? Can I see a sample?
Does the broker do any direct mail or email blast marketing?
How many brokers does your firm have?
Is your firm local, regional or national?
Will my competitors be solicited as potential buyers?
Will you contact companies within my industry, outside the state?
What method does the broker use to establish the asking price for a business like yours?
What sort of price variance is typical between the asking price and the closing price?
How do you maintain the utmost in confidentiality?
What type of qualification process is in place for interested buyer inquires?
Asking the right questions will help you reach the right answer for you.
Jason Horwitz is a certified senior business analyst who represents buyers and sellers. Reach him at 702.850.0590 or through his website at www.jhbusinessadvisors.com