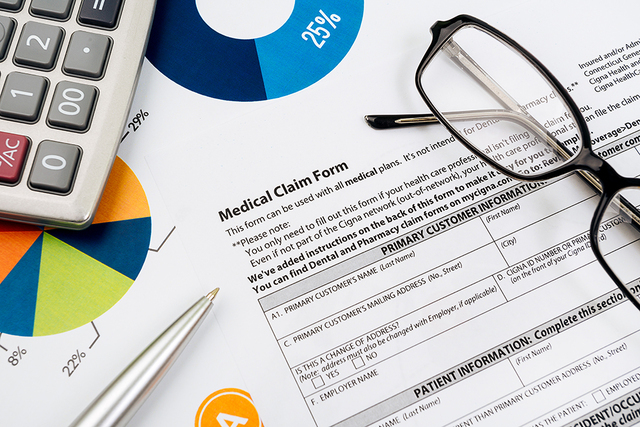 With the 2016 election-year political cycle in full swing, the most talked about issue of two election-year cycles ago, the Affordable Care Act — also known as Obamacare — may seem like a distant memory.
But no matter how long ago it may seem, the hot topic of communicating employee benefits is constantly an issue, one that was top of mind during the recent Trustees and Administrators Institute Summer Meeting, hosted by the International Foundation of Employee Benefit Plans at MGM Grand.
"It has always been a challenge to effectively communicate employee benefits and have key messages and services disperse into the workforce because most people do not sit in front of a computer all day for their job," said Julie Stich, research director for the International Foundation of Employee Benefit Plans. "We strongly advise all of our employees to know their audience, keep their message simple and repeat messages as often as possible."
It is a message that can vary from employee to employee, and not just because of the worker's age, marital status or salary. Other less obvious variables can also stand as roadblocks to effectively communicating employee benefits, many of which are familiar to the Las Vegas workforce. They include workers on a nontraditional or third-shift schedule, workers who move from jobsite to jobsite (known as multi-employer employees) and hourly, nonsalaried workers overall.
"Communicating with employees by life stage is the easiest way on a macro scale," Stich said. "But you still have to stay engaged for year-round communication and utilize other employees to help spread messages from positive experiences using their benefits."
The International Foundation of Employee Benefit Plans is home to more than 33,000 members who rely on the foundation to provide comprehensive health care, pension, retirement security, investment and education on other benefits. In February it released a benefits communication survey in which across the board, 80 percent of public employers, multi-employers and corporations stated they have a problem with participants not opening or reading communication materials. As a nonprofit organization, the foundation uses these research findings to produce and develop education and networking opportunities for their membership of benefit professionals.
"The Las Vegas meeting discussed what is changing with benefit plans, especially from legal and regulatory perspectives," Stich said.
Stich and the foundation offers a multi-employer benefit plan, made for employees who work at multiple jobsites or go from one project to another. These professions are numerous in the Las Vegas market, including bricklayers and other construction-related professions. To make sure employers stay current on their available benefits, the foundation hosts a daily news feed, industry webcasts and access to more than 100 common industry topics using an email delivery service.
"We know how to communicate with an industrial audience," Stich said. "Not all millennials want all their information on social media; some prefer videos, email and even traditional mail. It is important to know what people want, keep the message simple and short while avoiding jargon and technical language."
The findings in the foundation's recent survey identified several issues that can be linked to the nontraditional and transient workforce that dominates Las Vegas. For those who have multiple employers at different jobsites, a perceived lack of comprehension is a major challenge that must be overcome daily. To help benefits comprehension, especially with workers in nontraditional shifts, experts agree that access is the key and it is a lesson that many Las Vegas employers can learn. Using 24-hour nurse phone lines, personalized employee internet websites and regular meetings are all ways local employers can overcome the communication challenge.
"The first thing any employer has to do is recognize and communicate in advance that you know all of your employees have different needs and preferences," Stich said. "You cannot wait to hear about it from your employees or it is already too late."
Inadequate communication and comprehension of benefits for employees who work multiple jobsites, like many in Las Vegas, often comes down to dollars and cents. The survey compiled by the foundation found that more than 60 percent of multi-employers have no budget for benefit communication, keeping the problem's status as an ongoing inefficiency.
By comparison, only 40 percent of public employers did not have a benefit communication budget, while 56 percent of corporate employers lacked a budget. This response alone shows the widespread systematic challenges of communicating employee benefits, leading to the recommended best practice of year-round strategies and tactics, instead of communicating primarily during enrollment.
"You have to keep the message going all the time and just because an employer uses a lot of different communication methods it definitely does not result in a higher success rate," Stich said.
For Las Vegas employers who have little or nothing budgeted for an employee benefits communication program, Stich said it is never too late to start. She advises that milestone dates like the recent beginning of a new fiscal year July 1 is a perfect time to claim epiphany and not become another benefit communications statistic.
"If an employee's co-worker standing next to them on the factory line talks about how a benefit saved their family a lot of money, that is better than any communication strategy," Stich said. "It makes a better impression and builds relevancy, which is what you need for employees to use their benefits."