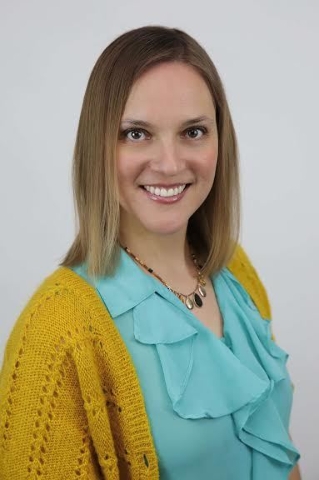 After 19 years practicing Chun Kuk Do, a Korean-based American hard style of karate founded by Chuck Norris, I earned my 4th degree black belt May 2. This test was my last in Chun Kuk Do, as students meeting specific eligibility requirements are promoted to fifth degree and above. Considering how demanding black belt tests can be, I've dreamed of this day for years.
Along the way, I've learned several lessons that can be applied to any long-term goal, in business or in life.
Here are a few:
THEY'RE OFTEN MORE WORK THAN EXPECTED
I've never forgotten the expression, "If I'd known how much work this was going to take, I never would have started." It echoes when I'm (still) painting my bathroom cabinets. It echoes when I'm knee-deep in a big work project. And it certainly echoed when I was practicing my katas for the umpteenth time at the park.
Most things worth doing require hard work and dedication, often more than you bargained for. So, if you're struggling toward a big goal, keep going. It's probably exactly what you're meant to do.
THERE WILL BE SETBACKS
During my first second-degree black belt pretest, I hurt my knee and had to bow out of the subsequent test. My issue was loss of cartilage; its unveiling was bad timing. This it's been an issue for me athletically ever since. Knowing you can do something some times but not all the time is extremely frustrating.
Pursuing long-term goals in business can often feel the same. Unexpected costs can slow already slogging progress toward building up a financial safety net that reduces reliance on timely client remittance.
One big client can drop off just when you're approaching your goal of increasing revenues by 15 percent.
Such surprises are discouraging and can make big goals seem downright lofty. Knowing that setbacks are inevitable helps temper disappointments when they arise. Redouble your efforts and keep moving forward.
THEY REQUIRE SACRIFICE
Every day I had to practice for my test, I'd come up with valid (and invalid) reasons to excuse myself. I'd do this all the way to the park and sometimes even while I practiced.
Sometimes I didn't feel tip-top. Or I was just tired from work. Sometimes there were things I'd rather be doing. (I spent my husband's and my birthday evenings at class.)
Starting and finishing a goal is easy, but it's really hard to stay motivated during of a long-term pursuit, especially when you have to pass on things that yield more immediate returns, whether it be a short-term project that would net big money but put your bigger business goal on hold, or even just enjoying some free time.
Anytime you're tempted to stray from your plan, weigh the consequences to determine whether it's worth it. (It's usually not.)
YOU MAY "FAIL," SOMETIMES PUBLICLY
On the road to black belt, students spend many a class executing their katas or one-steps alone in front of everyone. Critiques from black belts always follow, given in front of the group to provide others the opportunity to learn. No matter how kindly constructive criticism is given, and it truly is given from a good place, it can be hard to hear. Some nights I'd wonder how I ever got to black belt at all.
No matter the venture, there's a good chance you'll make mistakes. You may even make them in front of other people. What really matters is how you recover and what you do with what you learned.
THEY CAN BE HARD
About a month before my test, I mentioned to a friend, "Going for fourth-degree black belt is hard." Her response was something to the effect of, "I should hope so." She's right, of course, but the sentiment I was really trying to express is that it's amazing how hard something can be even when you're good at it.
When you have natural sprezzatura, it's easy to get comfortable (lazy), but that rarely works if you're shooting for the big stuff. I recently read in Southwest Airlines' magazine a quote that stuck with me: "Going from bad to good is way easier than going from good to great."
Many meaningful goals can take a really long time. Just know that you can do it and keep going.
Melissa Biernacinski serves as media relations director for Imagine Communications. She is also a student and instructor at Cox &Gallacher Martial Arts. Email her at mbiernacinski@weareimagine.com.