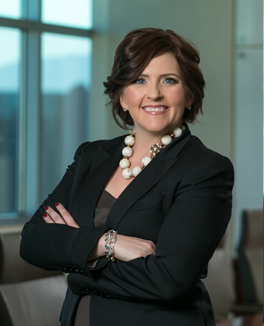 The law firm of Brownstein Hyatt Farber Schreck, in partnership with the Regional Transportation Commission of Southern Nevada, recently hosted nearly 50 Southern Nevada community leaders for a tour of Denver transit development projects. The group traveled to Denver to tour the city's current transportation options and participated in panel discussions with key leaders from the public and private sectors to learn how Denver positioned itself as a good investment for smart transit options.
With the new Transportation Investment Business Plan, RTC envisions a world-class, multimodal transportation system to connect activity centers, including the Las Vegas Strip, the Convention Center, Downtown Las Vegas, UNLV and McCarran International Airport. A key component in the plan is a light rail system in Southern Nevada.
Brownstein, founded in Denver, has played a central role in many of the public/private partnerships that have transformed Denver through investment in transportation infrastructure. When the RTC expressed interest in a presentation to the Las Vegas City Council about its desire to bring community leaders in Nevada to tour Denver, we knew we could help ensure those leaders were exposed to all aspects of questions that would be raised on this important tour. In partnership with our colleagues in Brownstein's Las Vegas, Denver and Washington, D.C., offices, we constructed a two-day educational tour that explored all aspects of Denver's infrastructure plan, including the role of public/private partnerships, alternative funding models and private investment in infrastructure.
Among the top insights shared by our panel of experts from across the public and private sectors, we narrowed it down to the top three insights that the Southern Nevada community must consider when taking the next steps for a broader transportation infrastructure plan.
1. Collaboration is key
All of the panelists agreed on one thing: Denver would not have succeeded in executing its vision if all stakeholders, public and private, did not reach consensus on a plan and work together to achieve their collective vision. Chad McWhinney, CEO of McWhinney, a Denver-based real estate developer, discussed his company's decision to invest in the redevelopment of the city's historic Union Station. Upon learning about the synergy, energy and alignment from the public and private sectors that would make up the investing and financing partnership, McWhinney decided the same day to join the group. "Everyone rowing in the same direction was essential," said McWhinney about the collaboration needed for a successful public/private partnership.
2. Focus on federal funding
One of the key aspects that made Denver a model city for investment in smart transit options was its pursuit of federal funding for its transit development projects. Two panels of Denver transportation officials and Brownstein attorneys encouraged the tour participants to consider alternative finance options, including public/private partnerships, federal EB-5 funding and Wall Street mezzanine funding.
Dave Genova, general manager of the Regional Transportation District, told the group that federal funding powered the public/private partnership structure. He noted that an essential factor in bringing in the private sector was assuring partners that the project's public funding was secure. By pursuing and successfully securing the nearly $1 billion in federal grants and other funds for the ambitious Eagle P3 Project (which includes Denver's commuter rail program), the public/private partnership flourished.
3. Prepare for change to happen quickly
If you've visited Denver in the past few years, you've probably noticed the cranes dotting the downtown skyline and the number of new construction and economic development projects going on across the city. Our panelists were united in recommending that any city considering a large, citywide transit development project be prepared for change.
They agreed that despite the size and scope of RTD's transportation development—including the new commuter rail line connecting Denver International Airport to downtown — people started to see change in their communities almost immediately. At Denver's Union Station, which underwent a $54 million transformation via a complex and rapidly evolving public/private partnership, the downtown community around the station noticed crime levels decreasing and new businesses coming to the area, even before the project had broken ground.
It was our goal to foster conversations among the political and business leaders of Southern Nevada that could provide a road map for updating the region's transportation. With a comprehensive look at Denver's transit systems and insights from the people that made them happen, tour participants have plenty to ponder as they determine the next best steps for transit in Southern Nevada.
Rebecca Miltenberger is a shareholder with Brownstein and Alisa Nave-Worth is a senior policy advisor and counsel.