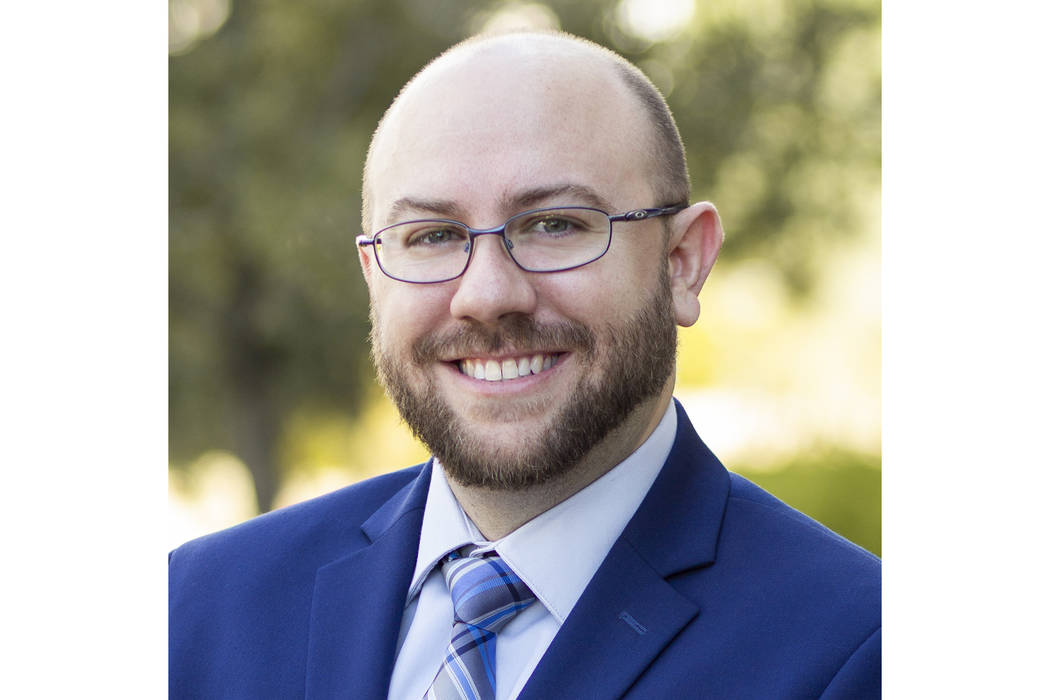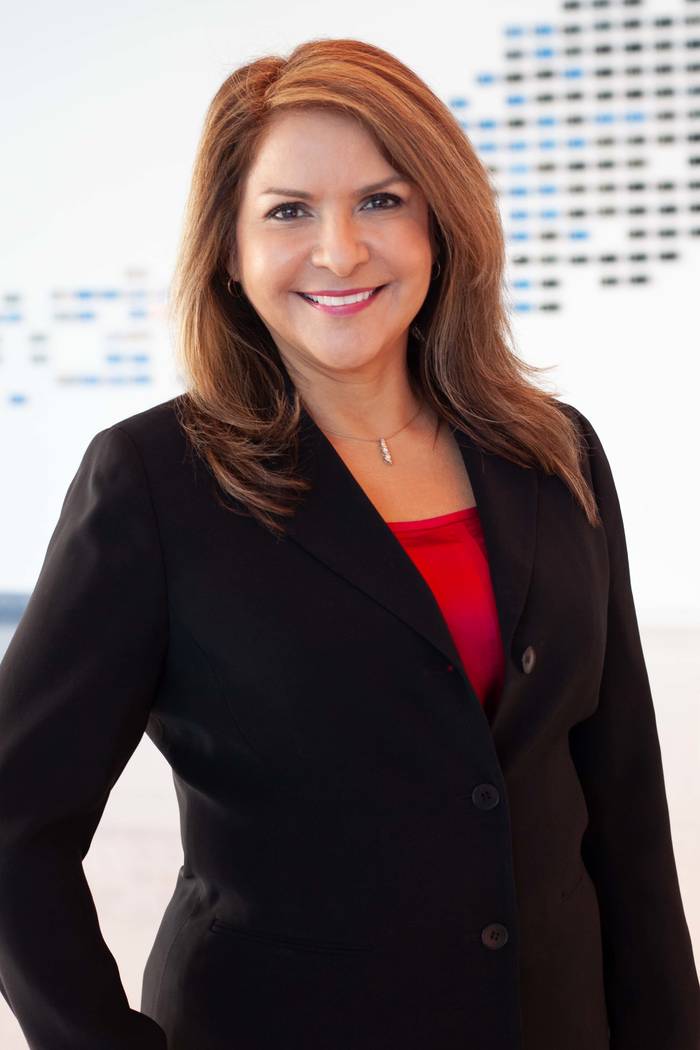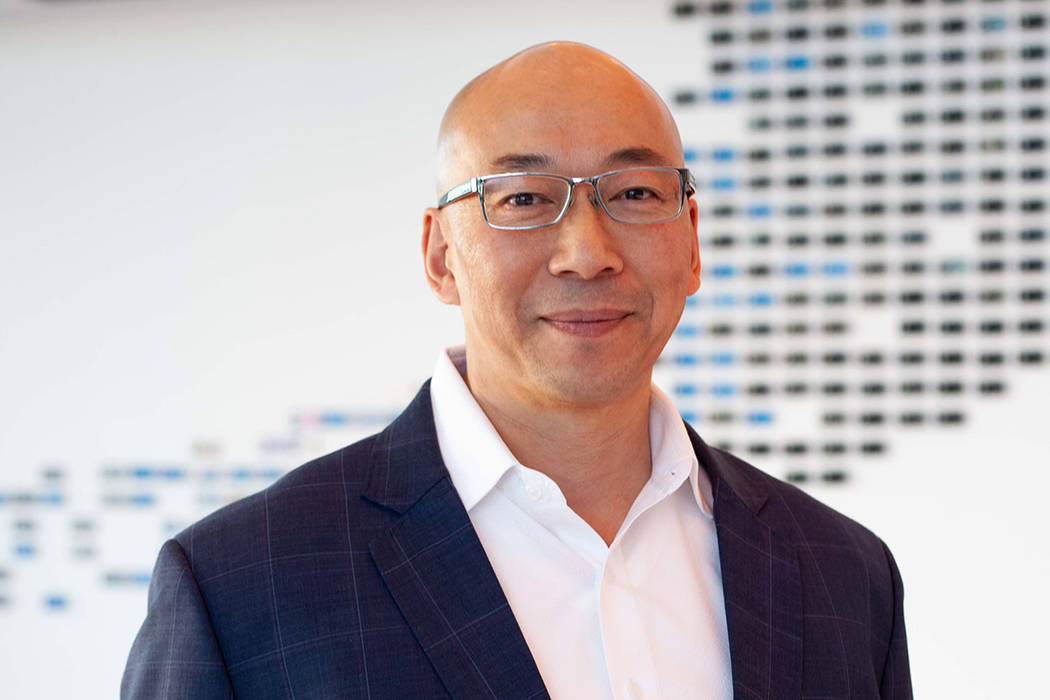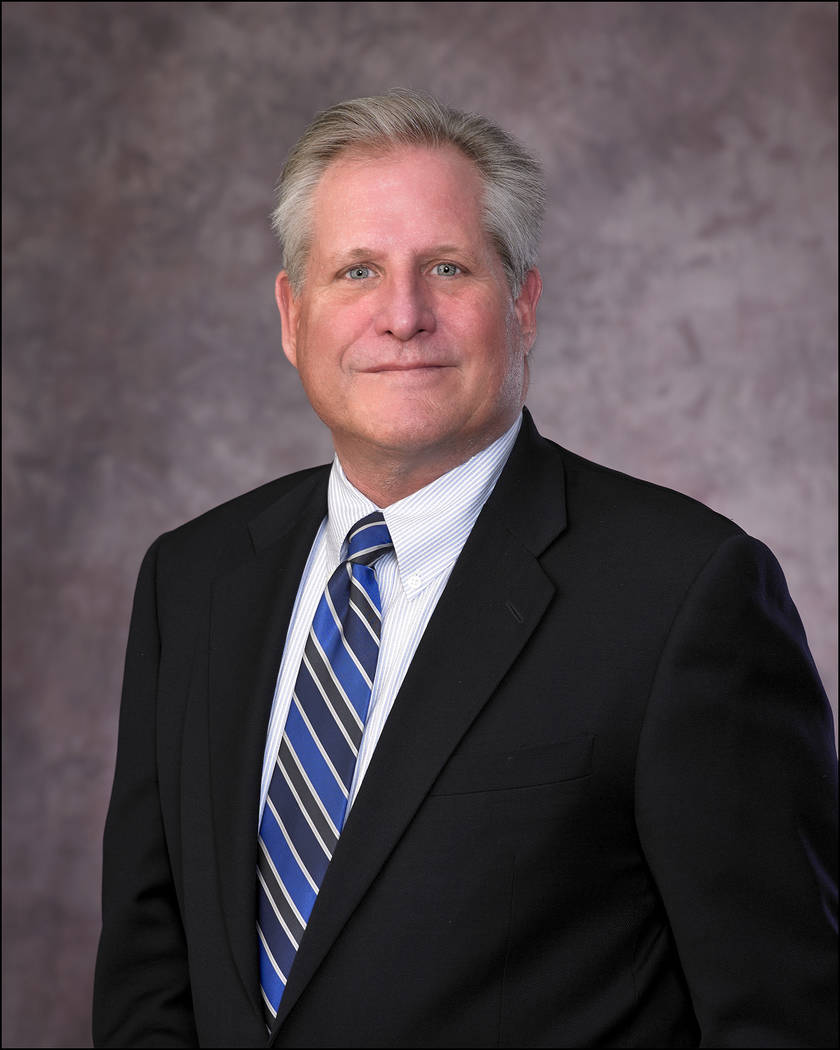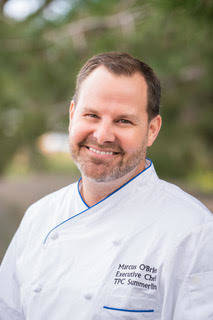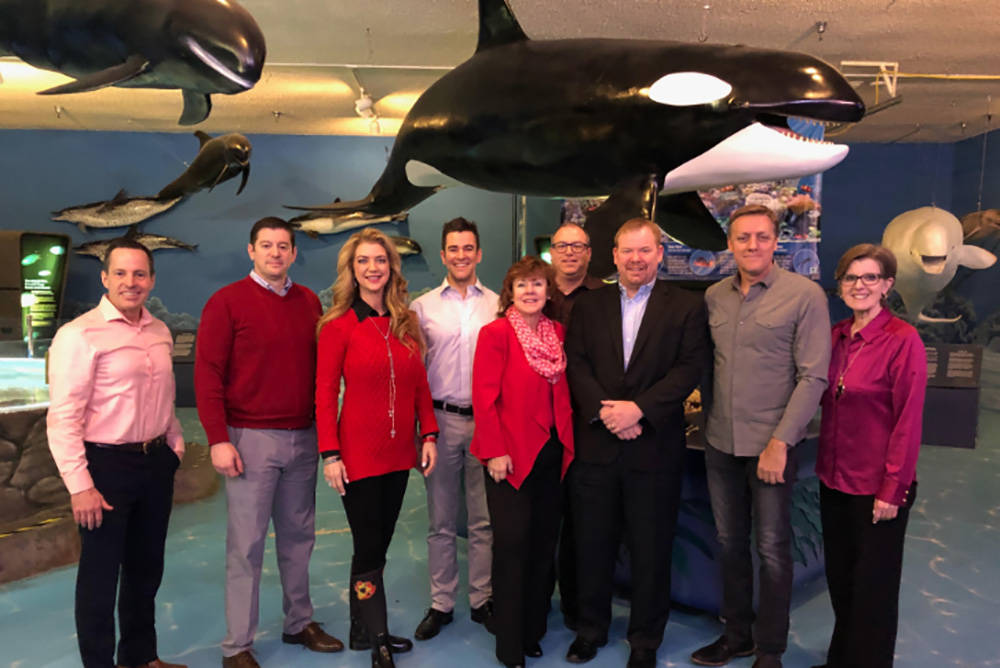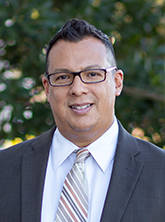 FINANCE
• Nevada State Bank has promoted Brandon York to manager of the Mountain's Edge branch and Alberto Calderón to manager of the Eastern Avenue and St. Rose Parkway branch.
Calderón has 24 years of retail banking experience with 20 years in management. He began his banking career as a branch operations specialist at Bank of America and went on to manage multiple locations for competitor banks, including US Bank and City National. Calderón joined Nevada State Bank in September 2018. He is a three-time Pinnacle Award Winner at US Bank, and a Presidents Club Recipient for Bank of America and US Bank.
York joined Nevada State Bank in April 2018 as a business banking officer and has 14 years of retail banking experience with 10 years in management. He began his banking career as a teller at Bank of America and went on to manage multiple new locations for competitor banks. York has received several honors, including the Delivering One Team Award from Bank of America in 2017, the Rising Leader's Award from Mass Mutual in 2014, and most recently the 2018 Q3 Nevada State Bank Retail Gold Star Award.
"We are excited to promote these two banking veterans to lead our branches and look forward to the leadership they'll bring to their teams," said Craig Kirkland, executive vice president and director of retail banking for Nevada State Bank.
Calderón has a bachelor's degree in business from UNLV with an emphasis in communications and marketing. He volunteers for the Miracle League, Special Olympics, and Junior Achievement. York has a bachelor's degree in business with an emphasis in accounting from the University of Phoenix. He also runs the Cub Scout program for Goolsby Elementary School and supports his wife, who manages the school's Girl Scout program.
• Credit One Bank named Alicia Fernandez-Campfield as senior vice president of customer service operations; Edmund Ng as senior vice president of customer acquisition marketing; and Shalonda Webb-Hills as vice president of operations support.
"As Credit One Bank continues to grow its product offerings and service lines, it's crucial to build a strong team that is dedicated to customer service, marketing strategy and support of global operations," said Laura Faulkner, vice president of marketing for Credit One Bank.
Fernandez-Campfield's previous experience as chief operations officer at software company, Teletrac Navman, has made her well-equipped to lead across multiple industries. Her executive leadership experience has allowed her to deliver significant operational results on a global scale. In her new role, Fernandez-Campfield will oversee numerous areas of the customer service team including fraud operations, customer escalations and back-office operations. She holds a Bachelor of Science in mechanical engineering from Texas A&M University, a Master of Science in information technology from Rochester Institute of Technology and a Master of Business Administration from Marquette University.
Ng has over 27 years of experience in designing, architecting and deploying successful direct marketing programs for clients in the financial and insurance industries. Ng joins Credit One Bank from RR Donnelley, a globally integrated communications company that provides marketing solutions, business communications and commercial printing solutions. He served as senior account director responsible for the growth and development of numerous multimillion-dollar customer portfolios. In his new role, Ng will lead key aspects of customer acquisition direct marketing efforts, including direct mail operations. He holds a Bachelor of Science degree in marketing and economics from Northern Illinois University and is an active member of the Direct Marketers Association and LendIt Fintech.
Webb-Hills most has served as program manager on the professional services, transition and transformation team at Xerox Corp. During her tenure at Xerox, she led several global-scale initiatives, including the building and staffing of teams focused on print services and asset management and oversaw the implementation of new business lines and client accounts. In her new role, Webb-Hills will be responsible for strategic project development, change management and business process improvement, resulting in increased card member satisfaction. Webb-Hills holds a Bachelor of Science degree in business management.
• First Security Bank of Nevada announced that Roger Unger has joined the Bank as senior vice president, director of sales and marketing. In this role, Unger is responsible for leading the bank's growth in small business banking, including SBA 7(a) and 504 loans to small- and medium-sized business clients in Southern Nevada.
"At First Security Bank, we believe that small businesses are the economic drivers of our communities," said Jason Awad, chief executive officer. "Roger's proven leadership skills and extensive background in managing SBA lending will ensure that we serve even more small businesses in the Las Vegas Valley."
"We are thrilled to have Roger bring his talent and expertise to better serve our clients," said Carolyn Crockett, president and Chief Credit Officer for First Security Bank of Nevada. "His experience in business banking and SBA lending make him a great asset for our clients and the bank."
Prior to joining First Security, Unger served as vice president, SBA Lending business development officer for Wells Fargo Bank for 10 years. While there, he led all SBA sales and business development activities in Las Vegas and the River Cities.
Active in his industry and community, Unger serves on the Habitat for Humanity Las Vegas executive board. He's also a longstanding member of the Las Vegas Host Lions Club and an engaged member of Trinity United Methodist Church, for which he was chairman of the Finance Committee from 2001 to 2018. In addition, Unger is a member of CCIM and NAIOP as well as a graduate of Leadership Las Vegas, Class of 2001.
Unger holds a bachelor's degree in marketing and management from Northern Arizona University.
HOSPITALITY
Summerlin announces culinary veteran Marcus O'Brien as its new executive chef. O'Brien brings 20 years of talent cultivating experiences in world-class resorts, upscale restaurants, sporting venues and the catering of high-profile events. The new executive chef will be responsible for elevating the overall dining experience at TPC Summerlin.
With his passion for the food industry, O'Brien has served in many positions at the top of his field. Most recently, he served as the executive chef at the Hard Rock Casino. In this role, O'Brien was responsible for an array of diverse dishes at three luxury restaurants, catering experiences and in-room dining options.
O'Brien initially began his career as the executive banquet chef at N9NE Group where he managed dining experiences for the Palms Resort, N9NE Steakhouse, Nove Italiano and Moon Nightclub. During this position he served large-scale and high-profile events including the MTV Music Awards and private government and celebrity gatherings.
"Marcus O'Brien is a highly decorated chef in the Las Vegas resort market and is already making a difference at TPC Summerlin," said Kent James, national director of Food and Beverage PGA TOUR Golf Course Properties. "We are fully committed to taking TPC Summerlin to the next level and bringing Marcus on board is a big step towards our goal."
Brien also made his mark in the private golf club world as former executive chef at Anthem Country Club.
NONPROFIT
• Las Vegas Natural History Museum, a private, nonprofit institution dedicated to educating children, adults and families in the natural sciences since 1991 in Southern Nevada, announced its 2019-2020 board of directors, said Marilyn Gillespie, executive director of LVNHM.
"I am delighted with our new executive board; each brings a dynamic new foresight and passion to help grow and carry out our Museum goals and mission," Gillespie said. "Our executive board will serve a two-year term under the direction of our new chairman of the board Joe Tumminia; and we are appreciative that two members, Stephanie Stallworth and Don Polednak,have celebrated a decade on our board," she said. The new 2019-2020 LVMHM Board:
— Joe Tumminia, chairman of the board (The Whiting-Turner Contracting Co.)
— Joel Schwarz, Esq., vice chair (Dickinson Wright)
— Marcel T. Bloomer, secretary (Bank of America/Merrill Lynch)
— Robert Bulmer, treasurer (Bank of Nevada)
— Stephanie Stallworth, member at large (Cox Communications)
— Donald T. Polednak, Esq, member at large (Sylvester & Polednak, Ltd.)
— Matt Engle, past chair (Insurance Office of America)
"Our main goal is to build on the great success and progress that makes our Museum a place for first-class education; engagement and enjoyment," Tumminia said. "Over the next few years we will look to maximize youth participation and continue to develop a dynamic exhibition experience for our community, he said.
A Smithsonian Affiliate since 2002 and accredited by the American Alliance of Museums since 2013, the Museum was also declared a federal repository in 2015 allowing all archeological and paleontological finds in Southern Nevada to be housed at the Museum.
• Carole Fisher, president and CEO of Nathan Adelson Hospice, announced that Jafeh Akpe has joined the nonprofit hospice as chief compliance officer.
In his role, Akpe will be responsible for developing, overseeing and monitoring the Corporate Compliance Program of the organization in order to ensure compliance with all applicable federal and state laws and health care program requirements. Akpe also will ensure organizational compliance regarding the privacy and security of patient information. He will direct and supervise the quality officer, collaborate across teams to develop initiatives and implement process improvements relating to quality, regulatory compliance, accreditation, finance, billing and coding.
Prior to becoming chief compliance officer for Nathan Adelson Hospice, Akpe was the assistant system director for Health Information Management at the Valley Health System's six Las Vegas hospitals and two other hospitals in Nevada. There he managed the clinical and physician documentation and improvement program for the hospital group.
Akpe earned his medical degree from the University of Ibadan in Nigeria. He also has a Master of Science in health care management from the University of Texas at Dallas, a Master of Business Administration in health care management from Goldey-Beacom College and he is a Fellow of the American College of Healthcare Executives (FACHE). He holds a number of certifications in health care compliance, coding, clinical documentation and he is a Lean Six Sigma green belt. Akpe is also an active community volunteer.