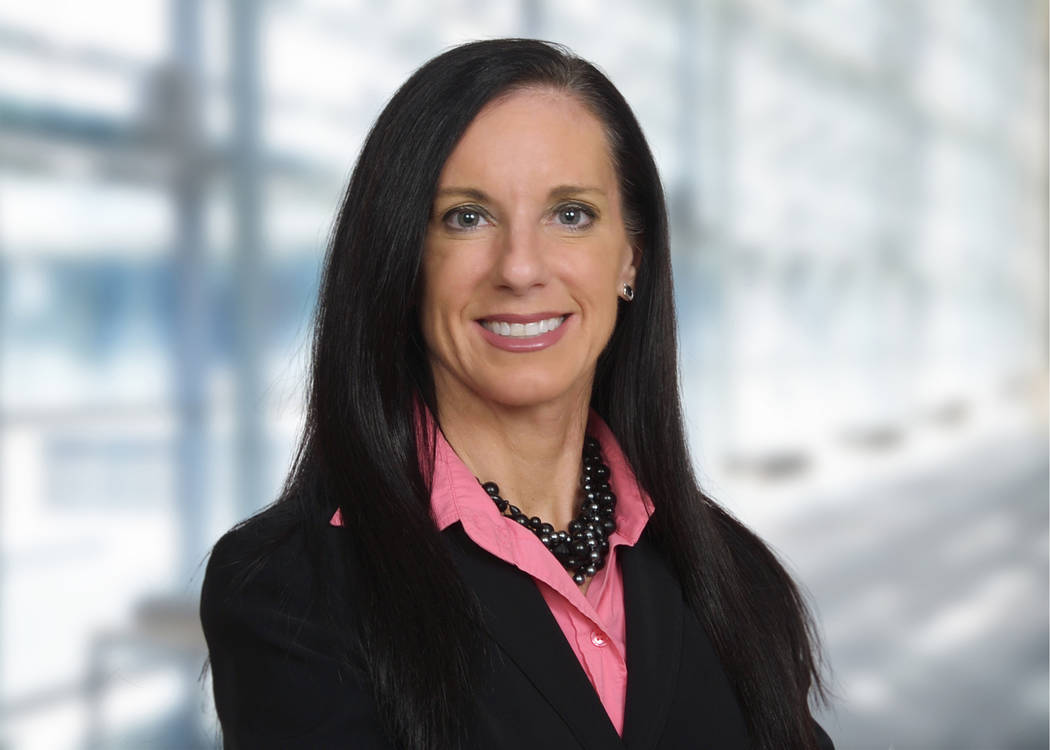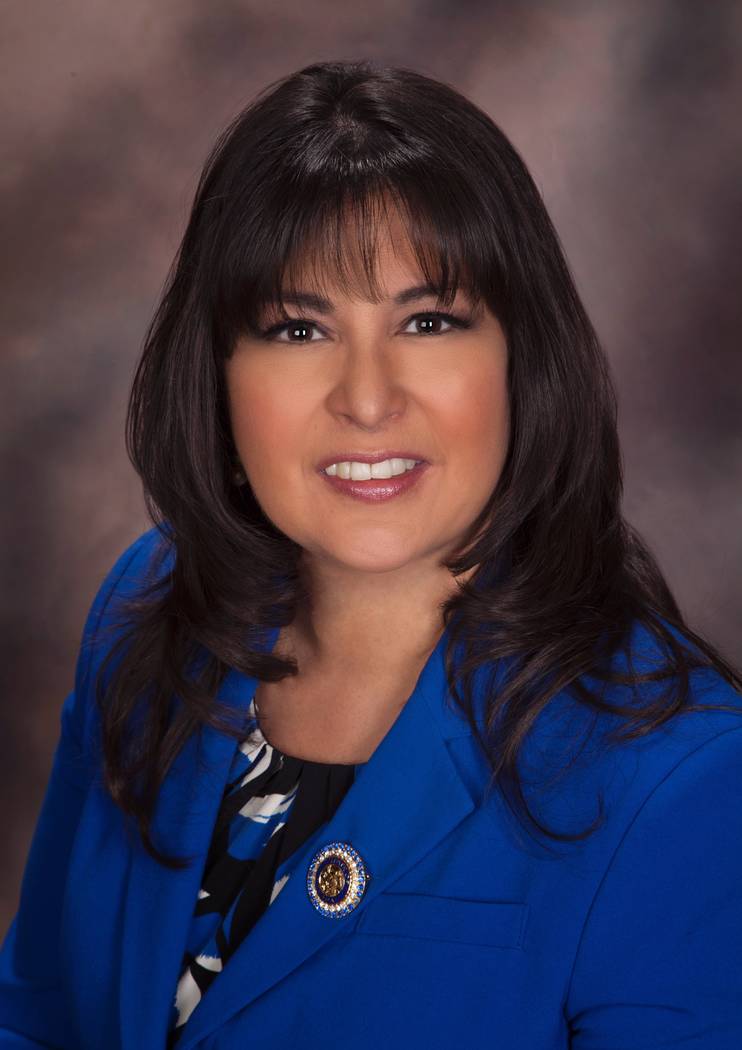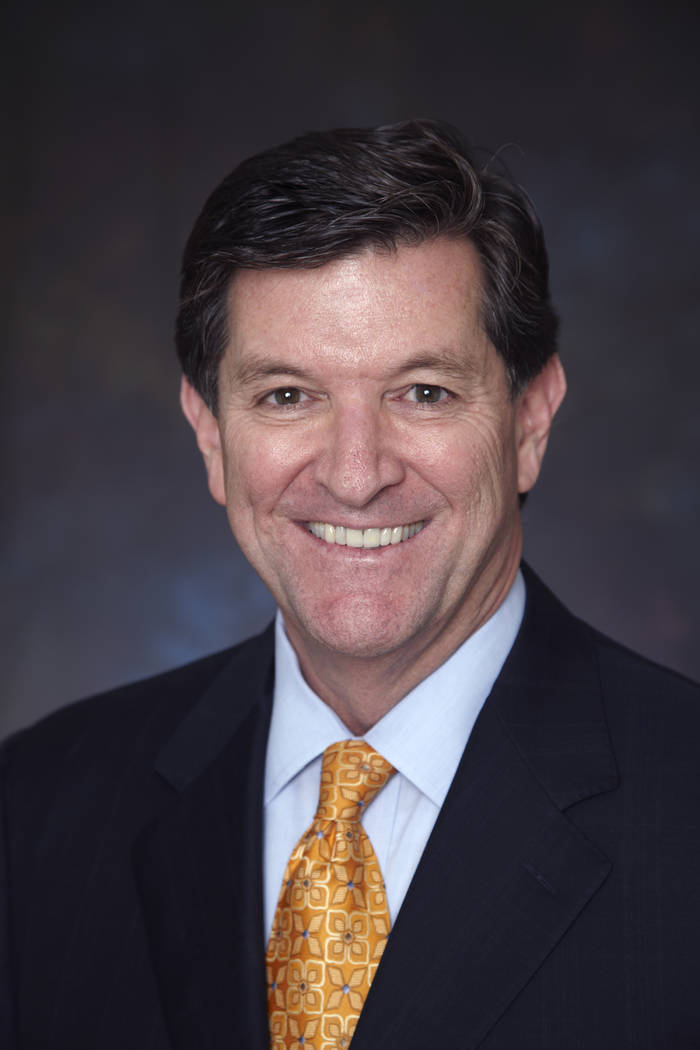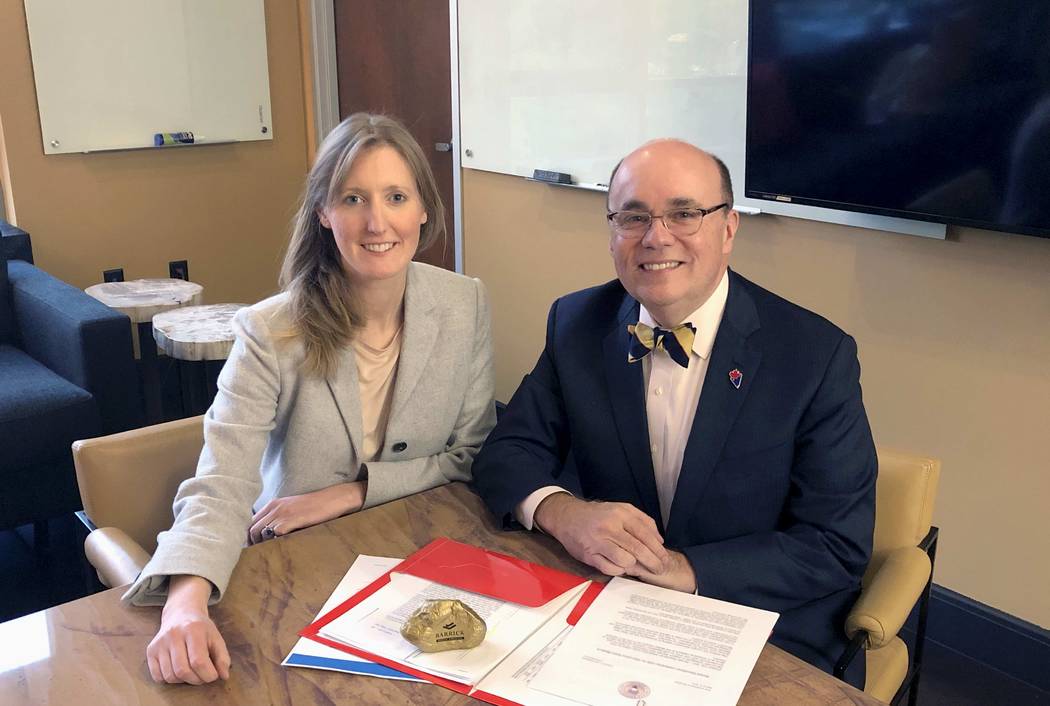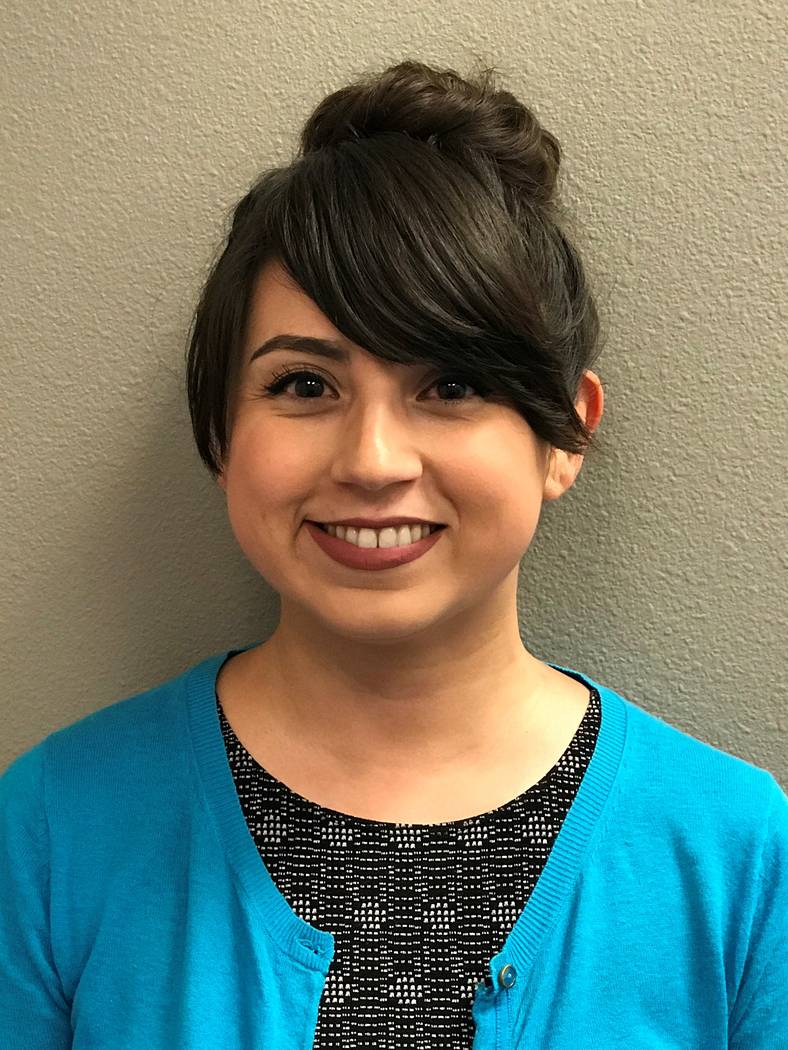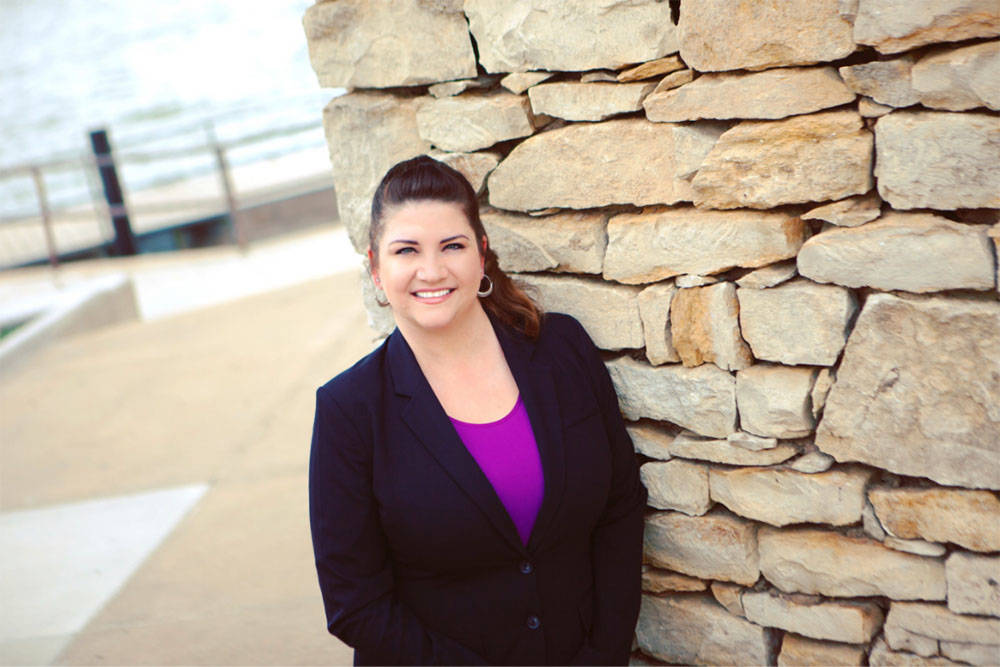 FINANCE
• BDO USA LLP, A professional services firm, announced the addition of Angelique M. Balistreri as a tax partner in the firm's Las Vegas office. In this role, Balistreri will be responsible for providing a variety of tax services to Las Vegas clients, including corporate tax compliance and tax consulting services.
"Angelique's leadership experience and tax expertise makes her an asset to our clients and professionals," said Hoon Lee, regional managing partner at BDO USA LLP.
Angelique joins BDO with more than 23 years of experience delivering tax services to clients in various industries, including media, software, publishing, entertainment, private equity, real estate and consumer products. Prior to joining BDO, she was the tax director for a Las Vegas-based accounting firm. Angelique received her Master of Science in taxation from Long Island University and her bachelor's degree in business administration, accounting from Hofstra University. She is a member of the American Institute of Certified Public Accountants and is a licensed CPA in Nevada, New York and New Jersey.
GOVERNMENT
• Former Nevada Assemblywoman Irene Bustamante Adams is the new chief strategy officer for Workforce Connections, Southern Nevada's Local Workforce Development Board (LWDB).
In the role, Bustamante Adams will oversee the One-Stop Career Centers expansion in local libraries, while creating an integrated workforce system to support the growth of in-demand industries as identified by Nevada's Economic Development Plan.
Bustamante Adams has a strong history in hospitality and politics. She worked 18 years at MGM Resorts International, working her way up from clerk to corporate. In addition, Bustamante Adams represented District 42 in the Nevada Assembly from 2010 to 2018, serving as Speaker Pro Tempore in her last leadership role.
Education is important to Bustamante Adams. She was raised in the farming community of Kerman, California, and worked the agricultural fields along side her siblings. She was the first in her family to attend and graduate college, earning a Bachelor of Science degree in business management from California State University, Fresno. In 2007, Bustamante Adams became the first Latina in Nevada history to earn an Executive Master of Business Administration degree from UNLV.
Bustamante Adams serves on the boards and councils of the Nevada Commission on Service, United Way of Southern Nevada and Uplift Foundation of Nevada. She is married to Army Sgt. Brad Adams and has two daughters, Olivia and Alaina.
HEALTH CARE
• HCA Healthcare's Las Vegas-based Far West Division has announced that Dr. Joseph C. Corcoran, DO, FACOG, is the new division chief medical officer.
Corcoran has been with HCA Healthcare for nearly six years, serving as CMO of Brandon Regional Hospital in Brandon, Florida. In his new role as Far West Division CMO, Corcoran will oversee clinical excellence for nine hospitals, nine surgical centers and a host of outpatient locations in California and Nevada.
"Dr. Corcoran is a proven physician leader who values the care and improvement of human life above all else," said Brian Cook, president and CEO of HCA Healthcare's Far West Division. "He has a tremendous track record for driving clinical priorities in order to enhance care delivery and improve quality and outcomes among the patients we are honored to serve."
Building upon nearly two decades of front-line patent care as a board certified obstetrician/gynecologist, Corcoran is an engaged clinical leader. After transitioning from private practice and earning a business degree, he served as senior medical director, clinical finance strategies with the advisory board. Corcoran joined HCA Healthcare's Brandon Regional Hospital as CMO in 2013. During his tenure, the hospital earned Top Performer recognition for Quality and Patient Safety from The Joint Commission and Leapfrog Group, among others. The hospital also launched six accredited residency programs, expanded advanced clinical services for cardiac, neuroscience, and surgical oncology patients, and added advanced Women's & Children's services including Pediatric General Surgery.
Corcoran is a graduate of the Nova-Southeastern University College of Osteopathic Medicine and completed his OB/GYN residency at Temple University Hospital. He is a Life Fellow of the American Congress of Obstetricians & Gynecologists. He earned his master's degree from the University of Florida's Warrington College of Business with a focus on Innovation and Entrepreneurship.
Corcoran replaces Dr. Eric Ramos, MD who left HCA Healthcare's Far West Division in October 2018.
MINING
• Barrick Gold Corp. has announced management changes within the its North America region. Michael Brown, president, Barrick U.S.A., will be retire Dec. 31. Brown has been with Barrick since 1994, and has played a key role in the growth and development of the company's U.S. operations over two-and-a-half decades.
Catherine Raw, chief financial officer at Barrick, will take over responsibility for the company's U.S. operations on Jan. 1, in the newly created position of chief operating officer for North America.
"Michael has worked tirelessly to connect Nevada's mining industry with government, communities and organizations across the state, always with an emphasis on building mutually beneficial, long-term partnerships," said Barrick Executive Chairman John L. Thornton. "We thank Michael for his substantial contributions, and wish him success in his future endeavors."
Brown joined Barrick as vice president of government affairs in 1994. He became president of Barrick U.S.A. in 2015. He was responsible for establishing Barrick's presence in Southern Nevada with the opening of the Barrick Global Shared Services Center in Henderson in 2015. Mr. Brown was the recipient of Nevada's Education Hero Award in 2017, the Señores of Distinction in 2016, and the Civitas Laurel in 2015.
REAL ESTATE
• Blue Heron, a Southern Nevada-based design/build firm, has named Renee Perez marketing manager. In her role, Perez brings more than 12 years of experience in marketing and design to assist with Blue Heron's mission of providing uncompromising quality and originality in its custom home designs.
As marketing manager, Perez is responsible for providing professional design expertise from concept to delivery, designing and writing content for print and digital advertisements, developing sales and marketing materials, promotions, campaigns and news releases, as well as managing website content.
Prior to joining Blue Heron, Perez worked as a senior graphic designer for Caesars Entertainment. She was responsible for managing teams of designers on large-scale marketing projects and assisted in the development and improvement of new Visual Identity Systems for national and international brands such as Caesars Palace, Harrah's and The LINQ. Prior to her senior-level role, she worked as a graphic artist for various Caesars Entertainment properties, including Harrah's St. Louis. Perez earned a Bachelor of Fine Arts degree in graphic design from Webster University in St. Louis, Missouri.
• Grand Canyon Development Partners, a Las Vegas-based real estate development and construction management company, has hired Candy Masuch as executive assistant.
In her new position with the company, Masuch will oversee employee relations, social media implementation, office management, coordinating and scheduling travel plans of executives and assisting with public relations and marketing initiatives.
Masuch brings more than 17 years of experience to her position having previously worked for Kiewit Power as executive assistant to the president, and executive assistant and marketing coordinator for American Energy Solutions, Inc. Native to Overland Park, Kansas, she recently relocated to Las Vegas with her husband.