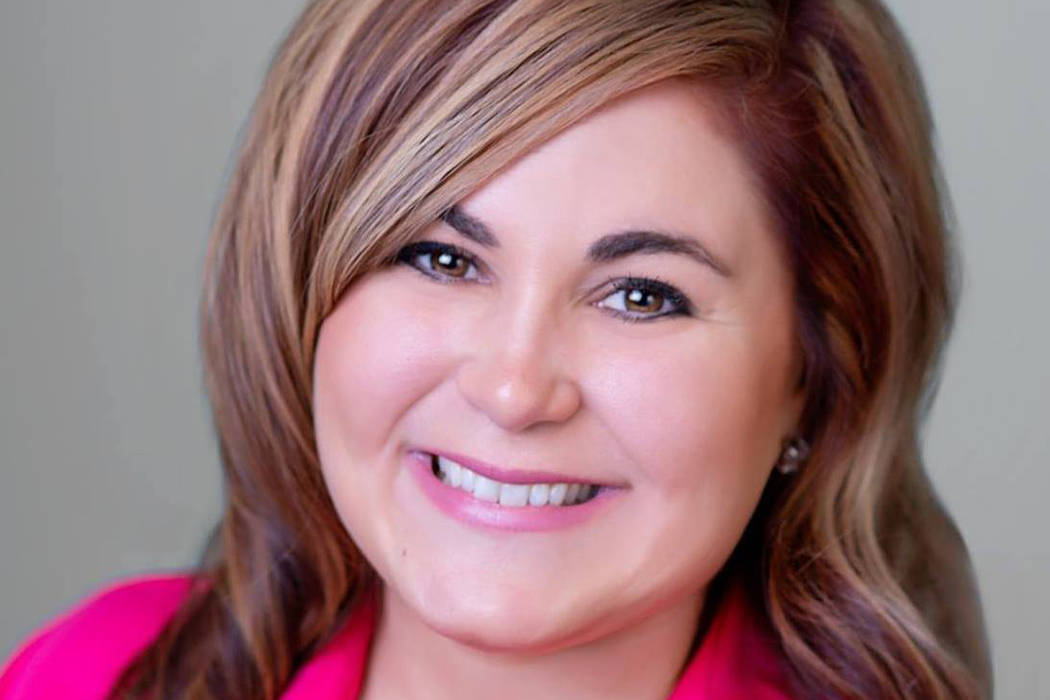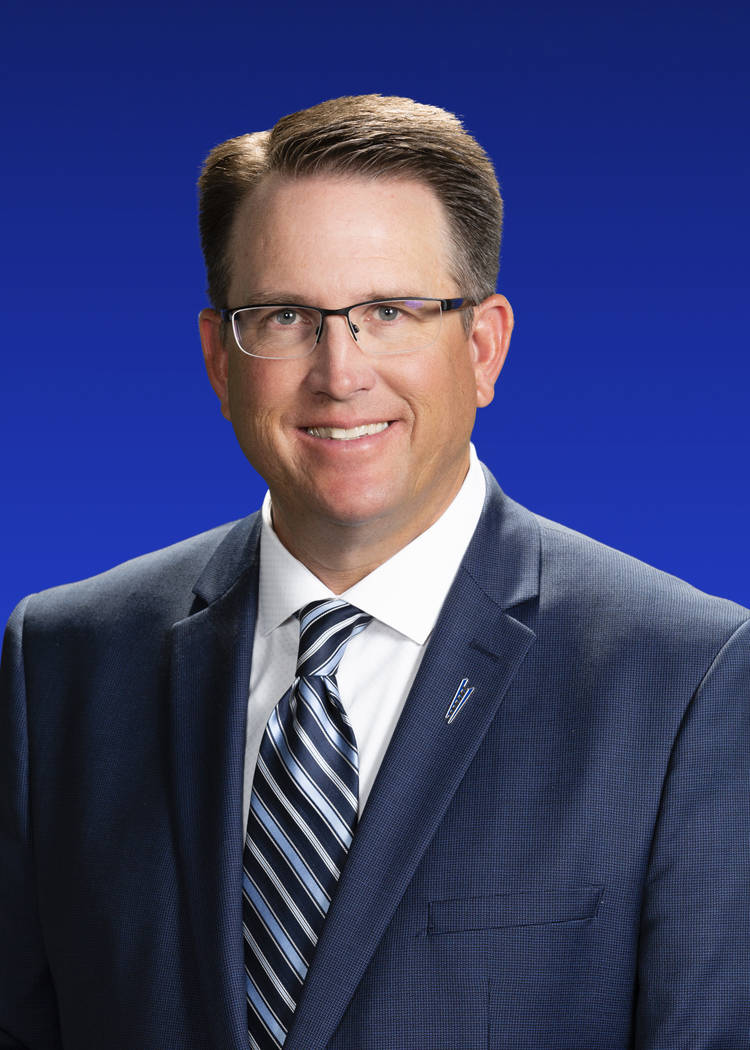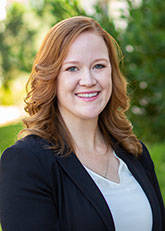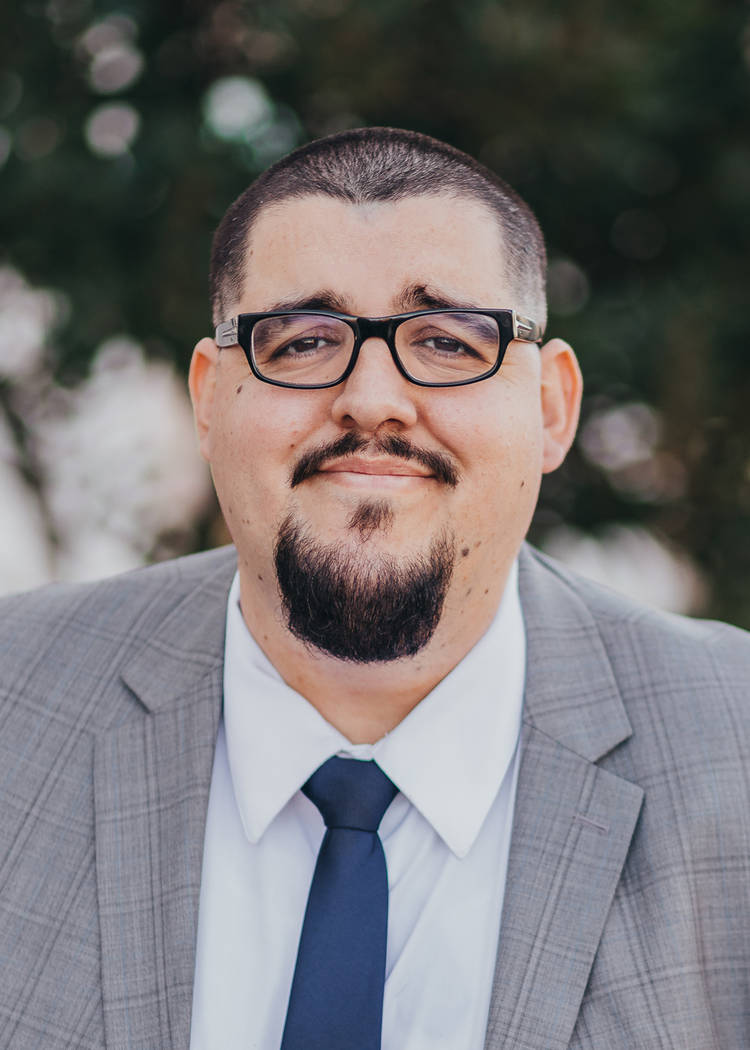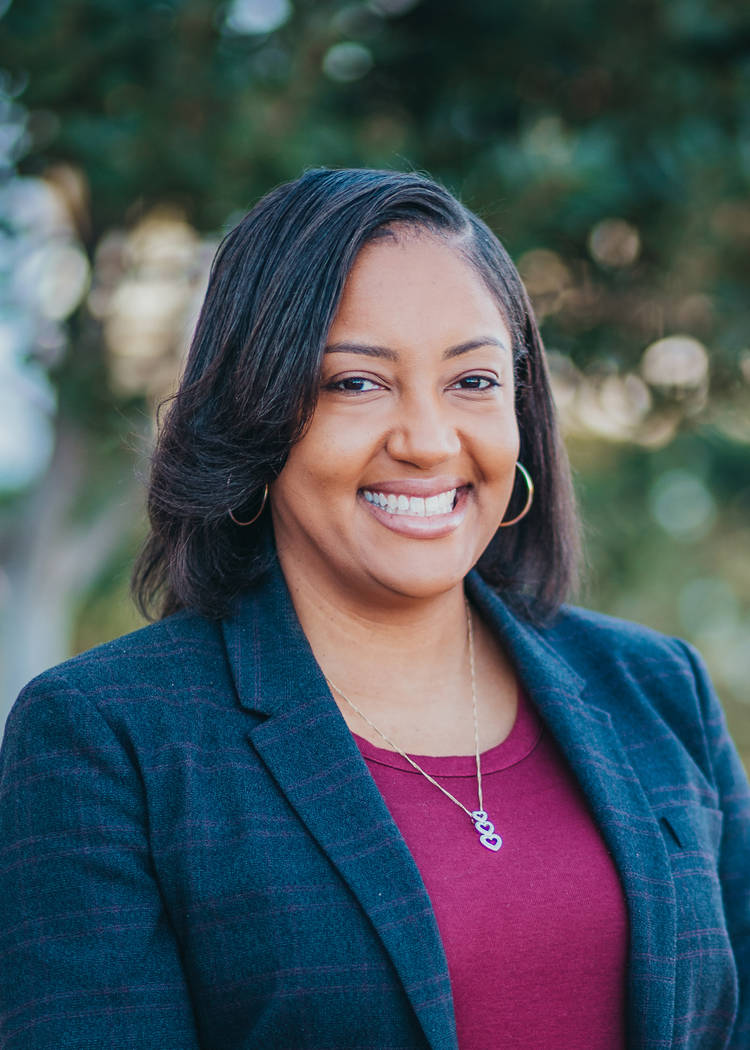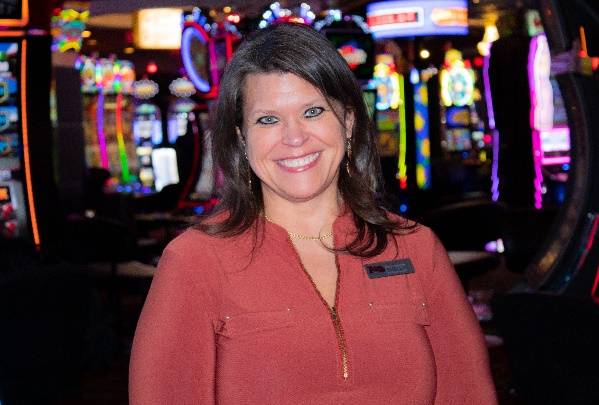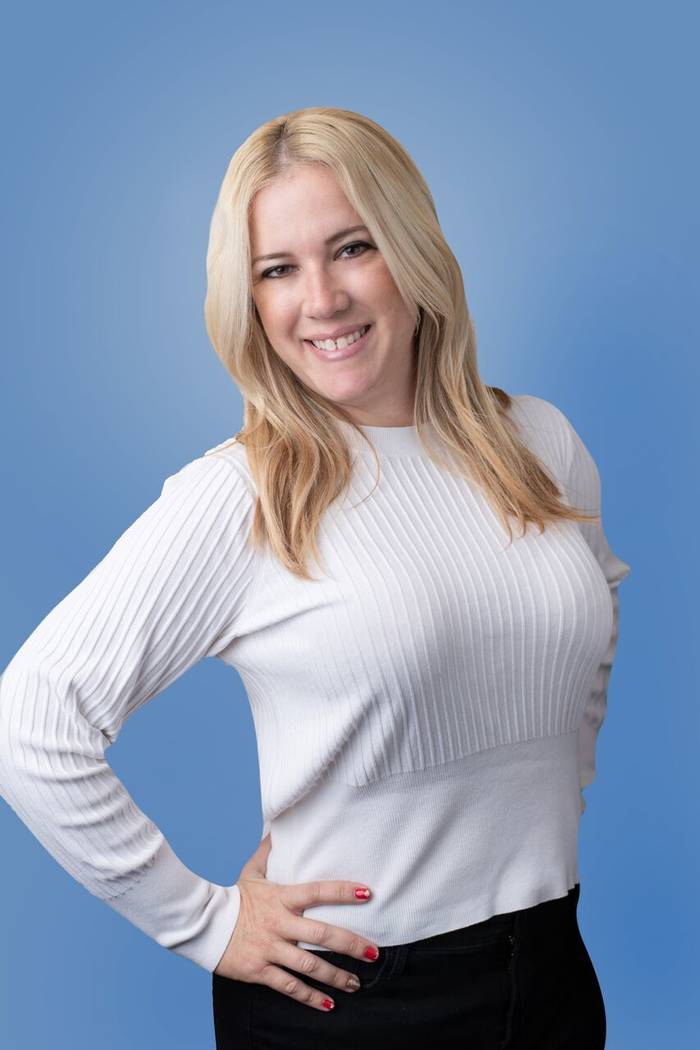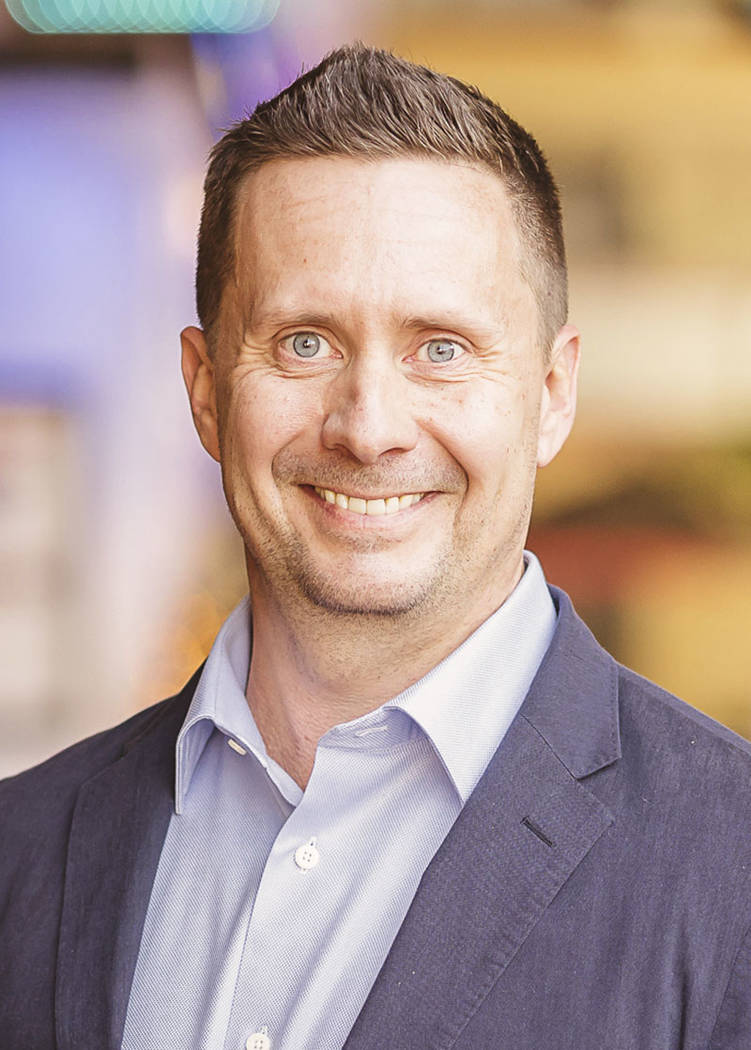 ENTERTAINMENT
• Cowabunga Bay waterpark opens for its seventh season on March 21 under the leadership of general manager, Alex Barilla, and new director of sales, Sharaf Chenault.
FINANCE
• City National Bank hired Shane Rogers, a seasoned and highly regarded private banking professional, as senior vice president and team lead for its private banking division in Southern Nevada. Rogers joins City National from Mutual of Omaha Bank with over 26 years of experience in the financial services industry.
In his new role as team lead, Rogers will be responsible for managing the private banking team in Southern Nevada, as well as provide tailored solutions for high net-worth individuals, families and professional services firms on comprehensive wealth management strategies and private banking solutions. He and his colleagues will work closely with other areas of the bank, including personal and business banking's four branches throughout Southern Nevada, real estate banking, treasury management.
Rogers and his team are at City National's Las Vegas Regional Center at 10801 West Charleston Blvd., Suite 250. He reports to Leo Hamill, senior vice president and regional manager for City National's Nevada Private Banking Division.
"We are excited to have Shane join our seasoned and growing team of private bankers in Nevada," Hamill said. "He is an exceptional professional, who has strong ties to the Southern Nevada community and understands the investment and wealth management needs of our clients. His experience will contribute to City National's continued growth and expansion plans in the southern part of the state."
Rogers joined City National from Mutual of Omaha Bank, where he served as a senior vice president and national wealth sales manager. Prior to Mutual of Omaha Bank, Rogers worked for Nevada State Bank Investments as an investment program manager. During his 26-year career, he was also a financial consultant for Bank of America, Wells Fargo Bank and Smith Barney.
Rogers is a graduate of University of Nevada, Las Vegas where he earned a Bachelor of Science degree in finance. He also holds several securities licenses, including series 7, 24, 63, 65 and life insurance licenses. He is registered with FINRA and all major exchanges.
Rogers is active in the community serving as a volunteer for a number of nonprofit organizations, including serving as a member of the board of trustees for the Fraternity of The Desert Bighorn, the oldest wildlife conservation group in the United States.
• Nevada State Bank has named three new branch managers across the Las Vegas Valley.
Branch Manager Brenda Pape has taken over the Nevada State Bank location at 5840 W. Craig Road and Jorge Perez has been hired to oversee the branch at 2017 N. Nellis Blvd., the location formerly overseen by Pape. In addition, the bank has promoted Talissa Tillman to branch manager at the 9415 W. Flamingo Road location.
"We are excited to start the new year with these talented branch managers leading three of our branches," said Craig Kirkland, executive vice president and director of retail banking for Nevada State Bank.
Pape moves to the Craig and Jones location after two years managing the Nevada State Bank at Lake Mead and Nellis. She has more than 11 years of banking experience, and supports the American Cancer Society, Alzheimer's Association, the American Heart Association, Junior Achievement, Nevada Coalition for Suicide Prevention and United Way.
Perez joined Nevada State Bank in September 2019 and has 13 years of banking industry experience, including 10 years as branch manager. He volunteers with Three Square Food Bank and has been a Las Vegas resident for 25 years.
Tillman has been a member of the Nevada State Bank team for eight years, and most recently was an assistant branch manager. She volunteers with Junior Achievement of Southern Nevada and Girl Scouts of America and is the chair of the Black Leadership and Cultural Knowledge diversity forum at Nevada State Bank, which is part of the bank's diversity and inclusion mission to help expose colleagues to multicultural experiences while working at the bank.
GAMING
• The Plaza announced that Shelly Brown will join the property's group sales team as national sales manager. With more than 25 years of hospitality experience, including 15 years in sales, Brown comes to the Plaza from Austin, Texas, where she most recently worked for the Wyndham Garden Hotel Austin as the property's director of sales. She brings to The Plaza extensive experience in executing sales programs that result in increasing occupancy and revenue.
As national sales manager, Brown joins The Plaza's group sales team to support its efforts to attract new corporate and travel business to the iconic downtown property. Brown will develop proposals and negotiate group contracts, including hotel rooms and meeting space for social and corporate markets. She will represent The Plaza at various hospitality and tourism related conferences and trade shows to further establish productive and professional relationships with corporate and travel accounts.
On-site at The Plaza, Brown will be a primary contact readily accessible to clients during their stay.
Outside of work, Brown enjoys spending time with her husband and 13-year-old son, especially as they explore Las Vegas history and culture. She is keenly excited for all the new sports teams as well as experiencing NASCAR live at the Las Vegas Motor Speedway.
NONPROFIT
• Wendi Schweigart of NDL Group Inc. and the founder of Project Marilyn joins the board of the American Cancer Society Nevada. NDL Group, is also the sandbox sponsor for the Construction vs. Cancer event. Project Marilyn provides women and teens in need with monthly feminine hygiene products. Altar'd State in Forum Shops donated a percentage of sales for its MISSION MONDAYS to Project Marilyn.
REAL ESTATE
• McCarthy Building Cos. Inc., a privately held construction firms, has named Ross Edwards as vice president of operations for its Las Vegas office. Edwards returns to Nevada from McCarthy's Southern Region and brings more than two decades of expertise and impressive qualifications to his new role including the eight years of construction industry experience he previously spent right here in Las Vegas.
"Ross brings to our team many established relationships with local owners, subcontractors and suppliers that enables him to make an immediate impact in this market," said Jeff Wood, executive vice president for McCarthy Building Cos. "He has proven himself as an effective leader within our company, managing and developing high-performing teams. Having Ross join our team in Las Vegas helps us to continue exceeding our clients' expectations."
During his career, Edwards has contributed to nearly $5 billion in gaming and hospitality projects including working directly for Station Casinos and the Cosmopolitan of Las Vegas. Most recently, Edwards worked as a project director for McCarthy in Atlanta, managing multiple project teams during the preconstruction and construction of large projects around the state of Georgia.
A graduate of Georgia Tech with a degree in building construction, Edwards has worked in all facets of the business, as both a general contractor and owner's representative in varying capacities across California, Nevada and Georgia.
Edwards has previously been active with a number of professional organizations, including serving as a board member on the Georgia Tech School of Building Construction Advisory Board. He has represented McCarthy with the Associated General Contractors of America, Georgia Association of State Facilities Administrators (GASFA), Construction Owners Association of America (COAA) and Construction Education Foundation of Georgia (CEFGA).
When not at work, Edwards enjoys all things outdoors with his wife and children including camping, hiking, skiing and golf, and is active with his kid's sports teams in basketball, soccer, football and baseball.