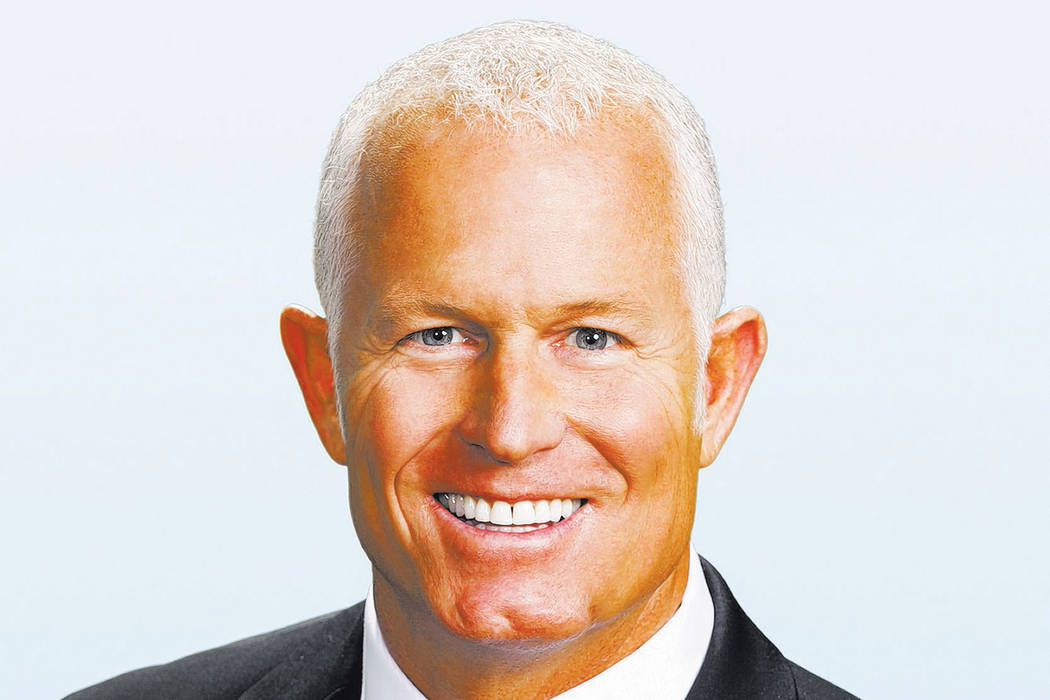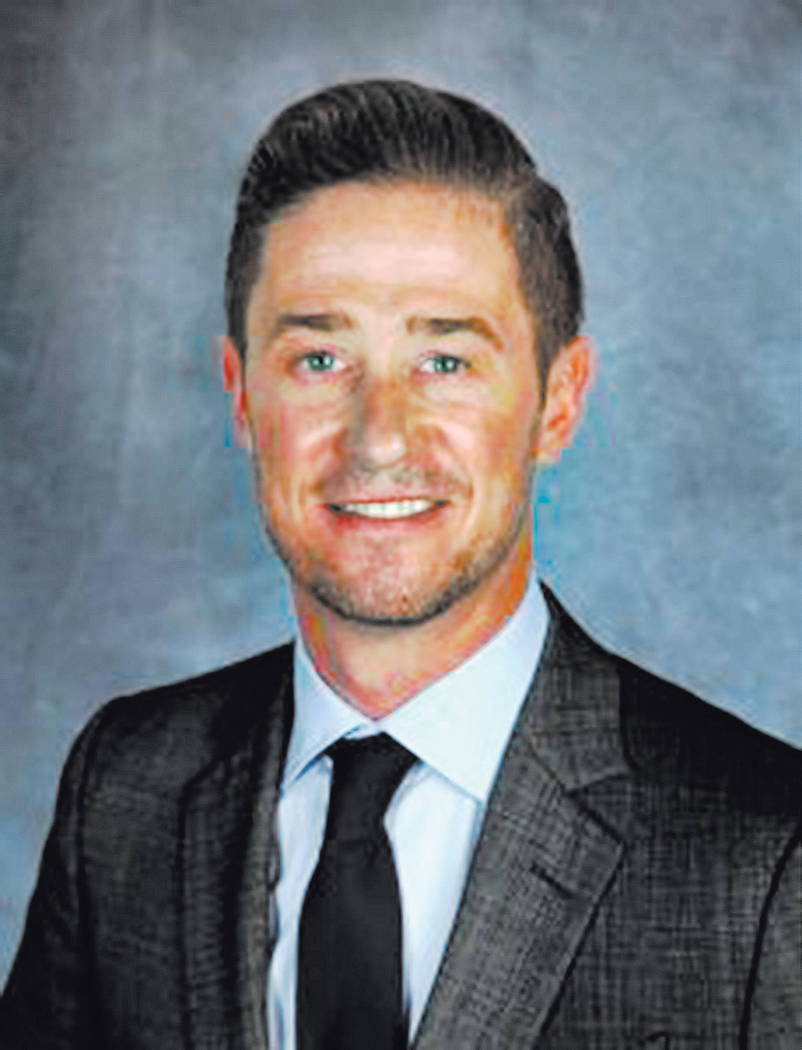 The commercial real estate market is gaining strength with growing rents and lower vacancy rates; and local experts say that trend should continue. In addition, some companies are on the verge of making Las Vegas relocation announcements.
Those are the nuggets from commercial real estate brokers who spoke Sept. 20 during a panel discussion hosted by the NAIOP Southern Nevada at The Orleans.
"The office market is the strongest I have experienced in my 11-year career," said Dan Palmeri, an office broker with Cushman Wakefield who later added, "We're seeing a lot of new companies look at the market, and we will have some announcements of a new, big global presence here in the next six months. We're seeing a shift in big name clients and tenants looking at the marketplace. I think a big effect of that is sports in (how) people (are) looking at Vegas. As we're more of an actual American city now, we will see a rollout of new businesses and companies coming here."
Dan Doherty, executive vice president of the industrial division at Colliers International, moderated the panel discussion. He said there's $14 billion in new construction projects in the valley. That will spur organic demand on a local level that hasn't been seen in the last three years of the recovery.
"That's what gives me a lot of faith of what inning we are in; or are things winding down," Doherty said. "I see this as a massive way of new construction that gives me faith we will keep going for a while."
The office vacancy rate is going down while sales are flowing and that should continue, Palmeri said. Some 125 buildings of 10,000 square feet and above have been sold so far this year, he said. Class buildings are selling for $150 a square foot and below; Class B buildings are going for $150 to $225 a square foot; and Class A buildings have seen prices as high as $320 to $330 a square foot, he said.
"The market is fully active, especially on the west side of town where the vacancies are in single digits," Palmeri said.
The market wide office vacancy rate is about 15 percent, and a lot of that is driven by the east side market, Palmeri said. The downtown corridor has a 20 percent vacancy range, and it's in the 5 to 8 percent range in the southwest valley and Summerlin, he said. That's quite a change, he said.
"At the bottom of the market, you were seeing things in the 29 percent to 30 percent range, and it was much worse in the specific submarkets of 40 to 50 percent," Palmeri said.
Palmeri said brokers are having trouble finding space for clients looking for offices in the 3,000-square-foot to 8,000-square-foot range.
"If you wait two weeks, it might be gone in two weeks, he said. "It's really tight out there."
Another panelist, Adam Malan, director of retail at Logic Commercial Real Estate, said the retail market is healthy as well and pointed to an increase in consumer spending and population growth for fueling robust leasing.
Several grocery-anchored retail developments are focused on growing master-planned communities, Malan said. A Smith's is under construction in the northwest valley in Skye Canyon. The Mountain's Edge Marketplace along the Blue Diamond Road corridor is under construction with a 130,000-square-foot Albertsons. There's a Sprouts under construction on South Rainbow Boulevard, and there will be a Smith's at the Cadence master plan, he said.
"The larger-scale new developments on the retail side have focused where it needs to be," Malan said. "There hasn't been this cycle compared to the previous one when there was a race to go out and get ahead of rooftops. That is what got us into a lot of trouble — the prior cycle was forecasting the rooftop growth to zealously beat the rooftops out there and secure the right land and get vertical. But the music stopped."
There's plenty of new construction that will help grow the retail sector in the future, Malan said. That includes Raiders stadium, the Las Vegas Convention Center expansion and renovation, Project Neon roadway improvements, the construction of parking garages downtown and North Las Vegas spending money on redevelopment. The Clark County School District is adding schools as well, Malan said.
"We have a lot of municipally funded projects that will spark demand drivers and activity that will generate retail opportunities where they are needed," Malan said. "Retail development is focused on residential growth or infill pad development. There's isn't a whole lot of speculation out in the front of growth. It's a lot safer than our boom days. It seems like developers are building to what needs to get built, and the market is responding to that."
Malan said unanchored strip centers in the middle of blocks are still experiencing high occupancy levels and rental rates are growing. It's in more depressed areas where unanchored projects that shouldn't have been built the middle of the block that are still struggling, he said.
"But we're seeing a lot of pockets in heavily Hispanic neighborhoods where it is tough to find a vacancy," Malan said. "The increase in consumer spending and more dollars in customer's pocket is even helping the weakest of retail."
In the office sector, Palmeri said tenants and companies are not only focused on rent and configuration but looking at amenities in a different way.
"There's a reason why all of the mixed-used project are full in Downtown Summerlin, the District, Town Square and the Gramercy. It's about quality of life, and you're everyday office user and employee is looking at quality of life in a different way. There's a reason why natural light is important and why standing desks are important, and there's a reason why having an outdoor courtyard with free Wi-Fi and a gym on-site is becoming important."
Once companies see what's available, they don't want to be anyplace else even if it's 20 to 30 cents more a square foot, Palmeri said. Employees like the idea that they can ride their bike or rollerblade to work on the west side of the valley.
"I have spoken to a couple of developers here that going forward, the big need is for mixed-use projects," Palmeri said. "People want that live, work, play environment."
The next phase of mixed-use may be on Interstate 15, heading south toward Henderson in addition to the 215 Beltway in the southwest valley where land is more expensive, Palmeri said.
"It has to be big enough to have an impact," Palmeri said. "The Gramercy and the District are boutique while Downtown Summerlin is a massive master plan, creating a city-like environment."
Job growth and what's happening in California with higher taxes continue to be a big driver for the office market, Palmeri said. It's difficult for companies in California to find good employees because people may have to commute two to three hours a day to get to work. That's a lot of turnover and cost that helps Las Vegas lure companies, but it's not as much as people think, he said.
"Some 80 percent (of the relocations) are on the industrial and manufacturing side, and we're lagging on the office side in comparison because markets like Phoenix, Salt Lake and Portland drive a little bit more of what we're talking about that good lifestyle from an office-user standpoint," Palmeri said. "They have more options to provide, especially for the larger users."
When it comes to office space of 50,000 square feet and above, Las Vegas might have four options for companies compared to 15 to 20 in Phoenix, Palmeri said.
"There is a demand for that but with land prices being where they are for frontage on the Beltway where everyone wants to be, you have to incorporate those other mixed-use aspects to get the numbers to make sense from a development standpoint," Palmeri said.
Malan said while e-commerce is having an impact on traditional retail, most of it has been on retailers in traditional malls that have failed to innovate, adopt technology and recognize changing consumer patterns. There are many retailers that are thriving and increasing online presence that's driving customers to their stores, Malan said. Nordstrom, Walmart and Target are three examples, he said.
"Target went out for a decade and opened (as many) 100,000-square-foot-plus (stores) as it could across the country, and now it's in a paradigm shift. It's opening 30 of smaller 30,000-(square-foot) prototypes near college campuses," Malan said.
There are challenges in the big box and junior box spaces in power centers, but Malan said that bottomed out in 2017. One problem those centers face across the country is existing retailers have tried to keep out non-retailers based on leases made over the past 10 to 20 years, Malan said. The retailer can pay 50 percent less in rent if the space remains vacant, he said.
The leases were made at time when entertainment, experiential and mixed-uses where not embraced even though they can bring in customers to their business with their synergy, Malan said.
"We're not seeing a lot of power center development right now so the assets built 10 to 20 years ago are dealing with lease restrictions when they were first developed," Malan said. "Bending on that usage would generate traffic and help everyone."