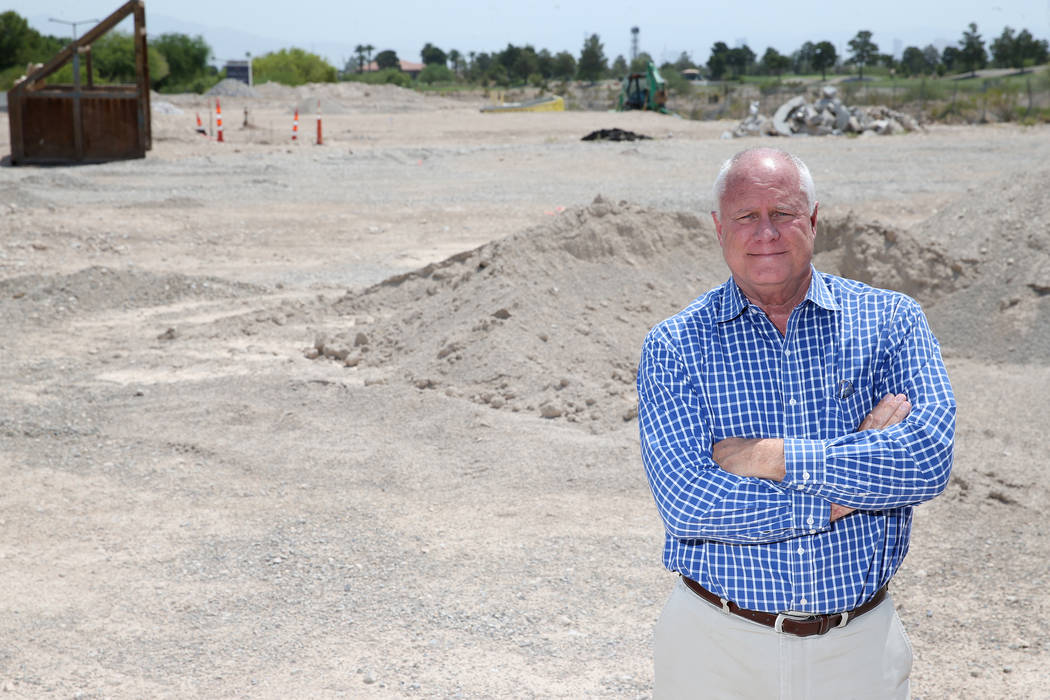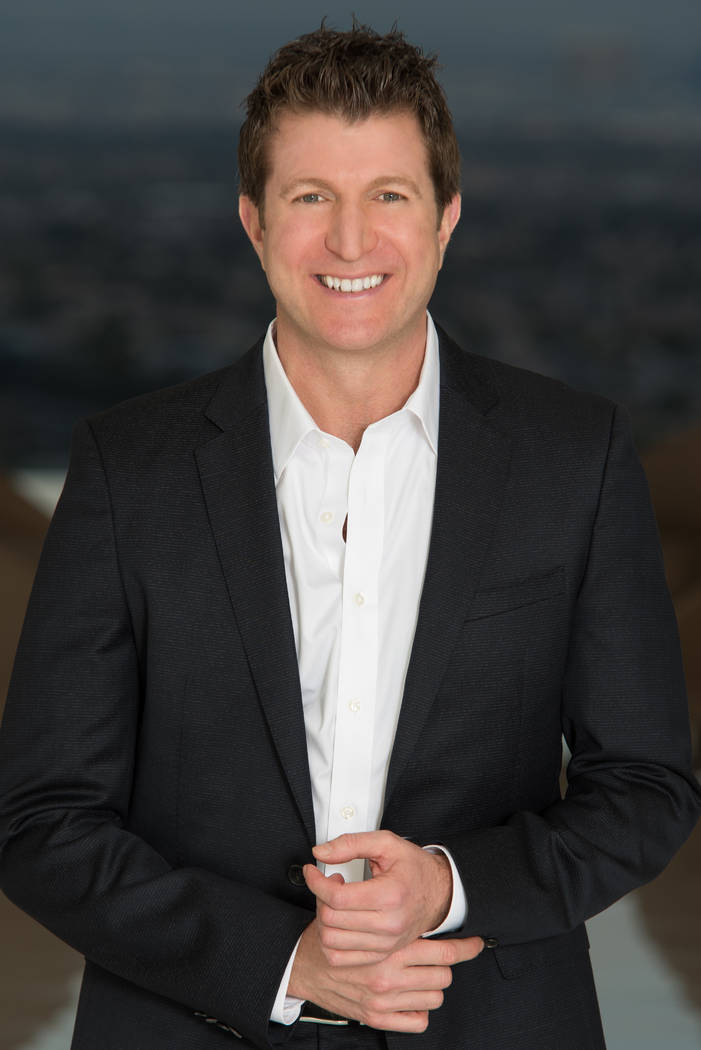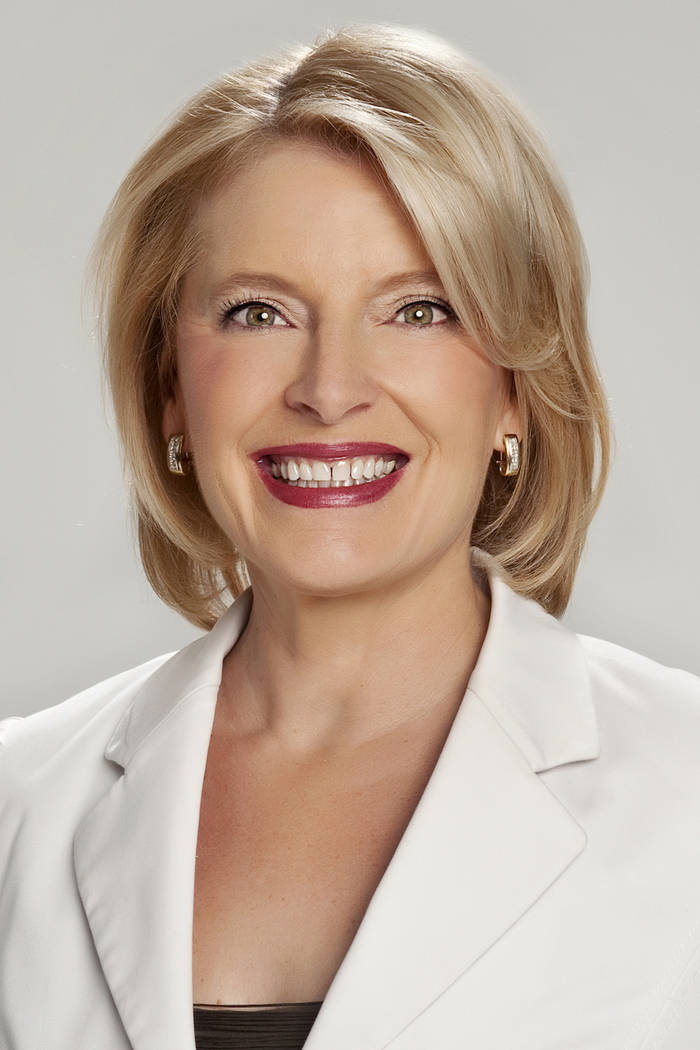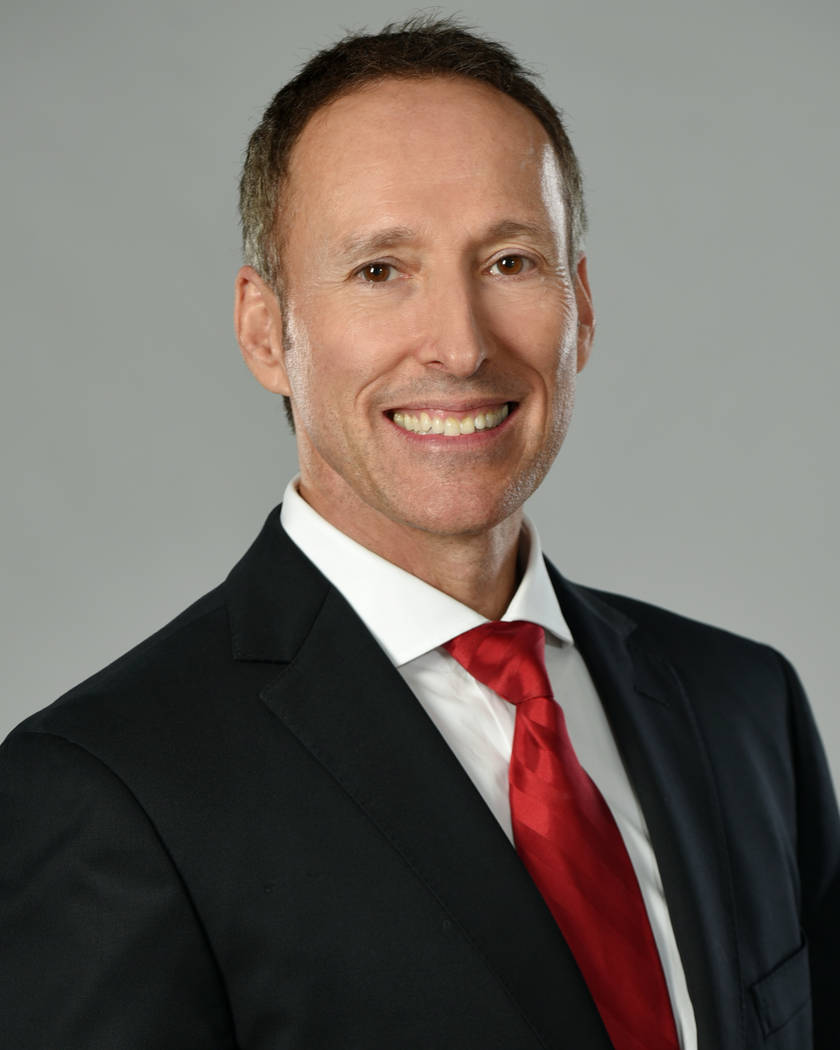 Buoyed by Californians moving to Las Vegas in greater numbers and a strong economy, the luxury resale and new home market shows no signs of slowing, and brokers and builders are expecting that trend to continue for the rest of the year and into 2019.
Home Builders Research reports there were 238 new home closings of $750,000 and above during the first six months of 2018, up from 130 in the first six months of 2017. That's a gain of 83 percent.
There were fewer than 100 such sales in 2016.
For the first six months of this year, there were 87 new home closings of more than $1 million, up from 46 during the same period in 2017, a gain of 89 percent.
There have also been strong gains in the existing home market, which has a symbiotic relationship with new homes in the luxury sector. There were 277 resale closings during the first six months of 2018, up from 235 a year ago, a gain of 18 percent, Home Builders Research reported.
When factoring in homes priced at $750,000 and above, there were 553 resale closings in the first six months of 2018, up 31 percent from the 422 in 2017. Unlike the new home numbers, the resale closings include some luxury condos.
Kristen Routh-Silberman, a realtor with Synergy Sotheby's International Realty, said the luxury sector is doing well overall because people are feeling great about stock market gains and tax cuts that took effect this year.
"Despite whether people want to say it out loud, they like what (President Donald) Trump is doing for the economy," Routh-Silberman said in citing confidence of luxury buyers in the economy.
Gary Mayo, group president of luxury homebuilder Toll Brothers, said the strong demand is part of the continued recovery from the housing downturn a decade ago, in which people lost equity in their homes, only to have it slowly recover.
"We have passed the previous high point, so the market has matured enough again where the luxury segment comes back, and people now have equity in their homes where they can make the move up to a luxury home," Mayo said. "They have the equity to do it. That's the key."
Mayo said builders are seeing a large influx of California buyers coming into the Las Vegas due to changes in federal tax law. The Trump tax plan signed in December limits deductions on property and state taxes to $10,000.
Ken Lowman, broker/owner of Luxury Homes of Las Vegas, said he's having his "best year ever" in the luxury market, calling it "as good as it gets right now and as good as it has been since 2005."
Lowman said about one-third of his buyers are from California. Ten percent are from Canada, Asia and Europe. The rest are local move-up buyers and from other states outside California.
Many Californians coming to Las Vegas aren't necessarily the uber rich, but they are selling homes priced between $4 million and $10 million and buying homes priced from $1 million to $4 million.
"They are coming from California for the tax savings, to get out of the crowded areas and coming here because it's so much more affordable," Lowman said. "I see so many people who are selling a home there and buying one here at a third of the cost and retiring on the difference."
Heidi Kasama, broker/owner with Berkshire Hathaway, said she also sees Californians wanting to buy in Nevada to claim their primary residence here, save on taxes, relocate their businesses and in the end help them in their retirement.
"I always say the best governor for the state of Nevada is (California's) Jerry Brown," Kasama said. "He keeps driving people over here."
Besides taxes, Kasama said, regulatory costs and traffic congestion are driving people from California to Nevada.
"I was talking to someone thinking about coming here from the La Jolla area, and he said, 'I don't know why I live close to the beach because it's packed,'" Kasama said. "He said he could hardly walk on it now because it's so crowded and that it's not what it was when he first bought there."
Kasama said she was dealing with someone who has wireless stores in the two states and complained about the extra cost and delay involved in opening stores in California.
"If somebody sells a $3 million or $4 million home in California, that is nice, but that not crazy fancy in the California market," Kasama said. "If they cash out and got a $1 million or $2 million from selling that home and come here, they can buy something really nice and own it for cash and live on their retirement and portfolio and have a nice lifestyle."
Her buyers are focusing on master-planned communities such as Summerlin, Anthem, Southern Highlands, Seven Hills and MacDonald Highlands.
Las Vegas remains a strong second-home market for Californians like Howard Perley. He and his wife, Charlotte, bought a 5,000-square-foot home in the past year in MacDonald Highlands. The couple sold their home of 11 years in Indian Wells to buy their new home, but they kept their primary residence in Newport Beach on a hill overlooking the Pacific Ocean.
"We went to Scottsdale and couldn't find anything and realized we wanted something new with a view and single-level," Perley said. "We love the ocean, but my wife and I love being in Las Vegas. The draw is Las Vegas is the food capital of the world and entertainment capital of the world and going to be in the future the sports capital of the world."
Newport Beach will be the family's primary residence, and any movement full time to Las Vegas will be based on the family, economy and politics, Perley said. He's 85 and retired and the former owner of a company that manufactured bakery goods.
"If you speak to people in California, the trend is: Can I get out of California, and how can I get out and how can I move to either Las Vegas or Texas," which don't have an income tax, he said. "We love California but hate the taxes and are not too happy with the government of California. But you can't beat the weather. We will maintain both residences, but in the future, who knows? If it wasn't for the fact we had all of our family here in Southern California, we would consider moving to Las Vegas as a permanent residence."
Routh-Silberman, who represented Perley, said nearly half of the people buying in MacDonald Highlands are from California, which is up from 25 percent in the past. Too many rules on businesses are starting to impact people in the northern part of that state. About 95 percent of Californians moving to Las Vegas have traditionally been from the southern part of the state, but now 25 percent are from the Bay Area, she said.
Kasama said that trend should continue, because the Trump tax cuts just went into effect this year and won't be felt on taxes until people file in 2019.
"California people may have grumbled about their taxes, but at least they got a deduction," Kasama said. "That's going to go away for many people. Perhaps they were writing off $15,000 to $20,000 and more for the higher price points. Now they are capped at $10,000. That will make a huge difference once that kicks in and give people pause to consider if that is a state they want to continue living in. I think next year there will be more people moving here. A lot of wealthy people, like anybody else, appreciate the dollar they earn. They don't like to see it go to waste."
Mayo said there was little luxury home construction during the four to five years of the downturn that lasted into this decade. Since the recovery, it's taken another four years before the luxury segment ramped up again to where it is today.
"In essence, you had a large segment of previously built luxury homes that are now seven to 10 years old," Mayo said. "When people are out looking for a new luxury home at this point, they make a decision: Do they buy a 10-year-old, 12-year-old or 14-year-old luxury home and have to put another $150,000 to $200,000 into it, or do they buy a new luxury home and get it the way they want it on day one? That's another reason why you're seeing a large increase in the luxury market. It was due to a lack of production of luxury homes."
Mayo said the builder had six communities where homes were sold in which the average delivered price was $750,000 and above, one of which (in Granite Heights in The Cliffs in Summerlin) was above $1 million. Four others are in Summerlin, and one was in Inspirada in Henderson and has already closed out this year.
Home Builders Research President Andrew Smith said the one concern that could slow the luxury new home closings is the lack of new high-end subdivisions coming online. So far this year, the one newcomer to the luxury segment was Skyline Mesa by Pinnacle Homes in the southwest, and it only had eight lots, he said.
"The number of new projects at those price points aren't increasing like they were between 2015 and 2017," Smith said. "It seems builders are moving more toward the middle price range and going for more affordable homes."
Two new MacDonald Highlands luxury projects are set to have residents move in during 2019 after the success of luxury town homes sold by Christopher Homes since last fall. The luxury builder has sold 71 of 110 town home units priced between $900,000 and more than $1 million.
Christopher is now taking reservations for VuPointe, a collection of 64 single-story homes priced at more than $1 million. It's also selling Vu Estates, a collection of 19 homes priced in the mid-$1 millions and up. Four have been sold.
There are always options if builders aren't opening as many luxury subdivisions. The Home Builders Research numbers don't count luxury custom home construction, which can be partially measured by permits. Home Builders Research reported 133 such permits this year, up from 113 a year earlier. That's a gain of nearly 18 percent.
People are buying lots and just starting to build homes in such communities as the Summit Club in Summerlin. More than 100 of 146 single-family lots have been sold in the uber-luxury resort-style community, which will be the first of its kind in Las Vegas. People have already started to move in, and when more homes are completed by the end of the year, it will have about a dozen residents in the joint project of the Discovery Land Co. and the Howard Hughes Corp. Lots start at more than $3 million.
Gavin Ernstone, broker/owner of Simply Vegas, said there's a lot of activity in the valley for homes $2 million and above, which he considers the threshold of luxury in Las Vegas these days. There is interest not only from Californians but also from locals, because many people tend not to keep a home for more than four or five years, he said.
"The Summit has generated a lot of interest in the super luxury market, where they are spending $4 million and above on the land," Ernstone said. "The eventual end product is going to more than $10 million. A lot of local guys have sold their $4 million and $5 million houses and are going into the Summit. It's a different lifestyle like nothing we have seen in town with the security level and level of amenities stands alone."
Ernstone said he's also selling several existing homes in the $1.5 million to $2 million range in The Ridges in Summerlin.
The one concern about luxury, however, is about the level of inventory, even though it's actually about a year for the luxury market, Lowman said.
"If you narrow it down to newer homes that are contemporary and modern and more the style that people want today, we would have that same inventory problem (as the more affordable market)," Lowman said.