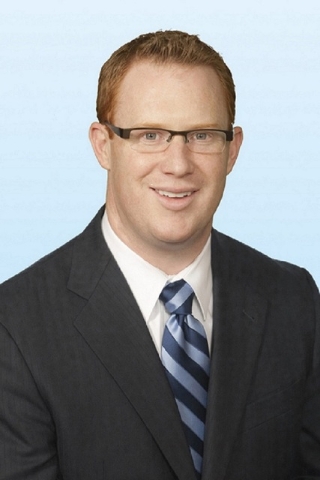 The Great Recession of 2008 changed the way many industries do business, and one of the biggest changes might have been in the way office and desk space is used.
Many companies in the accounting, insurance, legal, real estate and sales professions are moving to an office model called "hoteling," which is the practice of providing office space to employees on an as-needed basis rather than on the traditional fixed-base model. This reduces the amount of physical space that a business needs, lowering overhead costs while ensuring that every worker can access office resources when necessary, according to techtarget.com.
"Hoteling in workplace strategy has been around a long time," said Beth Moore, director in workplace strategy at CBRE Group's Los Angeles office. "IBM was one of the founders. They wanted to reduce the amount of square footage they occupied. They realized a lot of employees were out of the office meeting with clients. They took a look at how the office space was being used and decided they wanted to optimize their assets more efficiently.
"The concept has evolved and is used by organizations that have high levels of external mobilities. If employees are out with clients Monday-Thursday, they need a hoteling seat when they come in Fridays to participate in office functions. The company offers check-in for concierge, a desk, office supplies and meeting room when colleagues are in the office."
CBRE, a commercial real estate company based in Los Angeles, practices hoteling in some of its offices across the country but not at its Las Vegas office, said Randy Broadhead, CBRE's senior vice president for office space.
While popular at many locations across the country, hoteling has been slow to catch on in Las Vegas. That might soon change, however, in the rapidly expanding Southern Nevada business community.
"It is just utilizing more with less, and during the downturn, everyone has looked at their real estate holding and tried to figure out how to mitigate some costs," said Ryan Martin, senior vice president at Colliers International's Las Vegas office. "The solution many larger corporations are looking at with more than half of their employees out in the field and with today's technology is a way to reduce their footprint while keeping a stake in the ground."
Martin said Colliers, a global real estate services organization, doesn't practice hoteling here, but it has been rolled out in larger markets, such as Chicago.
"It's just a matter of time until we start to evaluate bringing it here," Martin said. "In our industry, when people are coming into the office randomly and there is a lot of field work, it is something you'll see companies like ours move to. As it gains popularity, you'll see it more and more here in Las Vegas."
While Colliers has not started the hoteling concept in its Las Vegas offices, the organization has built tenant spaces for that purpose at the Hughes Center, Martin said. Colliers also built space to accommodate Deloitte, a major accounting and consultancy firm, which was one of the first companies in Las Vegas to use the hoteling model.
"Insurance and accounting firms are great examples of companies that can benefit from hoteling," Martin said. "Deloitte introduced it over seven years ago, and we built out their space to accommodate that. Many of their employees were in their customer's offices working on audits. They wanted an office to accommodate the same amount of employees in less square footage.
"Deloitte is one of the top four accounting firms in the country, and they were the first ones to really embrace that concept. Here in Las Vegas, all of the employees love it."
Hoteling is also becoming popular for many law offices. Colliers International Law Firm Services Group's 2015 North America Outlook Report shows that many law firms are looking for ways to be more efficient with their office space. The report says that this strategy shift began because of the recession and as a direct result of a decrease in demand for legal work across the country and around the world. The change in demand has been compounded by the increasing pressure on pricing for legal services being brought to bear on the industry by many end users.
As a result, law firms are taking aggressive steps to right-size their real estate portfolios. Law firms are now paying closer attention to overhead, with real estate being a significant component of that overhead. Firms are focused on driving down costs while improving how space supports the way firms are hiring and retaining their key talent, according to the report.
The report also said one way for law firms to better manage their real estate portfolios is to adopt the hoteling trend, which has not been embraced as quickly in the legal field. The reason is largely because of the perception that most lawyers spend too much time in their offices to work in an unassigned environment. Studies show, however, that a large percentage of workspaces are not utilizing more than 50 percent of their operating availability.
The good news for law firms is that once introduced, most employees have positive experiences with hoteling.
"Everyone who we've spoken with who has introduced hoteling has said the employees have liked it," Martin said. "They like the flexibility and the opportunity to interact with different people versus going to the same office, same cubicle, day after day, forcing them to interact with one another. They like the flexibility to walk in, set up shop and leave a light footprint once they leave that evening."
CBRE is taking the concept a step further with its Workplace360 program, which is very similar to hoteling. Moore said the company took a look at how employees were using their workspaces to make them as productive and efficient as possible.
"Employees can come into the office, go to the same general section or have the choice to work in the open," she said. "There are some enclosed office spaces to focus on their work or to make a confidential phone call. There also is a meeting room."
Moore said Workplace 360 is working because employees are involved in decisions, such as choosing the office furniture and the artwork in the office, and management communicated with them about the changes, allowing their concerns to be eased.
A year later, more than 90 percent of employees surveyed said they would not go back to the old way of working.
"Work is actually changing," Moore said. "It necessitates a different type of space. Technology has changed everything. Some people can work better at home than in an office space, and now they are able to always be connected."