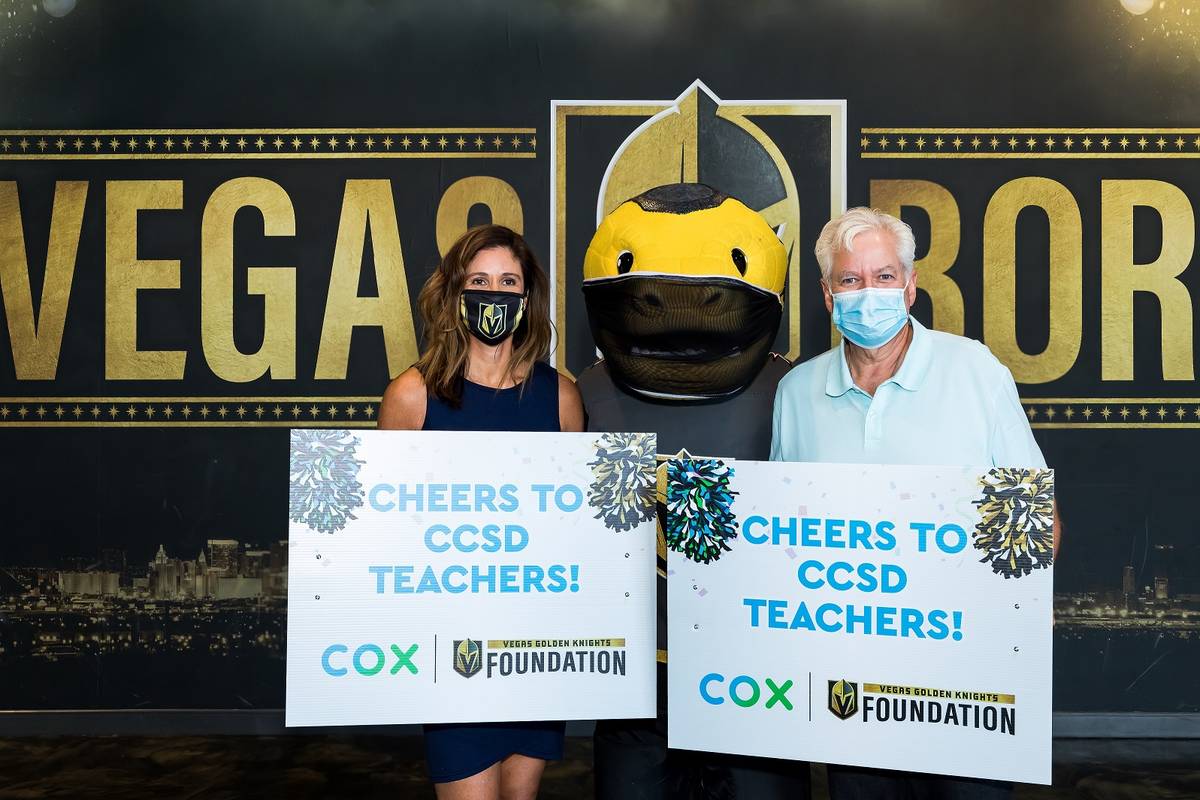 One hundred Clark County School District educators were selected to receive a grant to upgrade their technology as they teach students from home, thanks to a partnership between Cox and the Vegas Golden Knights Foundation.
Cox provided its highest-speed internet product, Gibablast, for free through the remainder of the 2020-21 school year (expiring June 30, 2021) to each Teacher Education Grant recipient and the Vegas Golden Knights Foundation (VGKF) has provided each with a $250 gift card to help with technology and education tools to support those teaching from home. The combined value of the 100 grants is nearly $143,000.
All eligible CCSD teachers received the grant application directly via the CCSD Partnership Program in early September and an application link was also provided at vegasgoldenknights.com.
Cox Communications is committed to creating meaningful moments of human connection through broadband applications and services. The largest private telecom company in America, it serves 6 million homes and businesses across 18 states. Cox Communications is the largest division of Cox Enterprises, a family-owned business founded in 1898 by Gov. James M. Cox.
The Vegas Golden Knights are a National Hockey League franchise owned and operated by Black Knight Sports and Entertainment LLC. The Vegas Golden Knights were established by founding partners William Foley and his family and the Maloof family. For the latest news and information on the Golden Knights visit vegasgoldenknights.com. Fans can follow the team on Facebook, Twitter, Instagram and Snapchat.