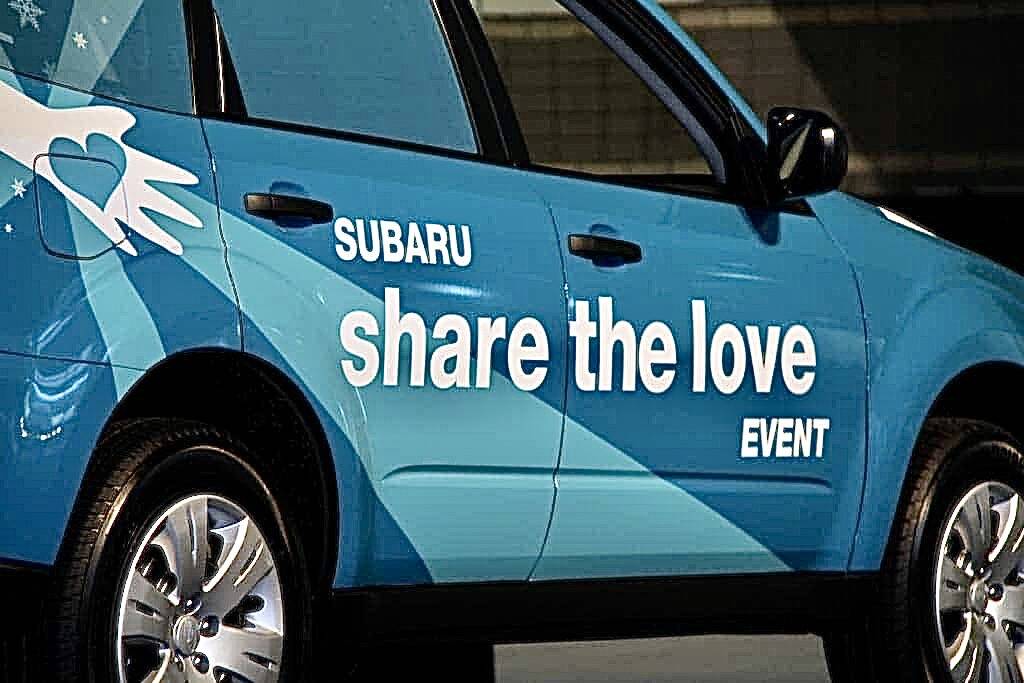 Centennial SUBARU is celebrating Share The Love 2023 by announcing that for every vehicle sold or leased from Nov. 16, 2023, through Jan. 2, 2024, the retailer will make a $250 donation to the Three Square Food Bank, or any of four national charities designated by the purchaser. In 2022, Centennial SUBARU gave Three Square a corporate donation of $34,859.
By the end of this year's event, SUBARU and its participating retailers aim to reach a cumulative total of more than $285 million in donations to returning national charity partners including The American Society for the Prevention of Cruelty to Animals (ASPCA), Make-A-Wish Foundation, Meals on Wheels America and the National Park Foundation, as well as more than 800 local hometown charities like Three Square Food Bank.
"Following the launch of Share The Love in 2008, SUBARU of America and its participating retailers have donated more than $256 million and supported over 2,100 hometown charities to help those in need," General Manager Ryon Walters said. "Since Centennial SUBARU opened its doors in December 2022, we have helped school sports and clubs, conducted environmental cleanups, held numerous community events, and as a result of our efforts, we were honored with SUBARU's Love Promise 2023 Community Commitment Award.
"This award was a great way to recognize the hard work of our amazing and dedicated team," Walters added. "Because at the end of the day, when we do well, we want the community to do well. That's what we'll continue to do."
Centennial SUBARU is at 6350 Centennial Center Blvd. For more information, visit: CENTENNIALSUBARU.com.
Centennial SUBARU's parent company is Ascent Automotive Group (AAG), a platform comprised of various dealerships located across America with a focus on next-level customer service and care. AAG is also the parent company of Lexus of Las Vegas and Lexus of Henderson.