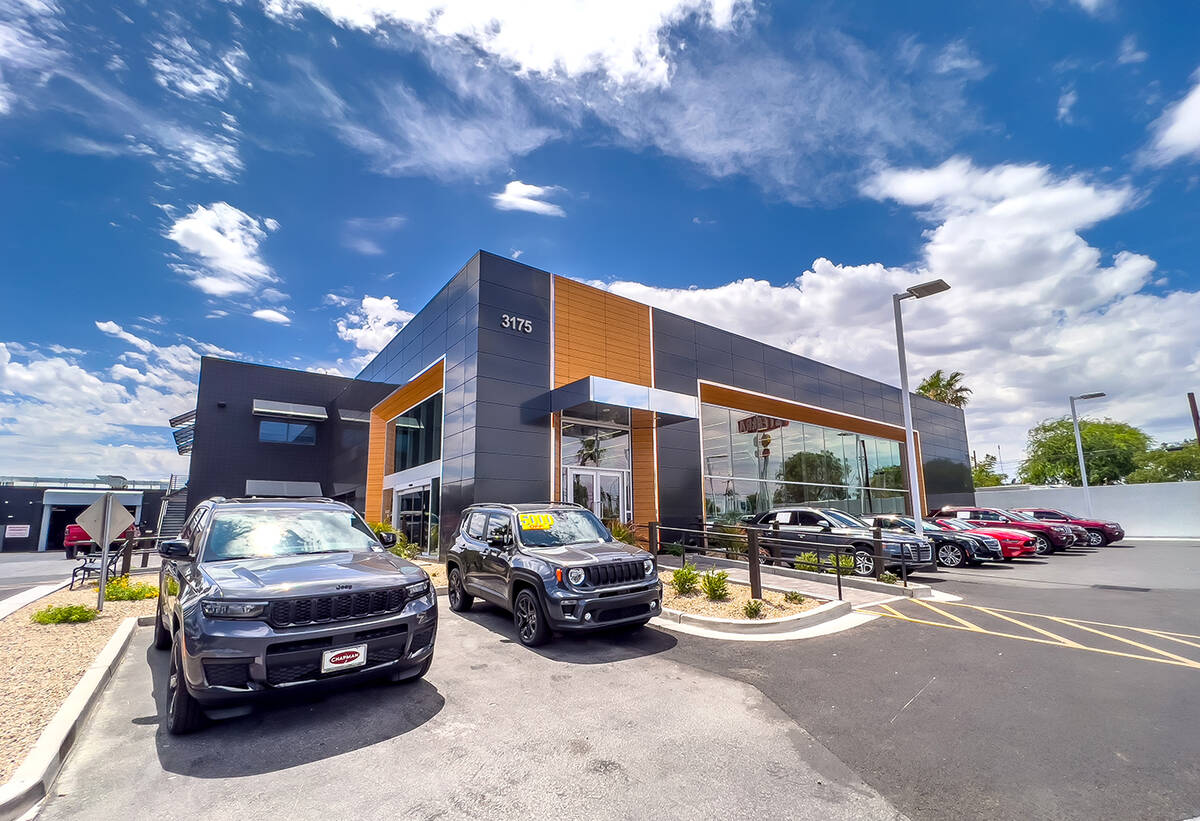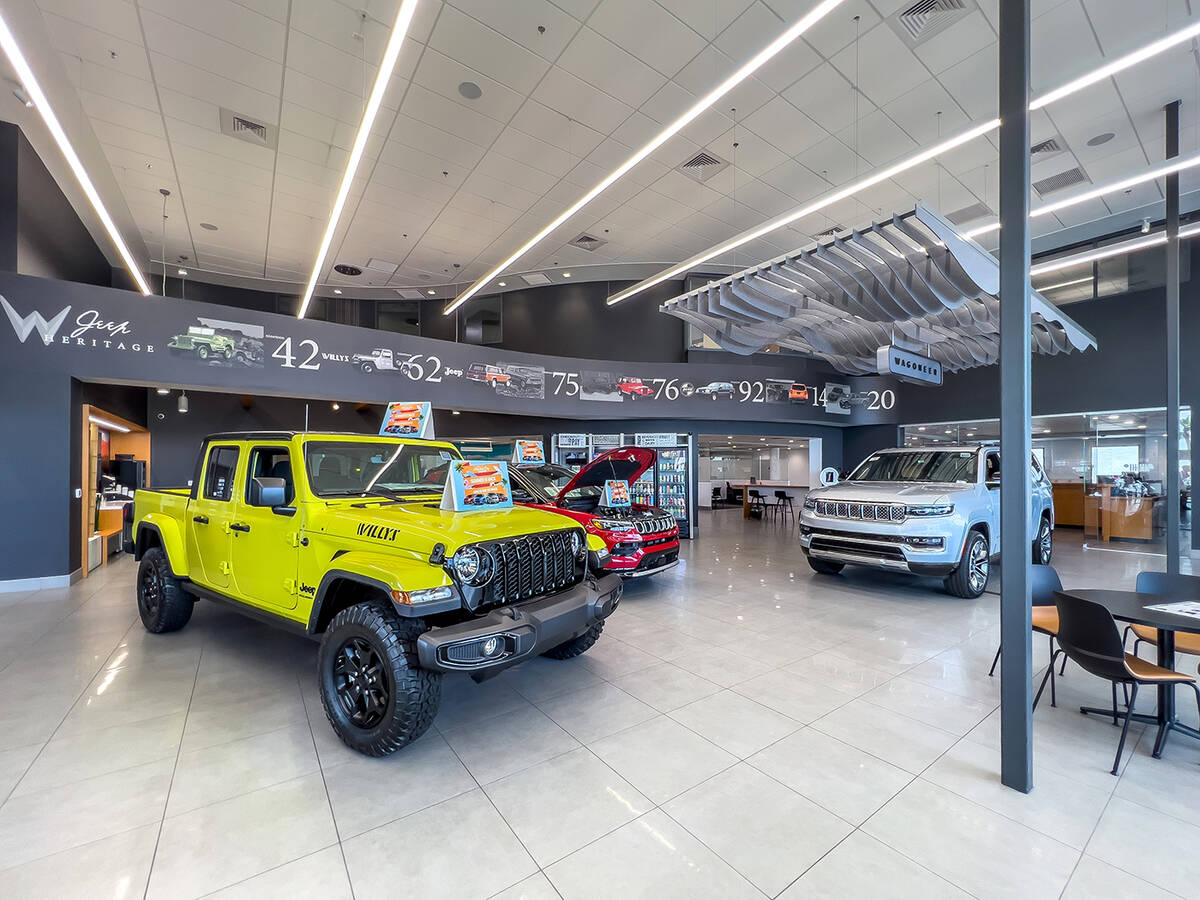 While some Las Vegas automotive dealerships are closing shop on E. Sahara Avenue and moving closer to Clark County suburbs, one Las Vegas automotive dealer remains committed to improving and revitalizing the original "car dealer row" on the east side of Las Vegas. Chapman Automotive Group and its construction partner, Agate Construction, announced the completion of an extensive, phased renovation project of the Jeep dealership located at 3175 E. Sahara Ave. The 52,000-square-foot dealership has undergone a comprehensive transformation to provide customers with an even more exceptional experience offering enhanced facilities, expanded services and a new state-of-the-art showroom.
Lou Primak, principal, and chief operating officer of Agate Construction, said his company constructed the revitalized facility, including the complete "gutting" of the existing sales and administrative areas, added five additional service bays and renovated the existing service facility, all of which was driven by the Chapman Automotive Group's commitment to exceed customer expectations while also creating an inviting space that reflects the spirit and ruggedness of the Jeep brand.
"In light of the remarkable revitalization of our Jeep products and the exciting lineup of upcoming models, we believe the timing couldn't be more ideal to make a substantial investment in our facilities, greatly benefiting both our valued employees and cherished customers," expressed Don Hamrick, managing partner and general manager of Chapman's Las Vegas Jeep dealership. "Having collaborated on numerous construction projects with Agate Construction and our architect Barry Barcus, we were confident that this exceptional team was the perfect fit. Their profound understanding of our industry has consistently yielded outstanding results, delivering facilities that we can genuinely take pleasure in and proudly showcase."
The renovated and expanded dealership boasts several notable upgrades and features including:
• Modernized Showroom
The completely redesigned showroom highlights the latest lineup of Jeep vehicles in a contemporary and immersive environment. The updated space incorporates innovative technology, allowing customers to explore the features and capabilities of each vehicle with ease and comfort.
• Customer Lounge
The addition of a spacious and comfortable customer lounge area provides a welcoming atmosphere for customers to relax and interact in while their vehicles are being serviced. The lounge is equipped with complimentary Wi-Fi, refreshments and charging stations, ensuring a convenient and enjoyable experience.
• Expanded Service Center
The expansion of the service center in this renovation allows Chapman Jeep to accommodate more vehicles and provide faster and more efficient service. The service center is staffed by a team of highly skilled technicians trained in the latest Jeep diagnostics and repair techniques, ensuring that customers' vehicles receive top-notch service.
• Dedicated Parts Department
To better serve customers' parts and accessory needs, Chapman Jeep has established a dedicated parts department. The department carries a comprehensive inventory of genuine Jeep parts and accessories, enabling quick and convenient availability for repairs, upgrades and customization.
• Eco-Friendly Upgrades
In line with Jeep's commitment to sustainability, the dealership has implemented eco-friendly upgrades throughout the facility, including energy-efficient lighting, which reduces the environmental impact of operations.
This is only one of the 31 projects that the Chapman Automotive Group and Agate Construction have worked together on over the past six years throughout Nevada and Arizona. Barry Barcus was the project's architect.