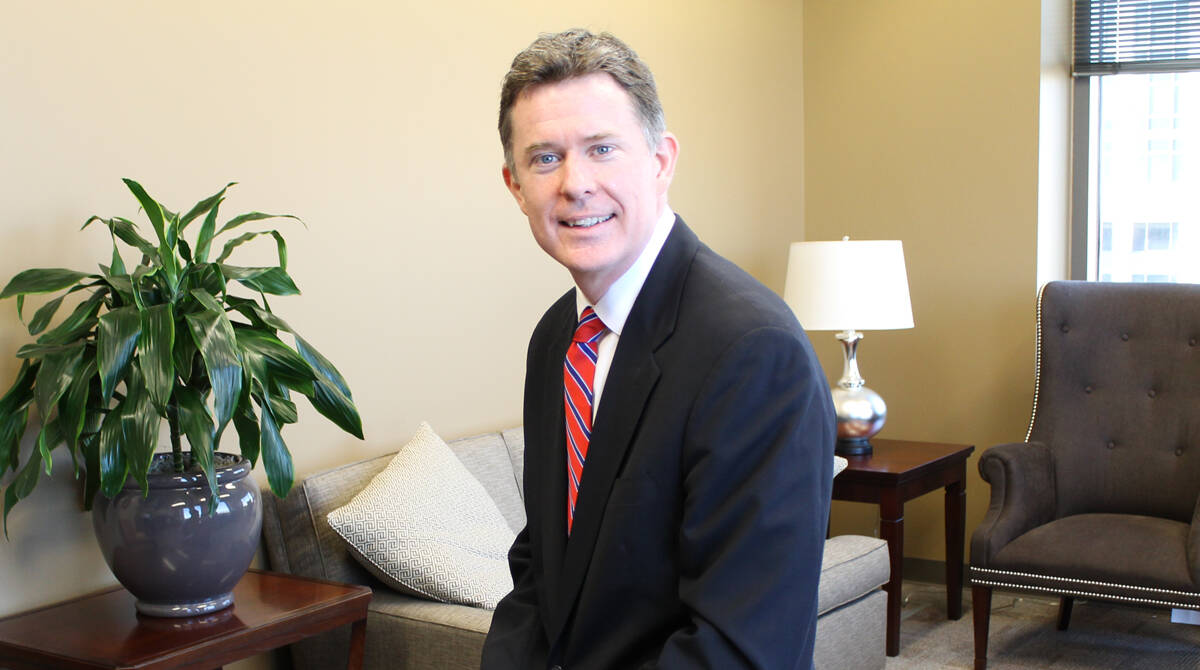 Renaissance Life & Health Insurance Company of America has experienced rapid growth over the past six years. During that time, it expanded from a dental-only group carrier with a small subscriber base to a multiline carrier offering a suite of ancillary group products to a national subscriber base. The company's employment has grown fivefold, and its sales footprint has flourished to include states in the Mid-Atlantic, Northeast, Midwest and Western U.S regions, including Nevada. In addition, the company's financial rating by AM Best Company went from B++ to A.
Renaissance leadership attributes its success to the company's commitment to deliver an outstanding benefits experience for every customer.
RENAISSANCE ALIGNS PEOPLE, PRODUCTS AND PROCESSES TO DELIVER STAND-OUT BENEFITS
Renaissance specializes in dental, vision, life and disability plans with customizable options for groups from two to 250 members. This keen ancillary benefits focus allows Renaissance to do things differently.
"We believe our ancillary insurance products are fantastic, but we think it is our specialized service that really differentiates us," says Robert Mulligan, president and CEO of Renaissance. "For each customer, we put the right people, products and processes together to deliver an experience that stands out."
The company's ability to act locally creates a more personalized and efficient process.
"From providing quotes and setting up new cases, to onboarding new groups and processing claims, we deliver the quick turnarounds that redefine perceptions of how responsive a carrier can be. We also empower our U.S.-based employees and broker partners to develop creative solutions to challenges that help us deliver hassle-free benefits for small groups," Mulligan says.
HIGHLY RESPONSIVE
Renaissance routinely sets up new cases within just a few days.
"I don't care if a customer sends in a new business case on the back of a paper napkin," says Phyllis Tucker, senior vice president, Operations Administration at Renaissance. "As long as we have all the information, we take that information and get that case up and running … very quickly."
In addition, the company has a strong track record when it comes to rapid claims processing. For example, 98 percent of its dental claims are processed within 10 days, according to Renaissance internal data, 2020.
SMALL BUSINESS NICHE
Another factor that sets Renaissance apart is its focus on meeting the ancillary or voluntary benefit needs of small businesses. "A lot of carriers just aren't interested in smaller groups," says Jeff Kolesar, chief operating officer at Renaissance. "But that is our niche, so we pay special attention to creating a better benefits experience for groups of 250 or less."
Sometimes with other carriers, clients may feel overlooked and frustrated because they are not receiving the service they expect. At Renaissance, the entire ancillary benefits experience is designed for small groups, including personalized quotes, customized packages, onboarding and employee communication resources and ongoing support.
HIGH-TOUCH AND HIGH-TECH
"By using a true team approach, Renaissance supports clients throughout their benefits experience," explains Kolesar. "Each employer group is assigned an experienced account manager they can contact directly to answer questions or provide help."
While Renaissance has a high-touch service philosophy in the traditional sense of phone, email and, when appropriate, in-person communication, the company also has made technology a priority. Over the past year, Renaissance developed a next-generation administration platform that will support innovation, expansion and rapid growth with multiple product administration systems under one cloud-based platform for better efficiency and accessibility. "And, looking to the future, we're committed to using smart applications of technology to deliver better customer experiences," says Kolesar.
ANCILLARY BENEFITS EXPERTS
"We have a team of professionals with years of experience in the ancillary benefits arena, yet we're a nimble, growing, entrepreneurial company," says Mulligan. "With the 2018 purchase of a group life, disability and accident insurance organization, we enhanced our portfolio and expanded our capacity to serve brokers, groups and members nationwide."
With a full line of group products — including dental, vision, life, disability and accident insurance — Renaissance can bundle products. Often, that provides for a more convenient and efficient way for small businesses to purchase ancillary insurance, simplifying administration and billing.
Additionally, with a concerted focus on ancillary benefits, Renaissance is not distracted by some of the issues other larger health benefits organizations face. That means the company can put more emphasis on continually improving its ancillary benefits.
INNOVATIVE PRODUCT OFFERINGS
"We're always looking for innovative opportunities to delight our customers," adds Kolesar. "And that means using creativity in our product offerings."
For example, Renaissance offers an employee assistance program (EAP) with its life insurance products that goes beyond the traditional approach to create a more holistic experience for employee well-being. In addition to behavior health services, it includes a timesaving health advocacy benefit where licensed benefit specialists are available to help employees navigate the health system, provide claims assistance, help research providers and even answer HSA questions.*
Another exceptional product feature from Renaissance is its dental insurance orthodontic maximum reset, which pays for in-process orthodontic treatment regardless of coverage from a member's previous carrier. In addition, for those with health conditions such as diabetes or heart disease some dental plans offer up to two additional cleanings per benefit period.
STRONG BENEFITS AND A STRONG PARTNER
The combination of pandemic-driven interest in health and wellness and a tight job market signals an opportunity for employers to review and upgrade their benefits offerings. For those who are looking for a partner that offers the same white-glove treatment whether their group has two members or 250 members, Renaissance is ready to help.
"We understand that businesses have a lot of carrier choices, and we're just one of them," says Mulligan. "The way we're going to demonstrate we're worth doing business with is in those instances when you need us the most. When a deadline needs to be met or an issue has arisen, our employees are empowered to respond."
"At Renaissance, our mission is simple. We want to make insurance easy and accessible for all of our constituents," concludes Mulligan. "Our goal is to leave each and every one with an experience that stands out."
To discover more about the advantages of adding dental, vision, life and disability coverage to your employee benefits mix and to download free resources, visit RenaissanceGroupBenefits.com.
* EAP feature bundled with life insurance is not available in FL or NY. EAP products and services are not provided by Renaissance and are NOT insurance. Renaissance and eni are separate legal entities with no ownership affiliation. Renaissance makes no warranties or representations (express or implied) and assumes no legal liability or responsibility for the information, products, benefits or services provided by eni.
Underwritten by Renaissance Life & Health Insurance Company of America, Indianapolis, Indiana, and in New York by Renaissance Life & Health Insurance Company of New York, Binghamton, New York. Both companies may be reached at PO Box 1596, Indianapolis, IN 46206. Products may not be available in all states and jurisdictions.