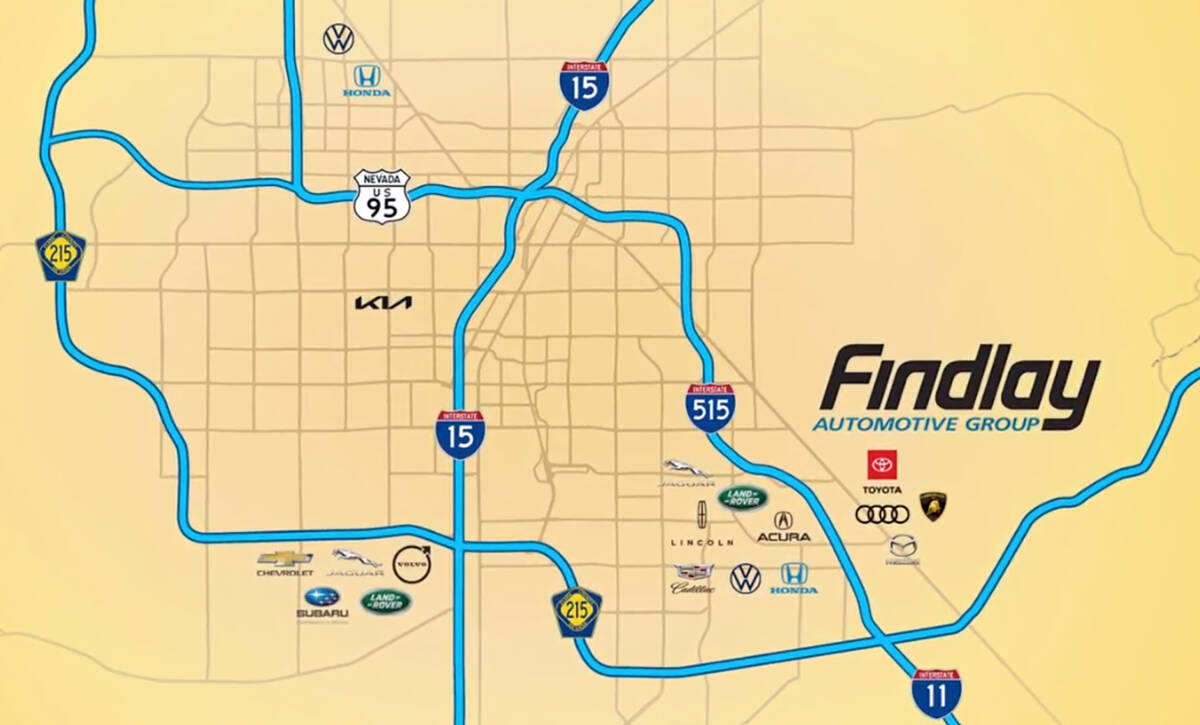 Findlay Automotive Group and the Las Vegas Business Press have partnered together to bring readers weekly news about its new and used vehicles and other weekly content to be included in the weekly Business Press Highlights newsletter.
The company has 19 dealerships across Nevada with 17 in the Las Vegas Valley.
"We have more inventory than anyone in the state," said Jeff Giles, marketing director for the Findlay Automotive Group.
A complete list of the new and used cars can be found in a database at the top of the Las Vegas Review-Journal's Drive website, reviewjournal.com/autos. It even has a button to assist people in selling their cars.
Giles said summers are busy months for the Las Vegas Findlay dealerships.
"Summer is a busy time for us," he said. "People brave the heat. (They may be) planning longer trips or the AC (air conditioning) conks out.
Overall, he said one of the trends he sees is an ongoing interest in hybrid models.
"Lots of models offer hybrids, now," he said. "We see a lot of people taking advantage of it."
One of the most popular models is the Toyota Sienna minivan, which gets 36 miles per gallon.
"They are hard to come by. You have to wait to get one," Giles said.
A father of young children he said he is on the waiting list, too. "I am waiting in line like everyone else."
Although some inventory is tight, overall the supply chain is improving after having experienced some bottlenecks during the global pandemic.
"We are getting cars more quickly than we were before. New cars are more readily available," he said "The market is normalizing."
The Las Vegas-based company supports local charities with monthly donations from the corporate office and individual events at dealerships.