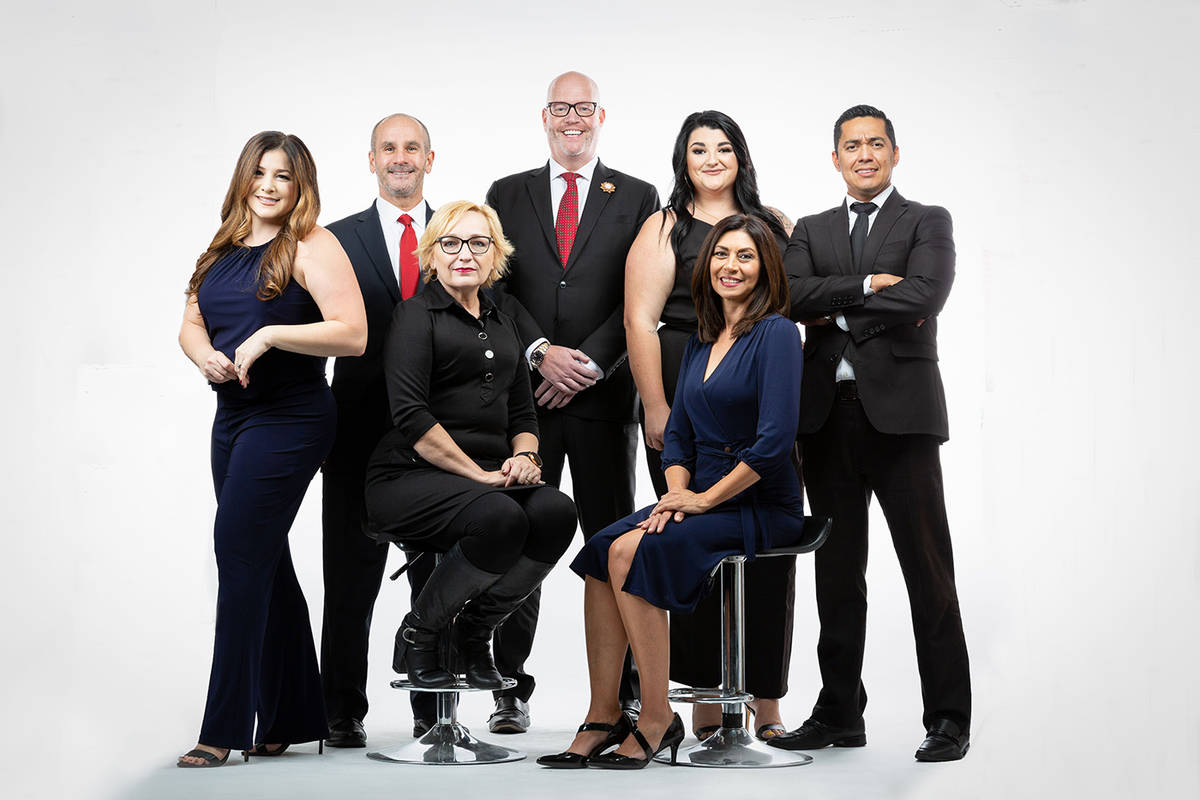 Stewart Title offers discounts for those 55 and older, military personnel and a variety of other professionals as a way to give back to those who serve the community.
Title insurance is typically purchased by the seller to fully protect the buyer, ensuring the property is free and clear of all encumbrances. Additionally, buyers are required to obtain title insurance as part of their mortgage to protect the lender.
"We have discounts for several segments of the community," said Linzy Turner, senior business development officer for Stewart Title. Those segments include not only those 55 and older and military personnel (retired and active), but also police officers (retired and active) and other first responders, such as fire, ambulance, dispatch, medical professionals and even animal control. All employees of the Clark County School District and other schools are eligible, as well.
"We want to make sure that we serve those who serve our community by offering them that special rate," Turner said.
First-time homebuyers are eligible, as well. That means anyone who hasn't purchased a home in the last three years is eligible for the discount, Turner said.
For those who qualify for the special rate and aren't able to process and sign paperwork at Stewart Title, because of the hours they work, our staff will come to them, often for no additional charge, Turner said.
"It doesn't matter if it's in their home or at the hospital or coffee shop between ambulance runs or whatever the situation might be, we will do our best to accommodate them," Turner said. "What separates us from others is our willingness to go above and beyond for those who go above and beyond for our community."
Turner suggested that Stewart Title start the program a decade ago, because she realized there were so many people doing so much for the community and not getting recognized.
"It's about giving back to those people who give us so much whether it be freedom, safety or health services," Turner said. "We just want to make sure we take care of them the way they take care of us."
Turner said the company encourages those who qualify for the discount to ask for it. "We, at Stewart Title, have no way of knowing each person's circumstances to know if they qualify. Sometimes, we find out accidentally in the course of a conversation," Turner said. "For example. I was doing a signing the other day, and the customer said they were moving to Minnesota and that the military was sending them. I was able to apply the discount because it just happened to come up in the conversation. That's why Stewart Title is publicizing the program. We hope to get more people to take advantage of the discount."
Title insurance benefiting the new owner is typically paid by the sellers, but in this hot real estate market, the expense sometimes falls to the buyers as a term of the purchase agreement. Some are forgoing the expense to save money. However, Stewart Title encourages buyers to get title insurance to protect them in case someone else tries to claim ownership of the property and to protect against any unresolved liens recorded against the property prior to purchase.