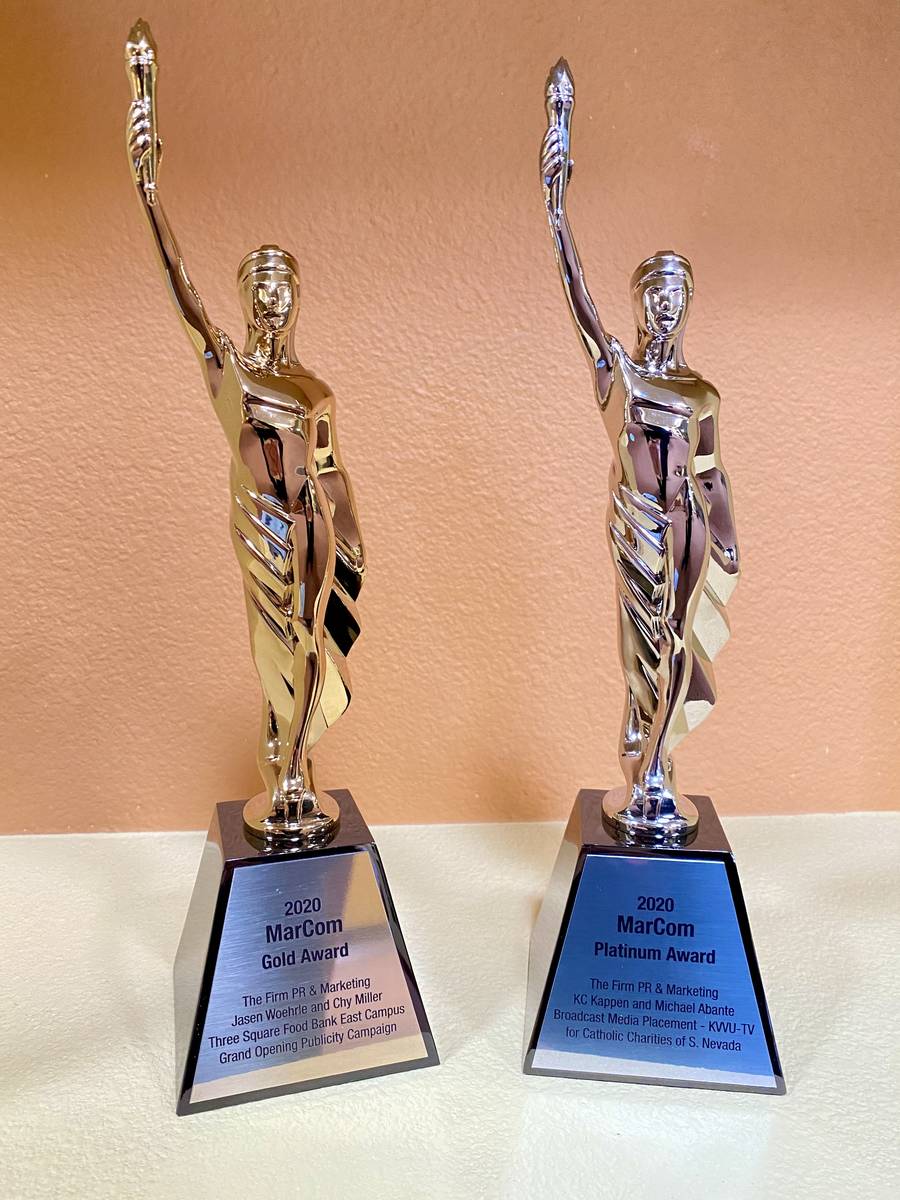 The Firm Public Relations & Marketing recently earned two 2020 MarCom Awards, an international program recognizing creativity in strategic communications.
The Firm received a platinum award for media placement on behalf of Catholic Charities of Southern Nevada (CCSN), highlighting the nonprofit's Migration and Refugee Services. Upon coordinating the opportunity with a local news station, the assigned reporter disclosed their family utilized the Migration and Refugee Services when they arrived to Las Vegas more than 10 years ago. The special report, titled "Becoming American," seamlessly blended the personal stories from the identified refugee, teacher and reporter.
The Firm also earned a gold award for a publicity campaign surrounding Three Square Food Bank's East Campus grand opening. The campaign garnered widespread media coverage, raising awareness to Three Square's pursuit of a hunger-free community. Opened on Hunger Action Day, Sept. 10, the East Campus building allows Three Square to bolster services with an expanded call center and capacity to serve additional seniors.
The Firm Public Relations & Marketing specializes in strategic public relations, providing strategic planning, corporate public relations, media relations, media training, crisis management and event planning in the gaming, health care, hospitality, luxury, nonprofit, real estate and retail industries. Founded in 1993 and based in Las Vegas, The Firm is a founding member of PRConsultants Group, a national affiliation of public relations firms. For additional information about The Firm and its services, visit www.thefirmpr.com.