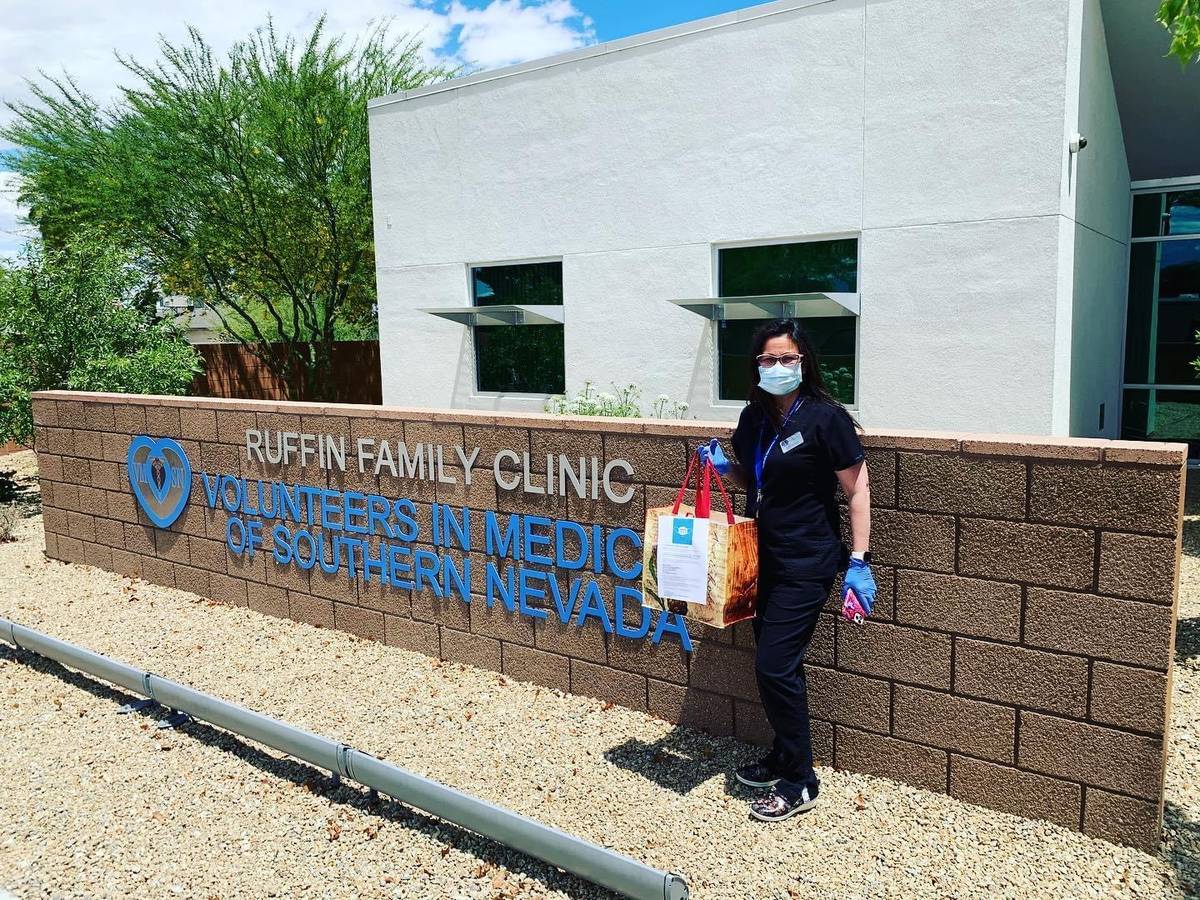 Volunteers in Medicine of Southern Nevada (VMSN) continue to provide health care and support for those without access within a culture of compassionate caring. The public is invited to learn about VMSN Connect with Compassion during its first virtual Hands Together party on Nov. 15.
Hosted by Jeff Civillico, former Strip headliner known for his "Comedy in Action," the hourlong event will include entertainment by Civillico, and a live auction, Fund-A-Need. Patients who have received services during COVID-19 will share their inspiring stories of help, hope and health care. Zoom is the new hangout, and this event gives guests the chance to engage with friends, meet new people, purchase unique and sought-after items at auction, and share the joys of caring for its community.
Founded in 2010 by Dr. Florence Jameson, MD, board chair, and Frank "Gard" Jameson, treasurer, VMSN has provided high-quality, comprehensive health care to community members who need help or are without access to care. These individuals are typically low-income earners whose jobs don't include access to health insurance. As a nonprofit health organization, VMSN provides care and support at no cost to these patients. Caring health care practitioners and other individuals volunteer their time to help those in need. Businesses, foundations and individuals support VMSN with financial and in-kind service contributions.
"Our virtual event will be a celebration of all those who help make our mission possible while raising vital funds to care for uninsured, low-income patients during this unprecedented time,"Florence Jameson said. "We are also sincerely appreciative to the Engelstad Family Foundation who generously donated its fourth of five installments of a multiyear gift with monies supporting programs and services at Volunteers in Medicine of Southern Nevada, as well as support from Wells Fargo Foundation, Direct Relief in Partnership with CVS aiding VMSN in offering telehealth appointments for patients, during the COVID-19 pandemic. We are grateful to the community and hope to see continued supporters and new faces at the Hands Together event –where together we work to help provide the gift of good health for our neighbors in need."
The VMSN Connect with Compassion first virtual Hands Together party will be held via Zoom at 5 p.m. on Nov. 15. To learn more or make a reservation, email kforbes@vmsn.org, call 702-912-4339 or visit vmsn.org. Sponsorships for Hands Together are available.