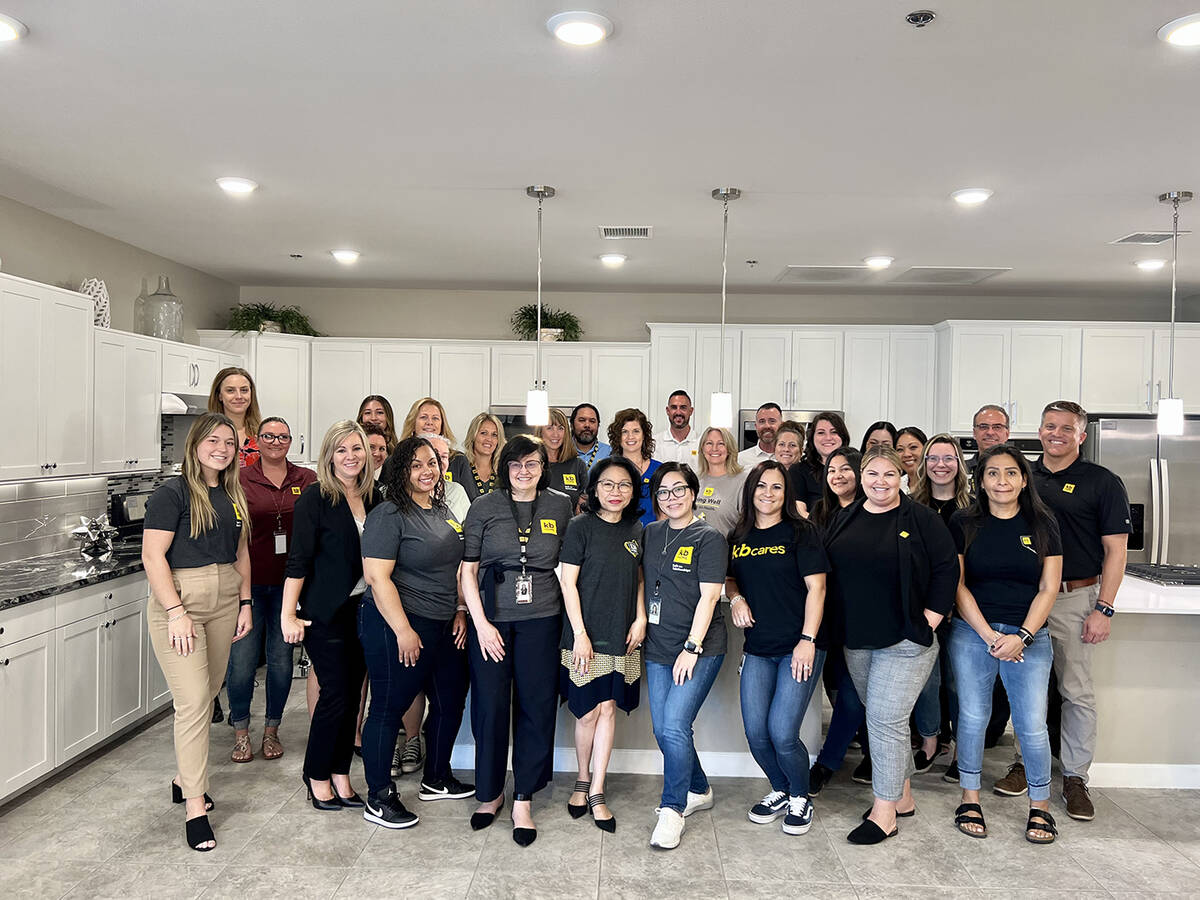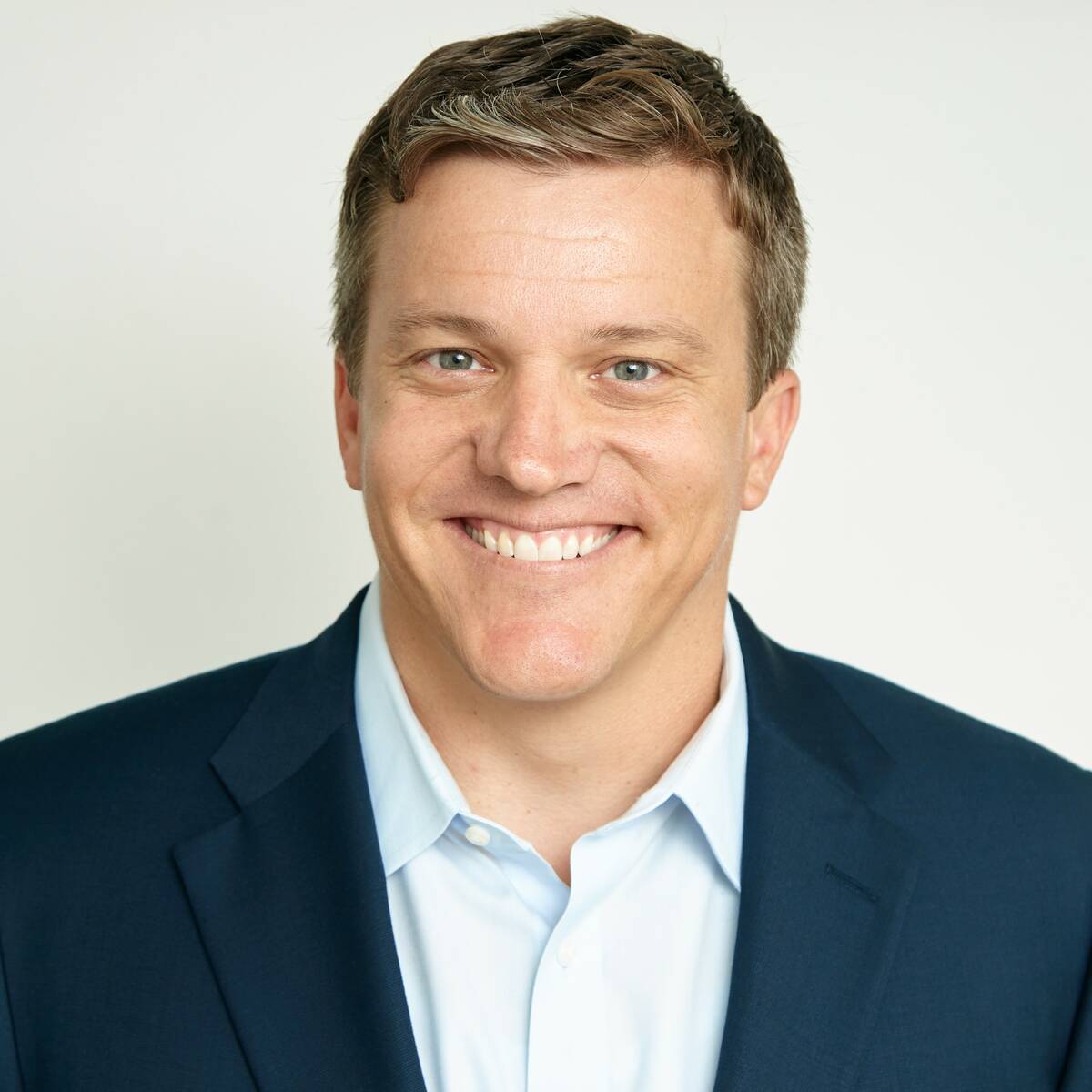 KB Home was named Nevada's top midsize workplace for the second consecutive year.
The category covers companies ranging in size from 150 to 499 employees. KB has 194 employees in Nevada.
KB Home was recently named to Forbes' 2022 list of America's Best Midsize Employers, ranking in the top 10 percent of all companies listed in 2022.
Aaron Hirschi, president of KB Home's Las Vegas division, said they're honored and excited about the recognition they've received.
"Our tagline is built on relationships, and that comes from the top," Hirschi said. "Our corporate leadership puts a big emphasis on treating people right and making sure that everyone we interact with we do so with integrity and mutual respect."
Homebuilding is one of those industries where the homes that KB builds are done by human hands, Hirschi said. Those relationships go in many directions.
"One of the biggest ones is the relationship we have with the people that work on our teams," Hirschi said. "It's a people business so we value the people that we have. We're glad the results show we are a place where people enjoy working."
Hirschi said what makes KB Home a top workplace is that it tries to have a mutual respect of family, health and home while balancing that with careers.
"It boils down to valuing our people, and we try to treat everyone with fairness and respect," Hirschi said. "We work hard to develop a supportive and inclusive culture that makes it a pleasant place to come to work."
KB has had to adapt in this COVID-19 environment to remain a top workplace, Hirschi said. KB has enabled a remote workplace to accommodate different needs and situations during the pandemic. It offers employees a flex schedule where it's part time in the office and part time working remotely, Hirschi said.
"The other big issue is the supply chain," Hirschi said. "Our industry has been hit by that, and it's added a lot of stress and hardship. Things that used to run more smoothly and be easier to do are a lot more difficult to get done these days. That's where we make sure we work well together as a team and that communication is good. There's collaboration and heavy focus on problem solving and taking on whatever challenges come our way and celebrating when we overcome those challenges."
KB, which holds quarterly team-building events, provides tuition assistance to employees to further their education. Rising stars in the business get support with personal, leadership and professional development.
KB Home's charitable program KB Cares completes a variety of projects nationwide that focuses on building relationships with local communities, as well as different nonprofit organizations.
"The company puts out a set of guiding values on that, and one is a roof over every head where the focus is on shelter and sustainable futures," Hirschi said. "We were recently recognized for our participation in the WaterSense program. We are one of the only builders in town who certifies every home we build with the Energy Star certification in a program through the EPA (U.S. Environmental Protection Agency)."
Another value, Hirschi added, is promoting resilient communities and for KB Home that means community engagement and laying a foundation for the next generation.
"That's where we focus on fostering employment and economic development with an emphasis on developing construction skills and promoting our industry as a good career path," Hirschi said. "We usually find ways where we can volunteer, donate and do good in the community. Our team enjoys getting involved in that and feeling a part of that bigger purpose."
KB's mission is to provide homes at the most attainable option for homeownership, Hirschi said. There's a lot of discussion about housing affordability, and KB does a lot to ensure it can make homeownership possible for as many as possible, he said.
"That is something I take a lot of pride in and our team takes a lot of pride in as a bigger purpose of what we're doing," Hirschi said.
Hirschi said KB gets 95 percent to 96 percent customer satisfaction on a nationwide basis from its surveys.
"We feel that is a reflection of how we are developing our team and taking good care of our team," Hirschi said. "The way we treat them and all operate together has a direct impact on the experience that translates through to our customer and they are happy with what they are getting from us."
As for benefits, KB Home pays the full cost of an employee's coverage under the basic life, long-term disability and business travel accident plans, as well as the employee assistance program.
Employees and KB Home share the cost of their medical, dental and short-term disability coverage. Employees pay the full cost of any vision, supplemental life insurance, supplemental AD&D insurance or voluntary benefits coverage elected for themselves or their dependents.