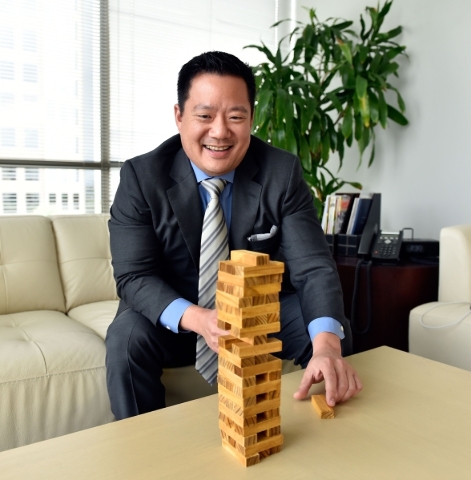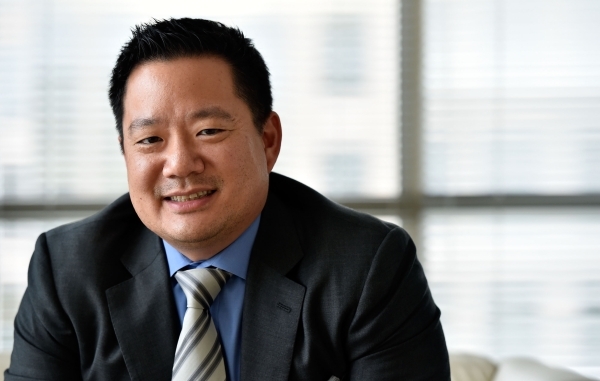 The faces on the streets of Las Vegas seem to look younger every year. It's a trend that caught the eye of Remark Media Inc., a digital media company that focuses on products for the millennial and Generation Y crowd.
And it's a big factor in Remark's $35 million purchase of the Vegas.com website from Greenspun Media Group.
"We have this great traffic generated that we can build upon and explore the opportunity to expand Vegas," said Kai-Shing Tao, Remark's chairman and CEO.
Shing's target 18- to 34-year-old demographic has already been growing in the city. The average number of visitors ages 21 to 39 has climbed nearly 8 percent from 2010 through 2014, while the number of visitors ages 40 and over continues to drop, according to a report by the Las Vegas Convention and Visitors Bureau.
Remark's purchase of the website includes a possible performance-based payout up to $3 million spread over the next three years, according to the company's SEC filing. The deal is set to close in the next month, Shing said. Greenspun family members will be paid in cash and stocks: $15.5 million in cash, $9.5 in company stock, $10 million in future stock options, along with the possible performance bonus.
Shing said he had a long relationship with Greenspuns before they decided to sell to him.
"I think it was a long process for them to build their trust in me, No. 1," Shing said. "No. 2, it was a long process for them to build the confidence to become partners in Remark."
Users book about $300 million in rooms and purchase more than 1 million show tickets every year on Vegas.com, Shing said.
But changes are to be expected in any new deal. Shing said he plans on turning Vegas.com into a true digital media channel.
Shing said Las Vegas represents different things to every visitor. Vegas.com could encompass several facets including content involving comedy and sports. Shing doesn't want the website limited only to people thinking about visiting the city.
"We want people to come onto the site to experience what Vegas represents," Shing said.
Shing wants to shape the users' experience once they land in Vegas. But the trail doesn't end once a visitor leaves: "We want to drive them into our other sites," Shing said.
Remark Media owns several websites aimed at millennials and Generation Y, including personal finance and health sites. Remark also owns roomlia.com, an app that helps travelers book rooms.
The face of Remark Media was changed by a bankruptcy proceeding. Its domestic assets, which included HowStuffWorks (howstuffworks.com), were sold to Discovery Communications in 2007.
Shing said the company's international assets — the local translation of HowStuffWorks in China and Brazil — were spun off into what now is known as Remark Media.
For the next few years after the sale, Remark spent a lot of time building traffic on its sites. But the game was different then, Shing said.
"No one was paying for that content back then; no one was paying for that traffic," Shing said. "That was still in its very early years."
Today, Remark again has teamed with Discovery Communications, becoming managing partners of the website Sharecare.com. The site was created by Jeff Arnold, founder of WebMD, and popular TV personality Dr. Mehmet Oz. The site also is partners with Harpo Productions and Sony Picture Television.
The site lets users build a health profile — similar to other social media profiles like Facebook and LinkedIn, Shing said. He said it's done well.
"Some people are speculating that it may go public in the next 18 months or so," he said.
Shing's background includes running a hedge fund before coming to Remark. Since 2004 he has been chairman and chief investment officer at Pacific Star Capital Management, L.P. Some of his investments included real estate, fashion and technology. That company and Shing each have roots in New York. He received an undergraduate degree from Stern School of Business at New York University. Shing also is connected to Genesis Today, a popular health and wellness company.
Shing became CEO of Remark at the end of 2012, and the company was brought to Nevada from Atlanta in 2013. But Shing has had a home in the Las Vegas Valley for nearly 10 years. He originally bought a home as a place to visit but started to spend a lot of time in the Las Vegas area.
Shing said he got to know people in the local business community and saw Las Vegas as a good alternative to Silicon Valley and what Los Angeles has created in the Silicon Beach community of tech startups.
"I thought there was a great opportunity to do something similar here in Vegas but feeding off those markets," said Shing.
Moving the company to Las Vegas won't be the last geographic change for Remark. Shing said the company eventually will move its operations from the Hughes Corporate Center to Vegas.com's 40,000-square-foot Henderson location. That would double the footprint.
In 2012, Remark acquired several URLs so the company could move into the personal finance business — names like banks.com, irs.com and others. But Remark would later restructure and shift its focus to millennials. The financial sites were retargeted, Shing said, pointing out millennials are the most underserved in the personal finance space.
Remark's new focus on a younger demographic is a move to increase the value of the assets. Shing said he thought the company was undervalued at an $8 million market cap when he took over, so he started searching for a unique platform. Remark looked at several plans and discovered there hadn't been a public company that focuses on the 18-to-34 demographic globally.
"We thought this would be a great opportunity to do that and use the public currency to do so," Shing said.
Remark's market capitalization is about $62 million, according to Yahoo Finance.
Remark made its first acquisition in April 2013 with the purchase of bikini.com. The website had been targeted at teenage boys, but Remark shifted the focus to females interested in beach living. The company has had a lot of successes so far.
Inside the beach living lifestyle lie several markets. One is travel, something Shing has an interest in. Remark acquired the Roomlia app in 2014 and launched it the same year. The app now has close to 1,000 hotels in 50 cities.
One of Remark's newest successes — and one of the industry's newest frontiers — involves the creation of KanKan, a platform where major social networks are connected into one. The app offers access to 900 million socially active profiles, 6 billion images and 10 billion posts. The information is both geographic and time based: a user can see location and historical information. The app works on a global and local level. To get the information, KanKan doesn't have to use a popular social network's API — a unique feature in the industry. Also, the profiles under inspections don't have to be users of KanKan, another innovative feature.
Shing said Remark also has a boxing channel in China in partnership with PPTV, one of the largest online streaming companies in Asia.
Remark also produces a comedy and horror YouTube channel and website called SlapTV. Like the rest of the company's ventures, the channel is geared toward the millennial crowd.