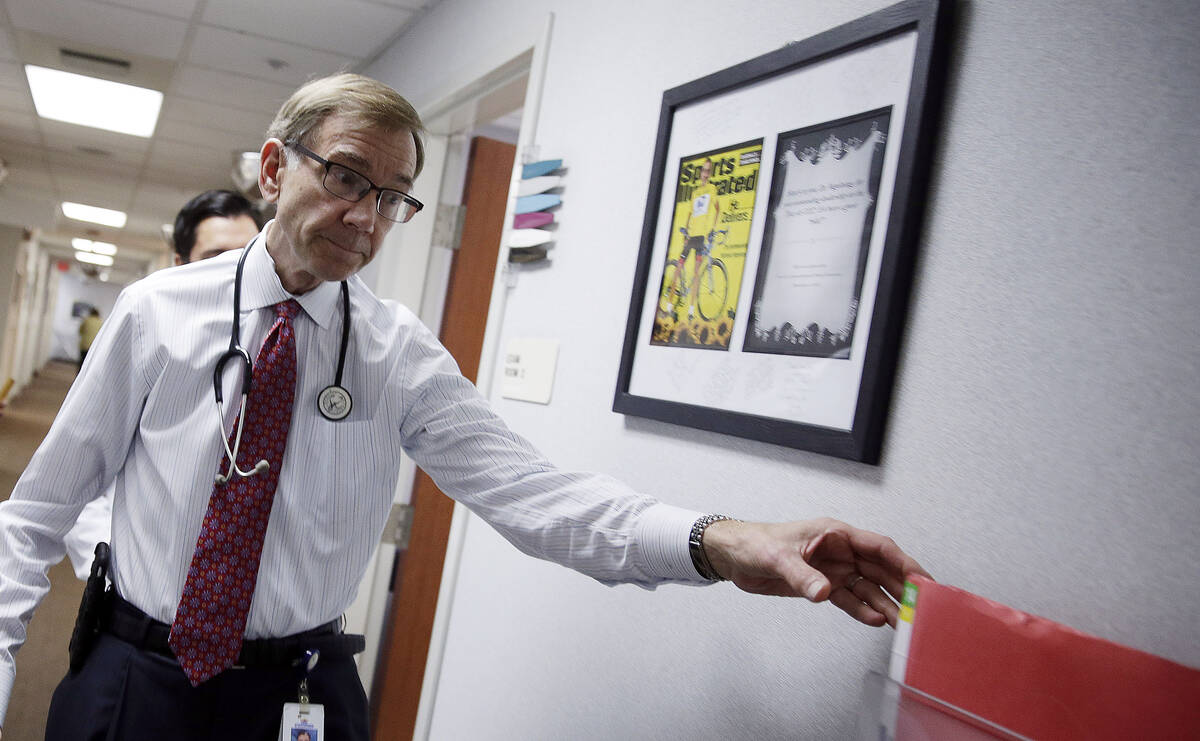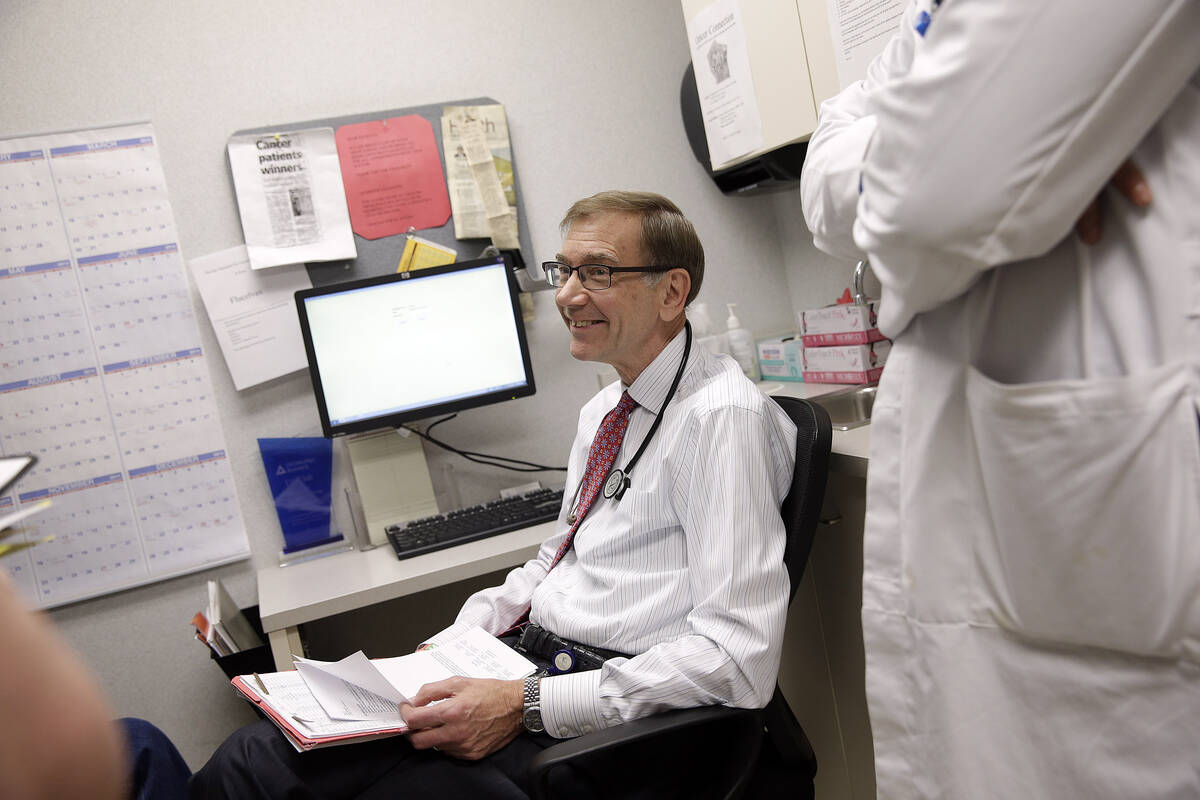 Nicholas J. Vogelzang, MD, FASCO, FACP, a cancer pioneer and trailblazing researcher at Comprehensive Cancer Centers, passed away Sept. 20. He was 72.
With Comprehensive, Dr. Vogelzang was the practice's chairman of medical oncology. He preserved and extended the lives of thousands of Southern Nevadans and those who sought his meticulous care from throughout the United States and world. He led and participated in countless clinical trials in genitourinary malignancies, mesothelioma, as well as trials focused on new therapies for patients with metastatic kidney, bladder and prostate cancer. Many of Vogelzang's research findings and advances have changed cancer care for the better, globally.
"Dr. Vogelzang was a beloved leader in oncology, Las Vegas and in the hearts of every single person he touched in his professional endeavors," said Jon Bilstein, executive director of Comprehensive. "This is a difficult moment for so many, but we must remember and cherish everything that this remarkable man brought to medicine and our community. We will honor the legacy of our cherished friend and colleague by continuing to push toward a cure for cancer. We will miss him dearly."
Among his landmark achievements, Vogelzang also led efforts in bringing a promising new therapy for those with advanced stage prostate cancer known as 177Lu-PSMA-617 to Las Vegas. In December 2018, one of Vogelzang's patients became the very first in Nevada to receive the treatment. And in 2014, Nature published the international Phase I teams research on an anti-PD-L1 treatment called atezolizumab (commercially known as TECENTRIQ) for metastatic bladder cancer. The U.S. Food and Drug Administrationapproved the treatment in May 2016 and Vogelzang's patient was the first in the world to receive the commercial treatment. As a result of Vogelzang's efforts in research, he helped lead several studies for FDA-approval, including PROVENGE and Xofigo.
Vogelzang was featured in several national and local media outlets in relation to his cancer research work, including The New York Times, USA Today, New England Journal of Medicine, Nature, "60 Minutes" and the Las Vegas Review-Journal. He also authored/coauthored numerous peer-reviewed articles, book chapters and abstracts and was the lead editor of the Comprehensive Textbook of Genitourinary Oncology from 1994 to 2008.
Throughout his career, he served on numerous committees for the American Society of Clinical Oncology, as well as on its board of directors for three years. Additional organizations that he served on boards of include the American Association for Cancer Research, American Cancer Society, American College of Physicians, Association of American Cancer Institutes, the Illinois Cancer Council, Kidney Cancer Association and National Cancer Institute. He also was medical director of the Research Executive Committee and associate chair of the Developmental Therapeutics Committee and Genitourinary (GU) Committee for US Oncology Research. In Nevada, he served as clinical professor of medicine at University of Nevada, Reno School of Medicine and UNLV School of Medicine.
Vogelzang was named Distinguished Physician of the Year by the Nevada State Medical Association and received the Giants of Cancer Care award from OncLive, Gold Certificate of Excellence award from National Cancer Institute, Everyday Hero award from the American Red Cross Southern Nevada, Laureate award from the American College of Physicians in Nevada and the Inspired Excellence in Health Care Award from Las Vegas HEALS. He was named America's Top Doctor by Castle Connolly and Top Doctor by U.S. News & World Report, Newsweek magazine, Chicago magazine, VEGAS INC Health Care Quarterly, Vegas Seven, Las Vegas Life and Desert Companion. He was awarded Health Care Headliner by VEGAS INC and Medical Marvel from Nevada Business Magazine and recognized among America's Most Honored Professionals by The American Registry.
Prior to joining Comprehensive, he served as director of Nevada Cancer Institute from 2004 to 2009. From 1999 to 2003, Vogelzang was Fred C. Buffett professor and director of the University of Chicago Medicine Comprehensive Cancer Center and faculty member from 1982 to 2003. He received his medical degree from the University of Illinois at Chicago, completed his internship and residency in internal medicine at Rush University Medical Center and he completed his fellowship in medical oncology at the University of Minnesota.
Details pertaining to memorial services and plans to honor the life of Vogelzang will be announced at a later date.