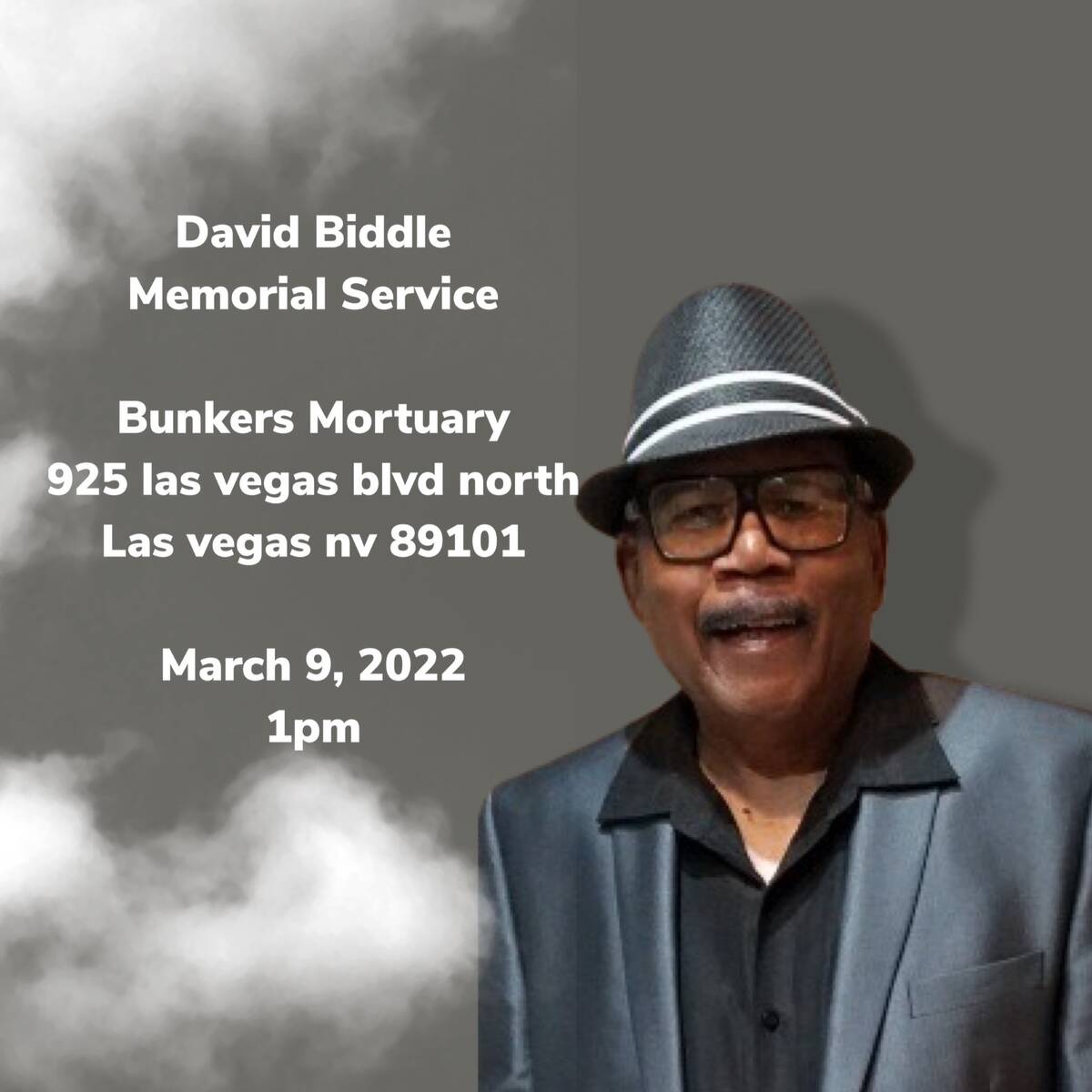 Findlay Automotive Group mourns the death of former salesman David Biddle
David "Big Dave" Biddle was a Las Vegas trailblazer. After starting his career with Pete Findlay in 1968, he became the first African American licensed car salesman in Las Vegas. According to his nephew, Leroy Brice, Biddle had an amazing personality and loved cars. As a Las Vegas car icon, he sold cars to some of the biggest celebrities including, Sammy Davis Jr., Frank Sinatra and Muhammad Ali. The Findlay Automotive Group was saddened by the news of his passing and sends its condolences to the Biddle family.
After moving his family to Las Vegas in the 1960s, Biddle immediately embraced Pete Findlay's mantra of working hard and growing as a team. Big Dave's passion and work ethic saw him repeatedly be one of Findlay's top salesmen, as well as an effective manager. Throughout the years, and as a longtime employee of Findlay, Big Dave was part of several dealerships including: Oldsmobile, Toyota and Findlay RV.
Everywhere he went Big Dave brought an infectious excitement and enthusiasm for life and cars.
Findlay RV General Manager Reuben Figueroa said, "From the staff and myself we would like to say that Mr. Dave Biddle was a part of our team and family and will be dearly missed."
The Biddle family said: "We want to thank all of the countless condolences andprayers from family, friends from all around the country and especially the Las Vegas Valley that supported David Biddle throughout his life. David would appreciate all the love, as he truly valued his community, family and friends. We would also like to thank the Findlay Automotive Group for being part of our family for well over 50-plus years!"
The Findlay Automotive Groups is thankful to have people like Big Dave on its team. Findlay would not be the successful company that it is without people like Big Dave. He will be missed by those who knew him.
A memorial service will be held at Bunker Mortuary (925 Las Vegas Blvd. N.,Las Vegas NV 89101) on March 9 at 1 p.m.